Hello World Traveler! If you're here, then you must love world travel.
We do too! We've created Go World Travel Magazine for travel lovers just like you, with the best travel ideas from around the globe, from adventure travel to cruising, road trips, family vacations and more.
Top 15 Bucket List Destinations
If you're ready to check some of your bucket list destinations, we've pulled together our top bucket list ideas for you.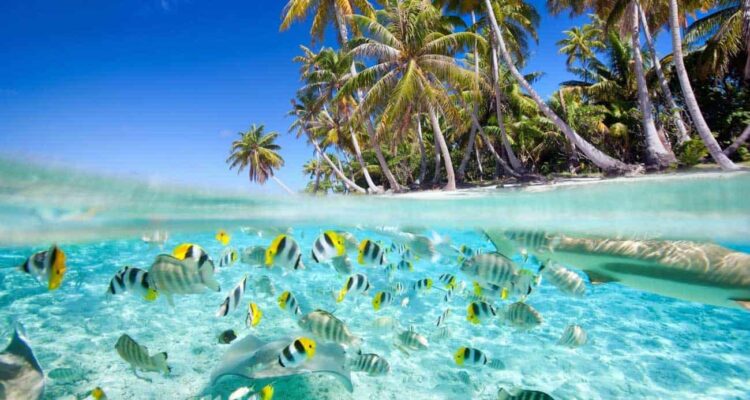 1. The Maldives
With their crystal blue seas, overwater bungalows and white-sand beaches, the Maldives is an island paradise that tops our bucket list. These beautiful islands are the perfect destination for weddings, honeymoons and romantic getaways.
Located in the Indian Ocean, the Maldives consists of nearly 1,200 islands and is home to more than 150 resorts, many on their own private islands.
Visiting these beautiful islands is an experience you'll never forget. There are many amazing places to stay, but here are our picks for the top resorts in the Maldives or these top island luxury resorts.
For those adventurers, add scuba diving in the Maldives to your list. Many resorts have world-class reefs right offshore.
Check out more fun outdoor adventures and island tours in the Maldives here.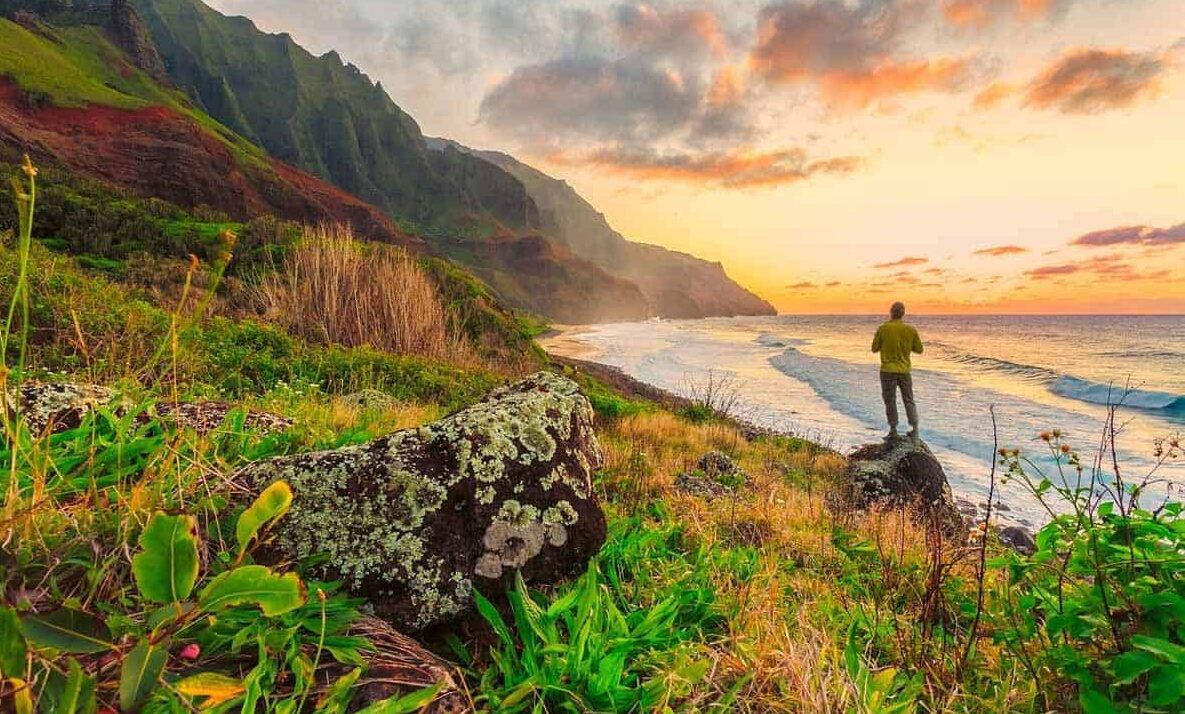 Best Tips & Tools to Plan Your Trip
2. Hawaii (USA)
Travelers searching for an exotic destination don't have to leave the United States. Gorgeous beaches, sand and surf, romantic sunsets, and endless activities make Hawaii the perfect tropical destination for all ages.
Even in the busy capital city of Honolulu, life slows down and travelers can "hang-loose" as the locals do. Celebrate Hawaii's unique culture and history.
Couples choose Kauai for its beauty, solitude, and adventures, creating romance at every turn.
Families visit this Hawaiian island for family-friendly things to do, from whale watching to ziplining to surfing. And yes, even teens will name Kauai as their top family vacation.
And the Big Island of Hawaii is also a big must-visit for all ages. It's home to five national parks, volcanoes and so much more.
Find family-friendly activities in Hawaii and expert guides around the Hawaiian islands here.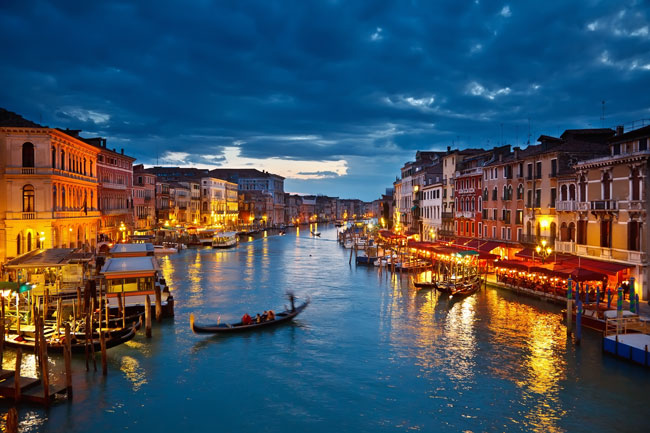 3. Italy
Visit Italy and you'll discover its beauty, history, culture, and cuisine. With its long Mediterranean coastline and long history, Italy has had a powerful impact on the world.
Its capital, Rome, is home to the Vatican, Colosseum, St. Peter's Basilica, Roman Forum, Pantheon, Spanish Steps, and Trevi Fountain, as well as other landmark art and ancient ruins.
Other major cities include Florence, with Renaissance masterpieces such as Michelangelo's "David" and Brunelleschi's Duomo; Venice, the city of canals; and Milan, Italy's fashion capital.
But don't miss the lesser-known but equally amazing towns like: Travel in Torino; Salento Sojourns; Italy's hidden charms: Umbria, Tuscany, and the Dolomites.
See the most beautiful sights in Italy, tour historic cathedrals or go on the ultimate food tour of Italy through GetYourGuide. Check out their trusted tours and unique activities in Italy here.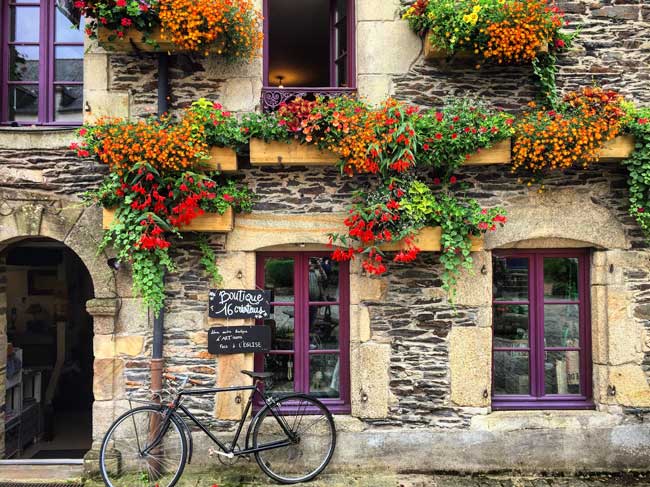 4. France
The charming country of France tops many travelers' bucket lists. A unique mix of quaint towns and contemporary cultures makes it easy to fall in love with France.
From its delightful French cuisine, historical landmarks and stunning vineyards from the Bordeaux region to the Loire Valley, it's easy to see why France has become one of the most-visited countries in the world.
A top bucket-list destination, Paris (also known as the City of Light) is the most popular destination in France and is home to iconic landmarks such as the Louvre, the Eiffel Tower, Versailles, Notre Dame, and Normandy. Don't miss: Top 20 Things to Do in Paris
While Paris is a great start, some of the most popular tourist destinations and vacation spots in France for the French/Parisians are Nice, Côte d'Azur, Marseille, and Cannes, bordering the country of Monaco.
Southern France offers hidden gems including the Rhône wine region and Claude Monet's home in Giverny, Normandy. And of course, there is that spectacular scenery. We suggest beginning your research with our France Travel Guide.
Find skip-the-line Louvre tickets, French vineyard tours, art studio events in France and more here.
5. Ireland
Ireland still tops my list as the perfect world travel destination. Did you know that Ireland is the third-largest island in Europe? My favorite memory is discovering the magic of the Wild Atlantic Way from the beautiful beaches in Donegal to the stunning West Cork coastline.
This Atlantic country is known worldwide for Guinness beer, pubs, Celtic music, and Riverdance. And of course, Ireland is known all over the world for St. Patrick's Day celebrations, novels, toe-tapping traditional Irish dancing and music, the best whiskey — and their pubs!
Not sure where to start exploring Ireland? Get inspired to visit with these top 10 things to do in Ireland.
Then, start planning with the help of our Ireland Travel Guide.
Ready to spend the day on the beach then visit the museum of Irish writers and finish the evening with a pub tour? Find all these activities and top-rated tours here.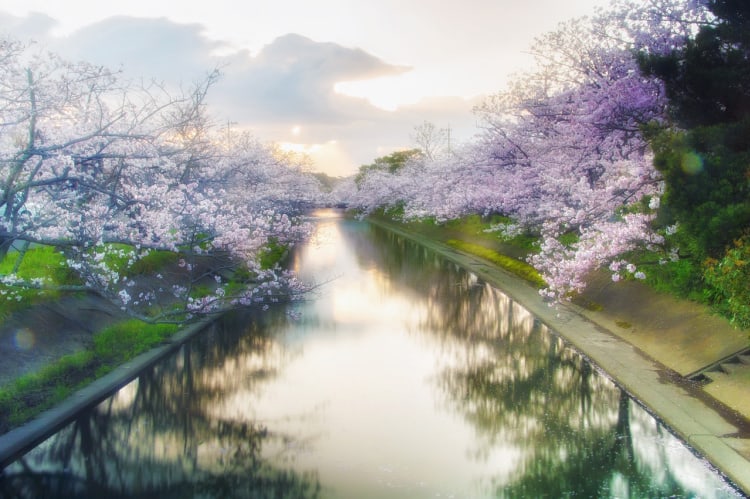 6. Japan
Journey to Japan for a rewarding, rich experience.
An island country east of the Asian mainland, Japan extends 1,864 miles (3,000 kilometers), from north to south, and is one of the most densely populated countries in the world. Its five large islands stretch from north to south Hokkaido, Honshu, Kyushu, Shikoku, and Okinawa.
The most popular start for travelers is its capital city, Tokyo, with its famous tourist districts like Shibuya, Asakusa, and Shinjuku.
If your Japan travels occur in spring, don't miss the colorful cherry blossoms, an annual occurrence attracting a large number of tourists.
Across the country, there are thousands of Shinto shrines and Buddhist temples worth visiting. Art fans will love the Manga museums and Geisha art performances.
Get ready for your visit with our Japan travel guide.
Immerse yourself in Japanese culture with a local guide from GetYourGuide. Book your adventures all over Japan here.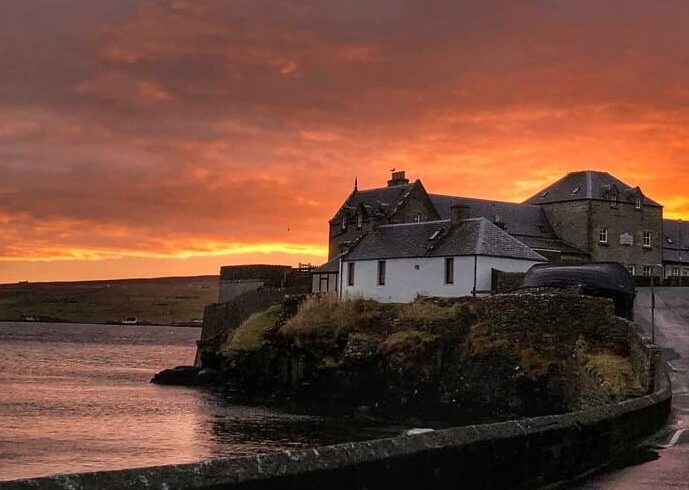 7. Scotland
As a fan of the books and movies Outlander and Harry Potter, Scotland tops my list of U.K. places to visit.
With its blaring bagpipes, tartan kilts, haggis, the Loch Ness monster, St. Andrews,  whisky distilleries, and so many castles, travelers will discover plenty of experiences to write home about in Scotland. 
Start with 24 hours in Edinburgh. Outdoor adventurers will want to go hiking in the Scottish Highlands.
Find some inspiration for your journey to Scotland with these top things to do in Scotland.
Explore the magic of Scotland on your own schedule here.
8. Iceland
With its dramatic landscape, glaciers and stunning national parks, Iceland is a must-see destination for any bucket list.
Many know Iceland as the Land of Ice and Fire, and when you drive its Golden Circle Road, you'll understand why. If you're up for some relaxation, take a steamy soak in the Blue Lagoon before venturing off to visit Iceland's many waterfalls.
Start with our Iceland Travel Guide to plan your trip, and then visit each of these Top 10 Things to Do in Iceland for a trip you'll always remember.
See all that you can, from breathtaking waterfalls to priority tickets to the Blue Lagoon, through GetYourGuide. Browse tours and book your dates in advance here.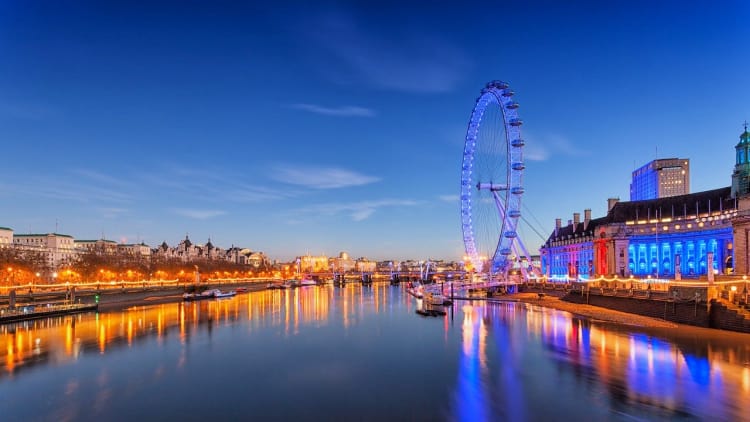 9. England
I remember, even as a young child, dreaming of visiting England, especially London because as little girls do, I wanted to be a princess. And isn't that where all princesses, princes, queens, kings, lived?
While that may have been short-sighted (but hey, I was only 9!), London, the capital of England and the United Kingdom is what tops many travelers' lists. (Although driving in England may have unexpected twists.)
At its center, and perhaps the most well-known, is its imposing Houses of Parliament, the iconic Big Ben clock tower, and Westminster Abbey.
And no matter your age, doesn't everyone want to visit Buckingham Palace and witness the changing of the guard?
For panoramic views of the South Bank cultural complex and (really) the entire city), cross the Thames River and ride the London Eye observation wheel.
Read more at Top 10 things to do in London.
Check out more exciting activities for your trip to London here.
10. Colorado (USA)
Clear blue skies, wide-open spaces and the beautiful Rocky Mountains. What's not to like in Colorado? This four-season bucket list destination draws travelers from around the world. To get started, check out our Colorado Travel Guide and then our 10 top things to do in Colorado. (It's our home state, and we love sharing it with you!)
If you like being outdoors, then head into the high country where Colorado's mountain towns offer yet more bucket list-worthy getaways. Winter in Colorado's Rocky Mountains features world-class skiing, snowboarding, and other snowy-themed activities. Our favorite winter destinations are Vail, Winter Park, Steamboat Springs, and Telluride.
But don't exclude summer getaways to Colorado's Rocky Mountains. From hiking and biking to fishing, Colorado offers many ways to get outdoors.
If you like dining out, concerts and fun festivals, our small towns, and cities are well worth exploring, from the hip capital of Denver to Colorado Springs, home to American's Mountain, Pikes Peak. Another hotspot is Glenwood Springs, popular for its hot springs.
Bucket list adventures should always include a national park, right? Check out four of Colorado's national parks – Rocky Mountain, Mesa Verde, Great Sand Dunes, and Black Canyon of the Gunnison.
For those wanting an "Old West" adventure, pack your bags for a year-round Colorado Dude ranch vacation.
Nature is calling you to find hikes, brewery tours and explore ghost towns in Colorado. Find all your favorite activities here.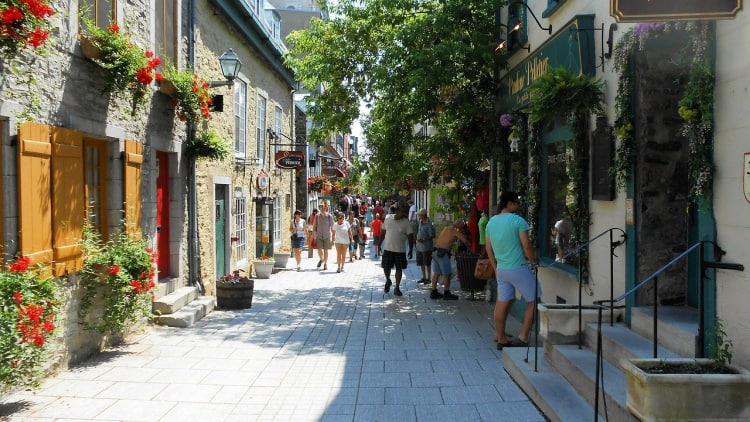 11. Canada
Canada is a diverse land in the northern part of North America — and we love visiting Canada. As the world's second-largest country by total area, its 10 provinces and three territories extend from the Atlantic to the Pacific and northward into the Arctic Ocean.
Covering millions of miles (9.98 million square kilometers), that's a vast amount of bucket list ideas in one country!
You can see belugas in Manitoba, watch cowboys in Calgary, kiss a fish (no joke!) in Newfoundland or eat more lobster than you've ever dreamed in Prince Edward Island.
Want the feel of a European escape without leaving North America? Here are the top 10 things to do in Québec City.
For a glimpse of the cultural diversity in Canada, travel to Toronto, with many neighborhoods like: Little Italy, Chinatown, Greektown, Little India, and Koreatown. Visiting this city in the Canadian province of Ontario is like taking a trip around the world.
Wine lovers should include tours of the wineries in British Columbia and Ontario.
Find unique activities in Canada and best-selling tours here.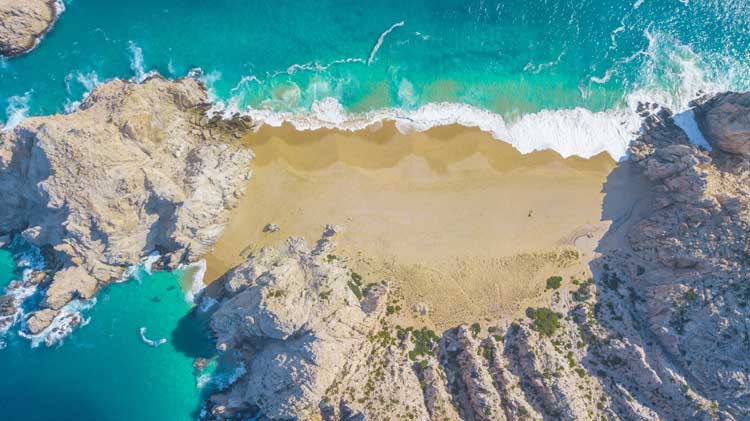 12. Mexico
Mexico is filled with bucket-list destinations, especially if you like the warm sun and sea. 
While travel to Mexico is different this year, visitors have already begun to return to top Mexican destinations.
Known for its white-sand beaches and turquoise waters, visit Cancun and Playa del Carmen for fun in the sun. Along with miles of beaches, endless nightclubs, and upscale shopping, it has fascinating archaeological sites, 13 top-rated golf courses, sumptuous spas and accommodations for every price range and taste.
Travel to Puerto Vallarta for its 1.5-mile, 12-block Malecón and hotel-lined large beach, tasty seafood.
Cabo San Lucas, a resort city on the southern tip of Mexico's Baja California peninsula, is known for its beaches, water-based activities and nightlife. Include a visit to Playa del Amor (Lover's Beach) and El Arco, the iconic arch-shaped rock formation in the sea cliffs.
For a bucket list-worthy adventure, add swimming with whale sharks in the Sea of Cortez, or snorkeling with the sea lions, in La Paz, the laid-back capital city of Baja California Sur.
Discover all the beautiful and interesting sights of Mexico on an expert-led tour with GetYourGuide. Book your dates ahead here.
13. Germany
For those who love travel in Europe, Germany is at the top of the bucket list. Although it's best known for its fairy tale castles, Bavarian Alps and world-class cities, there are even German islands to explore.
Many travelers plan their German vacations to coincide with annual events such as Oktoberfest and Christmas markets.
Munich is known for its Oktoberfest and beer halls, including the 16th-century Hofbräuhaus. And its capital city, Berlin, dates back to the 13th century, known for its turbulent past, but also a symbol of reunification. The city offers so much to see and do that you might want to start with 3 days in Berlin.
If your head is spinning at the possibility of visiting this country, we can help with our Germany Travel Guide. Check out the Top 10 Things to Do in Germany.
Find historic tours, holiday activities, beer crawls and more around Germany here.
14. Australia
Visiting Australia is a travel bucket list dream for many, and it's not hard to see why. This vast country offers everything from vibrant cities and endless stretches of golden beaches to rugged outback bushland and imposing mountain ranges.
As the sixth-largest country in the world, it would be nearly impossible to explore Australia in just one visit. Cover more ground with these Australian road trips or travel by train.
Our top things to do in Australia offer seven delightful experiences to start your planning. Then continue to explore more of Australia here.
Inspiring Australian adventures include Outback Oz: Exploring the Heart of Australia; Snorkeling Australia's Great Barrier Reef; Escape to Port Douglas, Queensland, Australia; Kangaroo Island; Family Friendly Sydney; Byron Bay; or travel to Perth.
Explore the Outback and find exciting activities around Sydney here.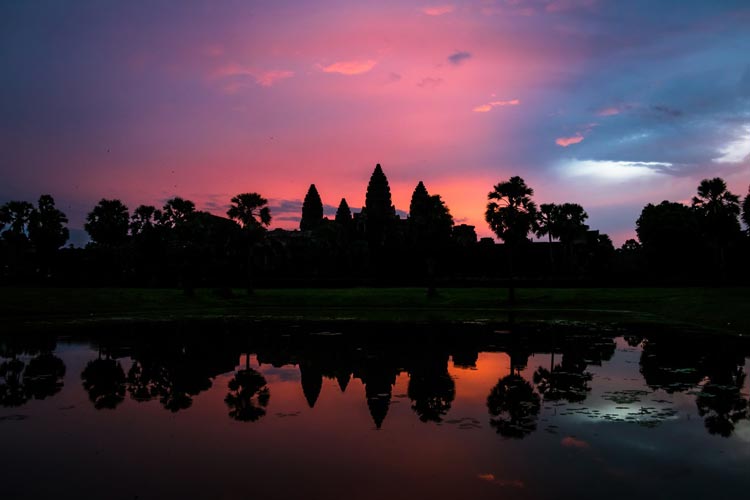 15. Cambodia
If there's ever a destination that should be added to your world travel bucket list, it is the southeast Asian nation of Cambodia. Its temples are awe-inspiring, and it's fascinating to explore its low-lying plains, the Mekong River (which crosses the country from North to South), majestic mountains, and the Gulf of Thailand coastline.
In the northwest, travelers should explore the ruins of Angkor Wat, the country's massive stone temple complex. As the seventh Wonder of the World, this primeval site of Angkor Wat should definitely be added to your bucket list.
For a truly unique local treat, ride the Jungle Express, Cambodia's Bamboo Train. Locals call it the Norry Train, and travelers happily pay the $2 fare, while locals pay in trade — anything from a pig, for a month's worth of riding, to a chicken, for several rides. The tracks run for about 200 miles (320 km) through the heart of the country,
Read More: At the Killing Fields, Revisit Camobdia's Famous Past and Carving a Piece of Cambodia.
Discover the wonders of Cambodia and find unique cultural tours here.
What Tops Your Bucket List?
If you have different bucket list ideas in mind, just pop it into the search bar at Go World Travel Magazine or select your destination in Destinations or Travel Experiences and start planning your next getaway. You'll find plenty of helpful information and travel inspiration. 
What travel destinations are on your world travel bucket list? Share with us in the comments below.
Author Bio: Diana Rowe