A visit to the Sheikh Mohammed Centre for Cultural Understanding in Dubai to learn about Islamic culture
Here's a video showing a visit to Herodium, the ancient palace complex of King Herod outside Jerusalem.
Located in Waco, Texas, the Silos Bakery Co. by Chip and Joanna Gaines is a popular place for pastries, breads and cupcakes. Is the Silos Bakery Co. worth the hype? Here's the review by our cupcake connoisseur.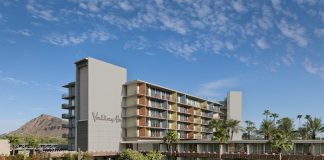 Hotel Valley Ho, one of the best example of mid-century design in the country.
Here's a look at a Paramount Suite at theWit, a DoubleTree by Hilton hotel in Chicago
Home to the Pumpkin Garden, Carefree, Arizona, a town of approximately 3700 people, is located about 35 miles north and east of the city of Phoenix.
A cruise on Viking Star is a trip of a lifetime; what you need to know.
Our new RV felt a a bit cold and uninviting in the kitchen area. We decided to do one small remodel project that changed the look dramatically.
Luxury travel expert Freddy Sherman's suggestions for six of London's best luxury hotels.