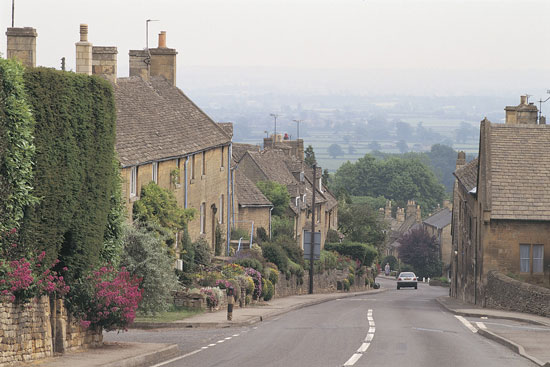 Sometimes you just can't take the advice of a pro you respect. I watch Rick Steve's show on PBS; I love his guidebooks, but I took too literally his advice to cruise into a European town, find the tourist information center, and choose a quaint little room for the night.
That didn't work in Bath, England. My daughter and I drove around (and around) those wacky one way, many-named streets for two hours, checking all the hotels we could find until someone informed us there would be no room at any inn around Bath because 30,000 people were in town for a half-marathon.
Okay, this was partly my fault. Next time, I'll check, but let me assure you that for the rest of the trip, I took a much less casual attitude toward reserving ahead.
Yet serendipity can still happen. Heading out of Bath for Bristol that night, we took the wrong exit from a roundabout and ended up on a narrow lane which we knew instantly would never get us to Bristol.
With no place to turn around offering itself on the dark, hedge-encompassed road, we kept driving until finally coming to a well-lit restaurant, Wheatsheaf, seemingly standing alone in the darkness. Food! We might have to sleep in the car, but not without sustenance.
Inside, amongst the locals having a pint or the special of the evening, we were shown to a table. The restaurant owner came smiling to our table and took our order.
"Are you staying nearby?" she asked in her lilting English accent. "We don't have a place to stay," I said sadly.
"No accommodation?" was her shocked rejoinder. The upshot was that she had a friend with a bed and breakfast whom she called and secured for us a room. It was wonderful: the house and outbuildings were very old but beautifully preserved, breakfast was elegant and hearty, and we had a place to lay our heads.
We should have expected adventure. Earlier in the day, on our way to Bath from Heathrow airport on the M4, we got off at exit 13 which should have put us on A34 south to connect with A303 on which we could proceed to Stonehenge.
Do not, I repeat, do not get off at exit 13 if you are a newbie tourist to the area and expect to get to Stonehenge in this decade – or unless you plan to chance onto the woman who not only gave us directions out of the Newbury town maze we had found ourselves in, but gave us her big road map book for all the UK.
Continued on next page