If you've ever seen an island on a postcard or a screen saver featuring a perfect patch of sand, rustling palms and a breathtaking view of the serene blue waters, it's most likely on this list.
Not all islands are the same, and each one has its own special spirit.
What are the most beautiful islands in the world?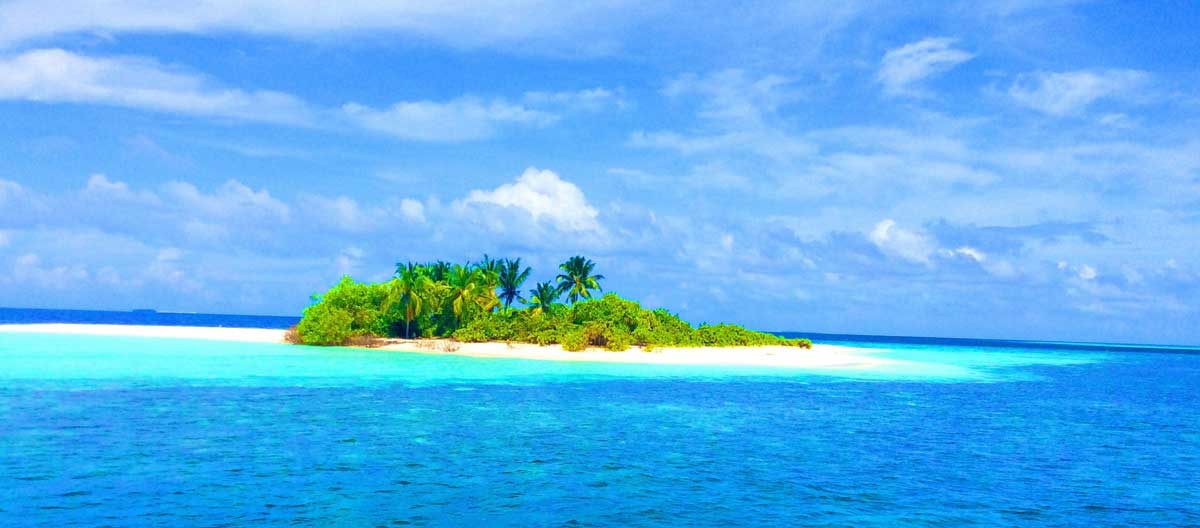 While some have sublime beaches, others feature untouched pockets of jungles, exotic cultures or magnificent mountain peaks. Some of these islands are in the ocean, some in beautiful lagoons, and some islands are a true natural paradise.

Let's Explore the 15 Most Beautiful Islands in the World: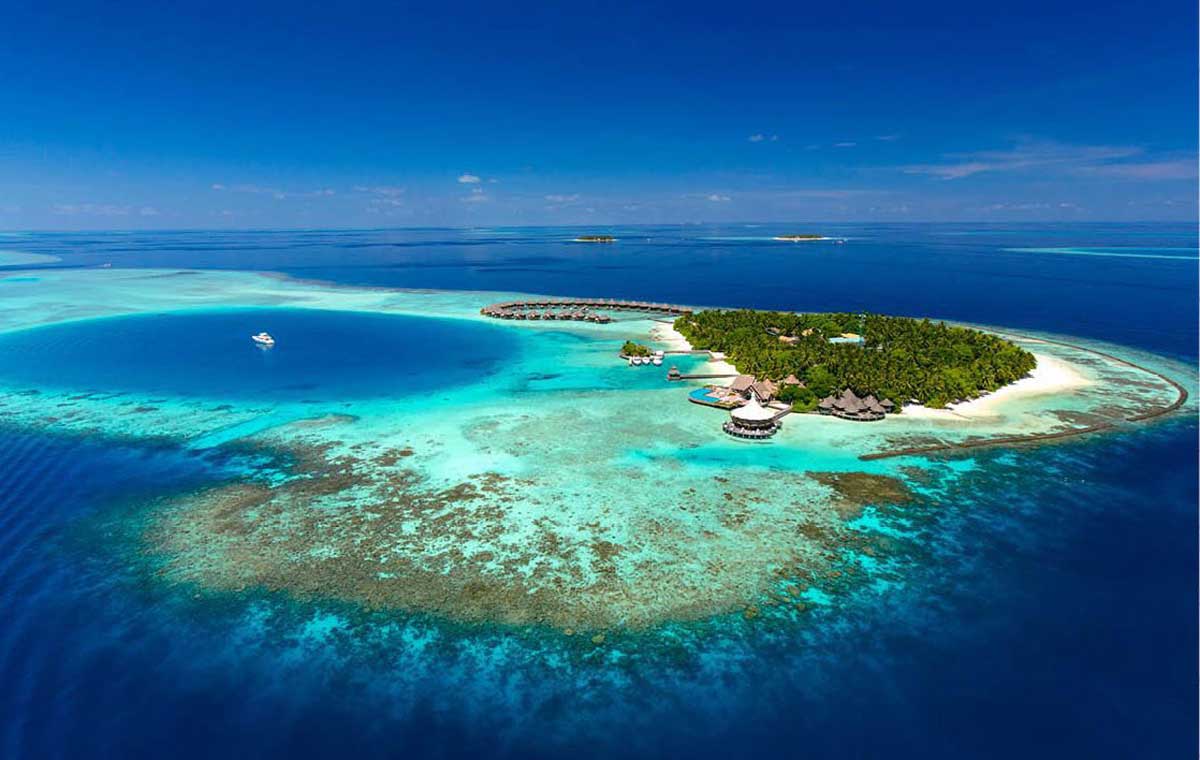 Maldives
In the Indian Ocean near India and Sri Lanka, there is a group of 26 natural atolls. They are all known by one common name – Maldives.
The Maldives has many luxury resorts, private islands and overwater bungalows. Some of our favorite resorts in the Maldives are Baros, Anantara Dhigu, White-sand beaches, blue ocean and over 60 dive sites across the islands await you. Whether you're on your honeymoon or for snorkeling and other watersports, Maldives will live up to your expectations.
Cocoa Island Beaches, Hulhumale Beach, Kandolhu, Nika Island Beaches and Reethi Rah are some of the most popular beaches in the Maldives.
The best time to visit the Maldives is from November to April. The most attractive destinations are Male Atoll, Meeru Island, Maafushi and Ari Atoll.
Find Your Ultimate Maldives Hotel: Singles' Day: Save Up to 40% on Getaways – Anantara Hotels & Resorts
Some useful travel tips for your perfect trip:
Seychelles
Seychelles is another beautiful archipelago in the Indian Ocean, but unlike the Maldives, they are closer to Africa. They consist of as many as 115 granite and coral islands.
You can find different places in Seychelles: from tropical forests with lush vegetation to breathtaking white-sand beaches. Some islands attract tourists with granite rocks or giant turtles.
Mahe is the largest Seychelles island and is an excellent place for watersports lovers. You can visit the famous Beau Vallon Bay Beach and enjoy the turquoise ocean and perfect sand. Morne Seychellois Mountain is also located there, with a fantastic viewpoint from where you can enjoy the view of the sea and bays.

Praslin Island has one of the most beautiful beaches in the world – Anse Lazio. Coral reefs make it an excellent place for diving and snorkeling. You can also visit the Vallee de Mai National Park, which is under UNESCO protection for its natural beauty.
Once you're in Seychelles, hop on to La Digue Island and Silhouette. Make sure also to visit the beaches of Port Lanay and Anse Georgette.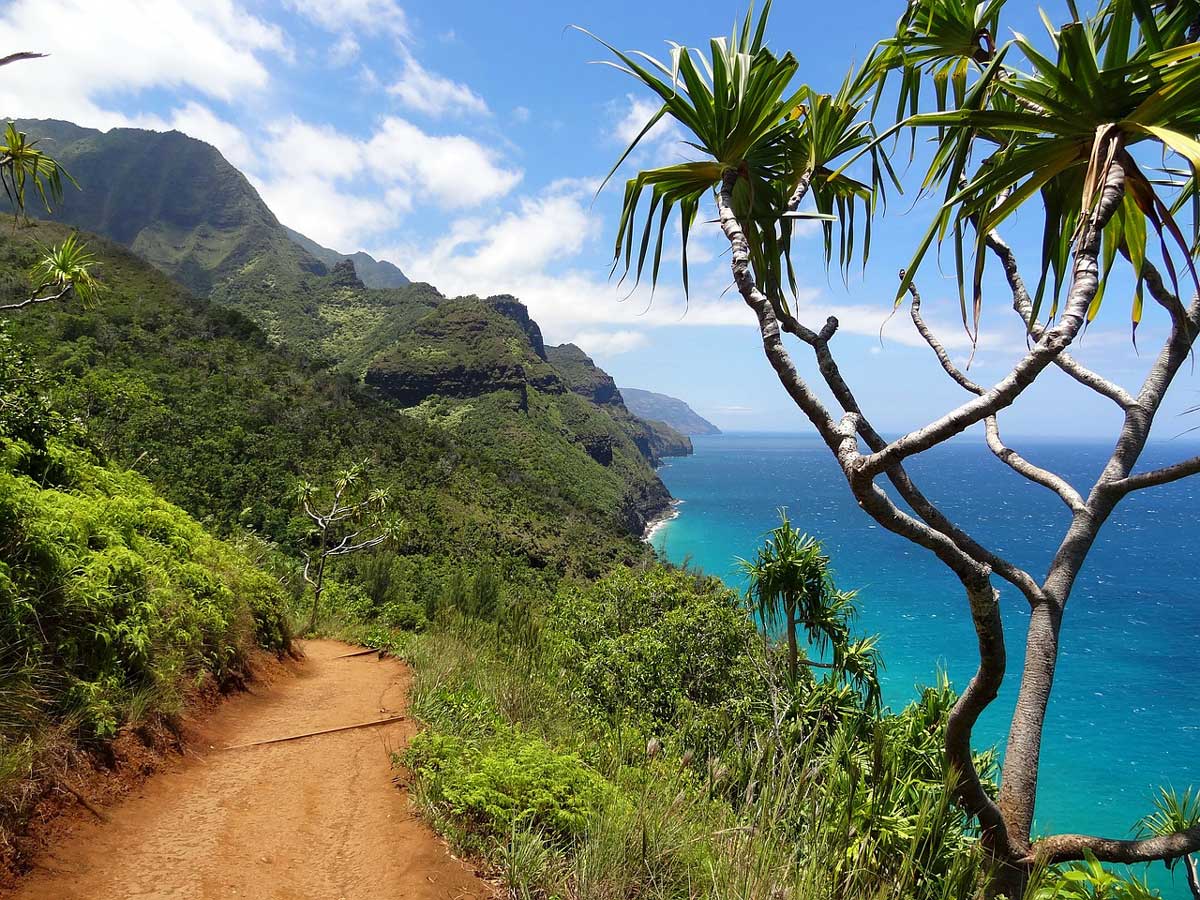 Kauai, Hawaii
Did you know that Kauai is called an outdoor paradise? This Hawaiian island has as much as 97% of its territory under forest and mountain ranges. That is why Kauai is the greenest Hawaiian island, created for nature lovers.
If you love trekking, be sure to visit Na Pali Coast. The Kalalau Trail offers beautiful vistas, and you can also go kayaking. Golf lovers will be delighted with the phenomenal golf courses overlooking the ocean.
Waimea Canyon is called "The Grand Canyon of the Pacific" because of its incredible nature, vistas and waterfalls. Still, Kauai also has beautiful beaches, like Tunnels Beach and Poipu Beach. If you have snorkeling gear, you can explore an amazing underwater world with sea turtles and tropical fishes.
The best time to visit Kauai is from April to June and from September to November.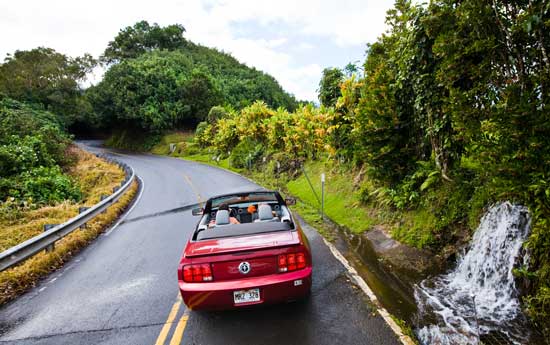 Maui, Hawaii
The Hawaiian island of Maui is famous for its black-sand beaches. But this second-largest Hawaiian island is also an excellent spot for snorkeling, windsurfing and other popular water activities.
Haleakala National Park, with a large rain forest, is located in Maui. Also, many tourists come to Maui for whale-watching.
One of the most prominent tourist spots in Maui is Lahaina, a historic sea town. Visitors can find art galleries, jewelry stores and restaurants. A popular drive is the windy, but scenic Road to Hana, and of course many visitors come to experience Hawaiian culture. 
If you want to catch a perfect sunset, Maui can offer you some fantastic places like Kaanapali or Napili Bay Beach.
St. Lucia
One of the best honeymoon destinations in the world is located in the Caribbean archipelago. St. Lucia is a fantastic island with beautiful beaches and gorgeous natural beauty.  
Gros Piton and Petit Piton are two mountain peaks that are among the most recognizable landmarks in St. Lucia. You can go there for hiking and incredible lookouts.
Reduit beach is the most famous travelers' spot in St. Lucia, featuring many restaurants and bars, watersport and glorious sunsets. Also, Reduit beach is known for its white sand and clear water.
Snorkeling, diving, waterskiing, windsurfing and zip-lining are some of the most popular activities in St. Lucia.
Most travelers visit Pigeon Island, Anse Chastanet beach and Diamond Falls botanical garden. Also worthy of your visit are Marigot Bay and Sulphur Springs Park. If you love music, St. Lucia is home to the remarkable annual Jazz & Arts Festival.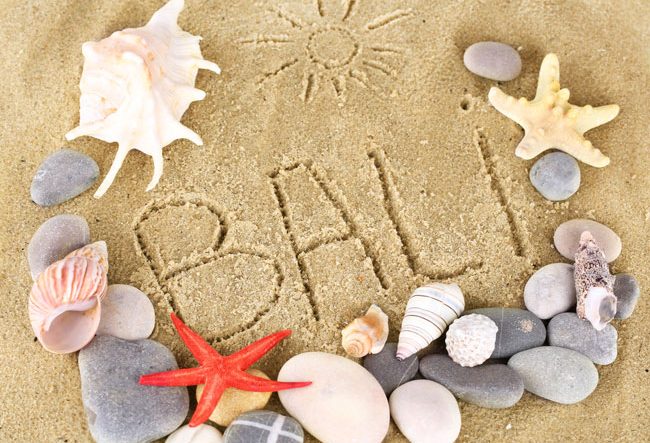 Bali
The leading tourist destination in Indonesia's archipelago is Bali, known for its historic temples, volcanoes, tropical climate and beautiful beaches. 
The most popular beaches in Bali are Kuta Beach and Nusa Dua Beach. Also, many tourists visit Crystal Bay, with rocky islets and sloping palm trees, or Mushroom Bay, which is an excellent place for swimming and snorkeling.
Some of the most attractive destinations in Bali are Sekumpul Waterfall, Pura Tanah Lot and Uluwatu Temple. One of the famous tourist spots in Bali is also Ubud Monkey Forest, where you can see monkeys in their natural habitat.
Bali is also the home of Subak, a water irrigation system for fields of rice. This system is a UNESCO World Heritage Site. The best time to travel to Bali is from April to October.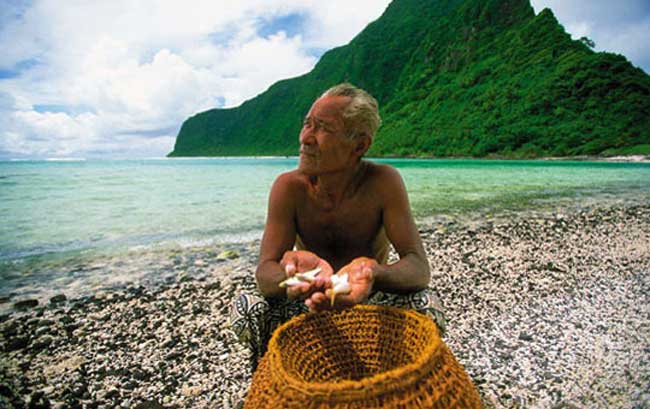 Samoan Islands
The Samoan Islands are an archipelago in the South Pacific. They have two separate countries: Samoa, an independent nation, and American Samoa, a territory of the United States.
Samoa consists of the two largest islands, Upolu and Savai'i, and seven smaller islands. On Upolu, you can visit spectacular waterfalls and To Sua ocean trench, a natural swimming hole that is one of the most popular places in Samoa.
Lalomanu Beach is situated on the south coast of Upolu, and it's considered one of the top beach destinations in the world.
Pack Up for Any Island Adventure With Quality Samsonite Luggage: Up to 50% Off + Extra 30% Off
Savai Island also has fascinating destinations. Among them are Saleaula lava field and Alofaaga, blowholes created by lava flows.
American Samoa can offer you beautiful beaches, like Ofu Beach and Two Dollar Beach. Ofu Beach has 300 species of fish and 150 species of coral.
You can also explore the National Park of American Samoa, hike in the forest, and go to Mount Alava to enjoy great viewpoints of the island and harbor.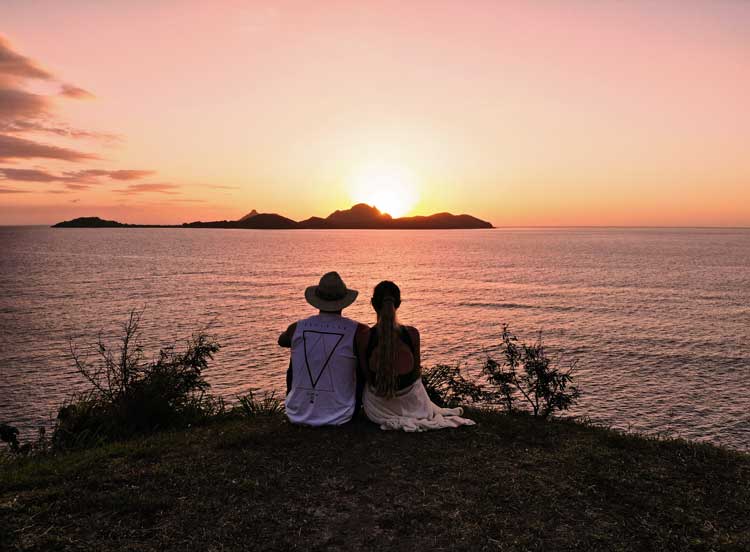 Fiji
Fiji is an island country in the South Pacific Ocean, consisting of more than 300 smaller islands. Most of the population lives on two main islands: Viti Levu and Vanua Levu.
These islands are known for scuba diving, soft coral reefs and white-sand beaches. Also, Fiji has tropical weather throughout the year, with slight temperature variations.
Some of the most popular destinations in Fiji are Sigatoka Sand Dunes and Bouma National Heritage Park, with a rainforest and Tavoro waterfalls. Also, you can explore Coral Coast, Mamanuca and Denarau Islands.
Bora Bora
Bora Bora is an island group in French Polynesia, located in the Pacific Ocean. This fantastic place is a popular tourist destination, with many luxury resorts and overwater bungalows.
The most popular activities in Bora Bora are scuba diving, snorkeling, kitesurfing and jet skiing. Also, you can explore Mount Otemanu and Mount Pahia, if you love hiking.
Summer in Bora Bora is from November to April, and it's more humid than the rest of the year. Thanks to the tropical climate and proximity to the equator, temperature differences are minimal.
Sightseeing, sailing and off-road tours are some of the top things to do in Bora Bora. You can also visit Coral Gardens, Bora Bora Lagoonarium and Matira Beach.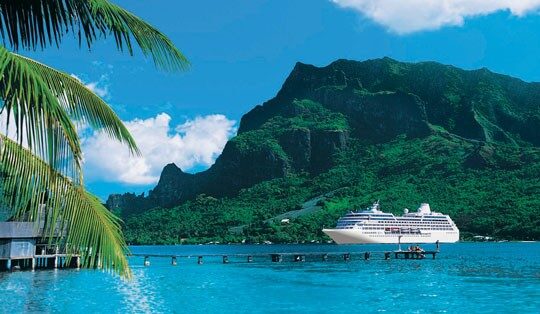 Tahiti
Like Bora Bora, Tahiti is part of French Polynesia in the Pacific Ocean. Volcanic eruptions have divided the island into two parts: Tahiti Nui and Tahiti Iti.
Tahiti is known for lush rainforests, rivers and waterfalls. It is frequented by many scuba divers and honeymooners.
La Plage de Maui is the most famous beach in Tahiti. Other popular destinations here are Papenoo Beach, Faarumai and Fautaua Waterfalls, Vaipahi Gardens, Lagoonarium and Moorea Dolphin Center.
If you want to explore the natural beauty of Tahiti, you can go hiking to Aorai Mountain or just walk in Bougainville Park.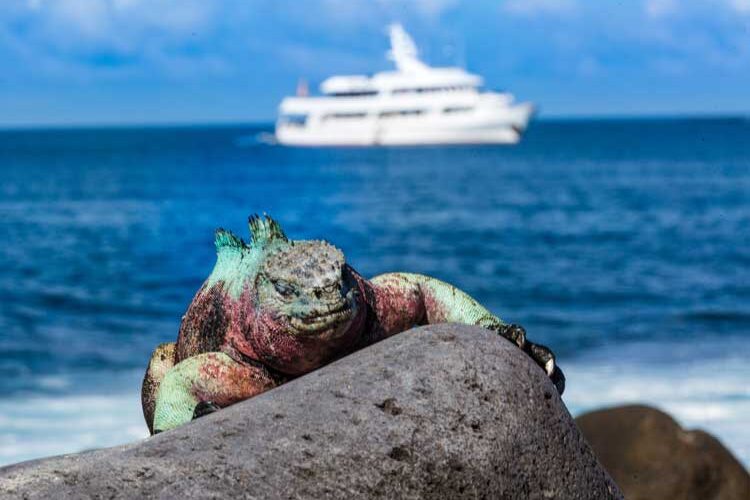 Galapagos
The Galapagos Islands is an archipelago of 19 islands in the Pacific Ocean. These islands are part of the Republic of Ecuador, a country in South America.
The Galapagos Islands are known for some of the endemic wildlife species, but also beautiful beaches and a variety of water activities. The most popular activities are snorkeling, kayaking and scuba diving. You can also explore an amazing underwater world with Galapagos sea lions, whale sharks and Galapagos penguins.
For nature lovers, Galapagos can offer exotic flora and fauna. On Galapagos Islands, you can find giant tortoise, finches and flightless cormorants.
Some of the world-class beaches are located in the Galapagos Islands. The most famous are Tortuga Bay Beach, Gardner Bay Beach and Puerto Egas.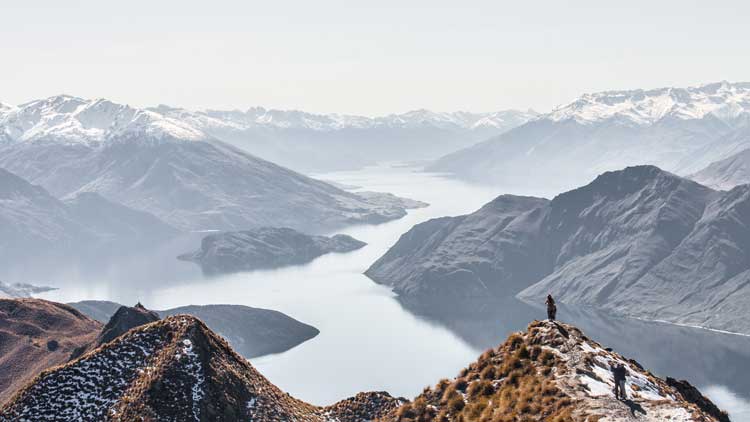 New Zealand
New Zealand is located in the Pacific Ocean and consists of two bigger and 600 smaller islands. The largest landmass of New Zealand, the South Island, has 18 mountain peaks over 3,000 meters (9,842 feet), including the highest mountain – Mount Cook.
The North Island has been marked by volcanism. The largest lake in New Zealand, Lake Taupo, is situated in the caldera of one of the most active supervolcanoes in the world.

One of New Zealand's most famous tourist destination is Milford Sound. Also, places that deserve your visit are Rangitoto Island, Cathedral Cove, Hot Water Beach and Hobbiton.
New Zealand has several hiking trails with breathtaking views. Some of the most popular are the Milford Track and the Roys Peak Walk. New Zealand also features one of the biggest bungee jump spots in the world – Nevis Bungy Jump. Don't miss it; it's an experience to remember for a lifetime.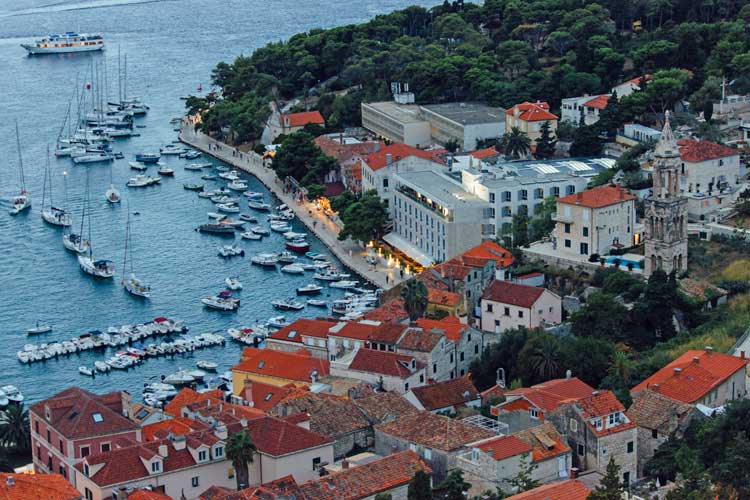 Hvar, Croatia
Hvar is an island in the Adriatic Sea, in Europe. It's best known for its vineyards and an old town quarter dating to the 13th century. If you love red wines, this is an excellent place for you.
Beaches in Hvar are rocky, located in bays. The most popular beaches are Mlini and Zavala. Also, you can take a boating tour to Blue Cave, explore the Fortica fortress or lavender fields, and visit the magnificent Pakleni Islands that offer plenty of water activities.
Hvar has many nightclubs with a great atmosphere, especially the Veneranda – located in a fortress.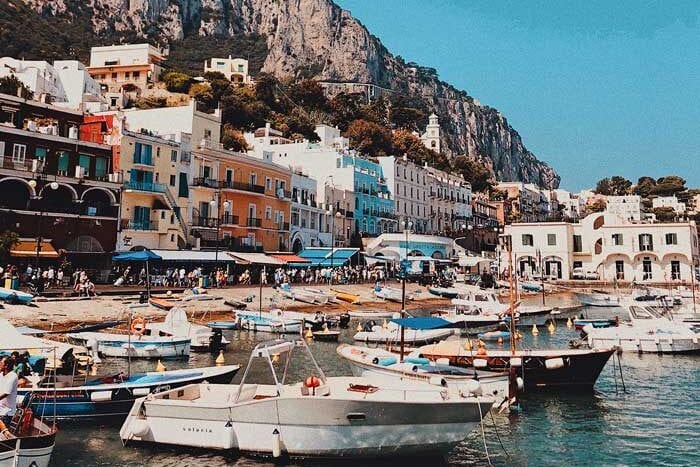 Capri, Italy
Capri is another beautiful island in Europe. It is located in Italy's Bay of Naples. The major tourist attraction in Capri is Blue Grotto, a flooded cave, with an opening into the sea.
If you want to explore remote parts of Capri, you can take a boating excursion around the island. Monte Solaro is an excellent viewpoint, from where you can see the whole island, the Bay of Naples and the mountains of Calabria.
Other interesting tourist spots in Capri are Garden of Augustus, Certosa di San Giacomo and Villa di Tiberio. Near Capri, you can find great places worthy of your visit: Sorrento, Amalfi coast and ancient Greek sites of Paestum.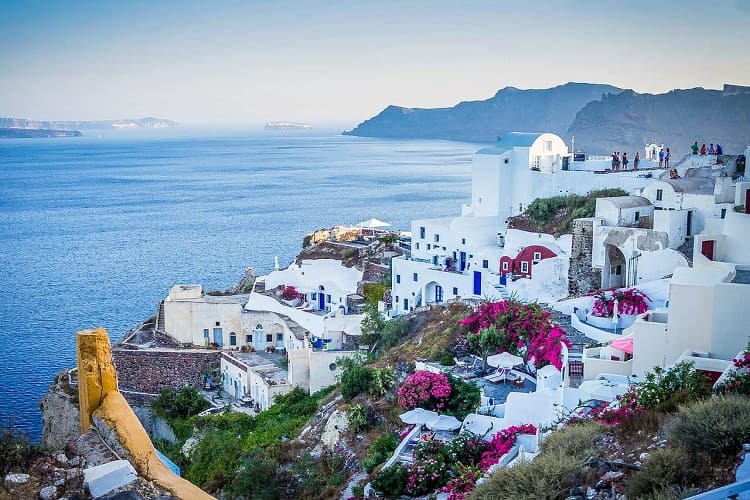 Santorini, Greece
Many Greek islands are amazing, but Santorini is probably the most impressive. Santorini is a volcanic island in the Aegean Sea that consists of two islands and several islets. It is known for its white houses and dramatic views.
A famous destination in Santorini is Imerovigli, a spot with spectacular views of the caldera. Other best places to visit in Santorini are Fira and Oia.
You can take jet ski tours, kayak tours and winery tours. Also, you can check the sunset from Oia, or enjoy beautiful beaches like Kamari beach, Perissa and Perivolos beach. The high season for visiting Santorini is from June to September, but you can go there in May or October when it is less crowded.
Inspire your next adventure with our articles below:
Author Bio: Based in Serbia in Europe, Marija Stojanovic Petkovski worked as a journalist but realized writing about the most beautiful places in the world is something that inspires her. She is sure that a pint of good craft beer perfectly accompanies a tasty homemade lasagna. In her spare time, she enjoys playing with her children and spending time outdoors with her family.