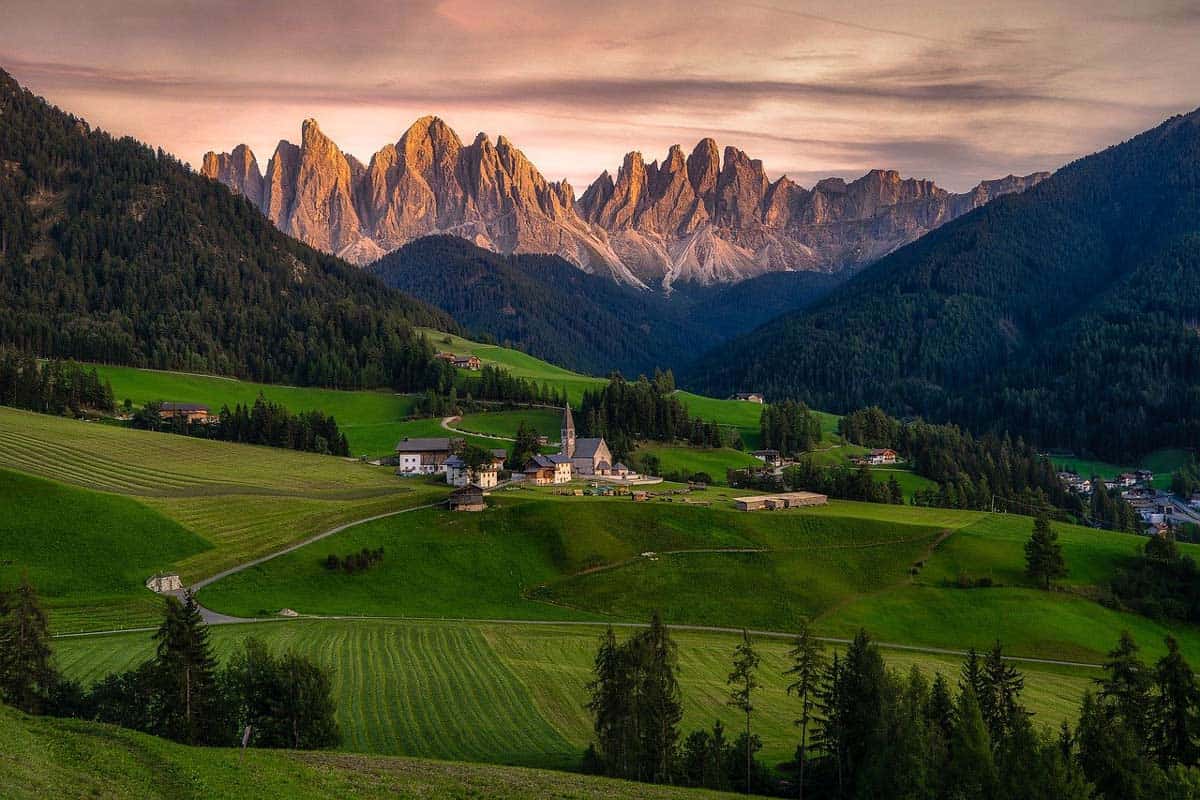 On my last trip to Italy, I decided to do something different. I would dedicate myself to the task of learning Italian and plan an itinerary that would take us through backroads and the lesser-known parts to travel to in Italy.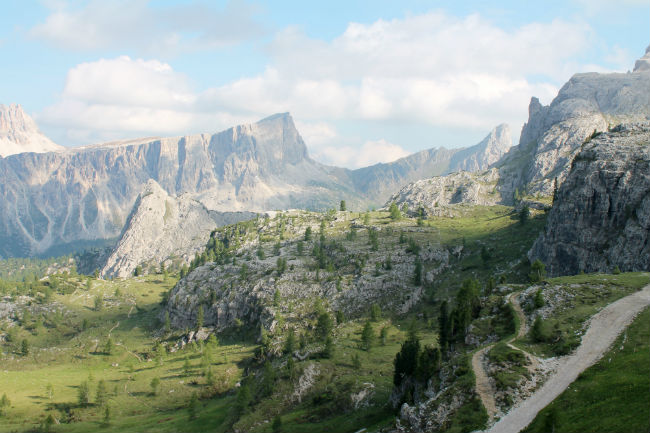 Experiencing Italy
As our journey unfolded, I found myself falling more in love with Italy's rustic charm.
Behind the Dolce and Gabbana glamour of Milan or the magnificent Colosseum of Rome was hidden – authentic Italy: sleepy Assisi, medieval Bologna, and the olive-lined streets of Rufina.
Here's a quick run-down of some of the lesser-known places to travel to in Italy. We discovered bypassing the typical towns of Rome, Florence and Venice and diving straight into some of this country's greatest gems.
Travel in Umbria, Italy
When you think of travel in rural Italy, the regions of Umbria and Tuscany immediately come to mind, conjuring images of rolling hills, vineyards, and olive oil.
Yet, unlike its more sophisticated and popular neighbor, Umbria is down-to-earth, simple, and perhaps more genuine. Our first encounter with Umbria, after driving north from the Amalfi Coast, was in the town of Spoleto with our AirBnB host, Nunzio.
He didn't speak any English, but since I had taught myself Italian during the past four months, I became our family's representative to communicate in my broken Italian littered with verbs in the wrong tense.
"Ecco la cucina," Nunzio gestures with his hand and turns to me for translation. "The kitchen," I fill in for my family. His speech was slow, measured, and his smile warm, slightly abashed at his lack of English.
His apartment was fully equipped with everything from personal bathrobes to shower caps, proof of the genuine hospitality that characterizes the Umbrian people.
Wandering around the towns of Spoleto and Assisi, I felt entranced, drawn into the magic of Umbria. The architecture looked like a scene from the Disney movie "Enchanted" with its high arches connecting walls of sand-colored brick.
The occasional Franciscan monk, dressed in the simple hooded dark vestiture, would pass us, making me feel like I was an anachronism, the one strangely out of place. While Tuscany developed under the influence of the Medici family and thus carries undertones of wealth and fame, Umbria's heroes were Catholic saints.
The heroes who left their lives of comfort for the simple life, peregrinating through the mountainous districts of Umbria, cheerful and full of song. As I myself wandered through its sleepy towns, I recited aloud a quote by St. Francis, letting the truth of the words sink deep into my soul.
Remember that when you leave this earth, you can take nothing that you have received…but only what you have given; a full heart enriched by honest service, love, sacrifice and courage.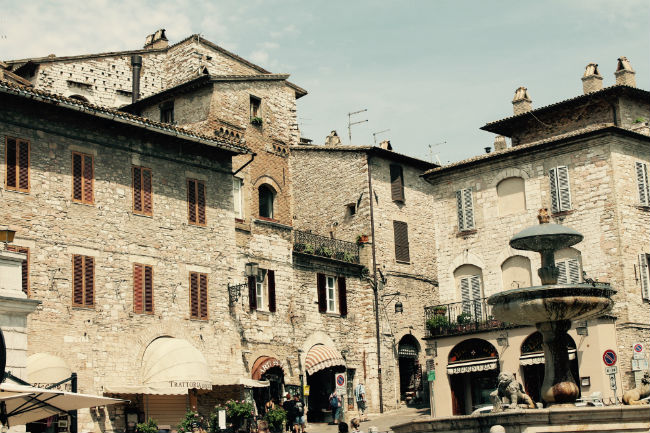 Travel in Tuscany, Italy
One of the best ways to experience Tuscany, a region known for its agricultural success, is by staying in an agriturismo, a farmhouse-turned-hotel. Ours was nestled in the hills of Chianti, a region recognized for its olive oil groves and Italian vineyards.
A series of steep switchbacks up the Tuscan hills led us to Il Giardino – and a terrace with a panoramic view of the countryside where one can enjoy wine while watching the sun descend into the undulating hills.
This is where Italians – and those who travel to Italy who are in on this secret – escape to the countryside in search of la dolce vita, directly translated as "the sweet life".
One can participate in the various activities organized by the agriturismo, ranging from olive oil grove tours to cooking classes, or simply spend all day sun-basking on deck chairs by the pool.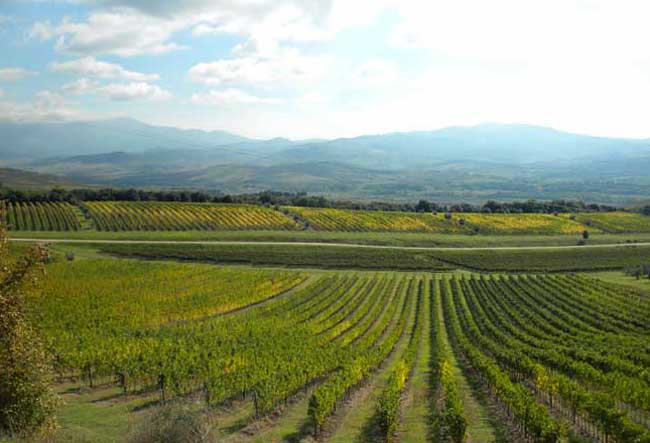 Whatever you decide, the goal is to have an authentic Italian experience with the locals in the country. True to their reputation, Italians love their food, and agriturismos are known for serving up the best, local fare. Dinner is not so much about getting full, as it is about savoring the sight, smell and texture of food, while sharing in a joke with loved ones around the table.
As such, dinner is a long drawn-out affair with four courses separated by half an hour of waiting time in between each course. As a family that usually finishes dinner in a swift 20 minutes.
The long waiting times made us wonder if the kitchen had in fact entirely forgotten about us. Needless to say, the resultant two hour dinner was our induction to our authentic Italian experience.
"Anda a Firenze," my foreigner status became even more apparent when I attempted to converse in Italian with Gabrio, the cook who had asked us how the meal was. Gabrio was born and raised in the Tuscan hills.
The agriturismo was a family business that was passed down to him and his brother, who were also in charge of running the olive oil factory. During the busy harvest months of October to December when private olive grove owners flock to their factory to get their olives pressed.
He leaned his tall, dark frame against the table, "Anda – that's not an Italian word," he gently corrected with a chuckle. It was humbling, learning to step out and most likely, make a mistake.
But in the process, I was able to connect with the heart of Italy: the locals who pressed their own olives, made their own pizza dough and truly lived and worked the ground.
Learning the language before you go to Italy allows you to have deeper conversations in Italian and get around easier. Check out Babbel and learn Italian at your own pace with flexible lesson plans for every level. Check out their deals and language options here.
Travel in the Dolomites
I fell asleep on the drive from Tuscany north to the Dolomites, the section of the Alps clustered around the north-eastern end of Italy.
When I awoke, the rolling Tuscan hills had been replaced by a sheer rock face, the ash-grey structures rising majestically out of the ground and dwarfing the road that snaked deftly around them.
Our first stop was in the German-speaking town of Montan; I was no longer in the heart, but at the boundary of intersecting cultures. It was as if I had stepped into another country altogether.
The food was heartier; instead of thin-crust pizza and Fettucine, we were served casunzei, small folded pasta packets with either a white (potatoes and herbs) or red (beet) filling, and canerdeli, large, plump dumplings stuffed with speck (dry, smoked ham).
Of course, the locals maintain their willowy figure by working off all those calories running the Alpine trails as morning exercise.
To truly understand what the Dolomites are, you have to spend a few days doing what the thru-hikers do. The Alta Via is a challenging 12-day hike through the steppes of the mountain range.
The experienced hikers, or those looking for a rugged adventure, follow the trail for the breathtaking landscape, stopping to rest for the night at mountain huts called refugios.
So, in search of our Dolomite adventure, we booked two nights at Refugio Scoiattoli, accessible only by chair-lift or foot. Perched on the peaks in which World War One was fought between the Italian and Austria-Hungarian troops, Scoiattoli is truly a gem hidden in the crevasse.
Upon recommendation of the other four lodgers who were in the middle of their Alta Via journey, we rode a chairlift up to Lagazuoi the next day for panoramic views of the Trentino Alto Adige range.
We took a steep descent down through the World War One tunnels that penetrated a maze through the heart of the mountain. A sign over the tunnel entrance warned us we would need a headlamp, helmet and boots, but we ventured in anyways with hiking sandals, BlueJay caps and iPhone flashlights.
Some 500 meters of dark stairs later, we emerged into the sunlight victorious, with a slightly bruised ankle and a much deeper appreciation of our soldiers. There were a plethora of hikes to do from our refugio, including the via ferrata, in which you use harnesses and pulleys to pull yourself up the rock face.
We only had the strength for one hike this trip, but my sister and I are determined to conquer the Alta Via together at some point in the future. This is not going to be the last we would see of the Dolomites.
As we headed to the airport, we were already discussing plans of when to travel back to Italy. Italy is a country full of undiscovered secrets.
Those are the ones that are not found by rushing between tourist destinations, but rather letting the country seep into you: the language, the people, the culture. I will be back, but until then: Ciao, Italia.
Book This Trip
Ready to see the authentic areas of Italy? Start planning your trip with hotel and VRBO reservations, insider knowledge on how to get around, local restaurant reviews and more on TripAdvisor and Travelocity.
Stay at Refugio Scoiattoli in the Dolomites for the best panoramic view. The website also highlights the best trails such as the World War One trail mentioned in the post. Agriturismo.it is a great way to find one that fits your travel in Italy needs, as you can filter according to the activities offered, price range, rooms etc.
Check out our Italy Travel Guide for what to do and how to get around during your trip to Italy.
Author Bio: Born in Singapore, Vivienne immigrated to Canada at age fourteen, completed her undergraduate studies in New Jersey, and spent two years as a volunteer in Fuzhou, China, giving her an avid passion for seeing the world and telling stories about the people she meets. She is currently an engineering PhD student at McGill University in Montreal, but a creative at heart, and she writes about finding beauty in unexpected places at www.beautyinthemargins.com.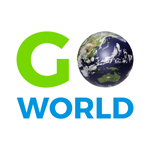 Latest posts by Go World Travel Magazine
(see all)