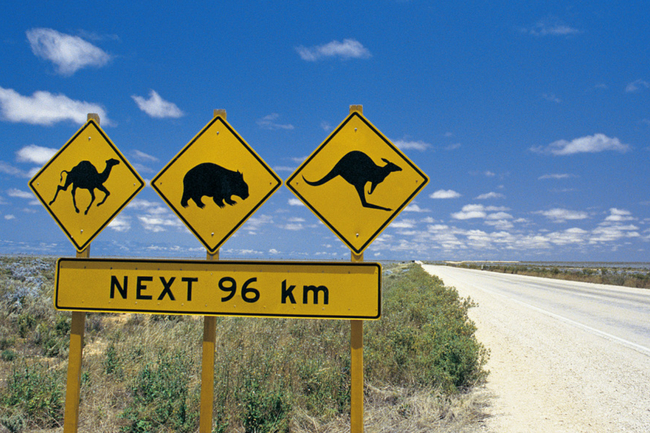 With its rugged Outback, red-stained canyons, crystal beaches and deep-forest waterfalls, Australia offers a little of everything. And what better way to explore the great Down Under than with an Australian road trip?
Best Australian Road Trips
Australia, the world's sixth largest country, is rich in culture, history and geology. After visiting the must-sees of Sydney, Melbourne and Brisbane, take time to explore the Outback, then meander along the coasts and through the vibrant towns that massive island has to offer.
Unforgettable adventures and beautiful vistas await you. Here are five of our favorite Australian road trips.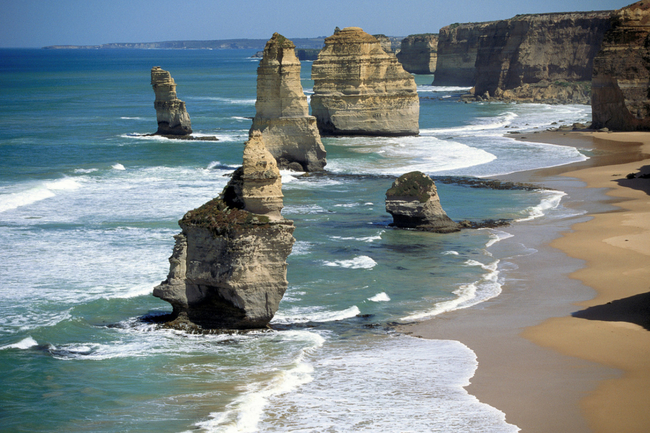 The Great Ocean Road
This scenic drive covers more than 250 kilometers (155.3 miles) of Victoria's coastline from Torquay to Warrnambool. If you're traveling one-way, be sure to start in Torquay so you will be driving on the ocean side, allowing for easier photo stops.
One of the best-known stops along this drive is the 12 Apostles, now only seven, which are part of Port Campbell National Park. It's well worth the four-hour drive west of Melbourne to watch these 10-20-million-year-old limestone stacks catch fire during a sunrise or sunset. Helicopter tours are available for those who would like to view the Apostles from an aerial perspective.
While in the park, another must-see is the Loch Ard Gorge, which is a mere 3-minute drive from the 12 Apostles. Named after the clipper ship Loch Ard, the gorge is known as the site where the ship crashed on June 1, 1878 after a three-month voyage from London to Melbourne. Learn all about the shipwreck and its survivors on a 1.4-kilometer (3/4 mile) walk, which will take you to the cemetery where the victims of the shipwreck are buried.
You can also explore the geology of Loch Ard Gorge on a short, self-guided 900-meter (half mile) walk, where you will learn how the sandy cliffs became what they are today. Then, walk 3.2 (1.9 miles) kilometers to visit scenic viewing points and a beach area below.
Nearby Loch Ard Gorge is the Island Archway, which collapsed in 2009. The archway is now reduced to two stone pillars, which have been named Tom and Eva after the sole two survivors of the Loch Ard shipwreck. The Gibson Steps are also a short distance away, where visitors can enjoy a walk on the beach or scenic views of the ocean.
The Savannah Way
This famous road will take you 3,700 kilometers (2,299 miles) all the way from Cairns, Queensland to Broome, Western Australia. The drive is chock-full of geocaches, so be sure to bring along your GPS so you can join in the treasure hunt (and not get lost). (Read Tips for a Road Trip in Western Australia.)
During this trip, you'll pass through 15 national parks and five World Heritage areas, including Boodjamulla National Park, home of the Waanyi Aboriginal people. Hikers and canoers appreciate the park's Lawn Hill Gorge for its pristine waters, astounding views and rich cultural sites.
For those of us who love waterfalls, the Millaa Millaa Waterfalls sit waiting in the Wooroonooran National Park just for us. Five roaring falls carved into the basalt rock by solidified lava flows form a one-of-a-kind nature walk through the northern Australian forest.
The falls – dubbed Millaa Millaa, Zillie, Ellinjaa, Pepina and Mungalli –  each have their own unique story and facilities. On a hot day, they'll be the perfect spot for impromptu photoshoots and picnics.
Stop in Undara Volcanic National Park in North Queensland for a look back in time. Giant lava tubes have formed age-old caves that draw attention from around the world. These tubes are rich in history and wildlife, such as night tigers (snakes) and microbats. The snakes and bats are harmless to humans but will surely be more interesting to see than the classic North American wildlife you might be used to seeing.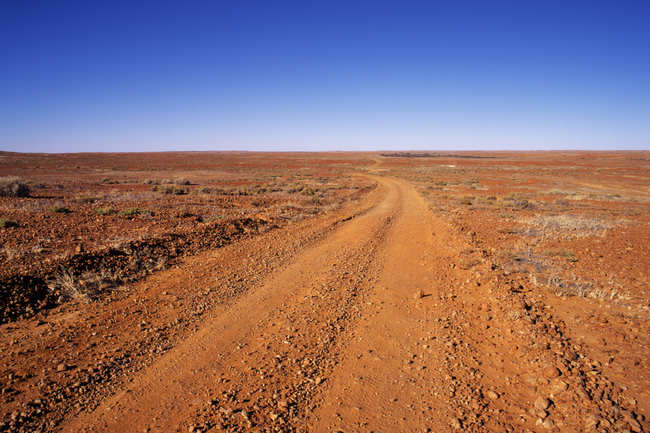 Red Centre Way
In the Northern Territory, affectionately known as the NT, this 1,148-kilometer (713 mile) drive will take you deep into the dusty outback between Uluru and Alice Springs. Some 30 kilometers (18.6 miles) from Uluru, travelers come to the Uluru-Kata Tjuta National Park.
Uluru-Kata Tjuta National Park is home to the 500-million-year-old rock formation Kata Tjuta, which are deep red rocks rising out of the desert earth. These 36 rocks span for more than 20 kilometers (12.4 miles), and are also known as the Olgas, after Queen Olga of Wurttemberg.
The explorer Ernest Giles named these rocks and their highest point, Mount Olga, after his queen. There is much to learn here about the Anangu people, who have lived in the area for the past 22,000 years, and much to see. The Valley of the Winds walk leads to the base of Kata Tjuta, which looks spectacular at sunset, and helicopter flights are also available for a bird's-eye view of the formations.
In lieu of taking in the stunning desert, take the Mereenie Loop from the West MacDonnell Ranges to Kings Canyon, which is in the Watarrka National Park. Camping is an option in the park, although some travelers opt to stay at the nearby Kings Canyon Resort.
Fossils and wildlife are visible from several scenic walks in the canyon, such as the Kings Canyon Rim Walk (6.4 km, 4 miles) and the Kathleen Springs track (2.4 km, 1.5 miles). At the end of the Kathleen Springs track, fairy wrens like to stop for a drink at the watering hole, and no doubt you'll want to stop here to cool off as well.
For those seeking a nice swimming hole, Glen Helen, in the West MacDonnell Ranges, is home to Ellery Creek Big Hole. This expansive swimming hole is a local hotspot, deep in a gorge surrounded by eucalyptus trees and ochre soil.
Broome to Perth
This 3,900-kilometer (2,423.3 miles) road trip will take you through Karijini National Park and Nambung National Park in Western Australia. But before leaving Broome, be sure to take some time at Cable Beach.
Broome is a pearling town in WA, right on the Indian Ocean. You can even take a camel ride along the beach at sunset. Many ethnic people have occupied Broome over the years, including Aboriginal people, Japanese, Chinese and Outback cultures.
Between May and October is the recommended time for swimming at Cable Beach, which will be warmer and safer during the dry season. Broome also offers many different historic tours, resorts, markets, outdoor evening movies at Sun Picture Garden and, as a bonus, the Kimberley wilderness is right next door.
Karijini National Park is accessible through Port Hedland, and park officials recommend visiting in late autumn, winter or early spring (April through September). Camping is available in the park, although nights can be cold in this tropical semi-desert climate.
Bring plenty of water for the hot days, especially if you plan to take one of the park's many hikes. Hiking trails include Hamersley Gorge, Dales Gorge, Weano Gorge, Kalamina Gorge, Fortescue Falls, Mount Bruce and more. A popular stop is Oxer Lookout, where visitors can look out over four historic gorges: Weano, Red, Hancock and Joffre.
Nambung National Park is located along the Turquoise Coast, and one of the park's hits is the Pinnacles Desert. The desert contains thousands of limestone pinnacles, some of which reach 5 meters high (16 feet). Here you will learn about the fascinating geology of Western Australia's coast, which is mostly covered by a continuous belt of limestone. Wind, water and calcium worked together over thousands of years to create the pinnacles and other limestone formations in the park.
The 75-Mile Highway
For those who love to 4-wheel drive and have always dreamt of speeding through Australia's Outback, this highway on Fraser Island was built just for you.
Fraser Island, the world's largest sand island, is just off of the Bruce Highway, which stretches from Brisbane to Cairns in Queensland. The 75-Mile Beach (120 km) is a hotspot for fishermen, beach pilots and 4-wheel drivers. The highway literally is the beach. Roll the windows down and have a blast on this fast-paced beach adventure. Boat tours are also available for those who would rather not drive the island.
For a calmer excursion on Fraser Island, make a stop at Eli Creek, the island's largest creek. Follow the boardwalk along the eastern beach to the swimming hole and picnic area. The creek empties right into the ocean, making for some excellent swimming opportunities and gorgeous views.
During high tides, the creek can be invigorating, to say the least, to swim, and difficult to drive across. Consider taking a break during high tides until the water drops low enough to cross.
Lake McKenzie is another popular swimming spot on the island, known for its clear perched waters. The lake is filled with only rainwater, no groundwater, is not fed by streams and does not lead to the ocean. The sand at the base of the lake keeps the rainwater from draining out, and keeps it at a comfortable temperature.
Also check out the Maheno Shipwreck. The Maheno ran ashore in 1935 during a cyclone. The remains of the ship still lie on the beach today. She was headed for a Japanese wrecking yard and ended up stranded just north of Happy Valley. The ship has a fascinating story to tell and is slowly deteriorating by the day with the intense salt, wind and water, so be sure to make a visit while you can.
If You Go
Australia Tourism
Australia.com
Traveling by Campervan or Motorhome
Many travelers in Australia choose to travel by campervan. Options include purchasing a used campervan here.