People are often surprised when they land at Denver International Airport for the first time to see that it's located on high, completely treeless, rolling plains, miles from the snow-capped peaks in the distance. It looks like Kansas. Even the skyscrapers of Denver, Colorado are barely visible on the horizon, 24 miles west.
But even more surprising is when newcomers leave the airport, hop on a modern, German-made train and emerge 35 minutes later in what seems to be a completely different place: Union Station.
Travel Guide to Denver, Colorado
Here, in the center of what a recent study said is the second most walkable city in America, is a lively, pedestrian-oriented, bustling city filled with 100-year-old buildings and green trees.
In 1858, there was literally nothing where Denver is today. The terrain looked just like the airport, empty and treeless. But when one of the largest gold strikes in history was discovered nearby, Denver exploded.
In two years, 100,000 men and women walked here from St. Louis — 851 miles. And they brought with them the desire to make Denver look exactly like it did back home. So they planted shade trees and bluegrass lawns, laid out parks, created lakes and canals, and transformed the desert into a green oasis.

Why 1,000 People a Week Are Moving to the Mile High City
Today, 133,400 workers and 80,000 residents fill downtown Denver every day. The center of downtown is a mile-long, tree-covered pedestrian mall lined with 46 outdoor cafes.
Within easy walking distance are 10,000 hotel rooms, five art museums, the second-largest performing arts center in the nation, three major pro sports stadiums, and more than 100 bars and breweries, including bars on rooftops, or bars sporting volleyball courts and live music.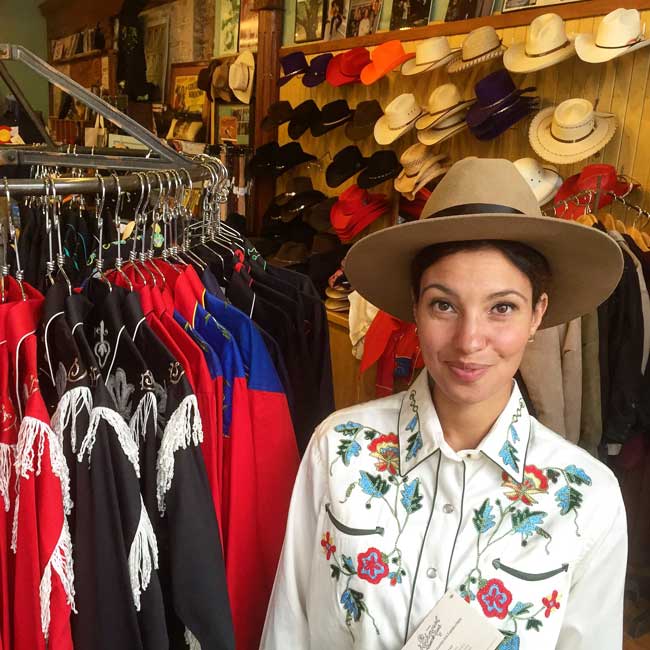 Find a hotel or Airbnb in Denver
Active and Hip
Denver is hip, active, young, outdoorsy and fun, filled with people on bikes, electric scooters, and skateboards, … and a surprise, even to people who were here just five years ago.
And downtown Denver is just getting started. Denver is currently experiencing one of the largest boom periods in the city's history and is currently ranked 3rd fastest growing city in the U.S. (and fourth for the total number of cranes popping up along the skyline).
Some $5.7 billion of projects have poured into downtown since 2014, including 4.4 million square feet of new office space, 3,569 new hotel rooms, and 9,919 new apartments. In the last eight years, metro Denver has grown on average by about 1,000 people a week.
300 Sunny Days a Year
One of the reasons behind all this growth is Denver's cool, dry, year-round climate with a much-debated 300 days of annual sunshine. Studies show the sun really does shine for at least one hour, 300 days a year. Does one hour of sun constitute a sunny day? Who cares? This is Denver. Relax and have a beer at one of the city's 67 breweries.
Bottom line: there's a lot of sun, and mixed with it, a very low humidity. The climate energizes people and makes them want to be outdoors. You don't sweat exercising in Denver, even when it's 90 degrees.
Kayaking and Biking in Denver
You can kayak or raft through the heart of downtown on the South Platte River, or jump on one of the thousands of bike shares, electric scooters, or electric bikes and zoom down city streets.
The South Platte River bike trail stretches more than 40 miles, or try the Cherry Creek Bike Path, picked by USA Today as one of the top 10 urban bike trails in America. Metro Denver boasts more than 850 miles of paved, off-street, bike trails.
Here are some of the surprising experiences downtown Denver offers, within minutes of arriving at Union Station on the train from DIA.
World-Class Dining in Denver

Between them, chefs Alex Seidel and Jen Jasinski operate eight restaurants in Denver. Alex was the 2018 James Beard Best Chef of the Southwest, and Jen won the award in 2013.
It's no wonder Top Chef filmed their 2018 season in Denver and Colorado. Just the revitalized Union Station and the nearby old buildings of Larimer Square hold more than a dozen restaurants with another two dozen in the surrounding blocks.
Celebrity chef Frank Bonanno operates ten restaurants in Denver (when he's not hosting his own show on PBS, "Chef Driven,") and it's difficult to keep count of how many eateries local chef legend Troy Guard has. Of course, Denver still has steak houses, but it's also become a gourmet capital where 265 restaurants opened in 2018 alone.
Ethnic Foods in Denver

Denver is home to nearly 600 licensed food trucks. You'll find them parked throughout downtown at breweries or in weekly food-truck roundups, such as the one at lunch in Civic Center Park held Tues.-Thurs. with some 26 food trucks participating each day. It's hard to imagine an international cuisine that doesn't have its own food truck, from Argentina to Maine lobster, from Ethiopia to Poland.
In free and wide open Denver, its relatively easy and inexpensive to open restaurants, breweries and food trucks, which is why the city is bursting with them.
Breweries in Denver
Metro Denver produces more beer than any city in the world. Denver's Great American Beer Festival holds the Guinness World Record as the largest beer celebration on the planet (3,800 different beers were served in 2018), and there are 67 breweries in Denver city limits, including the state's first brewpub, the Wynkoop, opened by former Denver Mayor and former Colorado Governor John Hickenlooper.
He's the first brewer to become a state governor since Sam Adams in 1793. He likes to say that "Bikes, beer, and bands are what made Colorado the state it is today."
From Coors (the largest single brewery on earth) in Golden to the nine breweries just a few blocks apart in RiNo, Denver loves its beer.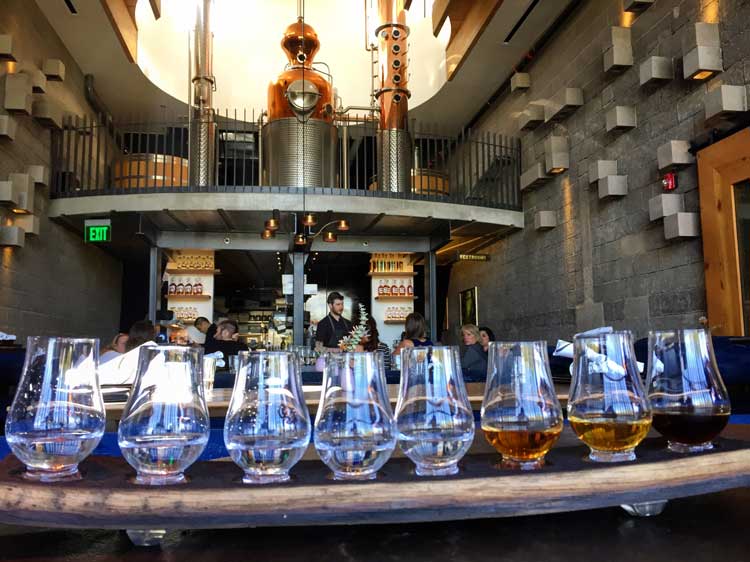 Distilleries in Denver

In 2004, Hunter Thompson's next-door neighbor in Aspen opened the first distillery in Denver since prohibition, Stranahan's. Today there are 72 operating distilleries in Colorado, the largest concentration of them in Denver. They supply product to more than two dozen craft-cocktail centric bars offering local craft rum, whiskey, vodka, gin, and bourbon.
Denver gin? Yes! And made with all Colorado juniper berries at The Family Jones in LoHi.
Art in Denver
Downtown Denver has five separate art museums, all within walking distance. The Denver Art Museum, known for putting together outstanding one-of-a-kind shows like Dior, Yves Saint Laurent, Degas, and Becoming Van Gogh, is undergoing a major expansion with a new entrance and new restaurant.
The brand-new Kirkland Museum explores this Denver artist's work, while next door is a museum devoted solely to the works of an artist you never heard of: Clyfford Still. He's one of America's greatest impressionists, and while you may not know him, the museum sold just four of the 2,000 works of his they own for $114 million.
That paid for a spectacular new museum worth checking out. Finally, the American Museum of Western Art offers a glimpse at the private collection of local billionaire Philp Anschutz in one of Denver's most historic buildings, a former brothel and gambling hall with a secret tunnel to the city's most iconic hotel, the Brown Palace.
Live Music in Denver
Of course, Denver's world-famous Red Rocks Amphitheatre has hosted everyone from the Beatles to Bruce Springsteen, and is owned and operated by the City of Denver. It's located just 12 miles from downtown. But downtown Denver is also home to the Filmore, one of the historic rock palaces of that name (New York and San Francisco had the others).
Bob Dylan, long before he was famous in the early 60s, used to play at the Satire Lounge just down the block. Across the street from the Satire at East High School, he met a young student destined for fame named Judy Collins.
In the 1950s, Jack Keoarac and his "On the Road" boys hung out at music clubs all over Denver – one, El Chapultepec (one of Esquire's top bars in the U.S.), still has nightly jazz. In total, Metro Denver has more concert venues than Nashville or Austin.
Of course, Denver is twice their size, too, but the city is still producing national groups like One Republic and The Lumineers.
In fact, the Lumineers opened the new Mission Ballroom in August 2019, Denver's one-of-a-kind new concert hall featuring a flexible stage that offers a seating capacity of 2,400 to 3,950, with incredible sightlines and sound, all in yet another new neighborhood on North Wynkoop Street.
Denver Sports
Denver is one of the few American cities to have all major professional sports teams. Coors Field with the MLB Colorado Rockies is easily walkable from anywhere downtown.
While there, don't miss The Rooftop, the largest outdoor sports bar in the nation. Built high above right field, the Rooftop has its own small admission charge, so you don't need a ticket to the ball game to enter and have a beer (though once in the Rooftop you can walk anywhere else in the stadium).
Look for the big "5280" sign. It's exactly one mile above sea level. Denver's Pepsi Center, home of the NBA Denver Nuggets and NHL Colorado Avalanche and Mile High Stadium, home of the NFL Denver Broncos and the Denver Outlaws Lacrosse, are both connected to Union Station by light rail or are just a 20-minute walk.
Public Art in Denver
Loving the outdoors in Denver means loving art outside. One percent of all construction projects must go toward public art, and today in downtown you will find everything from the beloved 40-foot-high Blue Bear peering into the Colorado Convention Center to dozens and dozens of murals, covering nearly every empty brick wall in the city. Alleys, especially in RiNo and the Arts District on Santa Fe, are an explosion of color.
Denver Parks
When viewed from a distance, downtown Denver looks like it is growing from a forest. Denver loves its parks, and downtown is full of green spaces to jog, relax, enjoy flower gardens, and just breathe fresh Rocky Mountain air.
From Commons Park, which stretches along the South Platte River to Confluence Park with its adjacent REI Super Store to the flower gardens in Civic Center Park, downtown Denver is devoted to green space.
And Denver has its own, one-of-a-kind, mountain park system – sort of like a miniature National Park system. Red Rocks, Buffalo Bill's Grave on top of Lookout Mountain, Summit Lake on the continent's highest paved road to the summit of 14,260-foot-high Mount Evans, and 25 other parks are all owned and operated by the City of Denver.
The Mile High City even maintains two buffalo herds and an elk herd. One of the buffalo herds has their own tunnel under I-70 so they can be seen on both sides of the highway, all with a snow-capped panorama behind them.
Denver Ski Train
Denver is the only city in the nation where you can take a train from the airport, and then get on another train to take you directly to the lifts at a city-owned ski resort. The Ski Train to Winter Park Resort takes two hours and passes through 28 tunnels.
It's been called the most scenic stretch of railroad in Amtrak's entire system. Once at Winter Park, you literally walk 200 yards from the train to the lifts.
Denver Neighborhoods
Denver has a strange love affair with acronyms and surrounding downtown are a ring of trendy neighborhoods with crazy nicknames.
Most of the energy of the city is directed toward these new areas, many of which were formerly industrial wastelands of brick and stone buildings.
When Denver burned to the ground in 1863, the city passed an ordinance that all new buildings had to be built of brick or stone.
This stayed in effect until World War II, so Denver was happily filled with hundreds and hundreds of brick and stone buildings and warehouses, just waiting to be redeveloped as breweries, distilleries, James Beard award-winning restaurants, food halls, one-of-a-kind fashion boutiques, and art galleries. The neighborhoods you can walk to from Union Station include:
LoDo (short for Lower Downtown) includes Union Station and is filled with more than 100 old buildings now housing bars, cafes, and restaurants. Rooftops are a specialty here at the View House, LoDo's Bar & Grill and The Tavern.
LoHi (short for Lower Highlands) is reached by three bridges from Union Station, crossing I-25 and the South Platte River. Here you'll find the massive REI sports emporium, the popular outdoor beer garden of the Denver Beer Company and a giant milk can that is home to the local favorite, Little Man Ice Cream.
RiNo (short for River North) is exploding with breweries (at least nine) and food halls. Take a tour of the city's best murals here with Denver Graffiti Tour.
Uptown is one of the new neighborhoods booming with apartments, scooters and bikes, and a slew of new bars and restaurants. Play ping pong at Ace, or have a beer at the Bike Café, a bike shop and coffee shop with beer.
Golden Triangle and Baker. Just to the south of Denver are four of the city's museums and Broadway, a "Brooklyn-like" street that runs for miles with one-of-kind little boutiques, Irish bars, pizza shops, bookstores, fine dining, and everything else. The Punch Bowl is a 20,000 sq. ft. emporium of beer, bowling, and shuffleboard.
Capitol Hill. Colfax Ave. runs behind the State Capitol and is the longest business street in America, stretching 26 miles. Near downtown, you'll find the Fillmore, fast food, tattoo shops, used bookstores, record stores, and a bit of edgy city vibe. Strangely, in the midst of this craziness is a massive cathedral, the first Basilica west of the Mississippi where pope John Paul once gave a mass in 1993.
Food Halls in Denver
The newest trend in Denver has been to create food halls, great centers filled with a wide selection of dining choices.
Of course, Union Station was first. The once nearly abandoned 1909 station has been filled with new restaurants and bars (order a beer through the old ticket window at the Terminal Bar), and is today considered Denver's living room, packed with tables and chairs, electrical outlets, games, and people watching. The whole building is licensed, so grab a beer and get to work.
Nearby across the river is Avanti, a permanent food-truck roundup with eight different restaurants and a wonderful outdoor patio with plush cushions and chairs overlooking the skyline.
Denver Central Market has transformed an old industrial building into a food market with a bakery, butcher, candy maker, pizza, ice cream, and fruit stand.
The Source was an old ironworks factory that now has a Crooked Stave Brewing, distiller, bakery, hotel, shops and one of Denver's great outdoor view bars, the rooftop of The Woods.
Nearby, Zepplin Station is yet another food hall with six ethnic restaurants. Largest of all is the Milk Market, which has taken cars out of an alley and converted it to a pedestrian path behind an old dairy that now houses bars and restaurants under the leadership of Denver master chef Frank Bonanno.
What You Need to Know about Marijuana and Denver
And, of course, Denver was the first city in the world to legalize recreational marijuana and there are currently 466 marijuana dispensaries within city limits.
It's not legal to smoke marijuana in public, but you can eat a marijuana gummy, cookie, soda pop or even marijuana ice cream pretty much wherever you like.
A quick walk around downtown will easily explain why everyone is moving here – and why it's called the Mile High City.
For information (on everything except marijuana): visitdenver.com
Author Bio: Rich Grant is a freelance travel writer in Denver, Colorado and a member of the Society of American Travel Writers and the North American Travel Journalists Association. He is, along with Irene Rawlings, co-author of "100 Things to Do in Denver Before You Die," published by Reedy Press in 2016.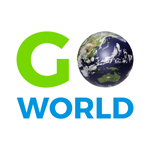 Latest posts by Go World Travel Magazine
(see all)