People are often surprised when they land at Denver International Airport for the first time to see that it's located on high, completely treeless, rolling plains, miles from the snow-capped peaks in the distance. It looks like Kansas. Even the skyscrapers of Denver, Colorado are barely visible on the horizon, 24 miles west.
But even more surprising is when newcomers leave the airport, hop on a modern, German-made train and emerge 35 minutes later in what seems to be a completely different place:  Union Station.
Travel Guide to Denver, Colorado
Here, in the center of what a recent study said is the second most walkable city in America, is a lively, pedestrian-oriented, bustling city filled with 100-year-old buildings and green trees.
In 1858, there was literally nothing where Denver is today. The terrain looked just like the airport, empty and treeless. But when one of the largest gold strikes in history was discovered nearby, Denver exploded.
In two years, 100,000 men and women walked here from St. Louis — 851 miles. And they brought with them the desire to make Denver look exactly like it did back home. So they planted shade trees and bluegrass lawns, laid out parks, created lakes and canals, and transformed the desert into a green oasis.
Why 1,000 People a Week Are Moving to the Mile High City
Today, 133,400 workers and 80,000 residents fill downtown Denver every day. The center of downtown is a mile-long, tree-covered pedestrian mall lined with 46 outdoor cafes.
Within easy walking distance are 10,000 hotel rooms, five art museums, the second-largest performing arts center in the nation, three major pro sports stadiums, and more than 100 bars and breweries, including bars on rooftops, or bars sporting volleyball courts and live music.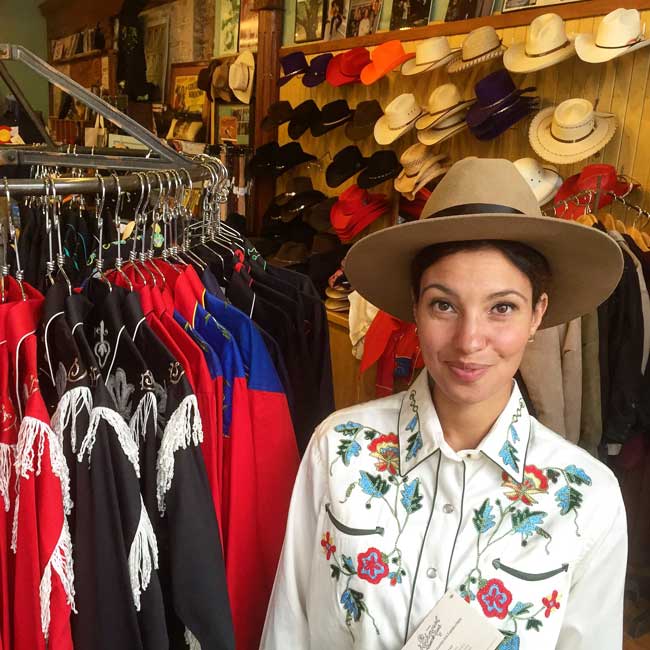 Active and Hip
Denver is hip, active, young, outdoorsy and fun, filled with people on bikes, electric scooters, and skateboards, … and a surprise, even to people who were here just five years ago.
And downtown Denver is just getting started.  Denver is currently experiencing one of the largest boom periods in the city's history and is currently ranked 3rd fastest growing city in the U.S. (and fourth for the total number of cranes popping up along the skyline).
Some $5.7 billion of projects have poured into downtown since 2014, including 4.4 million square feet of new office space, 3,569 new hotel rooms, and 9,919 new apartments. In the last eight years, metro Denver has grown on average by about 1,000 people a week.
300 Sunny Days a Year
One of the reasons behind all this growth is Denver's cool, dry, year-round climate with a much-debated 300 days of annual sunshine. Studies show the sun really does shine for at least one hour, 300 days a year. Does one hour of sun constitute a sunny day? Who cares? This is Denver. Relax and have a beer at one of the city's 67 breweries.
Bottom line: there's a lot of sun, and mixed with it, a very low humidity. The climate energizes people and makes them want to be outdoors. You don't sweat exercising in Denver, even when it's 90 degrees.
Kayaking and Biking in Denver
You can kayak or raft through the heart of downtown on the South Platte River, or jump on one of the thousands of bike shares, electric scooters, or electric bikes and zoom down city streets.
The South Platte River bike trail stretches more than 40 miles, or try the Cherry Creek Bike Path, picked by USA Today as one of the top 10 urban bike trails in America.  Metro Denver boasts more than 850 miles of paved, off-street, bike trails.
Here are some of the surprising experiences downtown Denver offers, within minutes of arriving at Union Station on the train from DIA.
World-Class Dining in Denver

Between them, chefs Alex Seidel and Jen Jasinski operate eight restaurants in Denver.  Alex was the 2018 James Beard Best Chef of the Southwest, and Jen won the award in 2013.
It's no wonder Top Chef filmed their 2018 season in Denver and Colorado.  Just the revitalized Union Station and the nearby old buildings of Larimer Square hold more than a dozen restaurants with another two dozen in the surrounding blocks.
Celebrity chef Frank Bonanno operates ten restaurants in Denver (when he's not hosting his own show on PBS, "Chef Driven,") and it's difficult to keep count of how many eateries local chef legend Troy Guard has. Of course, Denver still has steak houses, but it's also become a gourmet capital where 265 restaurants opened in 2018 alone.
Ethnic Foods in Denver

Denver is home to nearly 600 licensed food trucks. You'll find them parked throughout downtown at breweries or in weekly food-truck roundups, such as the one at lunch in Civic Center Park held Tues.-Thurs. with some 26 food trucks participating each day. It's hard to imagine an international cuisine that doesn't have its own food truck, from Argentina to Maine lobster, from Ethiopia to Poland.
In free and wide open Denver, its relatively easy and inexpensive to open restaurants, breweries and food trucks, which is why the city is bursting with them.
Continued on next page