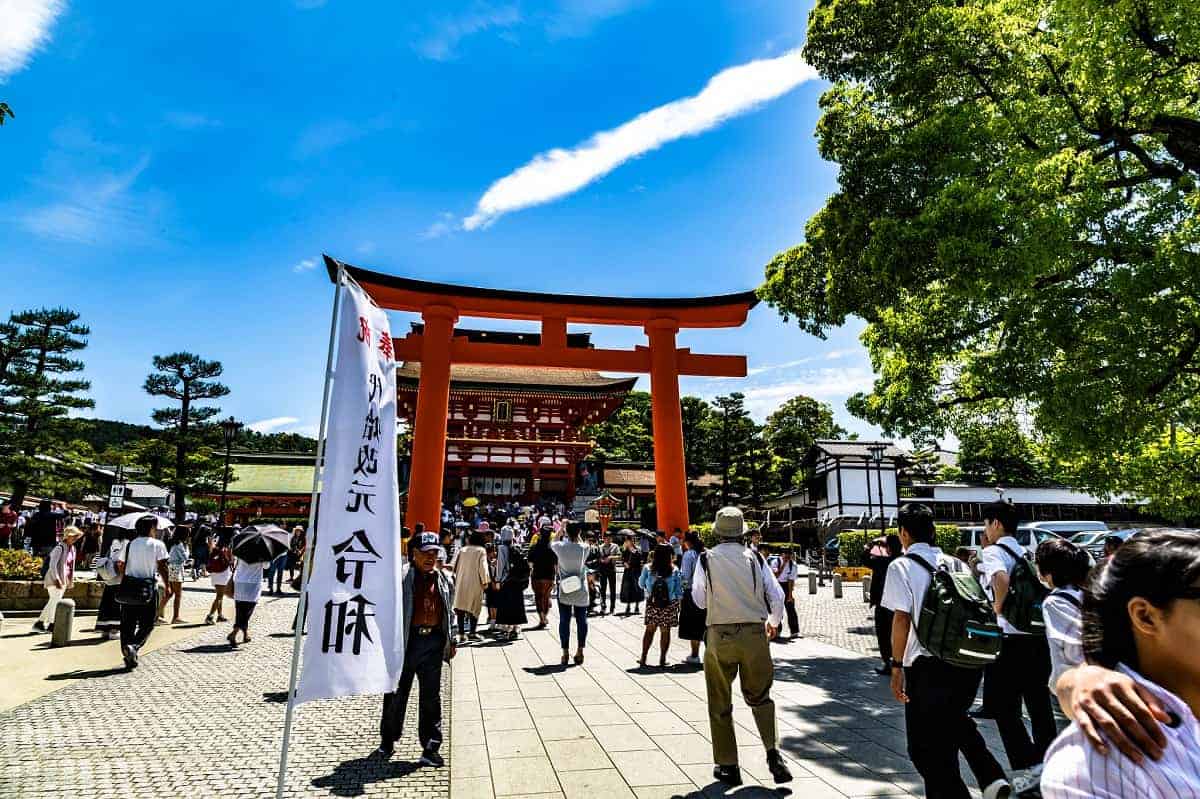 Japan has a long list of sights to experience. Here's another one to add to the do-not-miss list: Fushimi Inari Taisha, Kyoto's most important shrine. The shrine has more than 1,000 torii gates painted vermillion red, which line the road up the slope of Mount Inari.
Vermillion red was a sacred color because it could counteract an evil power, according to ancient Japanese folklore. These vermillion red buildings and gates look mysterious and establish an aura of solemnness.
The World Heritage Site, Fushimi Inari Taisha Shrine encompasses about 8,700 hectares (almost 22,000 acres) and includes the 233 meters high (764 feet) Mount Inari. The mountain itself is an object of worship locally.
The popular Fushimi Inari Taisha Shrine finished first in the Top 30 attractions in Japan by International Travelers in 2018.
In the year A.D. 710, the national capital where the Chrysanthemum Throne resides was transferred to the now Nara Prefecture next to Kyoto. The next year, 711, was the first year of Fushimi Inari Taisha Shrine, it is said.
In the 1,300-year history, it has served as the highest position in the hierarchy of Japanese gods by the emperor of the time in 942; separated its worship to about 30,000 affiliated shrines, and became the main branch of the grouping.
Watch this exciting video on Exploring Fushimi Inari Shrine In Kyoto
81,154 Shrines Exist in Japan
Japan has numerous shrines, distinct from temples dedicated to the Buddha, which enshrine the deities of the Shinto religion. The Agency for Cultural Affairs of Japan says that 81,154 shrines exist in the country, and 30,000 of them lie in the group of Fushimi Inari Taisha Shrine.
To receive the benefits of the head shrine, such as having a prosperous business, a good harvest, good luck in sporting events, wellness for your family, safe driving and more, believers regardless of their social rank offer prayers and devote gateways as signs of religious devotion.
These are called torii in Japanese, and it sounds similar to another Japanese word, touri or touru, meaning realizing one's dream.
This auspicious sound became a springboard for starting the devotion of torii gateways to the shrine in the Edo period (1603-1868). More than 10,000 gates, as a consequence, now line along the front and rear approaches in the vast precinct.
You Can Devote a New Gate as Your Prayer with US $12,000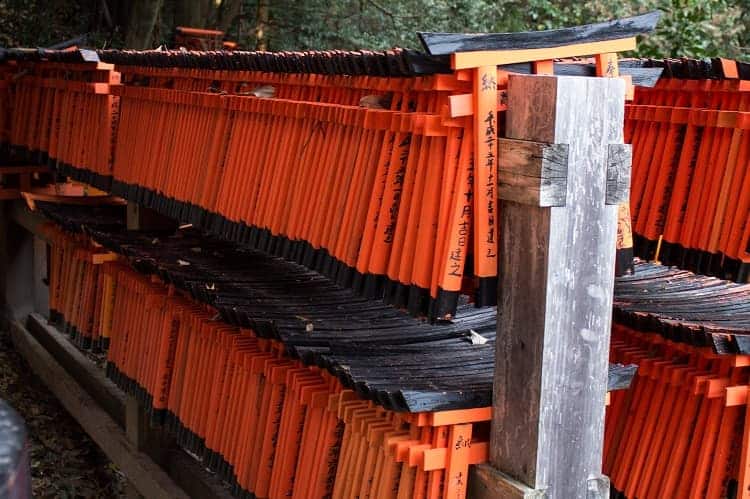 Surprisingly travelers can also devote a new gate as their prayer; the tallest torii gate costs about US $12,000. If your travel budget is slightly lower, you can purchase a US $5-10 charm as a souvenir. You can also offer a gate-shaped wooden votive tablet that you can write a note on; its price is about US $7.
If You Go
When paying a visit to Fushimi Inari Taisha Shrine, there are a couple of things to note.
Look up the address of the shrine before your visit. Most of the popular tourist spots in Kyoto, such as Kinkaku-ji Temple and Sanjusangendo Temple are scattered about the north side of JR Kyoto Station.
Travelers ordinarily take a leisurely walk or a bus ride north of the terminal station, and walking back toward the station is required when you visit Fushimi Inari Shrine. A 5-minute ride of JR Nara Line from Kyoto Station to Inari Station or of Keihan Honsen Line to Fushimiinari Station takes you to within walking distance of the shrine.
Fushimi Inari Taisha is open to the public at all hours, 365 days a year. Going for a stroll in and out of the shrine takes about two hours. In addition, entrance to the shrine is free unlike other famous temples and shrines in Kyoto.
The shrine town is developing, and walking paths with vermillion red gates on a slope of Inari-yama Mountain bring a feast for your eyes and a good workout for your legs. So as to not miss out, careful thought and planning will help you see this great site.
Author Bio: Masayoshi Sakamoto(坂本正敬)is a Japanese writer and translator based in Toyama, Japan. He writes news and columns for a number of publications and web magazines. He's also preparing to become editor in chief of a new local magazine, HokuRoku.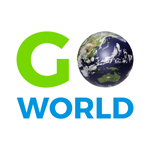 Latest posts by Go World Travel Magazine
(see all)