Go World Travel is reader-supported and may earn a commission from purchases made through links in this piece.
Travel in Ireland, the greenest country in Europe, will enchant you with natural beauty, mountains, cliffs and a dramatic coast that is lapped by the Atlantic Ocean. Get ready to see the most beautiful castles and learn how to make top-quality beer and whiskey.
Welcome to the Land of the Celts.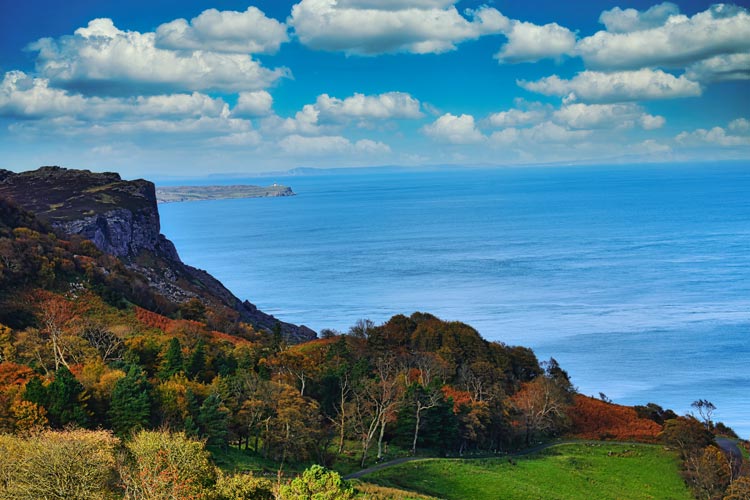 1. Explore Dublin's Museums
Did you know that as many as 10 million Irish people live outside of Ireland? See interesting stories about Irish emigrants at the Irish Emigration Museum. If you are a whiskey lover, you will love the Irish Whiskey Museum, where you can learn about the history and the production of whiskey.
You can also see exciting exhibitions at the Little Museum of Dublin, the National Museum of Ireland and the National Gallery of Ireland. They are all located near the beautiful St. Stephen's Green.
Ireland has four distinguished writers who have won the Nobel Prize for literature. That's why the Dublin Writers Museum is worth visiting to find out more about Shaw, Beckett, Wilde, Joyce and other great writers.
Dublin Zoo will please your kids for sure. If you are coming to Dublin with your family, you can also visit Dublinia, a history museum where you can learn more about the Viking and Medieval history of Dublin. About 125,000 people visit this museum annually.
Enjoy this Dublin Whiskey Blending Experience.
📍Tip
Visit as many attractions as possible in Dublin and save money at the same time is possible! Buy this Dublin All-Inclusive Pass, choose between a single- or multi-day ticket digital pass and get ready to visit brew houses, museums, castles, cathedrals and even explore the city at your leisure on a hop-on hop-off bus sightseeing tour. There are free entry to more than 35 attractions around town!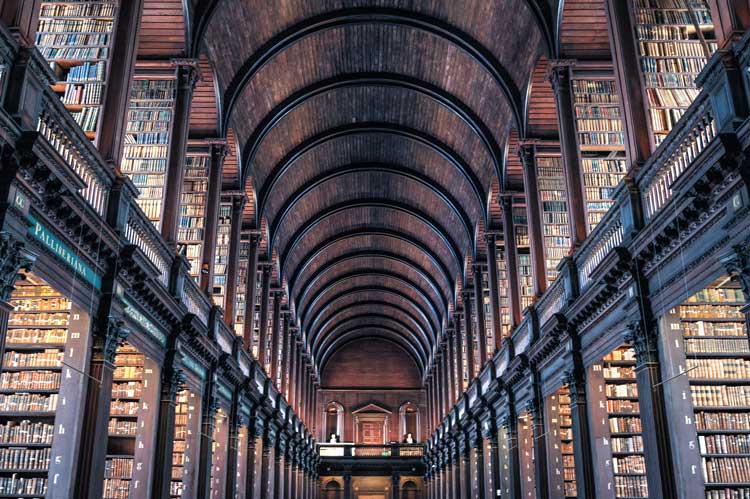 2. Visit the Greatest Sights of Dublin
Trinity College is the oldest Irish university and is one of the most elite universities in Europe. There are thousands of printed works in the university's library, among which is the most notable Book of Kells.
St. Patrick's Cathedral is another famous tourist attraction in Dublin. It's the tallest cathedral in Ireland, and it also has the adjacent Marsh's Library and a beautiful park where you can walk through and relax.
Dublin's largest park is Phoenix Park, which is twice as big as New York's Central Park. There is no entrance fee.
Take advantage of your time in Dublin to visit Croke Park Stadium, which hosts major sporting events and concerts. This is one of the largest European stadiums, with a capacity of more than 80,000 people.
Gaelic football and hurling games are played here, and it is known for the 1972 boxing match of Muhammad Ali against Alvin Lewis. Within the stadium, you can also visit the GAA Museum and take a Croke Park skyline tour of the rooftop walk.
Enjoy this Self-Guided Cathedral Admission.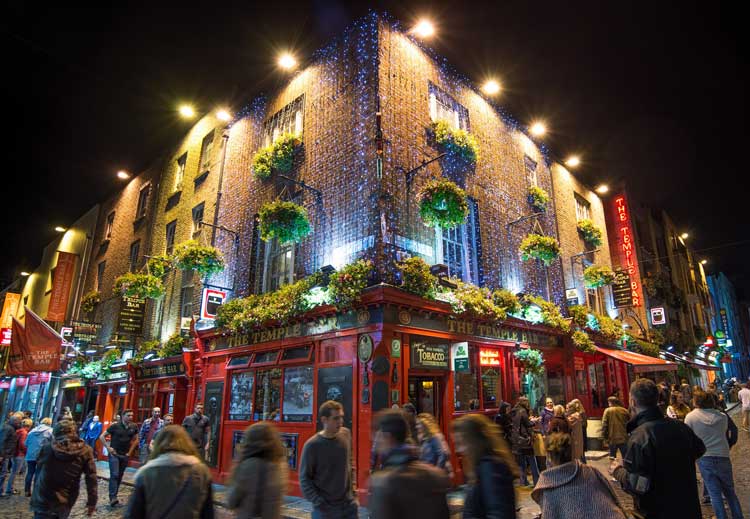 3. Enjoy Nightlife and Shopping in the Capital
Dublin is a city of young people, so the nightlife in Dublin is great. Every Dublin travel guide will recommend that you visit the Temple Bar, a cult place for a night out. The best pubs and nightclubs in Dublin are located in Leeson, Harcourt and Wexford Street.
Shopping lovers will be drawn to Grafton Street, Moore Street and Henry Street. These are the most popular places for shopping in Dublin, with many stores and boutiques. If you want to buy interesting antique items, the best place is Francis Street.
Enjoy this 2-Hour Premium Whiskey Food Tasting Experience.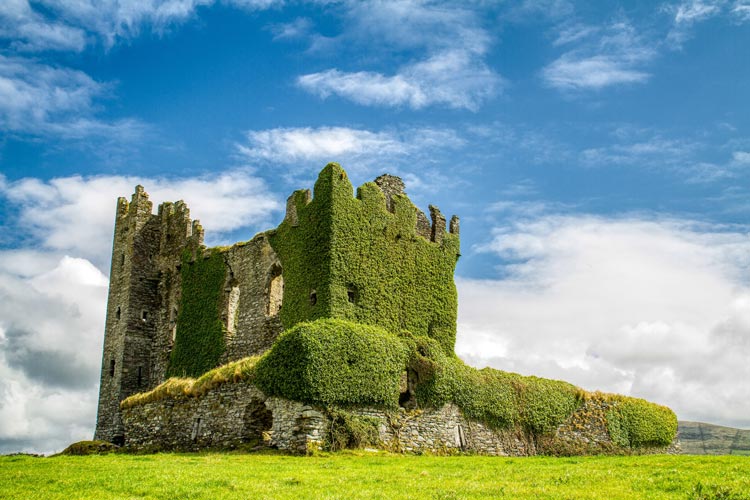 4. Visit the Most Famous Irish Castles
Dublin Castle is one of the most famous buildings in the history of Ireland. It was built as a medieval fortress, and for centuries it was the seat of English and British rulers.
After the great fire, it was converted into a palace, which now has more than 200,000 visitors a year. This castle is located in Dublin City Center, close to River Liffey.
Halfway from Dublin to the city of Cork, in County Tipperary, there is one of the most-visited tourist attractions in Ireland. The Rock of Cashel is an important archeological site, with medieval buildings.
A tour of this place is completed with a Romanesque chapel and a Gothic cathedral from the 12th and 13th centuries, as well as an audio-visual show.
Take this Blarney Castle and Cork Full-Day Tour.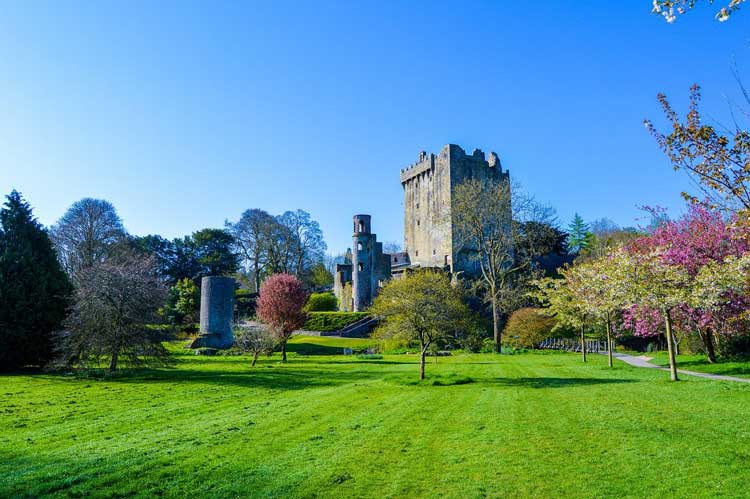 Blarney Castle, located in the south, near Cork, is one of the biggest tourist attractions in Ireland. It was built 600 years ago and is known for a fascinating centuries-old tradition – kissing the Blarney stone.
It is believed that if you kiss the stone, you will be eloquent and never run out of words. To kiss this stone, you need to climb to the top of the tower and take an upside-down position. It may seem silly, but this legend attracts millions of tourists every year.
The Irish can also boast one of the most beautiful castles in the world. Kilkenny Castle was built in the 12th century and is one of the most important medieval buildings in Ireland. Inside the castle, you can admire art collections, and after that, you can relax in a beautiful garden around the castle.
Read More: Travel in Ireland's West Cork Islands
5. Discover the Most Beautiful Natural Attractions of Ireland
Skellig Michael Island, together with its twin Little Skellig, is a great attraction for tourists. While Litlle Skellig is inaccessible, Skellig Michael even had residents – monks who built a monastery with several stone houses in the 6th century.
These buildings have been preserved to this day. They can be reached via steep stone steps. Due to its great historical significance, Skellig Michael has been declared a UNESCO World Heritage Site.
Carrauntoohil is the highest mountain in Ireland, and it is also located in County Kerry. If you love hiking, this is an excellent place to go. You can climb up to 1,038 meters (3,405 feet) above sea level, as more than 100,000 people each year do here.
You can also visit this mountain as part of a walking tour that includes the entire mountain range of MacGillycuddy's Reeks.
Take this 9-Hour Guided Ring of Kerry and Killarney Tour.
Killarney National Park is another place worth visiting in County Kerry. The Ring of Kerry is a gift for driving enthusiasts. Within the 180-kilometer (111-mile) circular tour of the Iveragh Peninsula, you can see stunning scenery and heritage attractions. The Ring of Kerry is part of the Wild Atlantic Way, a spectacular 2,500-kilometer (1,553-mile) route.
Wicklow Mountains National Park is just 30 kilometers (18 miles) from Dublin. It is an excellent place for a day trip from Dublin. You can set aside a few days to visit this place if you have time. There are enough recreational facilities and beautiful places worth visiting.
Although the highest peak is only 925 meters (3,034 feet) above sea level, you will find enough trails that you can walk for hours and even days. You'll see twin lakes of Lough Bray, Powerscourt waterfall and the remains of an old mine in the Glendalough Valley.
If you love hiking, you can also find miles of excellent trails on Croagh Patrick Mountain, in County Mayo.
6. Explore the Natural Beauty of the Dingle Peninsula and the Aran Islands
National Geographic magazine described the Dingle Peninsula as one of the most beautiful places on the planet. Lush greenery and beautiful landscapes will leave you breathless. You will enjoy views of the mountains, green fields and sandy beaches.
You can spend a few days in these areas hiking, kayaking, sailing, cycling and horse riding. If you don't have much time, you can take a ride along the coast and admire the view.
Have you had the opportunity to stand on a high cliff and enjoy looking at the Atlantic Ocean? You can do that on the fantastic Aran Islands.
This group of islands consists of Inis Oirr, the smallest island and the closest to the mainland, then Inis Meain with beautiful green fields and Inis Mor, the largest Aran island. They are located off the west coast of Ireland, off Galway Bay.
Take this Cliffs of Moher Day Tour from Dublin.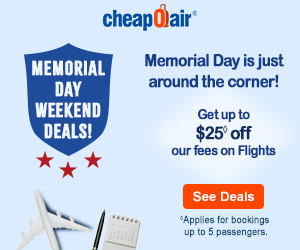 7. Amazing Irish Cliffs Will Leave You Speechless
If the Cliffs of Moher sounds familiar, you may have seen these rocky sea cliffs in a Harry Potter movie. They belong to the UNESCO Global Geopark. Cliffs of Moher is in County Clare at the southwestern edge of the Burren region.
These cliffs are 14 kilometers (8.6 miles) long and reach 214 meters (702 feet) in height. Every year, as many as 1.5 million people visit this place, from which the Aran Islands can be seen. There is also a visitor center, and you can find out more about that natural beauty through an interactive presentation.
Slieve League is another exciting place that nature lovers should visit in Ireland. It is a mountain in County Donegal, on the Atlantic coast, with cliffs higher even than the Cliffs of Moher. For the best experience, we recommend the Bunglass lookout.
Ways to Tour the Cliffs of Moher
8. Distilleries Are a Part of the Heritage in Ireland
If you are interested in how to make top-quality whiskey, or you just want to learn more about this alcoholic beverage, the Old Bushmills Distillery is the place for you.
Ireland is also a country of pubs and excellent beer. Don't miss the chance to visit the oldest pub in Ireland – Sean's pub, located in Athlone.
Guinness Storehouse in Dublin is visited by a million people per year, so it is one of Ireland's biggest tourist attractions. Besides learning more about the history of beer, you can spice up your visit with a tour of Guinness beer.
Enjoy this Giant's Causeway Tour and Whiskey Tasting.
9. Peek into Abandoned Prisons
A visit to Ireland is not complete without a visit to the old prisons where numerous movies have been filmed. Kilmainham Gaol was once a prison for criminals and Irish politicians, and today it is a museum.
Spike Island, where Fort Mitchell is located, is also becoming more and more popular. This fort once served as a prison. Nearly 100,000 people every year visit this place in the south of Ireland.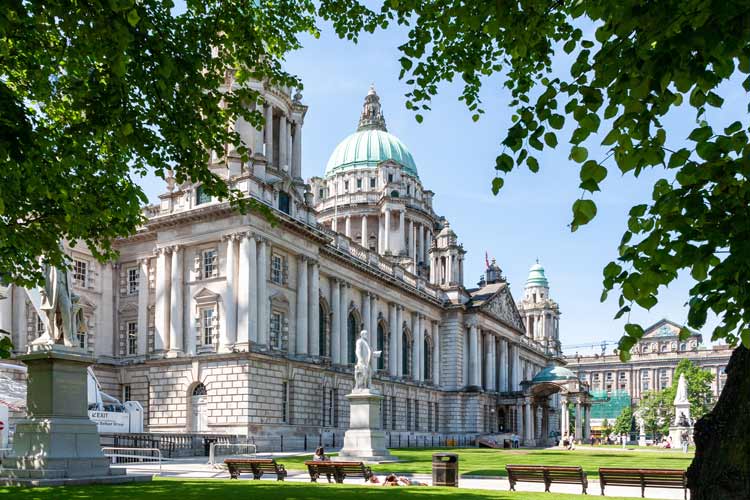 10. Day Trip to Northern Ireland
Newgrange is located just 45 minutes by car from Dublin, on the way to Northern Ireland, which is part of Great Britain. It is a prehistoric monument in County Meath, founded in the Neolithic era, meaning it is older than Stonehenge.
Belfast is a two-hour drive from Dublin. The capital of Northern Ireland is ideal for a day trip from Dublin because you can visit several interesting places just in one day. The most popular spots include the Titanic Belfast Museum, the Ulster Museum, the Belfast Castle and the Botanic Gardens.
If you continue to the northern end of the island, after an hour's drive from Belfast, you will see two fascinating locations visited by half a million people a year.
Carrick-a-Rede is a suspension pedestrian bridge, in a beautiful place. It is 30 meters (98.4 feet) high and 20 meters (65.6 feet) long, and it is an extraordinary experience to cross.
Giants Causeway is yet another fantastic place created by a volcanic eruption about 50 million years ago. As the lava cooled, it contracted and fractured, making up to 12 meters (39.3 feet) high lava pillars. It has been declared a UNESCO World Heritage Site.
Enjoy this Celts and Castles Tour.
Book This Trip
Ready to plan a delight-filled adventure in Ireland? Start preparing with insider tips on the best shops, hotel or VRBO accommodations, local restaurant favorites and more through TripAdvisor and Travelocity.
Have even more fun by planning some unique Ireland activities, expert-led tours and skip-the-line tickets to major attractions through GetYourGuide. Find more information and book your dates in advance here.
For exclusive flight discounts and car rental reservations, check out CheapOair.
Author Bio: Based in Serbia in Europe, Marija Stojanovic Petkovski worked as a journalist but realized writing about the most beautiful places in the world is something that inspires her. She is sure that a pint of good craft beer perfectly accompanies a tasty homemade lasagna. In her spare time, she enjoys playing with her children and spending time outdoors with her family.