Go World Travel is reader-supported and may earn a commission from purchases made through links in this piece.
Did you know that Europe offers some of the most beautiful summer destinations for travelers? Forget about the rain and those long, cold winter days. Because from June to September, this continent is bustling with tourists ready to explore its natural wonders.
With this in mind, now is the perfect time to plan your next vacation! So, if you're looking for a trip filled with history and stunning views or simply want to explore a country you've never been to before – read on for our list of 5 tours in Europe you must take this summer!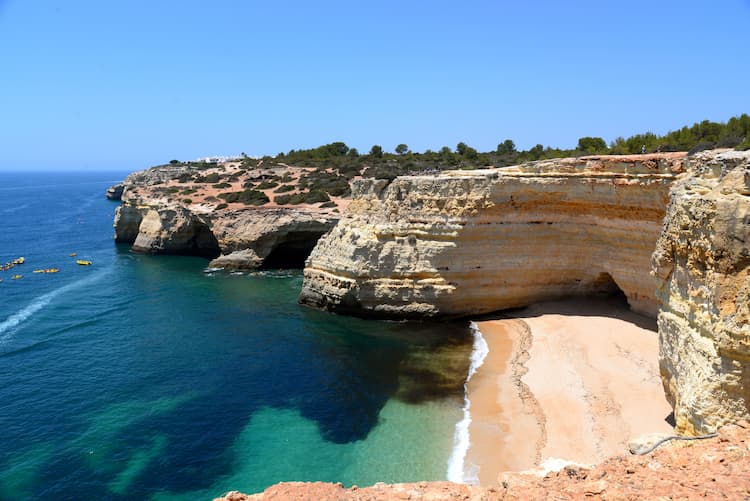 From Lagos: Kayaking and Boat Cave Explorer Tour
Kayak and boat tours are the perfect way to experience the beautiful landscapes of Ponta da Piedade. The shallow waters offer a unique opportunity to explore the ancient rock formations, secluded beaches and sea caves of this area.
At sunset, you can relax on the beach or in one of the many cafes. You will have plenty of time to relax and take it all in before you return.
In addition to kayaking, there are several other water-based activities that you can do in Ponta da Piedade.
Book this tour here.
Best Tips & Tools to Plan Your Trip
Hamburg: 1.5-Hour Harbor and Speicherstadt Day Cruise
Hamburg is consistently ranked as one of the top tourist cities in Germany. Its harbor, Speicherstadt, is a UNESCO World Heritage Site and its collection of old warehouses is a beautiful place to stroll. The city's culture scene is both dynamic and diverse, with museums, theaters, and concert halls all worth exploring.
Alongside the famous harbor is the Elbphilharmonie concert hall. This concert hall is worth a visit for its unique architectural features.
Book this tour here.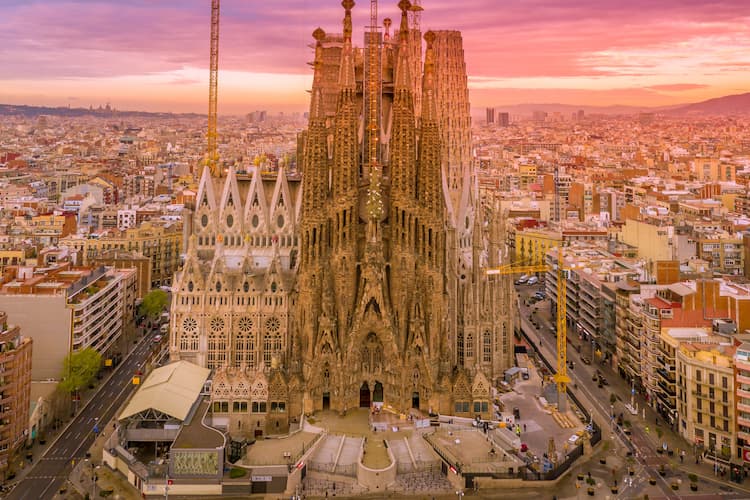 Barcelona: Sagrada Familia Fast-Track Access Ticket
The Sagrada Familia is a towering masterpiece in the heart of Barcelona, designed by architect Antoni Gaudí. Construction began in 1882. Since then, the complex has gone through several revisions and expansions. Today, visitors can see many areas within the building.
In addition to seeing all that this iconic building has to offer, consider investing in an audio guide for your visit. These guides provide detailed commentary about what you're seeing so that you can better understand why it was built and who it was built for. They also give insights into Gaudi's life and his architectural style.
Book this tour here.
Paris: Louvre Museum Timed-Entrance Ticket
If you only have a limited amount of time in Paris, you'll want to make the most of it and see as much of the city as possible. With that in mind, you'll want to visit the world-famous Louvre Museum.
This is one of the largest museums in the world and houses over 35,000 works of art, including paintings, sculptures and more.
In addition to seeing all sorts of famous works of art, you'll also learn a lot about culture and history while being surrounded by beautiful artwork and architecture.
Book this tour here.
Edinburgh: Loch Ness, Glencoe & the Scottish Highlands Tour
Scotland is a beautiful country with many attractions. You can explore the Highlands, sandy beaches, castles and cathedrals. But, if you want to see the best of Scotland, you need to get out of the city. You can do day trips from Edinburgh or Glasgow and experience the Highland countryside and Loch Ness.
One of the most popular day trips in Scotland is to visit the Loch Ness area. You can take a tour boat on Loch Ness and see if you see the Loch Ness Monster yourself.
Book this tour here.
Inspire your next adventure with our articles below:
Author Bio: Sandy Page is a life-long adventurer. In her free time, she reads and consumes copious amounts of hot beverages.