Not far from London, these iconic English destinations offer small town charm, rich history and look at some of England's top writers and poets.
From off-season discounts to cash back on travel purchases, here are seven simple ways to make the most of your vacation budget.
An African safari is once in a lifetime experience, but choosing the right safari company is important. Here's why Kagera Safaris is a good option.
From wide open plains to snow-covered peaks, Colorado is a outdoor adventure lover's paradise. Here's an insider's look at the best things to do in Colorado.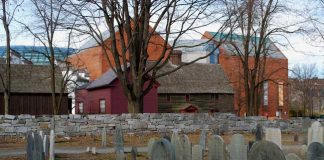 The town that once executed 20 of its own during the Salem Witch Trials has moved on from its past to embrace those from all walks of life. In the meantime, it has a little fun with Halloween during its month-long Haunted Happenings in Salem
On the 400th anniversary of the first slaves arriving in America, U.S. historic sites are boldly going back to where we have never gone before to find the truth about slavery.
Blachford Lake Lodge in Canada's rarely-visited Northwest Territories is both luxurious and eco-sustainable. After snowshoeing during the day, stare at the Aurora Borealis at night.