Go World Travel is reader-supported and may earn a commission from purchases made through links in this piece.
Rome is one of the world's top destinations, and there's a lot to see. If you're not sure where to start as you plan your trip, here's a list of the top 10 things to see and do while visiting Rome including the Colosseum, Trevi Fountain, Vatican Museums and the best food and walking tours.
There's a good reason that Rome is called the Eternal City. Visiting the city's iconic sights stays with its visitors no matter how many times they have seen the crumbling ruins of the Colosseum's stadiums, tossed a coin hoping for a wish to be fulfilled at the waters of the Trevi Fountain, or gazed upon Michelangelo's greatest work on the ceiling of the Sistine Chapel.
Rome is home to the most famous landmarks in the world including Vatican City, Sistine Chapel, Trastevere, Trevi Fountain, St. Peter's Basilica, and Vatican Museums.
With so many things to see and do, we've compiled a list of must-see attractions for visitors to Italy.
Top 10 Things to do in Rome: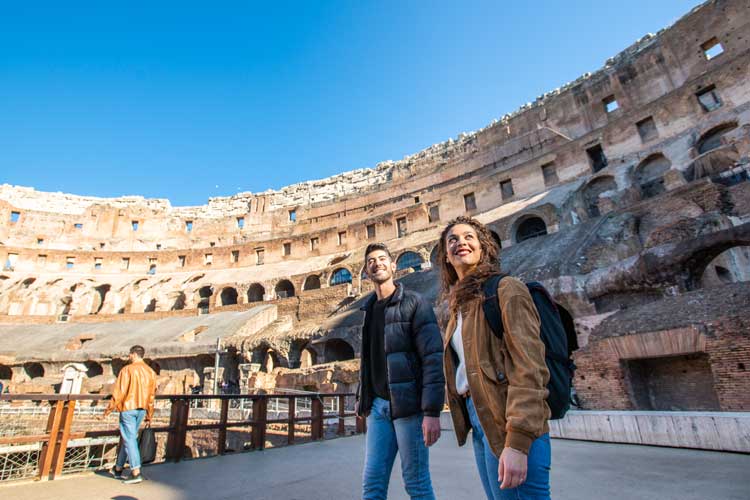 See the Rome Colosseum
Located east of the Roman Forum, Rome's Colosseum dates back to AD 72 and this amphitheater was constructed to hold anywhere from 50,000 to 80,000 spectators for its gladiatorial spectacles, executions and re-enactments.
The Colosseum still stands but has been shaken by time and natural disasters such as earthquakes. Still, it's an impressive building. Book a tour of the Rome Colosseum before you go and skip the line.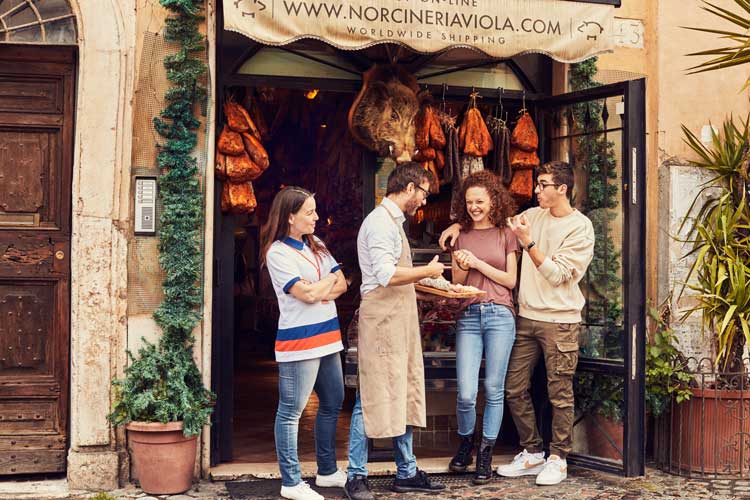 Walking tours are the best way to experience and see Rome but to really get a taste of Rome food tours are the perfect combo of sightseeing and the opportunity to sink your teeth into delicious Italian cuisines or the gelato spot.
Visit Vatican City
In the heart of Rome is Vatican City and one of the more popular and must-see attractions in Italy including St Peter's Basilica, St Peter's Square (Piazza San Pietro), and of course Vatican Museums where you can gaze upon the Sistine Chapel.

Works of Art at the Borghese Gallery
Rome's Borghese Gallery or The Galleria Borghese is known for the most famous works of art in the world created during the Renaissance period.
The Borghese Gallery houses twenty rooms of paintings and sculptures from famous artists including Caravaggio, Raphael, Titian, Bernini, and Canova. Additionally, the Villa Borghese's gardens are not-to-be-missed and usually require a separate ticket or combined ticket price when visiting.
Stroll the Vatican Museums
The Vatican Museums are the public art and sculpture museums in the Vatican City. They display works from the immense collection amassed by the Catholic Church and the papacy throughout the centuries including several of the most renowned Roman sculptures and most important masterpieces of Renaissance art in the world.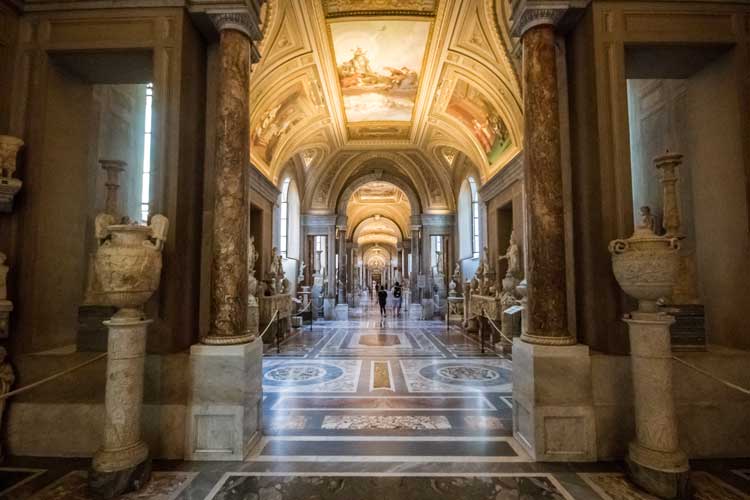 See the Sistine Chapel
No trip to Rome would be complete without laying one's eyes on the magnificence of the Sistine Chapel and Michelangelo's masterpiece painted on the ceiling inside the Vatican as part of the Vatican Museums.
However, the main attraction of the Sistine Chapel continues to draw millions of visitors to its frescoes.
Throughout the Vatican Museum, famous Renaissance paintings that span from floor to ceiling are hard to miss and not to be moved when seen in person.
Visit the Trevi Fountain
Rome is home to many beautiful fountains but Trevi Fountain is not only the largest at 20 meters in width by 26 meters in height but was considered a modern marvel when it was constructed back in 19 B.C.
We take fountains for granted today but during the early days of aqueducts, fountains were relatively new. Trevi Fountain is no exception as an excellent example of Renaissance artwork in moving form.
St. Peter's Basilica
Vatican City looms over the skyline of Rome housing works of arts, treasures and sights worthy of drawing in millions of visitors each year.
One of those sights is St. Peter's Basilica—it's one of those views that are truly beholden to the adjective of breathtaking. St. Peter's Basilica dome inside is just as impressive as its outdoor architecture.
Visit Santa Maria
The church of Santa Maria Maggiore is a Papal and is considered the largest Catholic Marian church in Rome, Italy. A recent renovation to Santa Maria is open to visitors to see its baroque masterpieces and works of art. Additionally, Santa Maria is a lesser-known landmark in Rome and offers a less-crowded experience for visitors.
Trastevere
If you're seeking a vibrant nightlife and some of the best restaurants, clubs or slower-paced pubs, Trastevere is the spot to visit. Trastevere is a district in Rome with two universities including two American universities that have created the bustling energy of Trastevere.
Read More: When is the Best Time to Visit Rome?
Read More: 5 Ideas for a Romantic Weekend in Rome
Author bio: Angie Cavallari is a Lifestyle & Pop Culture Expert and author of Trailer Trash: an '80s Memoir. She has authored thousands of blogs and articles with some of her work featured in Huffington Post, The Reset, Go World Travel, among others. When she is not traveling, she is spending time with her kids and her precocious pug, JJ.