When it comes to planning a romantic honeymoon, there's no such thing as one size fits all. Honeymoons are as unique as each newlywed couple.
All newlyweds have their vision of what a perfect honeymoon is for them. Some choose a romantic honeymoon in the beautiful villages of France or Italy or a fairy-tale getaway in Bora Bora. Others seek fun adventures, such as snorkeling in the Caribbean or biking in Europe.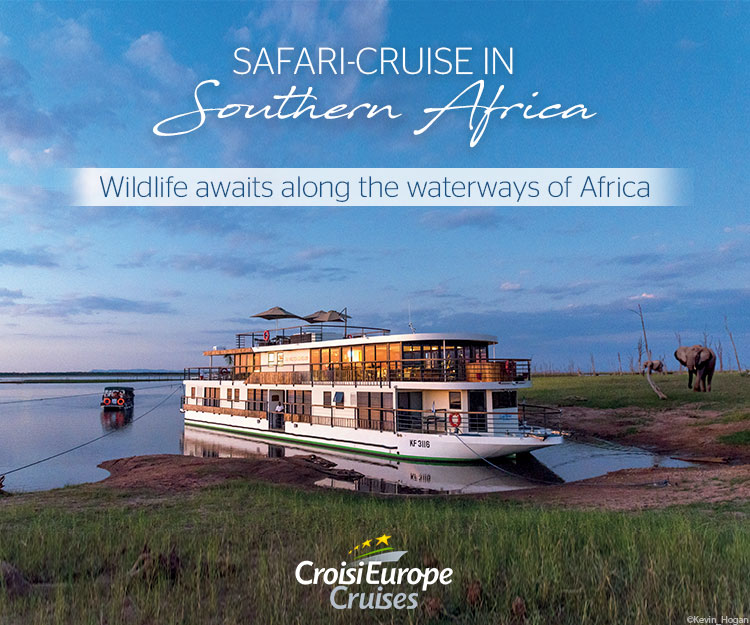 Whether you go on an African safari, stay in an over-water villa in the Maldives, or explore the glaciers of Iceland, the best honeymoon destinations allow you to spend time together and create unforgettable memories that will last a lifetime.
Read on for our guide to the top honeymoon destinations.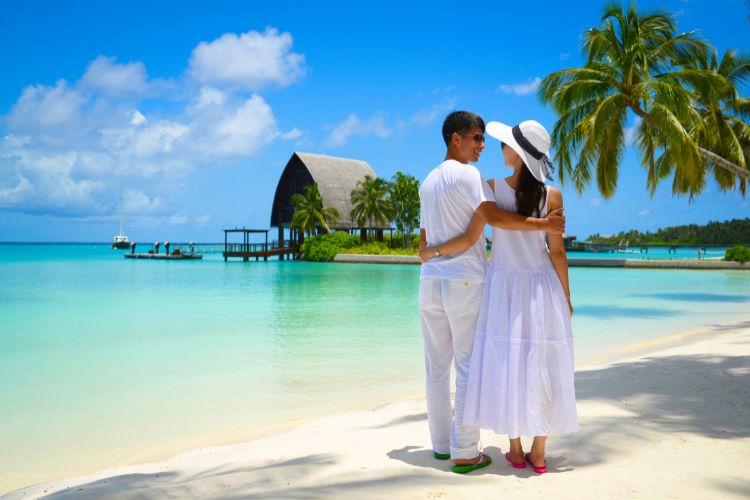 Stretch Your Honeymoon Budget
If you're looking to stretch your honeymoon budget, consider honeymoon travel packages.
Many airlines offer travel packages that include hotel, airfare and some activities. You'll even find honeymoon travel packages at resort sites or even Groupon. You can stretch your honeymoon budget if you know where to book your travel.
So, where will you go on your dream honeymoon? Here are our top picks for the most romantic honeymoon destinations.
Read More: 6 Romantic Destinations for a Honeymoon in the Caribbean
The Best Honeymoon Destinations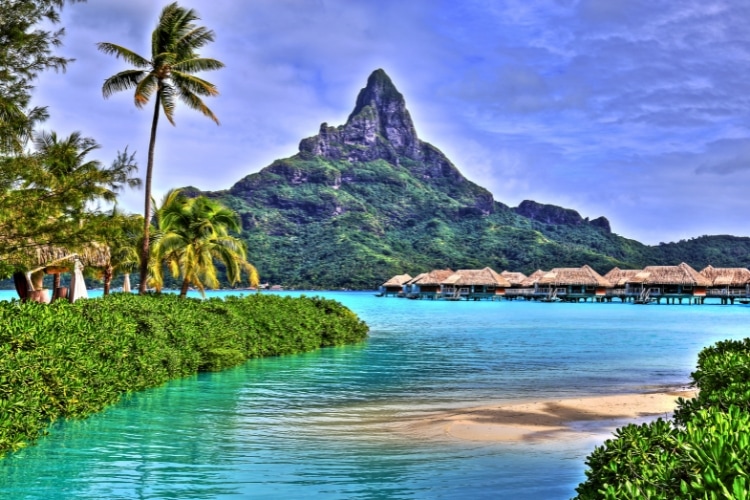 1. Bora Bora, French Polynesia
Though it's far off the beaten path, French Polynesia is well worth the trip. Located in the southern hemisphere in the South Pacific Ocean, this is a destination that is even more beautiful than the postcards.
Bora Bora has some of the best honeymoon resorts in the world, many of which are all-inclusive and right on the water (often over the water in the form of over-water bungalows).
Many hotels in French Polynesia are adults-only, with access to white sand beaches, and incredible exotic natural beauty. This is why this part of the world is our top pick for the best honeymoon destinations in the world.
Four Seasons which is located on a private island in French Polynesia offers world-class spa treatments, private infinity pools, your own villa host who will make sure you have everything you need, and so much more. Experience the ultimate indulgence with rejuvenating couples massages, leisurely strolls along pristine beaches, and tranquil moments of relaxation beneath the swaying palm trees, all shared with your beloved.
Overwater bungalows, quiet beaches and romantic sunsets await visitors to this tropical paradise. Five-star resorts like Le Meridien Bora Bora and St. Regis Bora Bora Resort provide beachside or overwater villas.
You can find some more world-class resorts, hotels and bungalows for your romantic getaway here.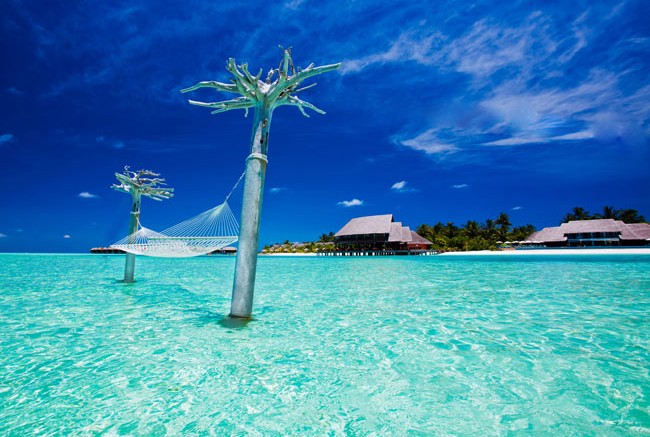 2. The Maldives
The Maldives is like no other place on Earth. This tiny nation consists of 1,100 small islands laid out like a string of pearls in the Indian Ocean. With clear blue seas and gold sandy beaches, it's no wonder that many top luxury resorts can be found here.
There's nothing quite like having your own little romantic island paradise. You can spend the day diving in the crystal blue seas, relaxing on your private villa deck or tanning on the white-sand beaches.
Everything is super inclusive and incredibly romantic, with some of the best sunsets you will ever get to see alongside the love of your life. You get to eat breakfast in bed, then enjoy swimming and snorkeling around coral reefs, and in the evening share a bottle of wine with the best view
Some of our favorite Maldives resorts include Anantara Veli Maldives, Anatara Dhigu Maldives and Four Seasons Maldives At Kuda Huraa – all of which have gorgeous over-water villas.
Read More: Eloping to the Maldives, A Bucket-List Wedding and Honeymoon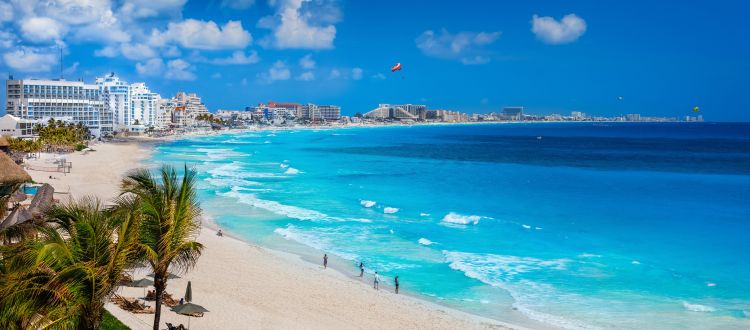 3. Mexico
Mexico is a great place to spend your honeymoon, especially if you are coming from the USA. You can explore the calm but exotic Caribbean coast or remote beaches of the Pacific coast where you can go surfing, kayaking, and whale watching. Mexico has a lot to offer for every type of traveler, from those who are looking for exclusive resorts to those who want to explore historic cities and local cuisine.
One of the top honeymoon places in Mexico is Cancun. Couples seeking a getaway will find Cancun's white sand beaches, Caribbean blue waters, luxurious resorts, ease of accessibility, and plenty of water activities appealing.
Mexico also tends to be a more affordable option for a honeymoon, especially for those coming from the US. Flights are not exorbitant compared to destinations that are less accessible like remote islands. There are plenty of great deals for all-inclusive resorts located right on the beaches with great buffets, drinks, and amenities.
Book your all-inclusive honeymoon stay here.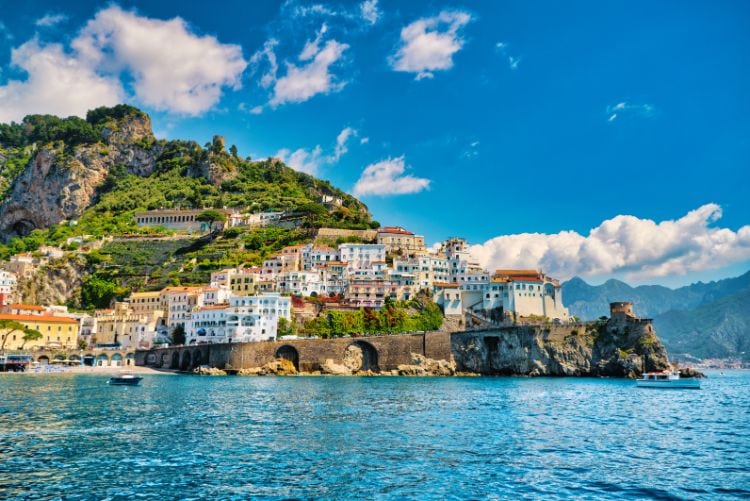 4. Amalfi Coast, Italy
The Amalfi Coast is among the best honeymoon spots in Italy. It is on the bucket list of many couples because of its fantastic landscape, historic sites, amazing gastronomy, and general Italian vibe. You can choose from luxurious hotels, boutique hotels, and villas with amazing views and concierge services.
The Amalfi Coast offers the ideal setting for romance with its renowned cliff tops, lovely villages, the glistening blue Mediterranean seas, and secret coves. Sorrento, Positano, Ravello, and Capri are a few of the must-see locations along the Amalfi Coast.
If you're more adventurous, biking along the Amalfi Coast can offer one of the most incredible experiences. Biking is one of the most enjoyable ways to explore an area and offers a freedom that cars can't provide and a speed that walking can't provide. Biking is a year-round sport in Italy and each season offers a different experience.
To get there, fly to either Rome or Milan, and then take either a train or a car to Naples. The Amalfi Coast can be expensive during peak season from June to September. Shoulder season in May and October offers moderate weather, fewer people and much better prices. Many deals could be found early June or late September as well.
View amazing accommodation options here.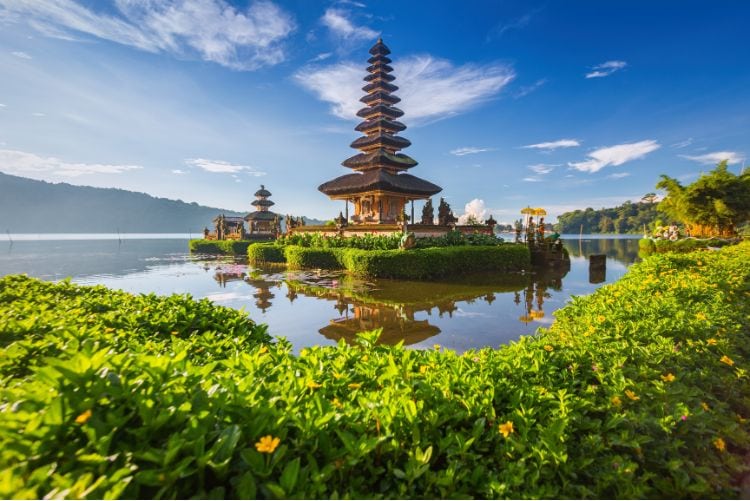 5. Bali, Indonesia
Bali is a hotspot for nightlife and summer vibes. It is a jewel of the Indian Ocean that attracts millions of tourists every year, including honeymooners. Bali is picture-perfect. The beaches are stunning and are regarded as a surfing (and other water sports) enthusiast's heaven. Classes in snorkeling or scuba diving are available all across Bali, even for inexperienced swimmers.
You can stay in all-inclusive resorts or rent a private beachfront villa while on your holiday here. Also, do not stay in only one location. It is best to tour the entire island and see everything it has to offer, from lively Ubud to laid-back Canggu.
6. Iceland
Although Iceland may not be the first place that comes to mind as a typical honeymoon destination, it is extraordinary. It's a magnificent experience for adventurous travelers who prefer hot springs, black-sand beaches, watching the Aurora borealis in the middle of the night, and roaring waterfalls from treeless cliffs.
Iceland has amazing restaurants, hot springs, ice glaciers, snug cabins, gushing waterfalls, lava formations, and amazing photo opportunities. Since there are few public transportation options in Iceland, we advise renting a car with GPS so you can see the whole country.
While you're in Iceland, taking a dip in the stunning blue lagoon is a must. Naturally heated with geothermal activity, it is the perfect natural wellness spa. The experience is enhanced with other spa facilities including saunas, steam rooms, in-water massages, and relaxation areas with jaw-dropping views. The blue lagoon gets its vibrant aqua color from a mix of geothermal seawater and silica-rich minerals (which happen to have natural skin healing benefits as well).
If you want to see the Northern Lights while there, be sure to go between September and April. Although it will be colder, there are plenty of hot springs and cozy fireplaces to warm you up.
One of the best Northern Lights hotels in the world is Hotel Húsafell where you can watch the Northern Lights right from the nearby geothermal hot springs, the hotel's gourmet restaurant, or even right from your bedroom. Book here
To get to Iceland, there are plenty of flight options all over the world, but it tends to be the cheapest to fly out of Europe or America. Icelandair offers many direct flights out of major cities.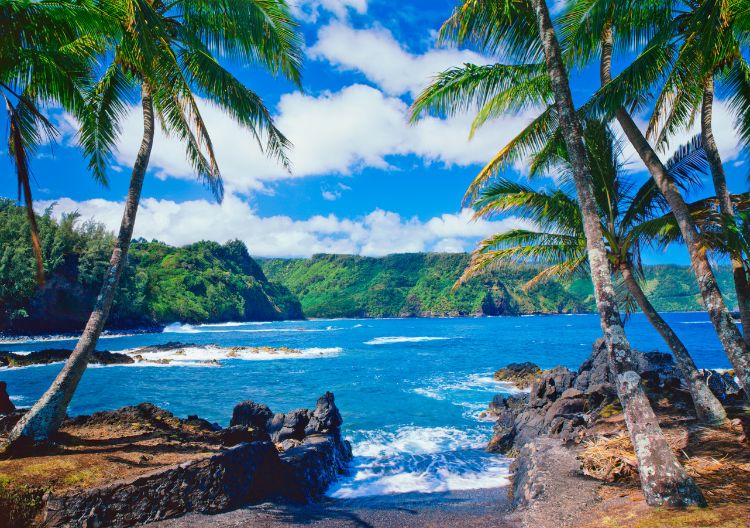 7. Hawaii
Planning a romantic honeymoon in Hawaii? You can spend most of your honeymoon enjoying the Great Outdoors. Savor breakfast on your outdoor lanai, and then hike the Napali Coast.
Spend the afternoon snorkeling at Anini Beach in Kauai or saddle up and explore the Island of Hawaii on horseback. You can even horseback ride to a beautiful array of waterfalls.
Another exciting way to spend your honeymoon in private is to rent a luxury home with VRBO. From villas to beachside condos rent the entire space here to make your stay feel more like home.
Its turquoise waters, beautiful beaches, waterfalls in national parks, whale-watching opportunities, and water sports, are just some of the reasons why newlyweds choose Hawaii as their honeymoon destination.
A national park that can't be missed is Hawai'i Volcanoes National Park. Located on the big island, this surreal alien landscape offers an experience like no other.
Another reason why some honeymooners flock to Hawaii is because of the all-inclusive Disney resort, Aulani. Featuring luxe accommodations, a Disney-themed waterpark, and chance encounters with Disney characters, Aulani is a great choice for Disney-loving couples.
Which Hawaiian island is best for your honeymoon? That depends on what you're looking for. Hawaii is home to 137 islands in total but there are 8 main islands. This includes the Big Island, Maui, Kaho'olawe, Molokai, Lanai, Oahu, Niihau, and Kawaii. Every Hawaiian island has romantic luxury resorts, year-round sunny weather and many possibilities for outdoor activities.
Read Which Hawaiian Island is Best for You?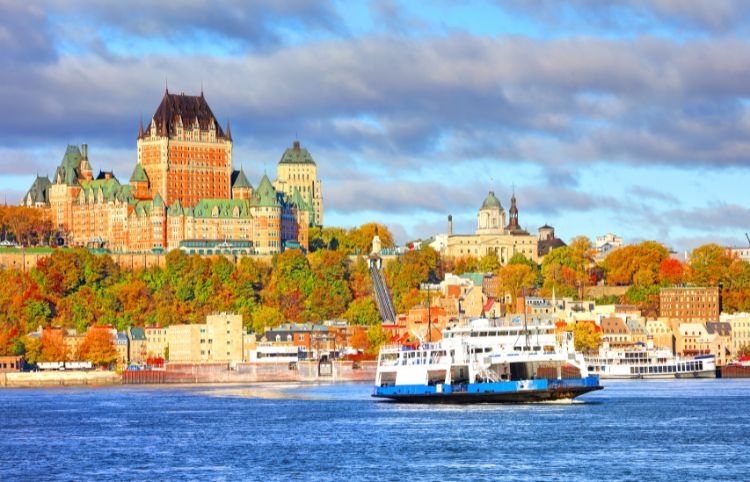 8. Quebec City, Canada
On the bank of the St. Lawrence River in the French-speaking region of Canada, Quebec, Quebec City has the most European feel of any destination in North America. Quebec City dates back to 1628, and its colonial roots can still be seen in the stone buildings and narrow cobblestone streets of its colonial core.
The historic Château Frontenac Hotel is a must-see for romantics (even if you don't stay there, be sure to stop in for tea or dinner), while the Hôtel Québec Inn offers a very nice and quiet place to stay. Quebec City boasts excellent public transportation (busses are free) and is very walkable so it is easy to get around without needing a car.
The countryside of Quebec is also worth a visit if you want to see another side of the region. You'll encounter centuries-old farmhouses, beautiful waterfalls, and more of the winding St. Lawrence River.
If you have a winter honeymoon, the Quebec Winter Carnival is an excellent time to go. Regardless of when you visit, Quebec City is a place you'll want to return to. Maybe on that 10th anniversary?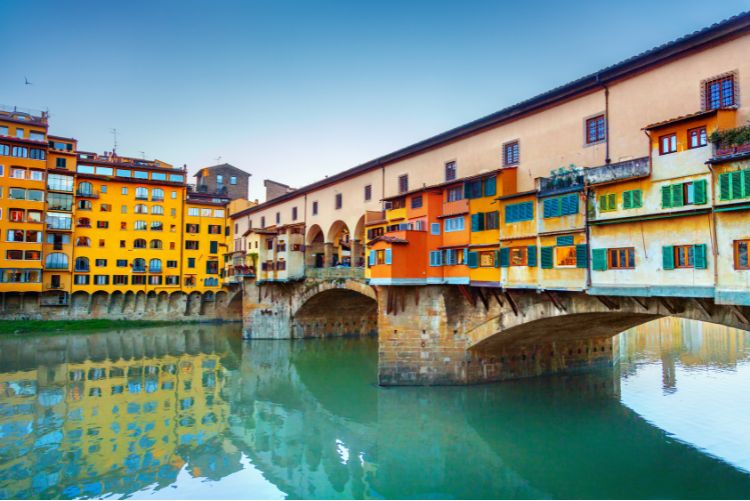 The classic European city of Florence has been charming lovers for centuries. From its cobblestone streets and distinctive architecture to its historic bridges and stately Duomo, Florence is meant to be explored with your sweetheart.
Linger over coffee at a patio café and then see incredible artworks like Michelangelo's David (at the Accademia) or Botticelli's Venus Rising (at the Uffizi). Accommodations range from the incurably romantic Antica Torre di Via Tornabuoni 1 to the budget Soggiorno Battistero near the Duomo.
The iconic Tuscany is a 90-minute train ride away and is the epitome of rustic romance. Visit an Agriturismo, stroll through the many vineyards, and taste some of the best wine in the world to get the full authentic Italian experience. There are many amazing wineries in Tuscany including the famous Antinori Chianti Classico. This winery not only has some of the best wine in the world, but it also has a built-in art museum, guided tours and tastings, and a rooftop restaurant with gorgeous views of the countryside.
Book a romantic Tuscan wine tour here.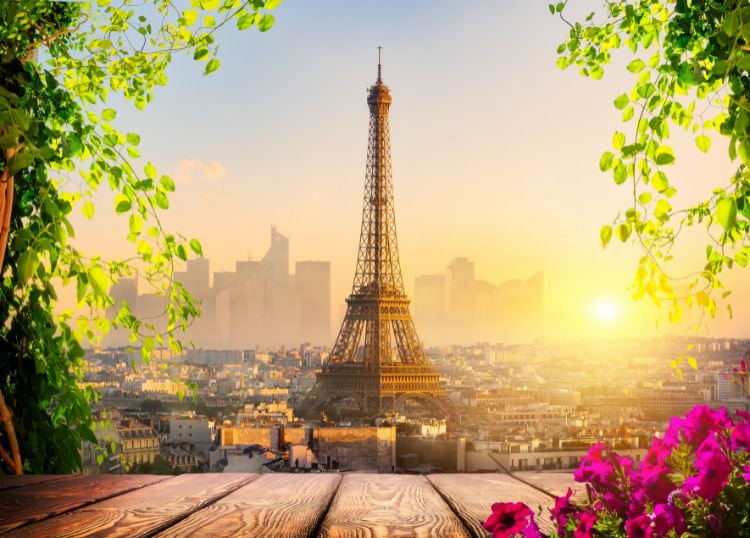 8. Paris, France
Paris is among the most popular honeymoon destinations and is one of the most romantic destinations in general. There's something special about walking along the Seine and through neighborhoods like Le Marais, Montparnasse and the Latin Quarter with your love.
Dining, arts and culture are large parts of any honeymoon in Paris, but you'll find other memorable activities as well, such as touring the underground catacombs of Paris.
Whether you want to stay at a well-known hotel like Hyatt Regency Paris Etoile, which has a view of the Eiffel Tower, or a boutique hotel like Hotel Beauchamps near the Champs Elysées, you'll find just the right accommodations to suit your needs.
The capital city of France, Paris, is world-famous for its romantic streets, cafes, and bistros. It's impossible to imagine Paris without picturing a romantic couple walking along the Seine River with the Eiffel Tower and Notre Dame in the background. Paris is also an excellent city if you want to experience luxury in Europe. It offers Michelin restaurants, high-end stores, and amazing experiences.
Sometimes it is simply enough to spend your day at a cafe watching the wondrous Parisian energy twirl by. Paris has a magical feel, and observing it makes you feel so present in a world that tends to speed by too quickly.
You can go on day trips from Paris and visit Normandy, Versailles, Mont Saint-Michel, or different wineries for wine tasting. You can rent bikes and explore the city or spend hours and hours in different museums which are home to artworks by Leonardo da Vinci, Renoir, Monet, and so many more. Paris is truly a dream come true for couples from around the world.
View amazing day tours, sightseeing and excursions for your honeymoon in Paris here.
9. Santorini, Greece
A top destination for weddings, Santorini, Greece is also popular with honeymooners. The island provides a unique mix of sun and centuries of ancient history, all set against a beautiful backdrop of blue seas and white architecture.
Places like Santorini in Greece are fairytale-like with their cobblestone streets, small restaurants, and extraordinary sunsets. If Greek cuisine and turquoise water are not enough reasons to visit this country for a honeymoon, then maybe beautiful luxury hotels with infinity pools are.
In Greece, you can enjoy clear waters, swimming, sunbathing, and long walks in the evening while lively cities are filled with different souvenir shops, ice cream parlors, and local restaurants. If you want to visit other Greek islands, Crete, Rhodes, Mykonos, and Ios are not far away. Check out some fabulous day tour options here.
Read More: Honeymoon in Corfu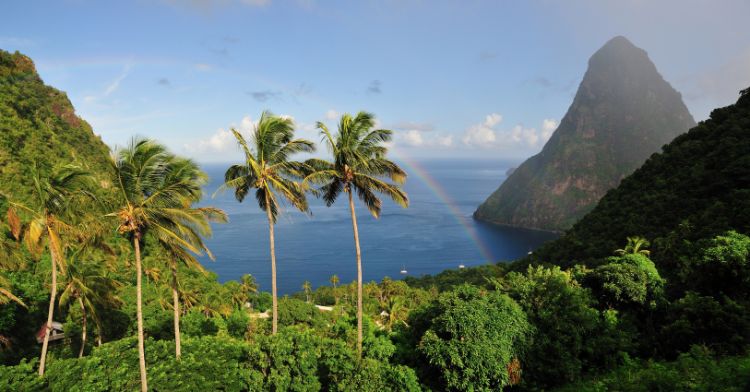 10. St. Lucia, Caribbean
A short flight from Florida and you will arrive at the gorgeous Caribbean island of St. Lucia. If you have ever seen a photograph of this magnificent place you have seen its world-famous mountains called Pitons. Staying in luxury resorts with the best view of this natural phenomenon is a perfect honeymoon idea.
St. Lucia is an excellent location for active travelers too, because it offers not only water sports like scuba diving and snorkeling, but also zip lines, horseback riding, sailing, and so much more. Its beautiful beaches and friendly locals will make your vacation a perfect experience you will remember forever.
Compared to other islands in the Caribbean, St. Lucia is more about in-the-moment experiences and being present. Other places may have a longer list of activities and entertainment, but if you want an intimate, romantic, and most ideally fully present time with your partner, St. Lucia is the destination for you.
You Can't Make the Wrong Choice
There are plenty of gorgeous locations you can choose for your honeymoon. Making the decision is highly dependent on what exactly you're looking to do with your partner.
If you're looking for a beach destination, you can't go wrong with St. Lucia, Santorini, Hawaii, Bali, the Amalfi Coast, Mexico, the Maldives, or Bora Bora.
If you're looking to have a more adventurous and active experience with hiking, biking, or horseback riding, or just exploring a beautiful city with quaint hideaways, Iceland, Florence, Tuscany, Paris, and Quebec City are all wonderful choices.
Tips for Booking the Best Honeymoon Destinations
Be sure to do your research on the best time to go. Sometimes shoulder season is the best choice if you are looking for better deals and fewer crowds
Book early. This will ensure you secure the best accommodations and save the most money.
Buying all-inclusive packages is a great way to both save money and have a stress-free experience.
If you opt to do something more self-guided, book tours early, too.
Other Top Honeymoon Destinations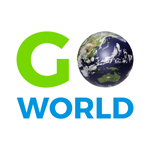 Latest posts by Go World Travel Magazine
(see all)