Travel in Colorado is a rewarding experience. The Centennial State has a love affair with Mother Nature, and it's easy to see why. From wide open plains to crystal rivers and snow-covered peaks, Colorado is an outdoor adventure lover's paradise.
What is the Best Part of Colorado to Visit?
That depends on what you like to do. If you like being outdoors and outdoor activities like biking, whitewater rafting, and exploring hiking trails then head into the high country. You will see some spectacular mountain views. If you like dining out, breweries, concerts and fun festivals, our small towns and cities are well worth exploring, from the hip capital of Denver to Boulder to towns like Telluride, tucked deep in mountain canyons.
And if you want to learn more about our wild west spirit and western past, towns in the high plains of eastern Colorado offer an authentic western experience and lots of fun things to do.
Planning a last-minute trip to Colorado?
Top Experiences and Tours in Colorado:
Where to stay and transportation in Colorado:
Top Things to Do in Colorado
Whether you're planning a vacation to visit Colorado and just want to visit the tourist attraction or are a new resident getting to know the lay of the land, here's our list of top things to do in Colorado. (And we should know, this is our home!)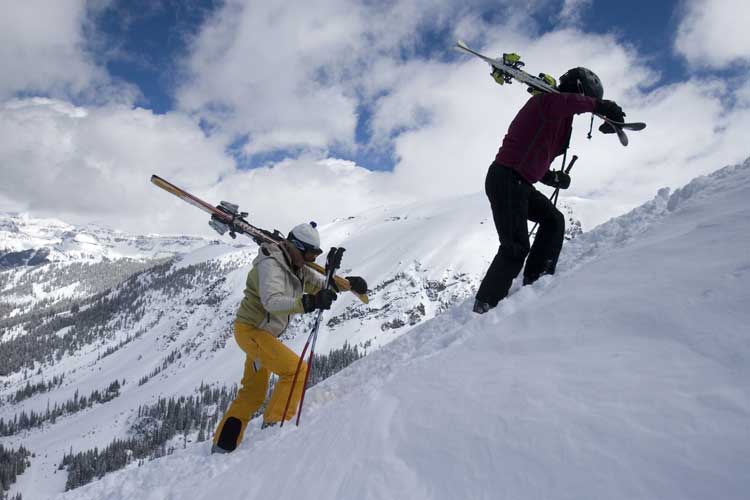 Go Skiing in Colorado
Colorado is home to some of the most renowned ski and snowboard resorts in the world. World-class family-friendly slopes, cozy lodging, and charming mountain towns make this a must-do on your trip. There are a total of 26 ski resorts across Colorado. However, Breckenridge, Aspen and Vail are among the top-rated resorts to visit. Skiers and Snowboarders can expect a day on the slopes to cost an average of $100-$250 a day, which includes access to the entire mountain, gear rental and food. If skiing or snowboarding or not your thing, try out snowshoeing. During the summer try out mountain biking and rock climbing.
Best Tips & Tools to Plan Your Trip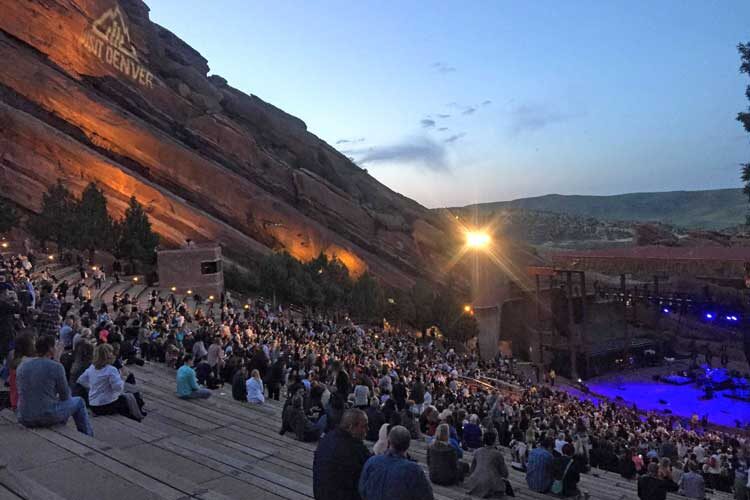 Attend a Concert at Red Rocks Amphitheater
Imagine being in one of the most-stunning outdoor concert venues, under the stars and surrounded by thousands of smiling music fans, all while listening to your favorite artist. This is what one can experience at Red Rocks Amphitheater in Morrison, CO. Red Rocks welcomes singers, bands and DJs from every single genre imaginable, which draws people from all cultures.
Go Hiking in Great Sand Dunes National Park
Located in the southern part of Colorado, approximately a four-hour drive from Denver, the Great Sand Dunes National Park houses the tallest dunes in North America. It has become a popular destination for hikers because of the unique and unexpected environment of sandy, rolling hills in Colorado. Camping, sledding and riding sand dune buggies — and, yes, even skiing — are a few of the most popular activities. The sand dunes are certainly an Instagram-able destination.
Also of note is Mesa Verde National Park where you can learn about the cliff dwellings of the people who lived there and learn about Native American history. Be sure to see Cliff Palace.
Adventure in Black Canyon of the Gunnison National Park
The Black Canyon has a way of making you feel small, enhancing the surreal feeling of the experience in nature it brings. Ginormous cliffs, reaching 2,700 feet above the rhythmic flow of the Gunnison River, are sure to leave a long-lasting impression on anyone who visits the Black Canyon. Visitors are encouraged to camp here and enjoy nights under the crystal-clear stars, free from any city lights.
Take in a Game at Empower Field at Mile High
Located in the heart of Denver, Empower Field at Mile High is a multi-purpose outdoor stadium and the home of the three-time national Super Bowl champion Denver Broncos football team. Join Mile High Stadium on game day and feel the rumble of thousands of passionate fans gathered together. Concerts, foodie events and other exciting happenings also take place in Denver.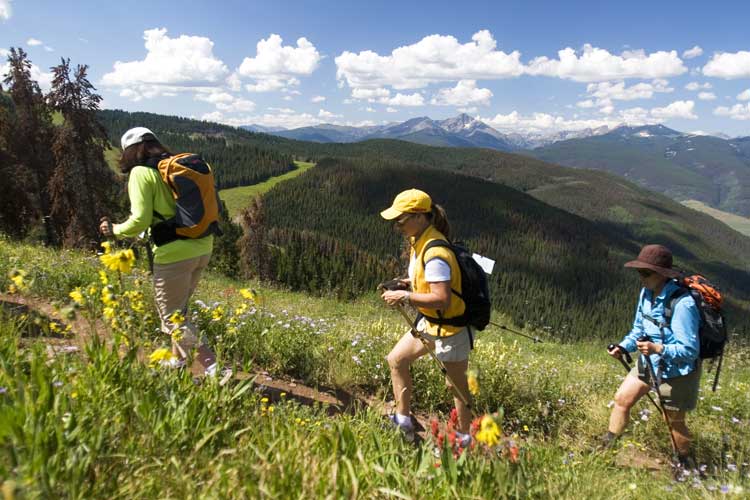 Go Hiking in Rocky Mountain National Park
Although Rocky Mountain National Park is one of Colorado's most popular national parks, its extensive size — 265,769 acres — allows millions of people a year to visit without ever feeling overcrowded. Rocky Mountain National Park is the quintessential place for someone looking to explore natural wonders like waterfalls and find a new sense of self. Hanging Lake is also a popular hiking destination.
Situated on the continental divide, the park boasts extremely diverse ecosystems and wildlife like bighorn sheep. Its a great place for a day trip. Or try one of the campgrounds nearby. The best place to stay during your Rocky Mountain adventure is the town of Estes Park, which is a fun destination all its own.
Also of note is the Garden of the Gods located in Colorado Springs. Go to the visitors center and then take in some breathtaking mountain views and rock formations. Pikes Peak is also a popular destination.
In addition to national parks that are many wonderful state parks in Colorado.
Enjoy Dinner and Drinks at Union Station
Union Station, lying in the heart of LoDo, or lower downtown Denver, has a way of pulling you in with its rustic aesthetic and is a must-see. While this is a 100+year-old train station, its vibrant vibes are popular with crowds of all age ranges.
Union Station is dotted with small restaurants, bars and boutiques that make for an intimate experience. There is also a live music scene. It is also nearby the Denver Art Museum and the Denver Museum of Nature & Science. Amtrak's California Zephyr pulls into Denver on its route from Chicago to the San Francisco Bay Area.
Visit the Animals at Cheyenne Mountain Zoo
If you are looking for a more family-friendly day of fun, the Cheyenne Mountain Zoo in Colorado Springs is the ideal venture. Cheyenne Mountain Zoo is more interactive than an average zoo. Here, visitors can feed the giraffes, ride on a chairlift overlooking Cheyenne Mountain and take educational tours of the zoo, among other activities. There are also many shows that are put on by the zookeepers, where guests can get up close and personal with the animals.
Soak in the Hot Springs in Glenwood Springs
Hot springs in Colorado are a time-honored tradition. One top hot springs destination in Colorado is Glenwood Springs, where you can channel your inner Zen with a soak in one of its many hot springs. These warm waters, open year round, are sure to provide soothing reliefs to any aches and pains. Glenwood is located along the Colorado River in a beautiful canyon about 120 miles from Denver. The town offers a variety of restaurants, plus shops for some retail therapy as well.
Also, you can take a guided tour of Glenwood Caverns and the many caves in Glenwood Springs.
Tube Down the Yampa River in Steamboat Springs
Hot spring waters feed the Yampa River in Steamboat Springs, a popular mountain town also known for its healing springs. During the summer, you can rent inner tubes and take a leisurely float down the river, which winds through town past riverfront restaurants and fishing and kayaking shops, then through rich pastures and ranch land. After your river adventure, take in a summer rodeo or hike to Fish Creek Falls.
Inspire your next adventure with our articles below:
Author Bio: Joslyn Allen is an editorial assistant at Go World Travel Magazine and a Colorado native.