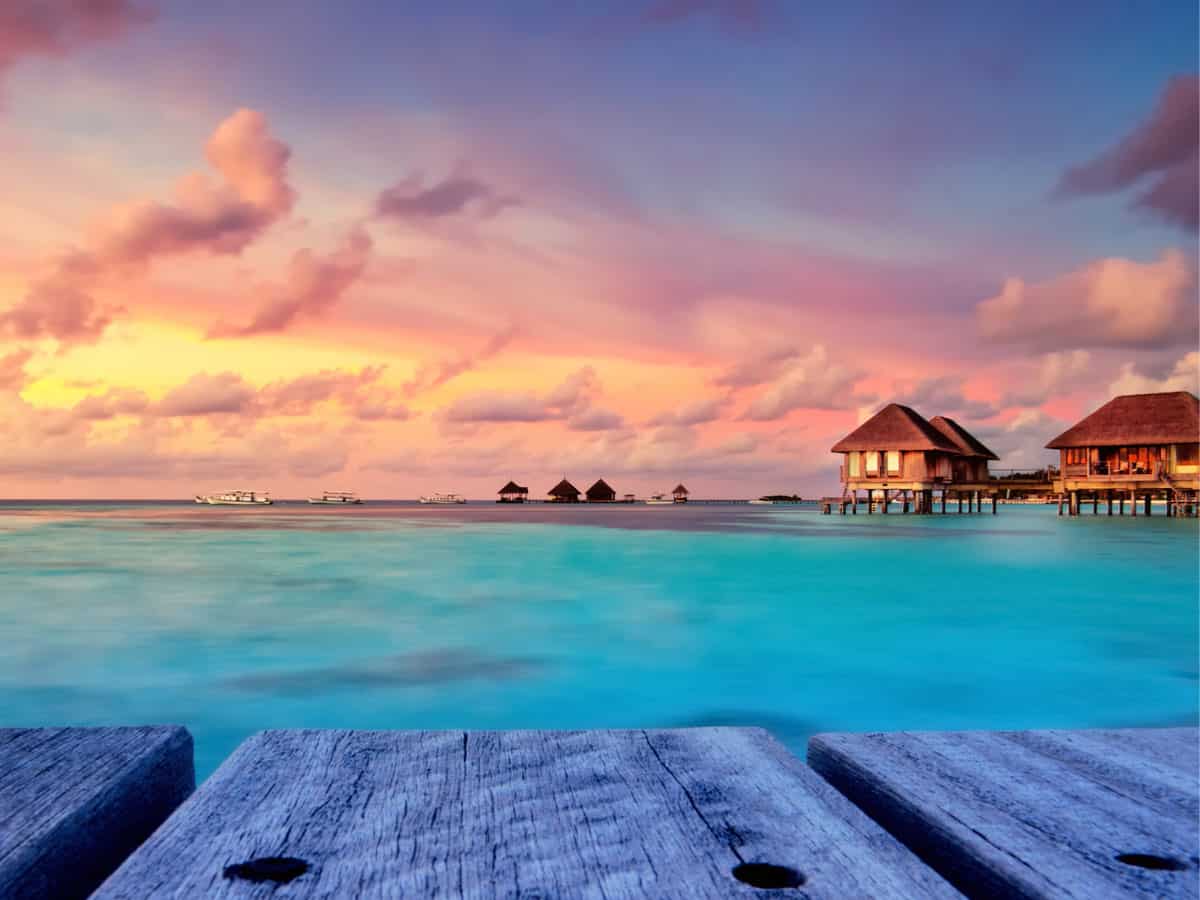 Editor's Note: We're all dreaming of travel ahead. Here's some inspiration for future adventures. We share places, products and activities we recommend. If you make a purchase using a link on our site, we may earn a commission.
Where in the world can American travelers visit outside the U.S. during the COVID-19 pandemic? Many destinations are closed to travelers, but there are still some international destinations that are open to American travelers.
It is important to note that all air travelers to the USA, including returning U.S. citizens and Legal Permanent Residents, must present a negative COVID-19 test taken within 72 hours of departure prior to boarding. Airlines will confirm the negative test result and must deny boarding to anyone who can't provide the required documentation. (More information at travel.state.gov)
While it is advisable to wait to travel, according to airport numbers, many Americans are traveling, even internationally.
If you decide to travel, be sure to research guidelines and restrictions at your destination before you book travel. Many destinations require a negative COVID test before you go. Others have additional entry requirements.
Most of all, be sure to follow required safety protocols as you travel and when you arrive. These are difficult times for everyone, so adhering to local safety guidelines protects not only you but those in the destination you are visiting.

If you've got an itch to travel internationally, there are options for Americans, according to a list recently released by AAA Destinations Open to U.S. Travelers.
If you plan to travel to Europe or the Caribbean from the United States, be prepared to jump through a few hoops coming and going.
If you plan on international travel, here is a list of the countries American travelers can visit and what is required.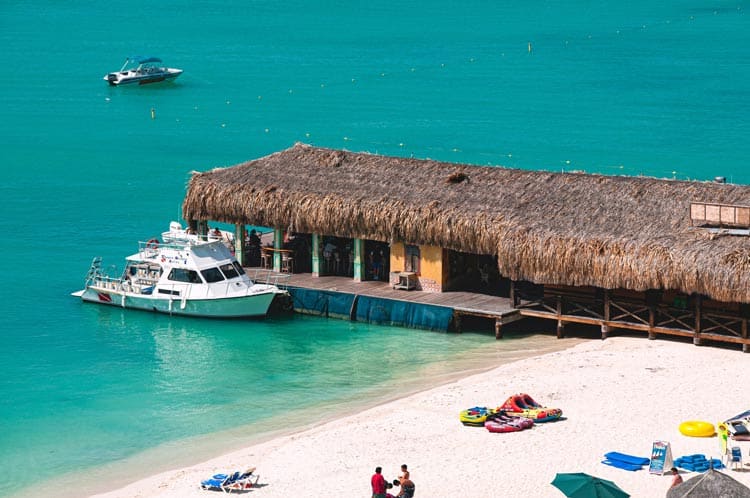 Aruba's white sandy beaches are calling you to their shores, and there's no reason not to answer that call. Believe it or not, Aruba has been back open to U.S. visitors since July 2020.
Before you book your flight, U.S. visitors over 15 will be required to complete and submit a self-declaration 72 hours before arrival, produce a negative COVID-19 test, or will have to get a test when they arrive and isolate until they have a negative result.
All travelers must purchase COVID-19 health insurance before their trip, but travel insurance is always recommended, especially in the midst of the coronavirus pandemic.
Find expert guides, private activities and tours around Aruba here.
Belize's beautiful barrier reefs, Mayan archaeological sites/history and endless opportunities to see wildlife continue to draw visitors each year, even during a pandemic.
Even though its land borders and seaports are closed, Belize's international airport is open with required COVID-19 testing, in addition to health screening.
Like Aruba, international visitors will need to show a negative COVID-19 test taken within 72 hours before arrival; if it has been longer, travelers are required to take a rapid COVID-19 test at the airport for $50 per person and may be randomly chosen to have secondary testing.
Travelers will need to download the Belize Health App with built-in health screening and contact tracing.
People are asked to book a hotel or resort that is part of the Tourism Gold Standard Recognition Program, which has health and safety programs already in place.
Taking that a step further, these approved hotels and resorts will have special rooms that allow for isolation or quarantine if any guests fall ill or test positive for coronavirus.
Additionally, be prepared for heavy daily health monitoring during your time in Belize.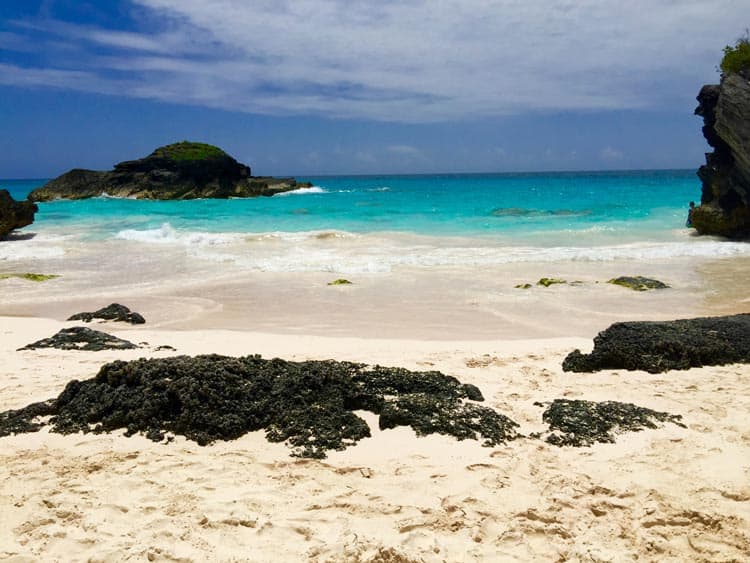 Bermuda's beaches continue to beckon U.S. visitors and this past summer, Bermuda began to welcome visitors again with some pretty stringent health and safety screenings in place.
Considering Bermuda has some impressive coves to explore and pink sandy shores to sink your toes in, these restrictions are worth it.
Bermuda's government protocols include proof of a negative COVID-19 test for visitors 10 and older, paying a $75 fee and completing the travel authorization online, submitting to a coronavirus test at the airport and waiting approximately 24 hours in quarantine at their hotel or resort until results are obtained.
Travelers will receive a traveler wristband that must be worn during their first 14 days in Bermuda.
Also, visitors will need to report temperatures twice a day during their stay.
Visiting Costa Rica means exploring lush rainforests and enjoying miles of sandy beaches where you can escape into paradise.
International travelers and particularly those from Colorado, can visit per Costa Rica's strict visa requirements.
Travelers must provide proof of medical insurance covering COVID-19 related treatment. And complete an online Health Pass 48 hours before their arrival.
Explore the jungles and beaches of Costa Rica with an GetYourGuide tour here.
The Maldives is known for bright-blue waters, soft sandy beaches and on-the-water bungalow resorts.
Before you pack up that swimsuit, be sure to bring a negative COVID-19 PCR test or PCR certification upon arrival and be prepared to fill out a Traveler Health Declaration (THD) 24 hours before traveling to The Maldives.
Mexico's beautiful coastline, beaches, Mayan culture, and some of the world's top resorts bring throngs of American travelers to Mexico each year.
Unlike many other countries, Mexico does not require a negative COVID-19 PCR test.
However, temperature checks at the airport and resorts, hotels and restaurants will be required for all travelers and could include health screenings, as well.

Mexican resorts, hotels and restaurants are working hard to maintain safety guidelines, wearing masks, and ensuring guests follow protocols. Please be respectful and follow local guidelines when you travel. Following guidelines and wearing a mask protects not only you but the people and destination you are visiting.
Travel tip: Aero Mexico is offering empty first-class seats for a bid. If the bid you make is accepted, they will automatically change your seat and boarding pass.
Located in the Caribbean, St. Barts welcomes visitors with health screenings, social distancing and mask-wearing in most public places.
International travelers will require a negative COVID-19 PCR test taken within 72 hours of arriving and submit a sworn statement indicating that they have no symptoms or aware of contact with a person confirmed to have COVID-19 within 14 days of their flight.
Travelers staying more than a week will be required to take a second test on the eighth day of their trip, costing approximately $150.
Testing costs are the responsibility of international travelers, and if you plan to stay more than a week, you will be required to have another test during your stay in St. Barts. Children 10 and under are exempt from testing.
Saint Lucia is located in the eastern Caribbean and boasts volcanic mud baths, sandy beaches and some of the top luxury resorts in the world.
U.S. visitors, ages five and up, need to provide proof of a negative COVID-19 test within seven days of travel. They will need to submit a pre-arrival registration form.
Travelers will not be permitted to leave their resort except for excursions by the hotel or to transfer to another COVID-19 certified alternative. Visitors are permitted to move around freely after 14 days.
Additionally, U.S. visitors must comply with mask-wearing and physical distancing in public areas and book a COVID-certified hotel room or resort.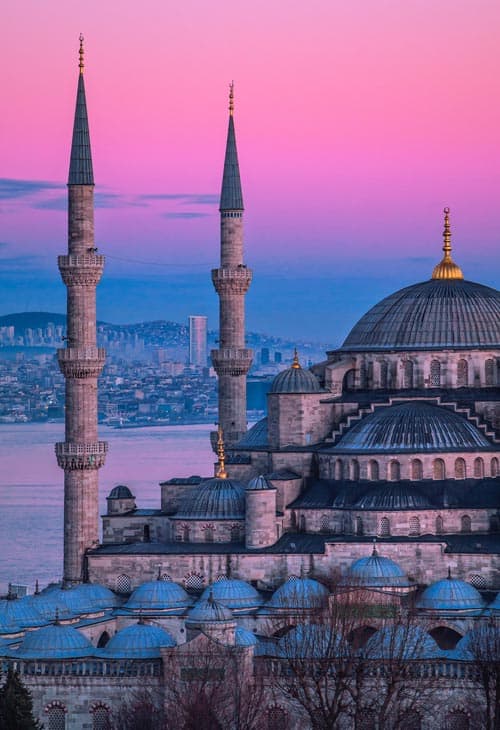 Turkey is open to U.S. citizens to experience its history and breathtaking Balkan scenery.
Mandatory COVID-19 testing is in place for all travelers six and up within 72 hours of their flight, showing results at check-in. Any travelers suspected of having coronavirus or with coronavirus symptoms will be sent to a hospital for further examination.
Face masks are required in public spaces throughout Turkey.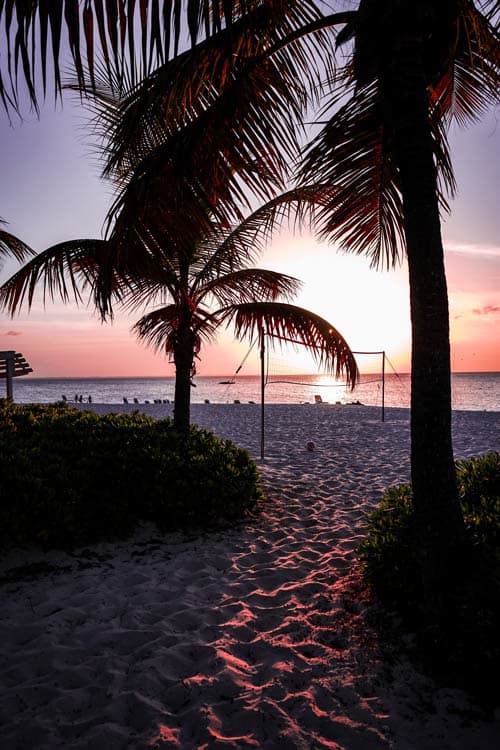 Turks and Caicos
Travelers will enjoy the sandy beaches, sun and tropics in the Turks and Caicos.
U.S. visitors are permitted but will be subjected to health screenings and temperature checks. Additionally, each person is required to have an approved online TCI Assured Travel Authorization.
Travelers 10 and above must have a negative COVID-19 PCR test result from an accredited laboratory. Finally, travelers must have travel medical insurance for COVID-19 medical expenses.
Book an expert guide and stay safe by planning private tours and activities around Turks and Caicos here.
Be sure to check Travel.gov before booking your trip and purchase travel insurance. Be safe and be well!
Author Bio: Angie Cavallari, a lifestyle and pop culture expert, is author of Trailer Trash: an '80s Memoir. She has written thousands of blogs and articles, with some of her work featured in Huffington Post, The Reset and Go World Travel, among others. When she is not traveling, she spends time with her kid
Latest posts by Angela Cavallari
(see all)