This article may contain affiliate links to trusted partners. If you make a purchase, we may receive a small commission. All opinions are our own and we only share things we recommend.
International Travel FAQ
If you want to travel the world, you're not alone. Last year, more than 1.4 billion people traveled internationally. World travel is rewarding and life changing.
If you're not sure how to plan an international trip, we're put together a helpful list of international travel FAQ.
Where in the world should I go and where is it safe to travel?
Oscar Wilde once wrote, "Live with no excuses and travel with no regrets." Keeping that in mind, don't wait to channel your inner wanderlust. Life is short and there is much to explore.
For ideas on where to travel, feel free to search the pages of Go World Travel Magazine. You'll find stories of travel in more than 90 countries. Friends and family are also good sources of travel inspiration. Many have recommendations to offer.
Most of the world is safe to visit, but there are some locations where you must use caution and others to avoid. If you're not sure where to travel, a great place to start is Travel.State.Gov's website, which keeps an updated list of travel advisories on a color-coded map based on current precautionary levels.
Do you need a passport or visa to travel internationally?
At a minimum, you DO need a passport to travel internationally.
Your home country will have specific requirements for obtaining a website. In most cases, you can obtain a passport from your local passport office or go through an independent agency. (Americans can obtain a passport at a local passport office.)
If you need a passport quickly, you'll want to use an independent passport agency such as iVisa.com, but it will be more expensive. Many independent passport offices can provide a passport within 24 hours.
Some countries also require visitors to obtain a travel visa for entry. To find out if your destination country requires a visa, visit the consulate website of the country you wish to visit. Always do your homework on visa requirements before you go.
What vaccinations should I get before traveling?
Good question! Each country has its own set of rules and health regulations for travelers and because those vary, it's important to nail down what vaccinations or health regulations are required when visiting.
In addition to travel health concerns and advisories, each country comes with its own risks (think the Coronavirus in China), so check out the CDC's site for travelers on what you need before booking travel.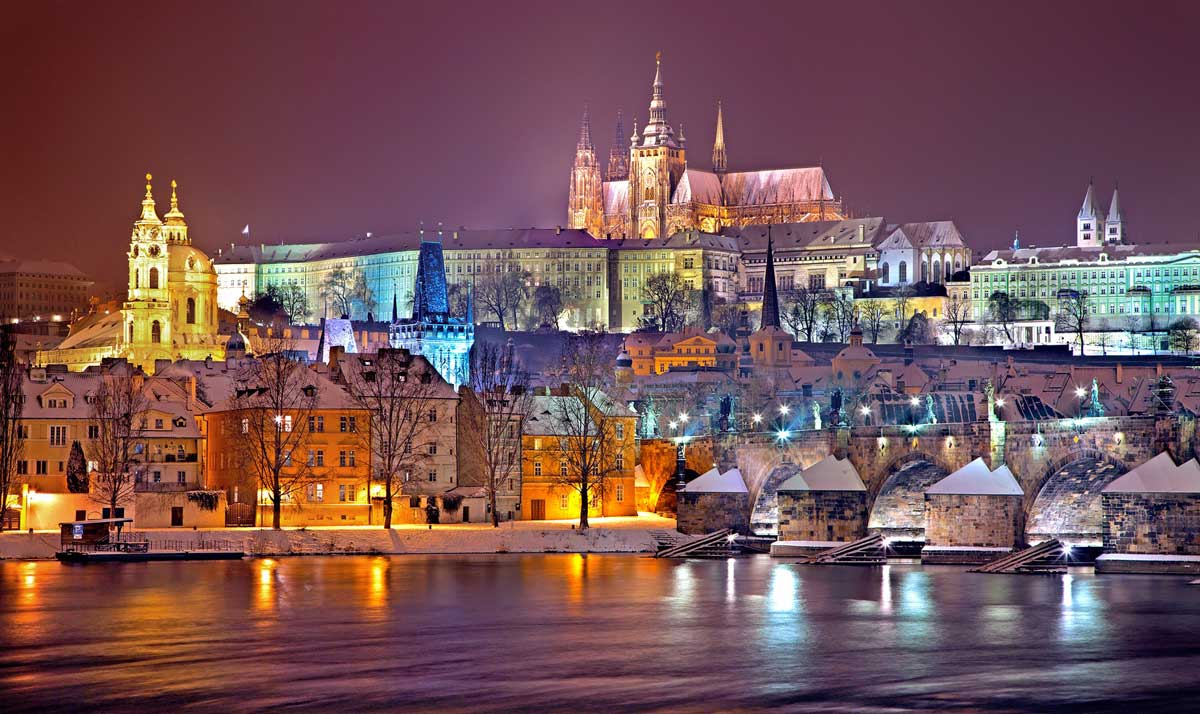 Do you have to be rich to travel internationally?
Absolutely NOT! In fact, the experience will be even richer as you will end up walking more and enjoying more affordable locales, local fare and real encounters you might not have in a more pampered setting.
Plus, you can track down some affordable flights these days. Websites such as Kayak.com, Kiwi.com or Fareness are good examples. A good rule of thumb is to book international flights 117 days in advance or 57 days for domestic flights. And don't worry, you can still obtain a good deal if you are traveling solo.
What essentials should you take with you when traveling?
Wondering what to pack on your vacation?
Many airports have plenty of places to charge up your devices. But what happens when you find yourself sitting in the corner at your departure gate and all the nearby outlets have been taken?
Always bring along a portable power strip. A favorite of mine is the Anker PowerPort Cube and for under $20 it can charge three USB ports and three outlets. Plus…did I mention it's tiny?
If you plan on traveling internationally, be sure to also bring along the right international power adapter for your destination country.
Additionally, you should consider some first aid kit essentials when you travel. Oh, and always bring a scarf no matter where you roam.
If you want to save money on travel, you'll want to research data plans or international phone plans before you go. One of our recent favorites is TruPhone. They offer virtual SIM card plans for travel all over the world. Download their app and purchase the plan that works for you (and make sure your phone can handle a virtual SIM. Our iPhones had no problems with them).
How can I plan a trip around the world?
These days, it's not hard to plan a trip around the world. Thanks to technology and a plethora of experts on worldwide travel your options are truly limitless. First, you will want to start with what's called an RTW or round the world ticket.
RTW tickets allow you to book your global trip with just one ticket instead of trying to book individual tickets to each destination. These tickets work with several different airlines thanks to special partnerships or alliances.
The most popular alliances include OneWorld, Star Alliance, and SkyTeam. Around the world tickets are typically honored for up to one year from when they kick in which gives you plenty of time to see the world! However, if you are loyal to one airline and have the miles racked up, you may want to go another route—no pun intended.
How do I pick a place to stay?
When you need to find a hotel, you'll want to consider your travel budget.
If you are on a slim budget and don't mind sharing space with others than you know hostels are your best bet especially if you are a lone traveler or a smaller party of travelers. However, you can still snag some pretty good deals on hotels.com with the ability to choose from all levels of accommodations including room service, pools, and fitness centers.
How do I plan my meals while traveling?
Again, how, when and what you eat is up to you but like where you stay is dictated on a budget or your schedule. The laxer your schedule is, the better chance you have to grab a pretty memorable meal that really doesn't have to break the bank or is damaging to your wallet.
How I get around in my destination once I arrive?
Once you arrive at your destination, you'll need to decide how to get around. Rental cars are an option, but it's not always be the best form of transportation. In places like Europe, travel by bus or train is a good option. It's often much cheaper, very convenient, and sometimes just as fast.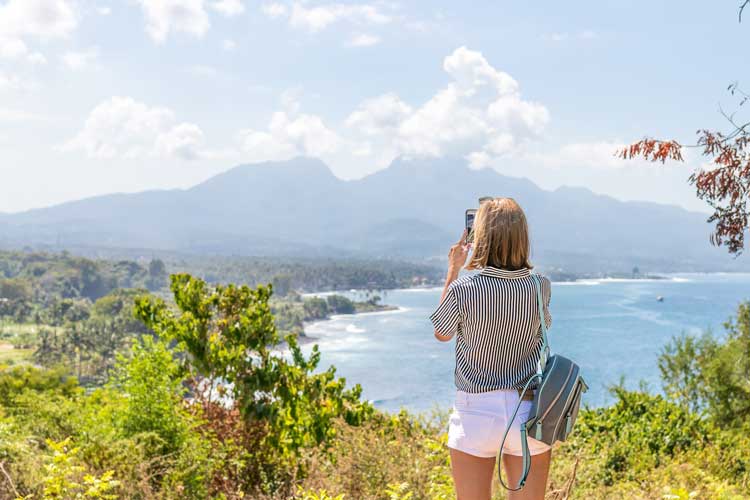 Should you travel alone internationally?
Yes! Traveling along can be a rewarding experience. Of course, there are certainly more favorable places to visit when you are not a plus-one. Avoid honeymoon destinations such as Tahiti or resorts and hotels in Hawaii that cater to honeymooners.
No matter where you call home, you still have to watch your Ps & Qs and be alert of your surroundings. Go World Travel Writer Elayne Jude sheds some light on the many benefits of traveling on your own and the ridiculous stigmas still attached to flying solo.
The world is your oyster and with these answers to the most frequently asked questions about international travel, you can get ready to set off on your next adventure no matter where you want to go—it's limitless with a minor amount of homework.