Editor's Note: Travel is complicated right now. Please check local regulations and location openings before you go. We share places, products and activities we recommend. If you make a purchase using a link on our site, we may earn a commission.
While we are fighting the virus, there is another bug that we are suffering from and that is the itch to travel again.
As the owner of Infinite Safari Adventures, I was used to going to Africa 3-4 times a year to research new opportunities, check up on the places I use and visit with all the wonderful friends I have made there. While I stay in touch through Zoom, WhatsApp, Facebook and all the other electronic methods, it is no substitute for being there.
Many people have always had Africa on their bucket list and a lot of people are putting their bucket list plans on hold, including the planning of their trip. They think they should wait until this pandemic is over to plan.
The pandemic may make you believe you have more time to plan, but you need to get ahead of the crowd in making your reservations. If you don't think ahead, you may be out of luck or encounter difficulties.
Plan for Now to Book a Safari
All of my clients have moved their 2020 trips to 2021 or 2022. My company is not alone in doing that.
That means that those people who are now planning their safari for 2021 will be competing for space with those people who booked in 2020 that have moved their trip.
I am already finding that space at the high-quality accommodations we prefer for our clients is at a premium.
As of the writing of this article except for Botswana, all countries in Eastern and Southern Africa (and I am hopeful with all the promising news about a vaccine that Botswana will open soon) are open. People from all over the world, including the United States, are visiting without any issues.
As the chart accompanying this article demonstrates, each country has different protocols for visiting. These requirements are constantly changing and being updated.
Here is an interactive list of Covid-19 Policies for each country to travel to in Africa.
Ethiopia

All passengers arriving in Ethiopia must have a medical certificate with a negative PCR Covid-19 test result that has been issued no more than 5 days (120 hours) prior to arrival. The test needs to be completed before arrival
There shall be no Covid-19 test to be done on arrival at Addis Ababa
Passengers who have a certificate of negative Covid-19 RT PCR test are required to bring a printed copy of the same
A rapid diagnostic test (RDT antibody test) certificate is not acceptable
These requirements do not apply to transit passengers
Kenya

Quarantine is no longer required
You must not have a body temperature above 37.5°C (99.5°F);
You must not have a persistent cough, difficulty breathing or other flu-like symptoms
The passenger has a negative PCR-based COVID-19 test conducted within 96 hours of arrival
You will be screened upon arrival and required to complete a health form
Namibia

No quarantine on arrival
Upon arrival must present a negative PCR test result not older than 72 hours prior to boarding and complete a Health Questionnaire and provide a travel itinerary
Stay only at places that have been approved by the Ministry of Health & Social Services
Masks are mandatory in public places
Rwanda

Prior to arrival in Rwanda all travelers must complete and submit the passenger locator form and upload the COVID-19 test certificate. Travelers will receive a confirmation email containing their Unique Health Code, which is to be presented upon arrival in Rwanda
Upon arrival you must present a test taken no more than 5 days before your arrival showing you are negative. The test must be a SARS-CoV 2 Real Time Polymerase Chain Reaction (RT-PCR)
You will be administered a second test at your cost ($50) upon arrival at your expense 24 Hour quarantine is required in a designated transit hotel while awaiting the results of the second test government negotiated discounted rate, designated hotels can be found in the Government of Rwanda guidance
All travelers departing from Rwanda must test negative for COVID-19. The only accepted test is a SARS-CoV 2 Real Time Polymerase Chain Reaction (RT-PCR) performed within 120 hours before departure
Face masks must be worn at all times in public
Tanzania

No quarantine required for people arriving into the country who are not showing any COVID-19 symptoms
You will undergo a screening and must complete a Health Declaration form to be submitted upon entry
You must present a certificate showing you have tested negative
All arriving passengers are to wear masks for travel and dispose of them when exiting the airport
You must have valid health/medical insurance before arrival
You must adhere to Tanzania's prevention and control measures such as hand hygiene, wearing masks and keeping physical distancing as deemed appropriate
Uganda

PCR Test 120 hours (5 days)
Temperature screening and other health screening
Fingerprint scan – sanitized after each use
While not clear you may need a Covid test prior to departure which can be easily arranged in Kampala or Entebbe (cost is approximately $100, and they will come to you)
Zambia

No quarantine on arrival unless you display symptoms
Upon arrival must provide a negative SARS CoV-12 PCR test result that was conducted within the previous 14 days, complete a health questionnaire pre-filled on board the aircraft and given to health staff at the airport for review and be prepared for a temperature and symptom screening
Visitors will be expected to adhere to COVID-19 regulations like physical distancing, wearing face masks, and personal hygiene. You must monitor yourself daily for 10 days for symptoms of the virus and report any occurrence to the nearest health facility
All vehicles shall carry only 50% of their passenger capacity
Zimbabwe

It appears that being quarantined is no longer required
Visitors will be required to have a PCR Covid-19 Clearance Certificate issued by a recognized facility within 48 hours of departure in line with WHO guidelines
Guest's temperatures shall be checked with a non-contact thermometer on arrival
People must adhere to COVID-19 regulations like physical distancing, wearing face masks, and personal hygiene
South Africa

All arriving passengers must have a negative PCR test result administered within 72 hours of departure. Those without a valid test will be required to quarantine at a government facility.
Face masks must be worn in public.
Is it safe to fly to Africa?
One of the first questions probably going through your mind is, "OK, I want to go to Africa, but is it safe to fly there?"
Many experts are now telling us that traveling on an airplane these days is one of the safest places you can be. In fact, a recent Los Angeles Times article on a study said it was safer than going to the grocery store or a restaurant.
The study was conducted by United Airlines, Boeing and the U.S. Department of Defense They put a mannequin throughout the plane and used a fluorescent aerosol to measure how far the aerosol traveled.
Tests were performed with and without the mannequin wearing a mask. The study found that the exposure was minimal even during long-duration flights."
It also found that the risk is lower on an airplane than in stores and restaurants. Airlines have increased the strength of the filters they use, and the air is constantly being recirculated through those filters.
Is it safe to travel to Africa?
Your second question may be, "OK if I get to Africa, will it be safe?" I believe it is if you follow the same safety guidelines recommended here in the U.S.
First being on safari is one of the safest places you can be. You are outdoors, away from urban centers and concentrations of people which can eliminate some of the risks.
On the custom safaris we create for our clients, they travel exclusively with their own group, creating their own "bubble" when out on game drives in the bush.
Second, all the countries and its people, service providers, lodges and camps are following health guidelines of the World Travel and Tourism Council (WTTC), the Centers for Disease Control, the United Nations World Travel Organization as well as local governmental regulations.
Every country in Africa has developed protocols to ensure your safety. As an example, some of those protocols generally include:
Health and Temperature checks upon arrival in the country and at the camps and lodges
Test requirements before you travel
Practice social distancing in all public areas
Face masks to be worn at all times by both guests and staff in public places
Eliminate or restrict the handling of food at buffets and communal tables
Complete cleaning and disinfecting of equipment and tables after each use
Increase cleaning and disinfection frequency
What You Need to Know to Plan Your Trip to Africa
So how does one plan their safari? What questions should be asked? What things should be considered? 
To help you answer those questions, I have developed the Who, What, Where, When, How & Why of planning a safari. (You can see videos of each of these topics on our Infinite Safari Adventures YouTube Channel.
How to Find an African Guide or Safari Company
Unlike Europe, you need knowledgeable guides, reliable transportation and everything well-coordinated. You are out in the bush and can't just move down the block to another hotel.
When choosing a tour operator, ask yourself, are they responsive and get back to you the same day? Are their responses to your questions thorough?
Will they put you in touch with prior clients? Have they visited the areas you're interested in? Does the company give back to local communities? Are they involved in wildlife conservation?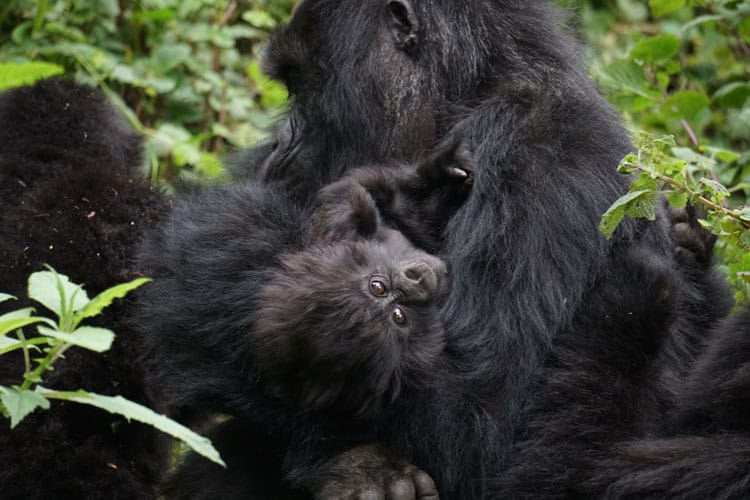 What to Do in Africa
Africa is huge. The entire United States could fit inside it three times! There is a lot to do in Africa. Most people go to Africa for the wildlife, but what else can you do?
As someone who creates tailored made safaris for our clients, I have catered to stargazers, fishermen, photographers, birders, climbers, music lovers, divers and kayakers.
For example, you can climb Mt. Kilimanjaro, track gorillas, fly on a hot air balloon, go wine or coffee tasting, have culinary experiences and classes, cultural experiences, dive into the history of the continent and visit Victoria Falls – the possibilities are endless!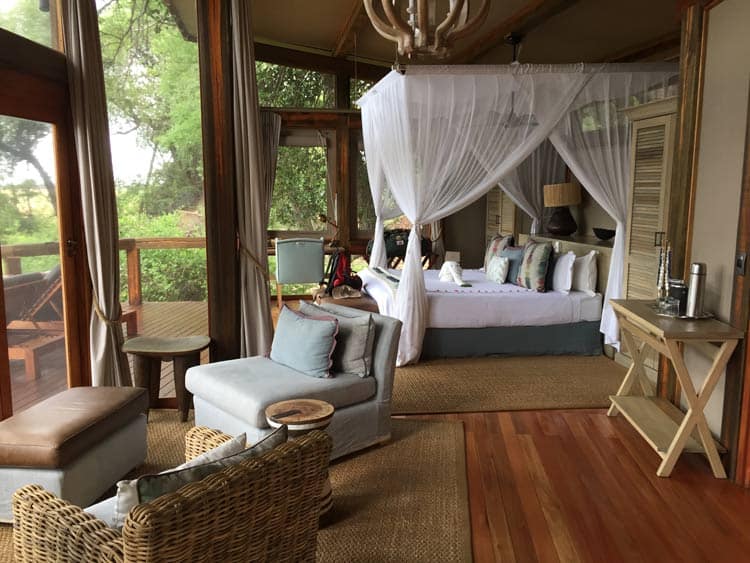 Where to Go in Africa
You can't see everything in one safari. If wildlife is what you want, then Eastern and Southern Africa are your two best bets, and one to two countries makes a fantastic two-week trip. If you want to see the Great Wildebeest Migration, then you are going to Kenya or Tanzania.
Want to climb Mt. Kilimanjaro? Then it is off to Tanzania. Gorillas? Then it's Rwanda or Uganda. Want to visit Victoria Falls? That would be a trip to Zambia or Zimbabwe. Botswana has incredible game areas and the amazing Okavango Delta.
Want to see where the desert meets the ocean? Then we are going to Namibia (and visit the Cheetah Conservation Fund where I am a trustee). Unspoiled beaches? Then it's Zanzibar or Mozambique. Great food and wine? South Africa is your destination.
When to Go to Africa
One of the most common questions I get is when the best time is to go. I start by telling people the best time not to go.
April/May and November are typically rainy in Eastern Africa and not the best time to go. In Southern Africa, the December-February period can be uncomfortably hot as it is summer.
You will want to have a light outer layer for scattered rainstorms. This windbreaker here from Scott-e-Vest also allows you to carry all the necessities with eight pockets. Truly a good advantage for any traveler.
At other times, the only real question is what you want to see and do. January/February is a great time to visit Tanzania when the wildebeest migration is in the Southern Serengeti. In July – October, you have a chance to see them in Tanzania or Kenya when they are in the Northern Serengeti or the Maasai.
Though there is wildlife all year long, May- October is a great time to visit the Southern African countries of Botswana, Namibia, Zambia, Zimbabwe and South Africa. I have been to Africa almost every month of the year and I have never been disappointed.
How to Get to Africa
How do you get to Africa? By plane, of course! It is very easy to get to Africa. The three major international hubs in Southern and Eastern Africa are Nairobi, Kenya, Addis Ababa Ethiopia and Johannesburg, South Africa.
You can fly direct from New York to Nairobi, Atlanta to Johannesburg, and via Europe or the Middle East. Trip Advisor has a reliable selection of discounted flights and other transportation connections to make the journey as easy to coordinate as possible. Plan your transportation here.
Why Go to Africa
The answer to this final question would not be an article but a book. Twenty years ago, when I first arrived in Africa, I knew I had found a place that I loved. It is truly unique.
Where else can you go and see elephants walk by as you are having breakfast, a pride of Lions with their cubs, a leopard lounging in a tree, gorillas interact with their children, herds of wildebeest spread out over the plains of the Serengeti or a cheetah running faster than a car to catch a gazelle?
Those views will remain with me for a lifetime. But more important than wildlife and beautiful views are the people of Africa.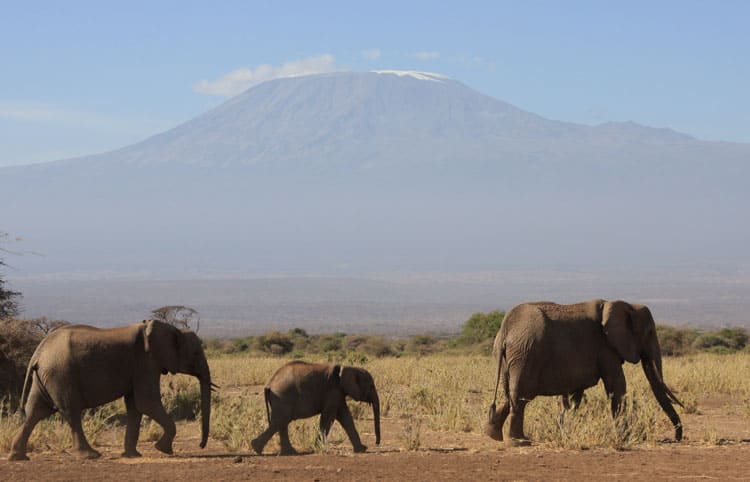 No matter what country you visit, what city or village you stop in, you too will fall in love. They are warm, friendly, helpful and wonderful. I have learned so much from them.
But if you really want to know why you should go to Africa, then the only way to find out is to go yourself. Now is the time to start planning!