Editor's Note: We're all dreaming of travel ahead. Here's some inspiration for future adventures. We share places, products and activities we recommend. If you make a purchase using a link on our site, we may earn a commission.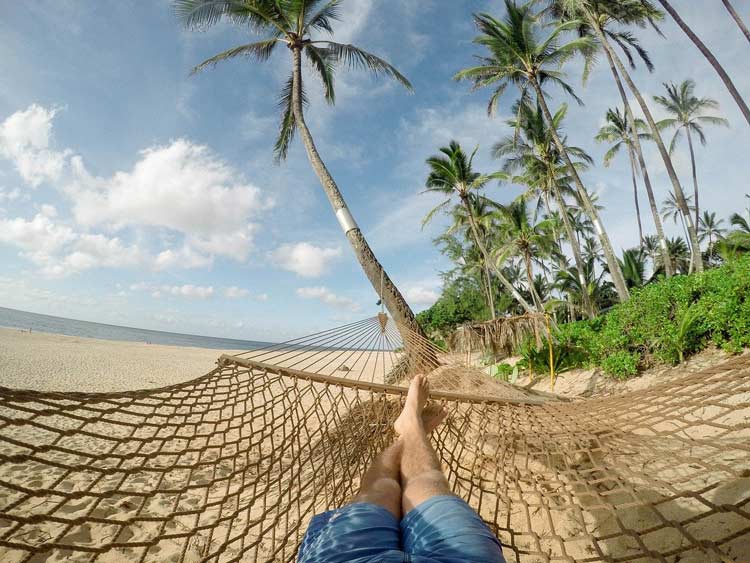 As the seasons turn colder, many of us start to dream of warm, sunny beaches. White sand, clear water and seaside cabanas are calling from all corners of the globe. Some destinations are known for snorkeling and sea life. Others offer pristine beaches and a laid-back beachside culture.
Where Are the Best Beaches?
So, which beach vacation is right for you? Here are five top beach destinations to choose from.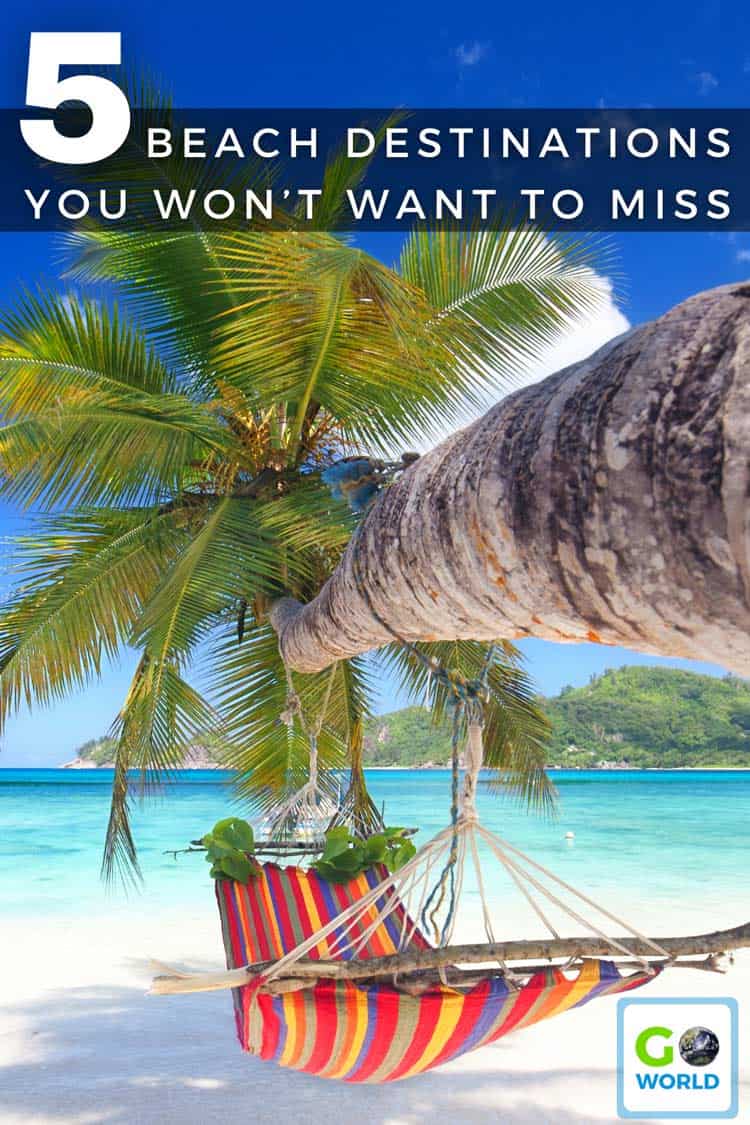 Best Beaches in Florida
The island city of Key West is known as the southernmost city in the United States, home to some of the most stunning and most diverse beaches in the Americas. The city was also frequently visited by Ernest Hemingway himself, and visitors can still visit his home in Key West.
Stretching two miles long, Smathers Beach is the largest beach in Key West. Unlike some of the neighboring beaches, Smathers boasts a sandy, pristine shoreline and free access.
One characteristic that makes Smathers Beach a favorite is its gentle currents and smooth waters, making it a good family destination. Kids can enjoy playing in the gentle waves while parents relax on the sand. Swimming, snorkeling, parasailing, kayaking and volleyball are available here, as well as jet ski rentals.
Smathers Beach hosts approximately 150,000 guests annually and is very popular during spring break season. If you're planning to travel with your family, avoid the spring months.
Where to Stay in Key West: The Marker Waterfront Resort Key West, Southernmost Beach Resort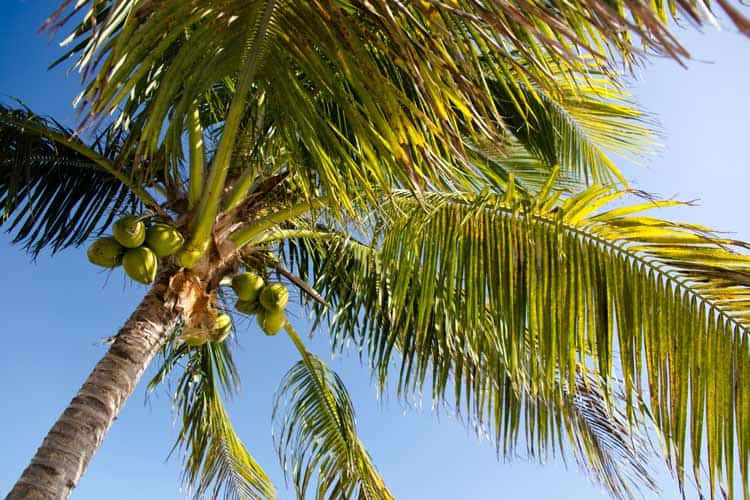 Best Beaches in the Caribbean
Out of the more than 7,000 islands in the Caribbean, St. Barts is a favorite of many beach lovers worldwide. Famous for its good-looking visitors, Saline Beach in St. Barts is located on the southern coast of the island, secluded from the rest of the 8-mile city by sand dunes and shrubbery.
It's about a 10-minute walk from the nearest neighborhood of Gustavia, but visiting the beach is well worth the effort. While nude bathing is technically forbidden in St. Barts, it is often practiced here. The left side of the beach is typically frequented by more "covered-up" patrons.
St. Barts has so much to offer you won't want to miss any of the Caribbean fun. From transportation to hotels and restaurant insiders, find all the information you need to know for your stay in St. Barts with Travelocity and TripAdvisor.
While in St. Barts, be sure to try out other fun activities. Various fitness centers around the island offer massage, yoga, aerobic classes and sports such as tennis and volleyball.
Marine activities such as deep-sea fishing, kitesurfing, boating, windsurfing and water skiing are available. The city also offers a select dining and clubbing environment, submarine trips, sailing and scuba diving.
Where to Stay in St. Barts: Holland House Beach Hotel
Best Beaches in Portugal
Limestone cliffs outline this glorious Praia Do Camilo along Portugal's coast. Visitors can roam along the sandy shoreline or enjoy a nature walk to the arches, caves and ledges around the beach.
Swimming and scuba diving are popular here, thanks to the octopuses, seahorses and various types of fish that inhabit the area. Picnic sites are plentiful at the cliff top, which allow for a marvelous view of the ocean.
For the full experience check out this Lagos Cave and Grotto Trip. Explore world-famous grottos, dives and caves on the pristine beaches of Lagos with an expert guide from the area. Book your tour in advance here and cancel anytime up to 24-hour before the event free of charge.
Despite the beach's lack of facilities and easy access, it is a popular stop for beach-goers. Kids will enjoy the walk past wacky rock formations on the way to the cove. You can rent a boat or paddle board to venture farther from the shore and explore more of the cliffs and reefs.
Where to Stay in Portugal: Carvi Beach Hotel, Hotel Algarve Casino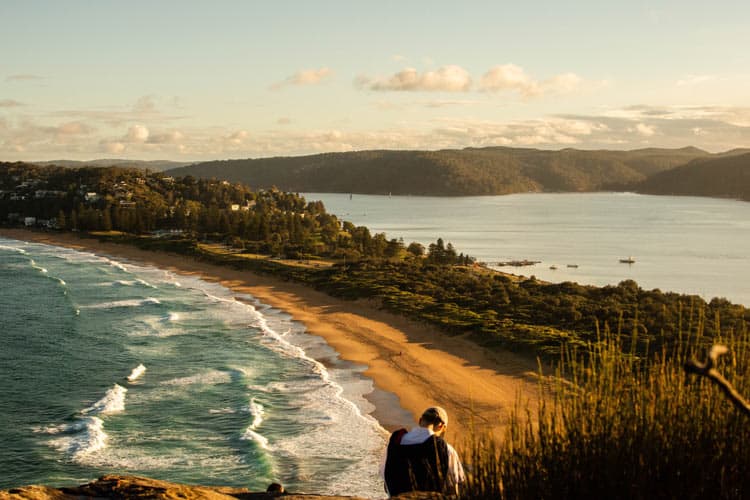 Best Beaches in Australia
Better known by locals as "Palmy," this beach offers the ultimate Sydney experience. Located at the end of a long peninsula, Palm Beach is surrounded by surf on one side and calmer waters for swimming on the other.
Golden sand and pure waters have attracted both tourists and Sydney's elite, who have built luxury homes along the hills above the beach. Palmy is also close to Barrenjoey Lighthouse, which is a half mile walk from the north end of the beach.
For those who want to stretch their legs a bit more, Barrenjoey Lighthouse joins Sydney's Great Coastal Walk, which stretches for 62 miles to the Royal National Park in South Sydney.
There is an abundance of spectacular restaurants at Palm Beach, such as Boathouse Palm Beach, a popular breakfast joint, and Jonah's, an Italian-inspired seafood establishment.
The beach is the film site of Australia's soap opera "Home and Away." Visitors can take the official film tour from Sydney, which includes the Summer Bay Surf Club, Alf's Bait Shop and a rock pool, and passes through Whale Beach, Avalon Beach and Bigola Lookout, all of which are prime filming locations.
Where to Stay in Sydney, Australia: Adina Apartment Hotel Bondi Beach Sydney, Pier One Sydney Harbour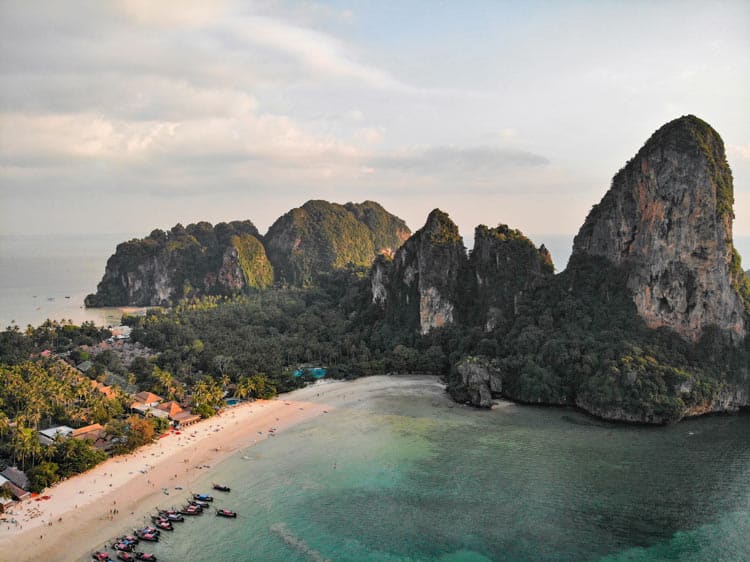 Best Beaches in Thailand
This pristine, limestone cliff-surrounded beach is only accessible by boat, but it's one of the most secluded beaches you'll find in Thailand. Swimmers will discover hidden coves and deep, clear swimming holes at this golden beach paradise in Thailand.
Railay Beach is also a popular destination for active beach fans, with plentiful rock climbing, kayaking, snorkeling and hiking opportunities. On the west side, you'll find an array of local shops and restaurants, as well as ferries waiting to take you to Ko Phi Phi and Phuket.
You can book a private boat tour of Railay Beach and the surrounding islands, which will allow for a relaxing day away from the crowds. The 4-Islands Boat Tour will take you to Chicken Island, Tup Island and Koh Mawr.
Fishing, monkey sightings and swimming are some of the options of activities to try on this tour. If you book your trip during low tide, you will be able to explore the sandbar that separates the islands, which will almost feel like another private island.
Where to Stay in Krabi, Thailand: Amari Vogue Krabi, Mandarava Resort and Spa Karon Beach