Do you remember when international travel brought excitement about the destination? When all you had to think about was what clothes to pack and what thrills were on the horizon? When you grabbed your suitcase, your passport, your money and your sense of adventure and you were good to go?
Well, those days are over. At least for a while. For now, another burdensome layer of security has been added to your travel folder. Pandemic terms like negative antigen or PCR testing, QR codes, contact tracing, CDC vaccine cards and passenger locator forms (PLF) have become the norm.
Many avid wanderers, like me, felt distraught the last 20 months with trips being canceled, rebooked and canceled again. Today, resuming travel requires acceptance of new, and sometimes daunting, rules, like it or not.
Tackling Post-Pandemic Travel Requirements to Places Like Malta
This became abundantly evident when planning my first international post-pandemic trip to Italy and Malta in October 2021. The excitement about my trip itinerary had to take a back seat to the stress of navigating the COVID travel regulations.
I tackled the required entry forms feeling the anxiety of "what if I don't do it right?". The fear can be quite daunting, with warnings that admission to 'said' country could be denied if the documentation doesn't meet requirements.
Other things, like having an updated smartphone, also ranked as concerns because, without one, you could be sunk. I met a woman whose phone didn't have enough space or functionality to handle all the uploading and downloading of vaccine cards, EU entry forms or the addition of the Verifly app required to get into Malta.
Preparing for Current Malta and Italy Travel Requirements
But none of this must stop you from traveling. You just need to be prepared and armed with all the required information and documentation. Keep in mind that every country within the European Union has adopted its own COVID regulations.
Changing those requirements without notice seems to be in vogue. Recheck often because we encountered a last-minute change just days before our departure.
PLF (Passenger Locator Form)
One of the Italy travel requirements is the PLF. Download www.euplf.eu to request a passenger locator form for Italy. Enter the required basic information, add a password and close it.
An immediate email will instruct you to re-open the site with your password to download the actual form. Make note of your password, in case you need to fill out a PLF for other EU countries.
The PLF allows for contact tracing, so expect questions about flight number, connecting flight information, even your seat number on each flight. I had to make up a seat number for one of the three legs to Venice. Passengers flying on the same reservation can be added at the end, with just identification data.
Complete this form no later than 72 hours before your departure. To do it after that time could result in a denial. Submit the form and within minutes, you should receive an approved official Q-R square on the document.
Print this out or scan the Q-R code into your phone. If a response is not immediately forthcoming, you did something wrong must start over.
COVID Tests and Vaccination Cards
A negative COVID antigen test from an approved testing site is another of the Italy travel requirements. It must be done within 48 hours of boarding your flight to Italy.
Four days before our departure, the Italian government changed the hourly window for this negative test from 72 hours to 48 hours. I live in Mexico, so I needed a negative test to get to Houston, then, that test had to still be relevant after flying overnight to Frankfurt and on to Venice. The calculating of hours and the stress almost did me in.
At the airline counter, I was armed with the PLF, the CDC vaccination cards, the negative antigen test, and passports. The agent scanned the Q-R code of the PLF, took my word for the negative antigen test and glanced at our CDC vaccine cards.
Apparently, it all depends on the agent you get. We had a sweet one, who must have thought we looked trustworthy and healthy. Another couple was not as fortunate. Their agent didn't accept their negative antigen test and said their PLF wasn't completed properly. They were escorted off to a backroom.
In Frankfurt, our first entry point into the EU, I expected grueling scrutiny. But luck had followed us across the ocean blue. The immigration agent wanted EU Green Passes but accepted our CDC vaccination cards instead.
After a thorough examination of them, he motioned for us to pass through. I was stunned. Didn't he want to see the negative COVID tests?
After all, I had lost at least three nights' sleep over the timing of them. I practically shoved the results through the document slot. He declined. I wanted to scream.
Restrictions Within Italy
Within Italy, masks had to be worn inside any building. Apparently, European fashion suggests that masks be slipped onto your upper arm, so that chic face coverings are readily accessible for frequent on and offs.
CDC vaccination cards were required to enter museums, cathedrals and other facilities. Luckily, I had the foresight to have our cards laminated because we saw many people clutching dog-eared documents.
In the resort city of Monopoli, the entry clerk at an ancient fort apparently had not processed any Americans since the pandemic. He examined our CDC cards, took a picture of them with his phone and made us fill out a form, repeating "Americans, Americans." With a quizzical stare, he finally let us through.
There are no menus, so ordering a meal turned into an adventure; or more accurately, a frustrating pain. At a seaside restaurant, we finally found Q-R codes, one for English and one for Italian printed on a can of olive oil on the table.
I had to connect to the restaurant's WIFI, then scan the code to my phone and only then could we order entrees, passing my phone back and forth between us, You better brush up on your tech skills to travel during the time of COVID.
Current Requirements for Travel to Malta
Italy had been a breeze compared to the strict entry requirements for Malta. Children over 12 must present a negative PCR test and anyone over 18 must have Pfizer, Moderna, J&J, or AstraZeneca vaccination. Seems like that should be easy right?
First, you must download Verifly to your phone and take a 'selfie' using the app. A little circle goes around the picture and when the circle turns green, click the photo. After 15 attempts of not clicking fast enough with the message, "Try again." I got it. Next, add identifying information and submit.
Next, go back to the www.plf.eu website, select Malta and fill out that form. Malta has a list of RED countries that prohibit entry if you have visited any of these in the past 14 days and 15 US States are on the no, no list. We had to bring a photo ID from the US to prove we weren't residents of one of the 'dangerous' places.
Submit the form, get the Q-R code and scan that into Verifly. Take a picture of your CDC vaccination card and upload that to the app. Once all this is completed, press submit and wait for another Q-R code.
A message, 'ready to enter Malta' pops up, just before you collapse. The Malta immigration officer simply scans this final Q-R code. Now you can breathe.
Restrictions Within Malta
Within the Malta region, things got even hairier. Our first morning at the Victoria Hotel in Sliema, we were handed and expected to wear, disposable plastic gloves during breakfast.
Later, one restaurant had restricted seating capacity, while another had jammed-packed tables with about 6 inches between customers. Hypocrisy reigns. On the last day, the last requirement, we got our antigen COVID tests to return to the US.
As noted before every country has different regulations and some may not be as complicated as my Italy and Malta experience. Regardless, if you are prepared for the regulations and make sure you have the necessary documentation this will ease the process.
I loved being able to travel again, but I was not prepared for the tech stress. Hopefully, reading about my experience traveling to Italy and Malta during Covid will help those planning to do the same.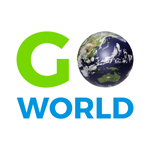 Latest posts by Go World Travel Magazine
(see all)