Mexico is a thriving tourist destination; the country has years of unique culture and history that attract visitors from all over the world making it a prime destination to visit. However, it's not just the historic landmarks that are attracting visitors but also the innovation being made specifically to campaign towards a modern way of tourism.
Valentino Danchev, the VP of Sales at Vida Vacations, a luxury destination club offering access to Mexico's most exceptional resorts, has an insider's insight into how travel has changed over the last five years and how the future of travel looks like.
Funding for Tourism Increases Opportunities 
As an insider, Danchev shares that Mexico is amplifying their touristic impact through increasing methods of transportation that in turn, ensure accessibility and promote visiting other Mexican destinations. According to Explorando Mexico: Tourism in Mexico, Information, Facts, and Statistics, Mexico's federal government receivesa decent amount of income through tourism.
Latin America Business Stories: How Mexico Became a Top Global Destination for Modern Tourism, states that The National Fund for Tourism Development, FONATUR, wanted to bring in tourists from around the world and campaigned for it.
A prime strategy in achieving this was by improving infrastructure. Improvements to airports were made and direct flights from Asia were beginning to bring in more tourists as well. FONATUR also funded a new tourist train set to run through the Mayan Peninsula and provide a new travel experience for visitors.
By doing this, thousands of jobs are being created and while simultaneously benefitting the economy. With the increased accessibility by plane and soon by train, international business will benefit too. New business brings a new wave of tourism.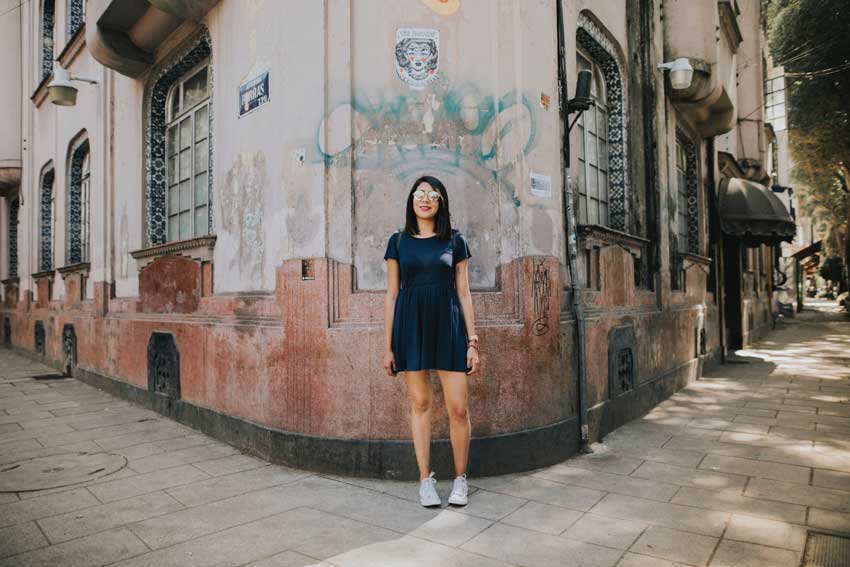 Traditional vacation destinations like Cancun, Mexico City, and Puerto Vallarta aren't the only cities Mexico is campaigning for visitors. Now places like Campeche, Yucatan, and Oaxaca are being targeted as tourist spots and local businesses supporting these cities are finding opportunity in the investment opportunities as well as big hotel chains.
Smart City Destinations
According to Smart City Series: Mexican Smart Cities, the implementation of state-of-the-art technologies represents an improvement in the quality of life for its citizens. In Mexico City transportation is a huge issue, which is why citizens use travel services like Uber, Easy, and Cabify.
Mexico City is also one of the first cities to use shared bicycles as a way of lowering traffic. Monterrey is economically sustainable, environmentally balanced and is heavily involved with the government, businesses, and academia. Tequila is in the process of becoming a smart city, by making digital initiatives and progressing in sustainable development plans. The unexpected number of visitors in Tequila is leading the town to Big Data which will better assist tourists and help better plan tourism offers.
Guadalajara is in the process of a project called 'Ciudad Creativa Digital' which promotes the digital and creative industries in the city. Turning Guadalajara into a creative, digital city will strengthen Mexico's stance within the creative economy and encourage overall innovation. According to Latin America Business Stories: How Mexico Became a Top Global Destination for Modern Tourism, smart city destinations raises standards for tourism and delivers modern tourism and as a result it attracts more visitors.
Innovative Style of Tourism
The Planet D: Why Travel to Mexico? Reasons to Visit Mexico states that most workers in touristic areas speak English, which makes it easy for visitors from the United States and Canada to communicate while exploring the country.
On top of easy communication, an innovative style of tourism has progressed immensely. According to Latin America Business Stories: How Mexico Became a Top Global Destination for Modern Tourism, online phone apps are the main source of booking for lodging purposes as well as payment purposes.
Online lodging services like Airbnb and Booking are being used by younger travelers.Credit card apps are being used as the principal payment method rather than cash or swiping the card itself. Skyscanner is another travel app being used to book flights for cheap prices rather than going on actual airline websites and booking flights.
Valentino Danchev, a successful businessman in the resort industry shares his expertise on tourism trends in Mexico. "The travel and tourism industry continue to move towards an innovative style. Through innovation, people are finding it easier to visit other countries and so the number of travelers continues to increase. With an increase in access to Mexico, the tourism industry is expanding to other cities and transforming them into smart city destinations. Mexico is fitting the needs of every traveler and so a new wave of tourism has now arrived, known as modern tourism."