The breathtaking expanse of the Snake River Canyon draws many travelers to the Southern Idaho city of Twin Falls, mainly to see the canyon's two most iconic landmarks: The natural architecture of Shoshone Falls inside the canyon and the man-made artwork of the Perrine Bridge that spans across it.
These wonders draw travelers passing through before heading to better-known parts of the state like Sun Valley or Boise. However, Southern Idaho has many unique experiences of its own waiting to be discovered. Which one fits you?
The Epicurean
Locals call this part of Idaho the Magic Valley because when European settlers first arrived the dusty sagebrush-covered land appeared barren. It has since been turned into one of the country's most productive agricultural areas full of grain crops, orchards, dairies, and even trout farms.
That means Twin Falls restaurants have access to fresh ingredients and use them with pride on their tables.
Elevation 486, perched on the canyon's edge, has an outdoor patio with spectacular views. Admire the bridge in the distance as the canyon changes colors at sunset while you sip on hand-crafted cocktails or a local craft beer.
Among the restaurant's many fine meals, a not-to-be-missed dish is the pan-broiled Idaho Ruby Red Trout. Add an organic house mix salad and a glass of bubbly for an indulgent evening.
Another delicious dine is Saffron, a downtown restaurant making modern Indian dishes served in family-sized portions. The colorful décor and opulent lighting make any evening here even more elegant.
The restaurant offers imported Indian beers like Taj Mahal as well as a gorgeous yogurt beverage called Mango Lassi. The Curry Lamb entree comes with a heaping side of Basmati rice and lamb so tender it falls off the fork. Sop up the subtle curry sauce with pieces of garlic naan bread.
Whether you prefer lagers, ales, or stouts, Koto Brewing has a beer style for you. The downtown brewery is named for the 100-year-old building it's housed in – the Koto Building – built by Tojiro "Tom" Koto in 1920.
Tom's Café was one of the first fine dining establishments in the fledgling town setting the stage for Twin Falls' current restaurant scene. The 20-tap brewery pays homage to that history as a gathering place for people wanting not just good food and drink, but a sense of community.
Fine dining isn't regulated to dinner in Twin Falls. Yellow Brick Café also downtown serves breakfast and lunch with meals just as decadent as any evening establishment. The Avocado Toast is less than $10, even with the egg add-on.
Other morning delights include Lemon Ricotta Pancakes and Smoked Trout Benny. Not a breakfast person? They also have hearty entrees like the Wicked Burger and Smoked Brisket Sando. Whether you stay in or eat on-the-go, don't forget to grab a latte or macchiato featuring Idaho-roasted DOMA Coffee.
The Adventurer on a Trip to Twin Falls
The Snake River Canyon has been a magnet for extreme sports enthusiasts ever since Evel Knievel attempted to jump the canyon in a rocket cycle back in 1974. Knievel famously failed, but modern dare devils continue to take over the canyon.
The Perrine Bridge is the only structure in the US where BASE jumping – free falling with a parachute from a fixed object, Buildings, Antennae (towers), Spans (bridges), Earth (cliffs) – is allowed year around without a permit.
Obviously, you need training and a lot of nerve to do something like that. However, ordinary citizens can jump along with Tandem BASE. Anyone 18 and up regardless of ability can make the leap attached to an expert jumper. It's not for everyone, but for those looking for heart-pumping thrills, this is your opportunity.
For something more down to earth, AWOL Adventure Sports offers a variety of outdoor pursuits like zip lining, kayaking and paddle boarding on the river, and even SCUBA diving lessons.
The easiest activity is a leisurely cruise on their pontoon boat two miles upriver to Pillar Falls. The 90-minute boat tour allows groups to watch BASE jumpers while passing under the bridge and tours include a stop at the falls for photos and nature walks. Find them in Centennial Waterfront Park inside the canyon.
The sport of axe-throwing is taking over the country and you can try it at Bearded Axe in Twin Falls. Anyone ages eight and up can throw sharp metal axes at a wooden target.
It's safer than you think, and everyone receives instruction before letting it rip. The place is also BYOB so grab a six-pack of local brew and start flinging.
The Open Road Vagabond
Hitting the open road is a great way to experience southern Idaho's wide-open spaces. Use I-84 to drive north to the tiny town of Bliss where a meal at Oxbow Diner will satisfy any hungry traveler with its hearty breakfast, lunch, and dinner menu.
For breakfast, fill up with Chef's Favorite Vanilla Custard French Toast coated in crunchy, nutty goodness and comes with eggs and bacon or sausage to get you properly fueled for a day trip.
From Bliss, head north to Highway 46 to find the trailhead for Little City of Rocks between the towns of Gooding and Fairfield. As you traverse a gravel road from the highway to the trailhead, you may wonder how a city of rocks can exist in this flat, bare expanse.
Even at the parking lot, the "city" remains hidden by an earthen berm, but once you hit the trail, nature's sculpture garden is revealed in the form of massive hoodoos, arches, and pillars rising to the sky. The farther you walk on the trail, the more sculptures appear.
About a mile into the "city," the trail on this moderate hike forks into two side trails where you may come across 1000-year-old petroglyphs drawn by ancient inhabitants or bright flowers and waterfalls in the spring.
Make sure to have sturdy shoes, plenty of water, and keep dogs on a leash as you explore the rock formations.
Continue the road trip north on Highway 46 toward Fairfield, but be sure to stop at the Camas Prairie overlook before you get to Highway 20. The overlook has panoramic views of the Sawtooth Mountain Range and the vast Camas Prairie.
If you visiting in the spring, make an extra stop at the Camas Prairie Centennial Marsh Wildlife Area to see the county's namesake lilies in full bloom.
Looping back to Twin Falls on Highway 75, take a leisurely stroll into the underground world of Mammoth Cave. After receiving your lantern at the main building, enjoy a 20-minute self-guided walk through a large rocky cavern with signposts explaining the cave's history.
You might want to wear a jacket because even on the hottest summer days the cave is a cool 43 degrees. If you're up for the strange and unusual, peruse the property's museum of taxidermized animals and other artifacts in the Shoshone Bird and Nature Museum. Museum entry is included with your cave fee of $12 per person.
Before heading back to Twin Falls, reward yourself in the town of Shoshone with a giant ice cream cone at Shoshone Snack Bar. They boast the tallest soft-serve ice cream cones in the country. The hard part is eating them before they melt down your hand.
The Foodie on a Trip to Twin Falls
Southern Idaho has numerous places where you can take a deep dive into your favorite foods.
Oenophiles can visit Holesinsky Winery outside of Buhl, where Caitlin and James Holesinsky treat visitors like family in their vineyard, winery, and indoor/outdoor tasting venue.
James Holesinsky, a chemist, grows organic grapes like chardonnay, merlot, and cabernet sauvignon with no chemicals, pesticides, or synthetic fertilizers. He prefers to let southern Idaho's volcanic loam soil and 3,770-ft. elevation do the hard work of maturing grapes.
The couple then turn those grapes into distinctive wines. Guests can sample a tasting menu paired with locally made cheese and charcuterie.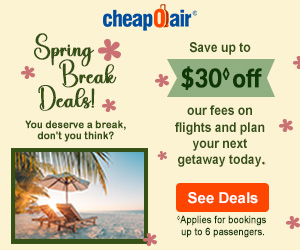 If you're a turophile – aka cheese lover – seek out Ballard Cheese and Dairy Farm near Gooding for a behind-the-scenes look at this three-generation family business. Not only will you learn how they make cheese, you can also get cute animal pics by visiting the farm's adorable Jersey cows.
After the factory tour, enjoy a tasting of their cheeses, especially Halloumi Idaho Grilling Cheese. This Mediterranean-style cheese can withstand the high temperatures of grilling or frying and has an addictive umami taste.
Combine your love of fresh fruit with the great outdoors by spending the morning roaming the trees at Kelley's Canyon Orchard, only 20 minutes from Twin Falls. The almost 100-year-old orchard is fifth generation owned and sits on 200 acres next to the Snake River.
On designated u-pick days throughout the growing season (posted to Facebook), you can walk through apple, plum, cherry, and peach trees to pick your own or purchase pre-picked fruits and vegetables along with honey and jams at their farm stand.
In downtown Buhl stop into Cloverleaf Creamery for delicious ice cream. Owners Bill and Donna Stoltzfus had been supplying the previous owner's creamery with milk from their dairy farm of grass-fed, pedigree Holstein cows for decades before taking over the business in 2007.
Using the building's original, antique processing equipment, they bottle fresh milk and make cream, butter, and ice cream for the lactic-loving residents of southern Idaho. Enjoy ice cream flavors like huckleberry, Idaho's state fruit, or Donna's personal favorite coffee, the perfect afternoon pick-me-up.
Before leaving Buhl stop by Cedar Draw Cider on the edge of town for some liquid sunshine made by Emily Mason. A registered nurse, Emily began experimenting with plums that grew on her family's three-acre property a few years ago and, although not technically cider, she turned those early experiments into a tasty business.
Today, Emily and her husband John make cider from plums and 10 varieties of apples.Their outdoor cider garden and tasting room (made from a shipping container) are where families hang out on sunny afternoons.
While the adults sip on complex and fruity ciders like Spice Queen made with cardamon or Le Fleur with local lavender and honey, kids can enjoy the Mason's cane sugar root beer. It's so good the adults drink it too.
Back in Twin Falls, Frederickson's Fine Candies has a rich family history and even richer chocolate candies. What began as an ice cream shop in 1936 by Jack Frederickson is now a beloved institution run by Jack's daughter Mary and grandchildren Nathan and Angie, who is also head chocolatier.
The store specializes in all kinds of chocolate-covered goodness, from marshmallows to nuts to cherries. And because it's Idaho, they even have chocolate-covered potato chips, the perfect mix of salt and sweet.
The Naturalist
In this geologically active part of the world, there are several natural hot springs bubbling near Twin Falls. Get in a relaxing soak at Miracle Hot Springs near the town of Hagerman.
While the underground source water is 160 degrees, by the time it reaches the resort's four main outdoor pools, the temperatures range from 95-105. Guests can also splurge on a small private pool or larger VIP pool for groups.
General adult admission to the outdoor pools is only $12 per person and private and VIP pools are available by reservation only.
Take in the natural wonder of Box Canyon Springs Nature Preserve – part of Thousand Springs State Park – where you can take in the views of the large natural springs from an overlook at the top of the canyon or hike down a 4.3-mile loop trail that enters the canyon.
Swimming in the pools or splashing in the waterfalls is a wonderful way to cool off on a hot summer day. There is a $7 parking fee.
Closer to Twin Falls, escape to Dierkes Lake Park for a dip in an old school watering hole. There are lifeguards and a concession stand in the enclosed swimming area during the summer and the lake is stocked with blue gill and trout for fishing.
Canoes and kayaks are also welcome. The lake is a unique draw for area SCUBA divers because of sunken rowboats and other objects they can discover underwater. There's a $5 parking fee.
The Historian on a Trip to Twin Falls
To experience what the life was like a century ago, visit Ritter Island at Thousand Springs State Park. The island was purchased in 1918 by Millie Miller, a Utah businesswoman who wanted to create the purest collection of Guernsey cows she could assemble.
A tour of the barn and grounds will show you how Millie fed, milked, and stored grain for her prized cows (the first cow she imported from Guernsey is buried on the island with a stone marker).
The restored barn and dairy feature many of the implements used back then. Miller's two restored homes are also available for overnight rentals.
A trip to Minidoka National Historic Site a few miles northwest of Twin Falls explores a sad chapter of American history. Minidoka is where 13,000 Japanese Americans were incarcerated from 1942 to 1945, a segment of the 120,000 men, women, and children whose lives were upended after the Japanese attacked Pearl Harbor in 1941.
The site at Minidoka contains a new visitor's center with photographs, videos, and artifacts depicting what life was like for those forced to live here.
Under the watch of eight military guard towers along the camp's perimeter, residents did what they could to uphold their traditions in the harsh climate of Idaho's high desert and continue with daily activities including farming, businesses, and a newspaper along with social events like holiday parties and dances.
The park's centerpiece is an impeccable baseball field, one of 14 originally onsite, where teams and those cheering them could have some fun and respite during an awful confinement.
TownePlace Suites makes a great home base for a trip to Twin Falls. This brand-new property has rooms with mini-kitchens and full-size refrigerators, large bathrooms and closets, and comfortable sitting and desk areas. TownePlace also offers free continental breakfast for guests every morning.
If you have one or more of these travel personalities, consider a visit to Southern Idaho. To get there, fly into Magic Valley Regional Airport/Joslyn Field through Salt Lake City via Delta.
To drive, Twin Falls is about three and a half hours from Salt Lake City, eight and a half hours from both Portland, OR, and Spokane, WA, nine hours from Seattle, 10 hours from Denver and a little over four hours from Jackson Hole, WY.
Book This Trip to Twin Falls
Ready to plan an off-the-beaten trail trip to Twin Falls, Idaho? Start preparing with hotel and VRBO accommodations, local shop recommendations, hiking tips and more through TripAdvisor and Travelocity.
Next, check out CheapOair for flight deals and seasonal codes for your trip to Twin Falls. Visit SIXT for the best Idaho car rental options and pricing.
Learn more at https://visitsouthidaho.com/
Author's Bio: Carrie Dow is a freelance writer based in Charlotte, NC, whose work has appeared in regional and national magazines. Former editor for The Drink Nation, she uses her expertise on the food and beverage industry to travel the world looking for unique eats and experiences. She also founded What's Pawsitive, a website that profiles animal-based travel, animal rescue organizations, and animal welfare advocates around the world.