As this story was written, many National Parks in the United States were remaining open, although without the usual services. If they close, or if you won't be traveling to any soon, here's a virtual trip to several of them.
The term "national parks" usually conjures up images of soaring landscapes, vast vistas and dramatic terrain – much like that encountered in Denali. But dozens of other sometimes smaller, lesser-known sites scattered around the United States also have much to offer visitors.
Some of them relate often-forgotten but intriguing chapters of American or geological history. An added bonus is that they usually attract fewer people than better-known parks, forests, monuments and other enclaves which make up the U.S. National Park System.
Let's begin our journey with a trip back in time. In 1849, a miner heading for California at the height of the Gold Rush passed through a region of granite spires and stone shapes in Idaho that he dubbed the "City of Rocks." When a national reserve was established there 150 years later, the name stuck. The granite outcroppings, some of which are more than 2.5 billion years old, soar above Alpine-like Meadows to create an other-worldly landscape.
The site also serves as a reminder of the westward migration of pioneers in America during the mid-19th century. Ruts made by the wheels of wagons in which many of them rode still are visible today. Inscriptions written with axle grease on large rocks, which also have been preserved over time, bear the names of hardy souls who undertook the treacherous journey to seek riches and a better way of life.
Volcanoes Tell Part of Mother Nature's Story
Popping mud pots, boiling pools of water and roaring thermal steam vents are among very different geological creations that dot the landscape of Lassen Volcanic National Park in California. Jagged peaks also help tell the story of the area's eruptive past.
One result of Mother Nature's violent outbursts is that all four types of volcanoes known to exist throughout the world – plug dome, cinder cone, shield and composite – are represented within the park. Gentle trails and scenic overlooks provide access into, and views over, a number of the most dramatic areas.
Many people are surprised to learn that one of the largest and finest stretches of sand in the U.S. is located not along an ocean shoreline, but in the land-locked state of Colorado. The tallest dunes in North America are the main attraction at Great Sand Dunes National Park. Topping them all is the spectacular Star Dune, which reaches a height of 750 feet.
The diverse landscape also includes rolling grasslands, wetlands, Aspen forests and Alpine lakes. Visitors are free to walk on the dunes, and during summer, when the sand can heat up to 150 degrees, some take time to cool off in Medano Creek.
Where Dinosaurs Once Roamed
An estimated 150 million years ago, a much larger river in what now is Utah attracted a number of species of dinosaurs to its banks. Over time, it became a virtual graveyard for those beasts. Some of their bones remain embedded in rock at the Dinosaur National Monument.
An exhibit hall provides views of about 1,500 bones of numerous species. In places, people may reach out and touch real dinosaur fossils. Some are of Sauropods, long-necked plant eaters that were the biggest creatures ever to walk on earth. Other specimens range from large to small.
Another attraction is evidence of the Fremont people, a group who lived in this area from about 200 to 1300 A.D. They left behind rock carving petroglyphs and painted pictographs that depict both human-like figures and animals, including relatively realistic-looking birds, snakes and bighorn sheep.
Life of a very different kind is recalled at the Navajo National Monument in Arizona. Three intact cliff dwellings remain much as they were when built in natural sandstone alcoves by prehistoric Puebloan people.
The cliff dwellers grew corn, beans and squash, and hunted wild game in the surrounding canyons. They paved the way for Native American groups that later took up residence in the Southwest including the Navajo, who live there today. A museum displays remnants of pottery, tools and other items that were found at the site.
Even an Historic House Has a Place in the U.S. National Park System
Many decades after early Spanish explorers encountered families of Puebloan people, another family helped to establish and lead the new nation that was born along the eastern seaboard. A mansion in Quincy, Massachusetts, named "Peacefield," served as home to John Adams, John Quincy Adams and two subsequent generations of that famous dynasty.
The house was purchased in 1787 by John Adams, then the minister to Great Britain, who later served as vice president and second president of the United States (1797- 1801). John Quincy Adams won fame as a diplomat, member of the U.S. Congress, American Secretary of State and the sixth president (1825- 1829). Furnishings in the house, now designated as the Adams National Historical Park, include items acquired by each generation of the family.
Much credit for expansion of the U.S. National Park System goes to Theodore Roosevelt. During his stint as president (1901- 1909), "Teddy" was instrumental in having legislation enacted that established five national parks, and empowered presidents who followed him to designate historic and other landmarks as national monuments.
It's fitting that his role in conservation is recalled on a 91-acre outcrop in the Potomac River, which skirts Washington, D.C. What now is Theodore Roosevelt Island was used in the past first by Native Americans as a favored fishing spot, and later by Union troops that were stationed there during the American Civil War.
Visitors today learn about the legacy of America's 26th president at a memorial that includes his statue and some of his most memorable quotes. Trails lead through marsh and forest terrain, and sharp-eyed bird watchers may spot woodpeckers, owls, eagles and other resident and migratory flyers. This pleasant retreat is close to the hustle and bustle of the Nation's Capital but very different in atmosphere.
For more information about the U.S. National Park System, including its famous and not so famous sites, log onto www.nps.gov
Authors: Fyllis Hockman and Victor Block are a husband-wife team of experienced travel journalists who have gallivanted throughout the United States, and to nearly 80 countries around the world, and written about what they have seen, done and learned. Their articles have appeared in newspapers across the country and on websites across the Internet, and they each have won numerous writing awards. They love to explore new destinations and cultures and uncover off-the-beaten-path attractions. Read more of their work at The Rambling Writers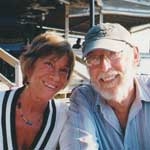 Latest posts by Rambling Writers
(see all)