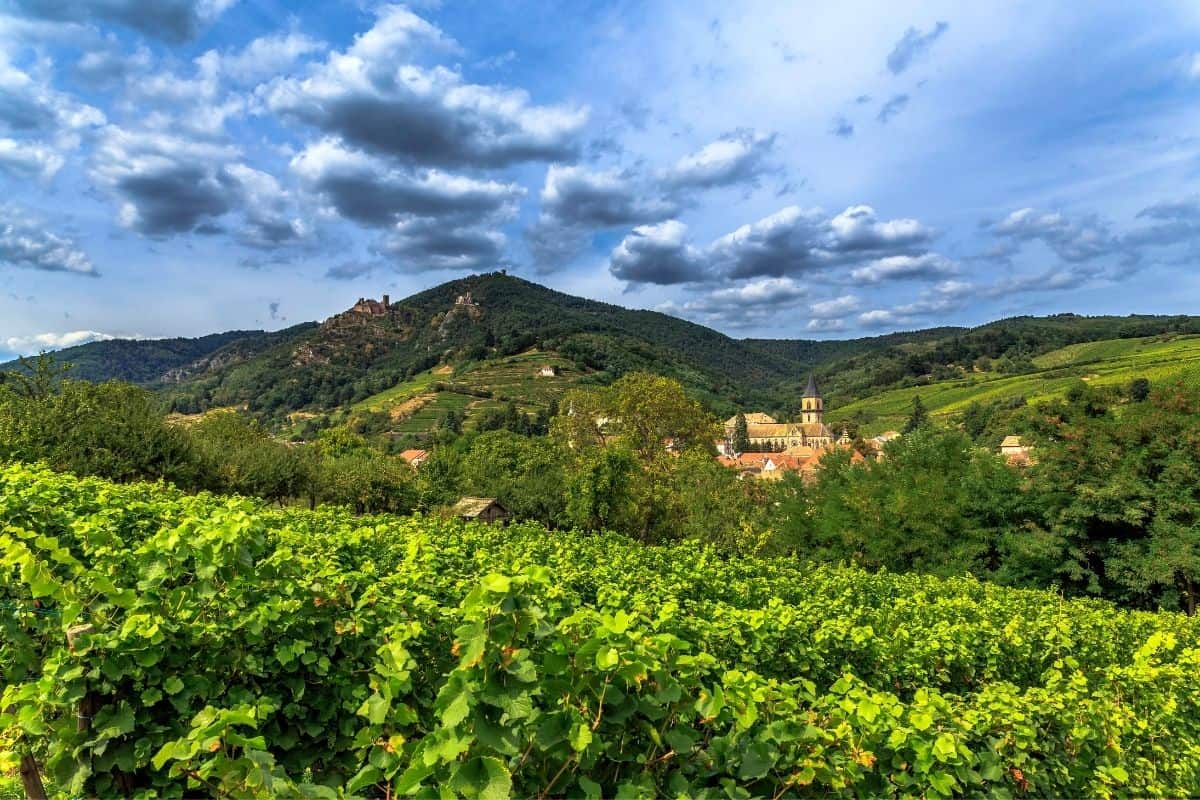 France has a reputation as one of the world leaders when it comes to wine-making for good reason.
Numerous winemakers have been perfecting the cultivation and production through family wineries for centuries. They have managed to produce wines of every style and quality level. At the same time, some of the best wines in the world are produced in the wine regions of France.
Vineyards occupy huge areas, so it's nearly impossible to come to France without seeing at least a part of that wine magic.
Get to Know the Wine Regions of France
Wine tasting tours are a great way to get to know different varietals and find the taste that suits you perfectly.
There are 250 grape varieties in French vineyards, but most wines are made from only 40 varieties. They are dominated by Cabernet Sauvignon, Chardonnay, Sauvignon Blanc, Pinot Noir and Merlot.
So, if your idea of a perfect day includes enjoying a glass of wine in a scenic location, join us in an adventure to explore the top wine regions of France.
Among other things you'll find out why terroir is very important, what is the secret of Provence and where champagne is made.
Prepare your tastebuds for your wine tour in France with a curated selection of French wines from Wine.com. Talk to an expert on your preferences and which regions you'd like to explore and get hand-picked bottles delivered to your door. Check out the selection and deals here.
Visit Alsace and Taste Excellent White Wines
Alsace is probably the smallest region in mainland France. It is located in the eastern part of the country near Germany.
The seat of the European Parliament is located in Strasbourg, the largest city in this region. Between the Vosges and the river Rhine, lay numerous vineyards where excellent white wines such as Pinot Gris, Riesling and Gewurztraminer are made.
Sylvaner, Chardonnay, Pinot Blanc, and Muscat are also present in wine production.
The best way to get to know the tastes and aromas of Alsatian wines is to take the Alsatian wine route. On the tour, you can visit little fairytale villages like Eguisheim and many boutique wineries.
There is also the beautiful city of Colmar, with canals, fountains, and charming squares.
Most Alsatian wines have the AOC (Appellation d'Origine Controlee) designation, which indicates a controlled geographical origin. You can also see the Alsace Grand Cru label on the bottles of premium wines.
Bourgogne Features Highly Valued Wines
Bourgogne or Burgundy is an area in the mid-eastern part of France. The vineyards cover as much as 27 thousand hectares and the most famous wines are Chardonnay and Pinot Noir.
Thanks to its unique climate and land ideal for grape production, Burgundy has been declared a UNESCO natural heritage site.
Also, due to the climatic conditions and historical tradition, wines from Burgundy are highly valued. A bottle of Romanee-Conti wine from 1945 was sold in 2018 for more than half a million dollars. Some collectors invest in Burgundy wines for potential future resale value.
Prestigious vineyards in Burgundy are Chablis, Côte de Nuits, and Côte de Beaune. More popular commercial Burgundy wines include Meursault and Pouilly Fuisse.
Burgundy preserves a rich cultural heritage. The region features beautiful castles, cathedrals, and charming towns all adding to the wine tasting experience.
Make sure to also visit the Hospice de Beaune, a former hospital that has been turned into a museum. A large auction of Burgundy wines has been held at the Hospice every November for more than 150 years.
When in Burgundy, you can also visit Jura, a small wine region in France between Burgundy and Switzerland, where wines have been made since the 18th century.
Try Beaujolais Nouveau: The First Wine After Harvest
The Beaujolais wine region of France is located south of Burgundy, towards Lyon. It is known around the world for the red wine Beaujolais Nouveau, produced only from Gamay grapes.
Beaujolais Nouveau is the first wine made after harvest. You can drink it after fermentation which lasts around 6 weeks.
Sales of this wine begin every third Thursday in November. Although this wine is of lower quality and lower prices, it has cult status because it marks the beginning of the wine new year and is exported to more than 100 countries.
Not counting France, most of this wine is consumed in Japan and the USA. Beaujolais Nouveau is a good companion to cheese and dried fruits.
If you take the 140-kilometer-long wine route through the Beaujolais wine region, you will enjoy not only top-quality wines but also beautiful landscapes and endless vineyards.
Explore Rhone Valley Wine Routes
Grape harvesting in the Rhône Valley wine region of France is challenging because many vineyards are located on steep hills.
Most red wines from the Rhône Valley are made from two grape varieties: Syrah and Grenache. The most famous vineyards in the Rhône Valley are the Cornas, the Hermitage, and the Chateau Grillet.
Of the wines produced here, the Côtes du Rhône, Cote Rotie and Chateauneuf du Pape stand out for their quality. They are specific because they are made by mixing as many as 13 grape varieties. If you are a fan of white wine, Marsanne and Viognier will delight you.
The best appellations on the right bank of the Rhone river are the Cotes du Vivarais, St Gervais, and Laudun. They are among the leading producers in the Southern Rhone.
This gastronomic region offers even 14 wine routes, along which you will try not only great red wines but also delicious cheeses and other local specialties.
Make sure to visit Lyon, one of the most beautiful French cities. The old town Vieux Lyon is famous for its Renaissance buildings. There is also the beautiful La Place Bellecour, the Gothic Cathedral, and the phenomenal Cinema and Miniature Museum.
Discover Amazing Wine Regions Not in Europe
Visit Provence and Enjoy Premium Rosé Wines
Provence is certainly known for its amazing lavender fields and attractive cities such as Saint Tropez and Cannes.
But, did you know that premium rosé is also produced in this southeast wine region of France? Rosé here is usually fruity and features crisp acidity.
Provence has about 400 vineyards and wine cellars. Red grape varieties such as Syrah, Cabernet Sauvignon, and Mourvedre are most commonly used in the production of wine from Provence.
These varietals make beautiful rosé and red wines, such as Chateau Vignelaure Rose, Château de Pibarnon Bandol and Domaine Tempier Bandol Rouge.
For white wines, winemakers use Semillon and Rolle grapes. The most known appellations are Côte de Provence and Coteaux Varois en Provence. As you enjoy these quality wines be sure to also explore the cultural sights of Provence.
Visit the Palais des Papes, a UNESCO-listed 14th-century papal palace in Avignon. You will surely like the beautiful Mediterranean port of Marseilles, ancient ruins in Arles, and Aix-en-Provence with its numerous fountains.
Red and Rosé Wines are Most Common in Corsica
Corsica is a French island, located in the Mediterranean Sea, between Provence and Tuscany in Italy. It's the combination of the French and Italian wine-making culture that gives great importance to this wine region.
Wines have been made in Corsica for 2,000 years. The most common are red and rosé wines, which are mainly made from the Vermentino and Nielluccio varieties. Diverse soil, favorable winds, and summer heat create excellent conditions for growing vines.
Corsica also has several wine sub-regions. The most famous is Patrimonio, with vineyards on the coast, and Vin de Corse with the oldest wineries on the island. As part of Corsica wine tours, you can visit wineries and try wines with local food, such as goat cheese or cured meat products.
Along the coast, you will see charming port cities. This includes Saint Florent, the fortress city of Bonifacio and Calvi, with a beautiful marina and lovely beaches.
You can also visit Bastia, a port founded by the Genoese in the 14th century, as well as the Napoleon Bonaparte Museum in Ajaccio.
Additionally, Corsica provides excellent conditions for hiking, as it has peaked over 2,000 meters above sea level plus the island's sandy beaches will mesmerize you.
Languedoc-Roussillon is Known for Sweet Wines
This wine region of France is in the south. Due to the Mediterranean, the climate is very warm and there is low vegetation.
Nearly 300 sunny days a year mean that a visit to the Languedoc-Roussillon wine region is stunning in all seasons. The vineyards cover approximately 300,000 hectares, so the Languedoc-Roussillon region produces a third of French wine production.
Roussillon is especially known for its natural sweet wines Vin Doux Naturels. The most represented varieties are Grenache and Carignan.
Wines from this French wine region have an excellent price-quality ratio. For a relatively low price, you can buy high-quality wines. Excellent sparkling wines are produced in the Limoux subregion. Clairette du Languedoc, Corbieres, and Saint-Chinian are very good examples of this.
Due to the proximity of Spain, in this region, you can feel the influence of Spanish gastronomy and architecture. And also Spanish techniques in wine production.
Bordeaux Features Most Awarded Wines in the World
Bordeaux is one of the most famous wine regions in the world. It is located in the southwestern part of France, near the Atlantic Ocean.
Rocky soil with sand and clay creates ideal conditions for growing Merlot, Cabernet Sauvignon, and Cabernet Franc varietals. Bordeaux wines are among the most awarded wines worldwide.
The Bordeaux region has more than 5,500 winegrowers, 65 appellations and over 272,000 acres, reflecting the tremendous range of châteaux, growers and communities hard at work in the region.
"Chateaux Route" is the most popular wine tour in Bordeaux. You can visit numerous wineries and enjoy the beautiful castles and landscapes that will take your breath away.
While there visit the Bordeaux Wine Museum. This futuristic building is where you can learn more about grape varieties, aromas, and wine production. Plus, at the rooftop bar of this museum, you can enjoy a panoramic view while drinking a glass of local wine.
If you go a little further south, between Bordeaux and the Pyrenees, you will discover a small but interesting wine region – southwest France (Sud-Ouest). Here you can find sweet and sparkling wines, which are made from the Gamay variety, as well as excellent wines from the Malbec variety.
There are many unique ways to experience the wine of Bordeaux, from yoga and wine in a yurt; surfing with winemakers; hot air balloon and private flight charters; a "Masquerade" Marathon; escape rooms to find the treasure of Charlemagne; and treetop wine tasting.
In Bordeaux, you can even become a "Vintner for a Day" at Château Pape Clément, Château Fombrauge or Château La Tour Carnet. In the B-Winemaker Workshop, you'll learn all about Bordeaux. The secret to Bordeaux is the blend of different grape varieties to achieve the desired flavor and texture.
While blending is done with both reds and whites, this experience is all about reds. You'll get to taste Merlot and Cabernet and then blend them to your perfect ratio. Best of all, you'll take home your own customized bottle.
Bordeaux Wines
Bordeaux is home to many top wineries. Here are some of our favorite wines from this region:
Tour de Mirambeau Bordeaux Blanc, 2020
Tour de Mirambeau is run by the Despagne family, multi-generational family of winemakers based in Entre-Deux-Mers. The label of their white wine, Tour de Mirambeau, is an homage to the family's love of surfing the Mascaret in the summertime.
Château d'Arsac Margaux, 2018
Château d'Arsac is an historic vineyard in the Margaux appellation of Bordeaux. Since the early 2000s, Château d'Arsac has been transitioning towards eco-friendly winemaking. Guests who visit the château can enjoy one of a kind artworks at the property, as well as a spoken-sung presentation, "Si Arcac m'être chanté" ("if Arscac were sung to me").
Château Recougne Bordeaux Supérieur, 2018
Owned by Xavier Milhade family wines, Château Recougne is the family's historic property and home to four generations of winemakers. The family recently launched eco balloon tours, which offer guests an aerial view of their vineyards in Bordeaux's Saint-Émilion.
Loire Valley (Val de Loire) Offers the Longest French Wine Route
Did you know that the Loire Valley has the longest French wine route? A thousand vineyards and many wineries are located along an 800-kilometer-long road. You can also explore the beautiful landscapes of western France by bike thanks to the excellent bike paths along the wine route.
The Loire River essentially divides the north and south of France. The northern part of the country has a humid climate and the southern part has a Mediterranean climate.
Due to the different climates and different soil, the wines from the Loire Valley are quite diverse. The most popular varieties are Sauvignon Blanc, Chenin Blanc, Grollo, and Muscadet.
In the Touraine district, you can also find Vouvray, an excellent white wine made from the Chenin Blanc variety. Pouilly-Fume AOC and Sancerre AOC are the most famous appellations in the Loire Valley.
If you like red wines, you can find the best Cabernet Franc wines in the Saumur and Anjou areas. Red wines from the Loire Valley go well with mature cheeses and grilled meats.
Thanks to fairy-tale castles, picturesque vineyards, and historic villages, most of the Loire Valley has been declared a UNESCO World Heritage Site.
You can visit the largest French castle of Chateau de Chambord from the 16th century, located on the left bank of the Loire River. We also recommend a tour of the Chateau de Chenonceau and the fantastic Château de Cheverny with its beautiful garden and greenery.
Do not miss the opportunity to visit the UNESCO-listed Cathedrale Saint-Etienne in Bourges, built in the 12th century.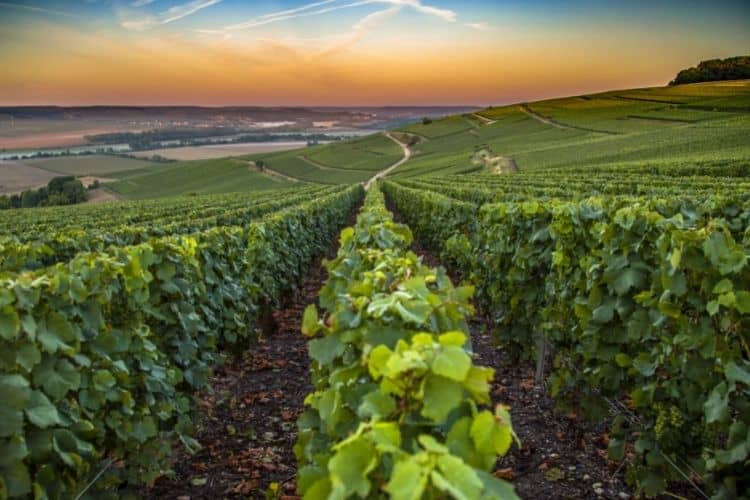 Indulge in the Champagne Wine Region of France
The Champagne wine region is one of the most famous wine regions in the world. It's located in the northeast of France, just an hour and a half from Paris.
The whole area has been declared a UNESCO World Heritage Site and by law, only wines from this area may be called champagne. All similar wines are called sparkling wines.
Champagne has become synonymous with the celebration of success and victory and is served in recognizable narrow and deep glasses to keep the bubbles as long as possible.
The highest quality sparkling wines in the world are produced from the varieties Chardonnay, Pinot Meunier, and Pinot Noir. The most popular champagnes include Laurent-Perrier and Pommery.
Reims is the capital of the Champagne region. All French kings were crowned in this city. In Reims and Epernay you can visit the best champagne producers in the world, such as Moet & Chandon and Veuve Clicquot.
Book This Trip
Start planning a trip to the most exciting, flavor-filled and beautiful regions of France. Get prepared with hotel and VRBO reservations, local restaurant reviews, knowledge on how to get around and more through TripAdvisor and Travelocity.
Author Bio: Based in Serbia in Europe, Marija Stojanovic Petkovski worked as a journalist but realized writing about the most beautiful places in the world is something that inspires her. She is sure that a pint of good craft beer perfectly accompanies a tasty homemade lasagna. In her spare time, she enjoys playing with her children and spending time outdoors with her family.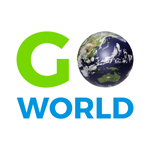 Latest posts by Go World Travel Magazine
(see all)