It's day five of our trip down the Pacific Coast Highway. Before leaving the Inn at Cape Kiwanda, I stop at Stimulus Coffee and grab a latte. Vacation or not, I have to start my day off right. The fog lightens a bit as we continue south.
Entering the central coast of Oregon, we begin to see more dramatic and more frequent views of the ocean. While there are many small towns along the way to choose from, we choose Historic Nye Beach in Newport Oregon. It has been a popular vacation spot since the late 19th century. We stroll through several shops and decide to get more coffee and try a pastry before we continue on. (As you can tell, I am kind of a coffee freak.)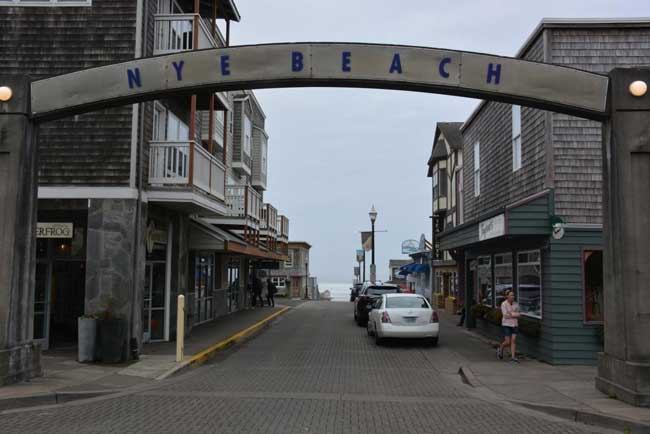 We hop back in the car and head south. Thirteen miles south of Yachats, Oregon, we see Haceta Head, a beautiful lighthouse. It has a light keeper's cottage that is currently used as a Bed and Breakfast.
Ever dreamed of staying the night right next to the lighthouse? Here is your chance. It is overcast today as I grab a photo of the lighthouse. This makes the light stand out and I can envision what a seafarer might see.
Upon entering the southern coast of Oregon, we pull over at Umpqua Lighthouse State Park. Of the nine lighthouses in Oregon, seven are open to the public. Umpqua is one of them. A tour is beginning when we arrive, so we decide instead to take the 1-mile hike around Marie Lake. I feel like I'm in an enchanted forest. It is beautiful.
Back on the road again, we continue to see fabulous views of the ocean. We are planning to kayak tomorrow, so we stop in Port Orford to make sure we can find the dock. We see the kayaks sitting on the dock and I try to ignore my nerves. I have never kayaked in the ocean before and this is out of my comfort zone.
On to Gold Beach, where we stay the night at Pacific Reef Hotel. This hotel is unique in that it has a large movie screen between the hotel and the ocean. We watch a documentary on Gold Beach when it gets dark.
Families can even rent small condos here. Fish tacos for dinner at the Chowda House, then off to sleep to prepare for tomorrow.
Continued on next page