With the arrival of spring, the northwest is calling. If you're in the western part of the US, Portland, Oregon is only a two or three-hour flight away. Rates for direct round trip are affordable (Southwest and Alaska Airlines offer some of the best rates), and private lodging can be had for under $100 per night. So fly out on Thursday night and come back Sunday for a full three-day getaway.
Where to Stay in Portland
Consider staying at a B&B or renting an Airbnb in Portland for the weekend. Across the Willamette River, east of downtown, are some safe, affordable neighborhoods with lots of restaurants and shops worth exploring as well.
Staying out of downtown will save money on the overpriced hotels and city parking costs. My girlfriend and I rented a guest house in the Brentwood-Darlington neighborhood for three nights for less than $300. We had a large modern studio space with a private patio, full kitchen, big-screen TV and couch, and a comfortable Queen-sized bed.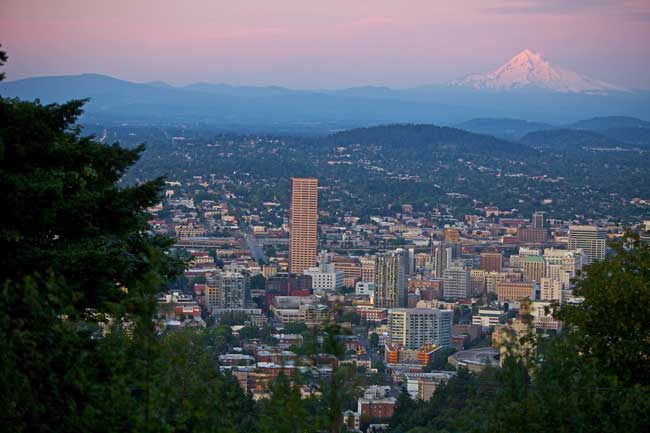 How to Get Around in Portland

What you'll save on lodging will pay for a rental car and some meals out. And you'll want a rental car to drive to the coast, which I strongly suggest if you're unsure when your next trip to Oregon will be. We rented an SUV from AVIS, which is a short walk under the tunnel at Portland International Airport — no shuttle required — for under $150. There was more than enough street parking where we stayed, and street parking or daily parking downtown was affordable. But if you decide against the car, downtown is only 15 minutes from the airport and the train system is excellent.
What to Do, See, and Eat in Portland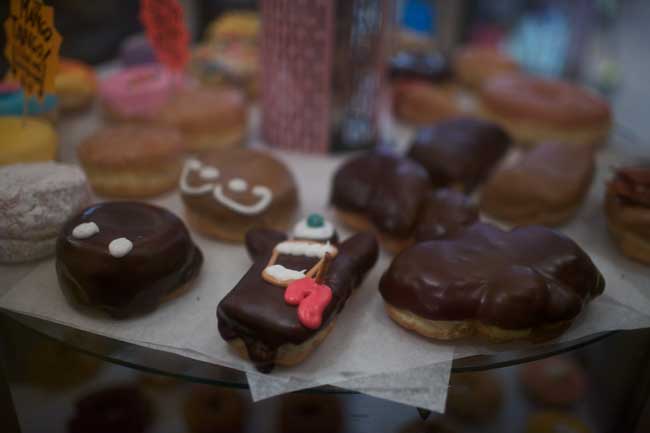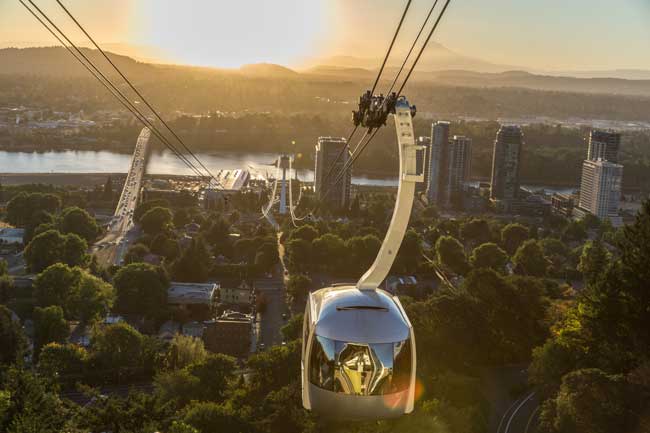 Day Trip: Cannon Beach, Oregon
A mere 90 minutes from Portland, Cannon Beach, Oregon is a must if you have the time. The beach near Haystack Rock, a 235-foot icon that sits in the Pacific just a couple of hundred feet offshore (you can walk up to it in low tide) that is part of the Oregon Islands National Wildlife Refuge, is a great place to take a walk with the family or partner.
Get a bite to eat at The Wayfarer Restaurant and Lounge, where, from your table, you can look out through the wall of windows that face the Pacific and Haystack. Even the tables in the back of the restaurant, which are set up a couple of feet above the ground floor, have a gorgeous view.
Have the braised short rib poutine — potato fries tossed with shredded braised short ribs and shallot's Beecher's Flagship white cheddar cheese curds with Bordelaise sauce. It's an Oregon favorite and a hearty starter after a long, windy walk. The quaint downtown area, although touristy, is worth spending some time in. There's an independent bookstore, lots of coffee shops, and boutique shops.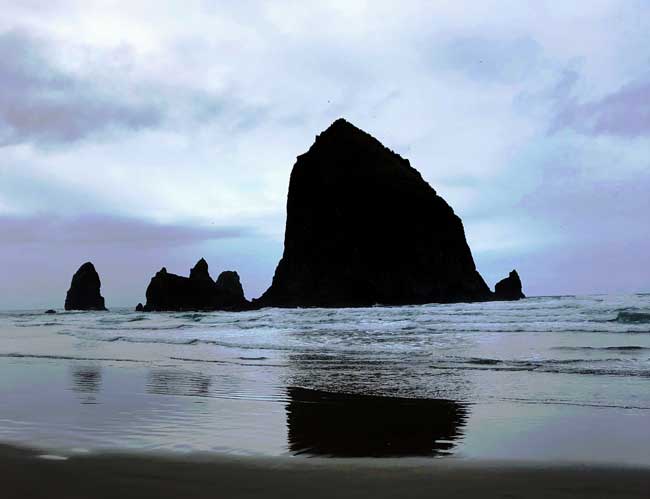 There is so much else to do in greater Portland — from a half-day hike out to Multnomah Falls to brewpub excursions and wine tours, and hitting the thrift shops and antique stores. Take four photos at the photo booth at Ace Hotel (my girlfriend and I got a great personal souvenir!), or stroll through the Japanese Garden if you get good weather. Like any city with a lot of culture, you could spend weeks in Portland without getting bored. Choose wisely, but don't think you'll be able to see and do everything you want to do in a weekend.
Author Bio: Geoff Watkinson has an MFA from Old Dominion University, where he taught writing. He has contributed to storySouth, Guernica, Switchback, The Virginian-Pilot, and The San Diego Union-Tribune, among others. Read more of his work at geoffwatkinson.wordpress.com, or find him on Twitter: @GeoffWatkinson.