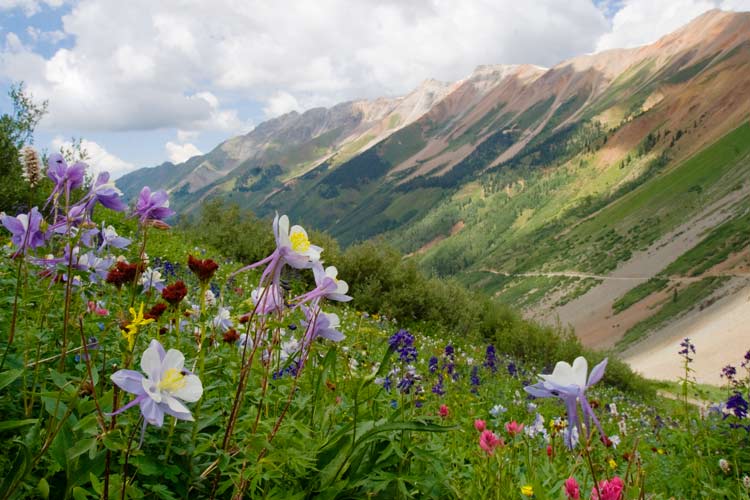 Everyone visits Colorado in the winter. With dozens of mountain towns to choose from, ski season is a popular reason to head to the Centennial State.
But why not skip the crowds and discover your new favorite Colorado mountain town during the summer?
Colorado summers are beautiful – the days are warm and sunny, but the evenings are refreshingly cool. If you time your visit just right, you'll find the mountainsides covered in wildflowers.
Planning a last-minute trip to Colorado?
Top Experiences and Tours in Colorado:
Where to stay and transportation in Colorado:
The Best Mountain Towns
Each Colorado mountain town offers a different summertime experience. Some are known for their alpine flowers or relaxing hot springs, while others have unbeatable Colorado-style festivals.
Not sure where to start? Here are our five favorite Colorado mountain towns to visit this summer.
Some useful travel tips for your perfect trip to Colorado:
Crested Butte, Colorado
It's unique combination of hippy flair and historic mining town charm makes Crested Butte one of our favorite Colorado mountain towns.
Named as one of a "Dozen Distinctive Destinations" by the National Trust for Historic Preservation, Crested Butte is a Colorado town you won't want to miss.
Though it's a little bit off the beaten-path, Crested Butte is well worth the drive. The tiny town of 1,500 holds its own with beautiful vistas, abundant outdoor activities and tons of Old West history.
Nestled at the base of the majestic Rocky Mountains, Crested Butte is well known for its skiing, but it's also a top hiking destination. Stop by the visitor center for a trail map and go exploring, both by foot and mountain bike.
You can also experience the magic of Taylor Canyon, a once-in-a-lifetime whitewater rafting adventure between Gunnison and Crested Butte.
Perfect for every member of the family, this tour of the Taylor River will get your heart rate up while giving you an even closer glimpse into what makes this region so popular for Colorado natives.
Steamboat Springs, Colorado
One of Colorado's most popular skiing and snowboarding destinations, Steamboat Springs still serves up a serious amount of fun for summertime visitors, especially if you happen to like cowboy hats. The Wild West is alive and kicking in the hills of Steamboat Springs.
Over the summer you can skip the ski slopes and head for the campgrounds, taking in the beautiful mountain scenes and the amazing Yampa River.
Try a whitewater rafting tour or even grab an inner tube and go tubing down the Yampa.
Or you can head straight to the springs for which the town gets its name. If you're looking for an intimate, authentic spring experience, check out Strawberry Park Hot Springs. These natural hot springs will heal you in no time.
If you can, try and schedule your trip to Steamboat Springs during the town's annual Hot Air Balloon Rodeo and Art in the Park festival.
Typically held in late June/early July, the Hot Air Balloon Rodeo features a wide array of balloons, including some shaped like cowboys and turkeys and everything in between.
Ouray, Colorado
Often hailed as the Switzerland of America, Ouray is another "can't miss" stop on your summer mountain town tour of Colorado.
Located a little further south in the heart of the snow-capped San Juan Mountains, Ouray is a great place to take a soak in the natural hot springs or get up close and personal with some of the beautiful waterfalls that sprinkle the region.
The wildflowers alone are enough to bring tourists coming back to the quaint mountain town of just over a thousand people. There are many hikes available, some beginning at the edge of town.
If you want more in-depth knowledge of the town's gold and silver history, you can check out the Bachelor Syracuse Mine. There you can see what it was like to be a miner back in the day.
Ouray offers several historic walking tours, many quaint shops on the main strip and even has its own ghost tour which you can enjoy during the day or in the evening, if you're feeling brave.
If you want to cleanse your spirit, stop by the vapor caves and relax in this sweet little mini-Switzerland.
Breckenridge, Colorado
Nestled in the heart of the breathtaking Rocky Mountains, Breckenridge stands as a vibrant and picturesque mountain town, offering an unforgettable summer experience for travelers seeking natural beauty, outdoor adventures, and a charming small-town atmosphere.
Renowned for its world-class ski slopes, Breckenridge truly comes alive during the warmer months when the snow melts away, revealing a paradise of lush forests, crystal-clear streams, and majestic peaks.
Outdoor enthusiasts flock to Breckenridge during the summer season, drawn by its plethora of recreational activities. Hiking and mountain biking are at the top of the list, with miles of scenic trails that cater to all skill levels.
Whether you're looking for a leisurely stroll or an adrenaline-pumping mountain biking adventure, Breckenridge has it all. The surrounding peaks offer stunning vistas, and the wildflower-filled meadows create a colorful tapestry that's a feast for the eyes.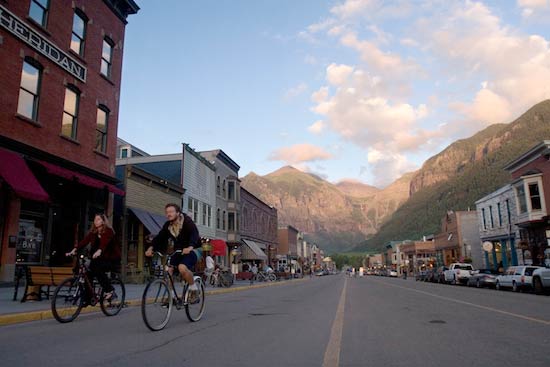 Telluride, Colorado
If you're looking for the quintessential mountain town experience, look no further than Telluride, Colorado. Filled with historic buildings from Colorado's Old West era, this former mining region has become a hub for artists, athletes and adventure seekers.
The town is tucked away in an isolated box canyon, far removed from the hubbub of city life. Surrounded by steep forested peaks, Telluride has always moved to the beat of its own drum – and that's part of its charm.
Telluride has a busy summer schedule of unique festivals. The town's annual Bluegrass Festival happens each June, bringing numerous bluegrass bands to the region for a little outdoor fun in the sun in the town's outdoor amphitheater.
You can ride the ski gondola up the mountain in the summer to view the tiny town from above. Or go even further to the top of the mountain for a glorious view of the San Juan Mountains.
Or you could hike to Bridal Veil Falls, Colorado's longest free-falling waterfall. The region is popular with fishermen, hikers, golfers and bikers.
Summertime in Telluride means spending every possible moment outside enjoying the great outdoors.
Who knows – maybe you'll be so busy you'll play right through summer and be in the perfect place to kick off your ski season!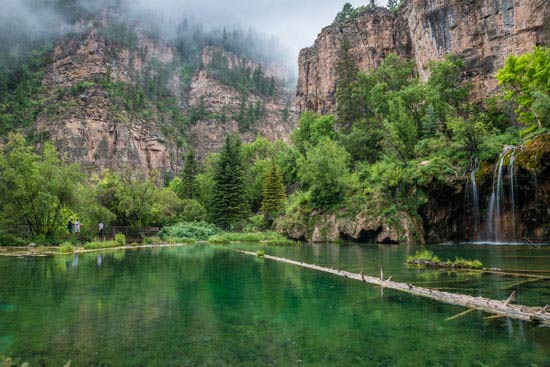 Glenwood Springs, Colorado
Glenwood Springs is one of the most popular weekend getaway destinations for Coloradans. They come to soak in the hot springs and hike to Hanging Lake.
The summer heat draws sightseers to Glenwood Caverns Adventure Park, a one-of-a-kind gem and mineral spectacular that puts you up close and personal with some of the most beautiful crystal and rock formations in Colorado.
Originally founded on cave tours, Glenwood Caverns Adventure Park has become a mecca for thrill seekers, who come to sample the Alpine Coaster, Cliffhanger Roller Coaster, Soaring Eagle Zip Ride and the fearsome Giant Canyon Swing.
Glenwood Springs also offers excellent hiking, horseback riding, kayaking and even paragliding. If you're up for a hike, Hanging Lake is a must-see in this Colorado mountain town. With turquoise water under a majestic waterfall, Hanging Lake draws hikers of all ages, from families to adventure seekers.
If you'd like to stay in a part of history, book a room at the Hotel Colorado and get in touch with the famous fellows who once filled the halls before you.
Once you've done all of the exploring you can handle, head to the town's main attraction – the Glenwood Hot Springs Pool.
With not one, but two large outdoor pools, one for swimming, another for relaxation, this is the perfect place to unwind after a long day of exploring.
During the summer, kids love playing on the pool's two huge water slides. Adults can slip away to the Yampah Spa and Vapor Caves to get the natural geothermal steam bath relief they so badly crave.
If You Visit Colorado in Summer
For general travel information on Colorado and its many amazing mountain towns, visit Colorado.com.
For more information on each town, visit their tourism sites below.
Crested Butte: https://www.visitcrestedbutte.com/
Steamboat: https://www.steamboat.com/
Ouray: https://www.ouraycolorado.com/
Telluride: https://www.visittelluride.com/
Glenwood Springs: https://www.visitglenwood.com/
Inspire your next adventure with our articles below:
Author Bio: Colorado native Janna Graber has been exploring and writing about Colorado most of her life. She is the editor of Go World Travel Magazine, and has covered travel in more than 42 countries. See more of her work at jannagraber.com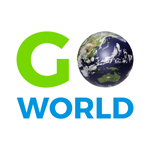 Latest posts by Go World Travel Magazine
(see all)