Breckenridge: The Colorado Mountain Town
Like most kids who grew up in the Front Range near Denver, my family often spent time in Breckenridge.
The Colorado mountain town is just a two-hour drive from Denver, and has an authentic laid-back vibe that most Coloradans appreciate.
Like many towns in the American West, Breckenridge – or Breck, as most people call it – has a rich mining history.
Miners flooded to the region in the 1800s, hoping to find gold – and they did. Today, however, Breckenridge has uncovered riches of a different sort — tourism.
Locals and tourists alike flock to this town of 4,500 year round.
With more than 300 days of sunshine a year, the region is a virtual playground. Summertime is filled with fly-fishing, golf, rafting, biking, hiking and a busy schedule of festivals and events.
During the winter, many come for cross-country skiing, snowshoeing, sleigh rides and more.
Skiing in Breckenridge, Colorado

Skiing is one of the top reasons to visit Breckenridge. Breckenridge Ski Resort spans five peaks and has more than 2,908 acres of terrain.
While there are runs for every level of skier, Breck has a wealth of runs for intermediate skiers, especially on Peak 6, 7 and 8.
The resort continues to add improvements, including more than 500 acres of new terrain on Peak 6. The latest addition is the Pioneer Crossing Restaurant at the top of Independence SuperChair on Peak 7.
The restaurant's décor highlights the region's mining past, and can seat almost 500 people.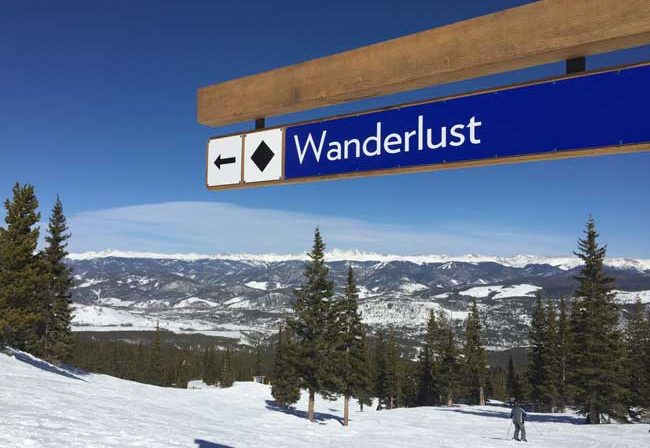 My favorite time to ski in Colorado is during the spring, when the temperatures are warmer and the sun often shines brightly in a clear blue Colorado sky.
The snow is usually quite good due to low nightly temperatures and continued snow making. The ski season in Breckenridge usually goes well into April.
Spring break is a popular time for family ski trips, and during a recent visit to Breckenridge, I met families from around the country, as well as Europe.
As my own family has long known, Breckenridge is a family-friendly place to ski.
Where to Stay in Breckenridge
Many visitors choose to stay in accommodations that have full kitchens and living areas. The Residence Inn Breckenridge, which opened in December 2016, serves that market well with their all-suite accommodations.
My fiancé and I stayed in one of the one-bedroom suites recently. The rooms were large, with full kitchens and a small living room area.
The best thing about the property is its location right on Main Street. We parked our car and rarely used it.
We could walk to dining and shopping from the hotel, and the Residence Inn Breckenridge has a free shuttle that drops visitors at Peak 9 or at the gondola for skiing. You just call the hotel when you want to be picked up.
Another thing we liked was the free daily buffet breakfast. It was nice to have breakfast at the hotel, grab our skis from the hotel's ski valet and then take the shuttle to the slopes.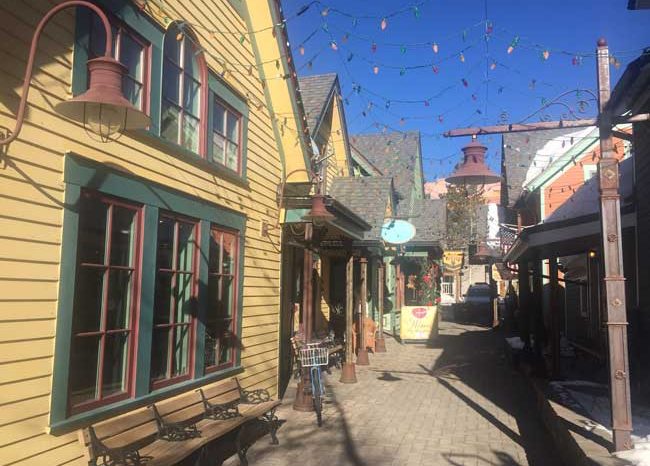 Downtown Breckenridge, Colorado
A European friend once told me that downtown Breckenridge looked like something out of a movie.
Downtown Breckenridge is quite charming, especially Main Street, which is lined with colorful Victorian homes and buildings from the 1880s and '90s which now house restaurants, shops and art galleries.
Many businesses on Main Street have strings of lights which give an added charm during cold winter nights.
One of the newest restaurants on Main Street in Breckenridge is Belle V., a French-inspired bistro. Local owners Jaci and Stéphane Ohayon have created an intimate dining experience that stands out.
A native of France, Stéphane uses his experience as food and beverage director for Keystone Resorts as well as the cooking skills he learned from his grandmother to create tasteful French small plates.
Another restaurant new on the Breckenridge scene is the Breckenridge Distillery Restaurant, which is led by Chef Daniel O'Brien (the Top Chef behind Washington D.C.'s Seasonal Pantry).
This farm-to-table experience features a chef's tasting bar. The dishes use bold flavors, which are paired with spirit flights (this is a distillery, after all).
Beer lovers have found a new and already popular place in Breckenridge to call home – Broken Compass Brewing. We spent our last afternoon in Breckenridge sampling flights of beer from this small, yet successful brewery.
You can bring in your own food and stay as long as you like. Small batch brews range from a Molè Stout and Coconut Porter to more traditional Helles.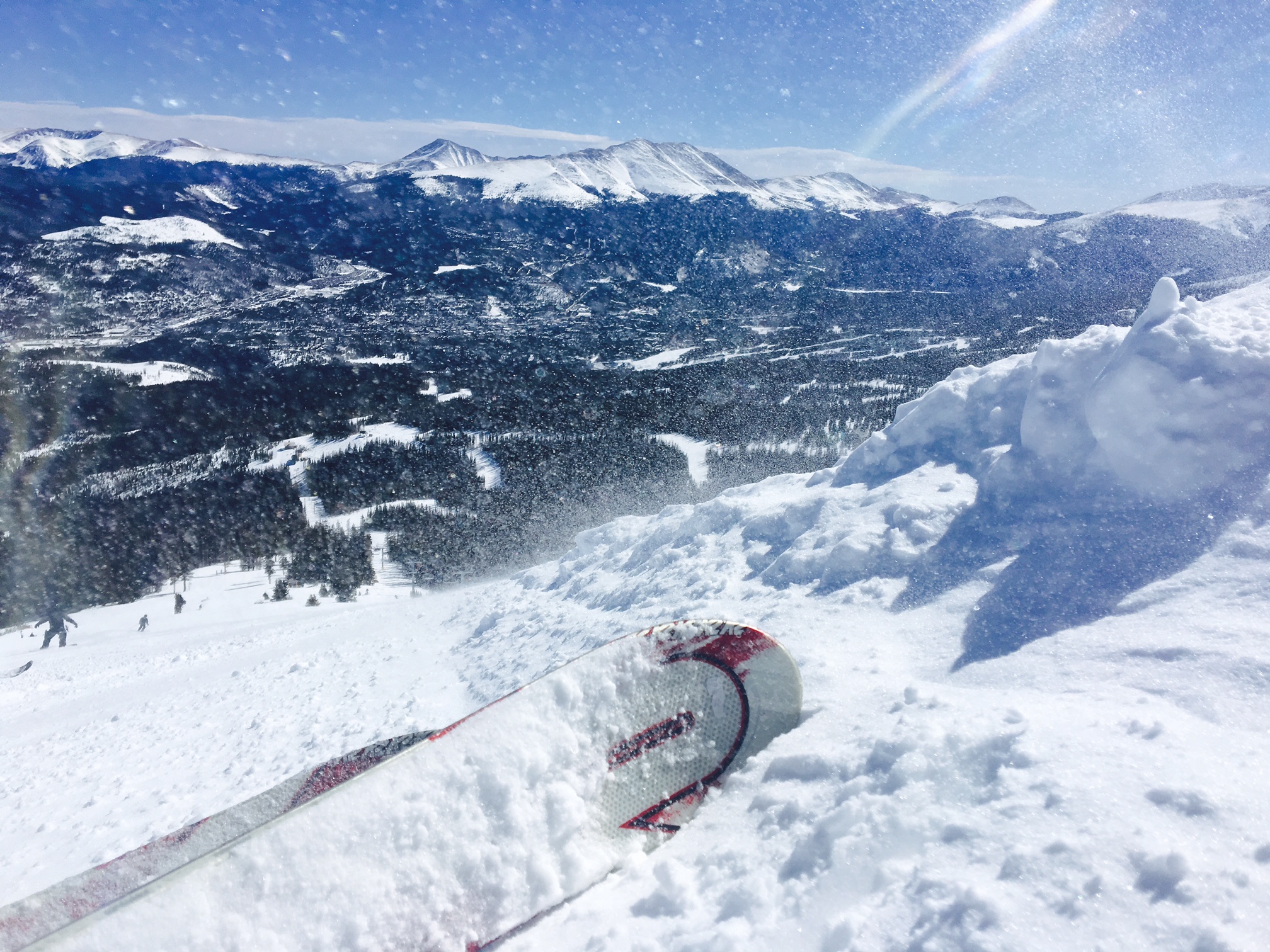 Whether you stay for a week or just a weekend, Breckenridge is a Colorado gem that continues to please. That's why we go back again and again.
If You Visit Breckenridge
Breckenridge Tourism
gobreck.com