If you've never been to Denver, you're missing something special. The Mile High City (yes, the city's elevation is about a mile high) is the capital of Colorado and is known for its stunning mountain views, outdoor recreational opportunities, and vibrant culture.
Planning a last-minute trip to Colorado?
Top Experiences and Tours in Colorado:
Where to stay and transportation in Colorado:
The weather in Denver is nice. The town has four beautiful seasons, and you might see snow in the winter, but the sun never stays away long. Denver has almost 300 sunny days a year, so there is plenty of time to play outdoors.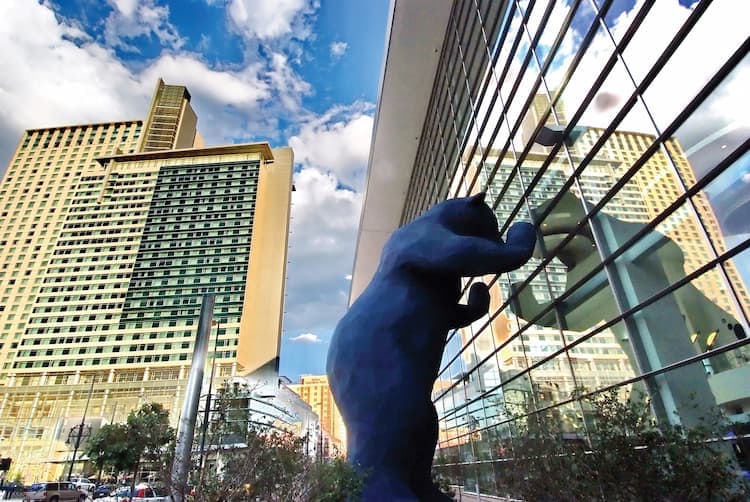 Coloradans rarely brag about the things they own; instead, we like to brag about the outdoor adventures we've had – such as where we went kayaking or how many 14'ers (mountains over 14,000 feet) we've climbed. And if you haven't noticed already, we love our state flag. We put it on everything.
Denver has a young population of around 730,000 and the vibe here is exciting. It has a population of about 730,000 people and is situated just east of the Front Range of the Rocky Mountains. It's a quick 30-minute drive to the mountains and we can be on the ski slopes in about 1.5 hours.
Denver is home to a thriving cultural scene, with many museums, theaters, and music venues – you'll see several of our suggestions in our list of Top 10 Things to Do in Denver below.
Best Tips & Tools to Plan Your Trip
Dining in Denver
Denver has a thriving dining scene, with a wide range of restaurants and cuisines to choose from. The city is known for its farm-to-table movement, with many local restaurants sourcing their ingredients from nearby farms and producers.
In addition to traditional American fare, you can find a wide range of international cuisines represented in Denver, including Mexican, Thai, Japanese, Italian, and more.
Some popular dining neighborhoods in Denver include LoDo (Lower Downtown), RiNo (River North), and South Broadway
Brewpubs in Denver
Denver is famous for its craft beer. There's a joke – okay, it's only my joke, that you can't throw a rock without hitting a brewpub around here. Seriously, Denver is serious about its beer – and we have some of the best craft brewers in the country (Fat Tire, Blue Moon, Oskar Blues, just to name a few.) Take time to visit a few or even follow our beer trail. (See tip #7 below)
Downtown Denver is easy to walk around, and you can take public transportation to get to many places. Others are a short car or Uber ride away.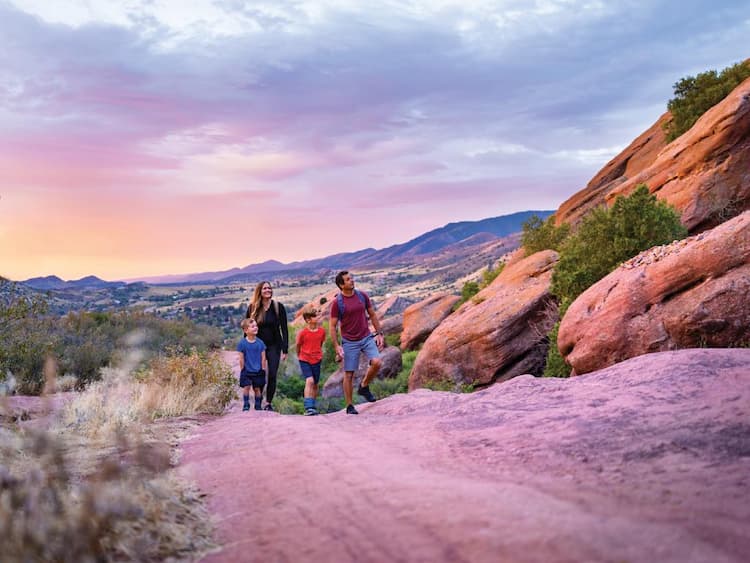 Things to Do in Denver
Visit Red Rocks Amphitheatre: Located just outside of Denver, Red Rocks Amphitheatre is a natural outdoor concert venue known for its stunning rock formations and acoustics. You can attend a concert or just visit the park to go hiking and enjoy the views.
Explore Denver Botanic Gardens: The Denver Botanic Gardens is a beautiful oasis in the city, featuring a variety of themed gardens and plant collections. It's a great place to relax and take in the beauty of nature.
Take a free guided tour of the Colorado capitol building. The capitol building is known for its gold leaf dome and beautiful architecture. Tours are in high demand so be sure to schedule your tour early if possible.
Go skiing or snowboarding in the Rocky Mountains: Denver is just a short drive from the Rocky Mountains, which offer some of the best skiing and snowboarding in the country. There are several resorts within a few hours of the city, so you can easily plan a day trip or a weekend getaway.
Visit the Denver Museum of Nature & Science: This museum is a great place to learn about the natural history of Colorado and the world. The museum has a variety of interactive exhibits, as well as a IMAX theater and a planetarium.
Check out the Denver Art Museum: The Denver Art Museum is home to a large collection of Western American art, as well as a variety of contemporary and international works. It's a must-see for art lovers visiting the city.
Take a brewery tour: Denver is home to a thriving craft beer scene, and there are several breweries in the city that offer tours and tastings. It's a great way to learn about the brewing process and try some of the local brews.
Walk around in Larimer Square. Larimer Square is an artistic walkable and vibrant district in downtown Denver. Here, you will find shops with tasty snacks, artsy shops, and beautiful lights at night.
Go hiking or mountain biking in the nearby mountains in the charming small town of Golden. It's just a 25-minute drive to reach the foothills and the town of Golden. You'll find many trails for hiking and mountain biking just outside the town (some trails even begin in Golden). You can find trails for all levels of difficulty, so there's something for everyone.
Shop and dine in the vibrant neighborhoods: Denver has a number of vibrant neighborhoods, each with its own character and charm. You can find great shopping and dining in areas like LoDo (Lower Downtown) in one of our favorites and RiNo (River North) is the latest popular scene. The 16th Street Mall is currently under transformation but check back in a year or two and it will be an all-new experience.
Whether you want to explore the outdoors, learn about culture and history, or just relax and enjoy the city, you'll find plenty to do in this vibrant and exciting destination.
Want to know more? Head to VisitDenver.com
Inspire your next adventure with our articles below:
Author Bio: