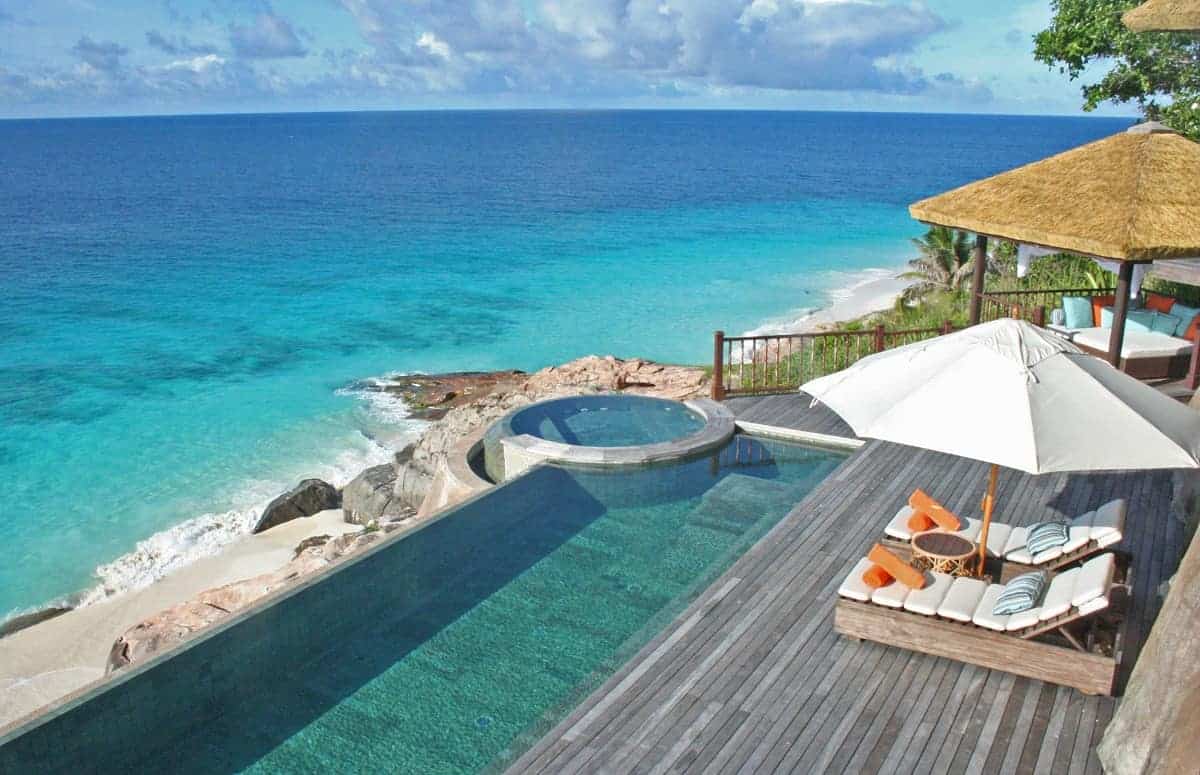 Editor's Note: Travel is complicated right now. Please check local regulations and location openings before you go. We share places, products and activities we recommend. If you make a purchase using a link on our site, we may earn a commission.
COVID update: As of Aug. 1, 2020, Seychelles began to open its borders to travelers on commercial flights entering from low-risk countries. Travelers need to ensure they have booked accommodation at hotels or live-aboards that have been certified by the Seychelles Public Health Authority. All travelers must present a negative COVID-19 PCR certificate that must have been received 72 hours before departure and must be prepared to undergo health screenings and temperature checks at the airport. The list of low-risk permitted countries and authorized establishments is available on www.tourism.gov.sc.
Little did we know that when we kissed "I do" we would kiss the ordinary goodbye and enter into a world of freedom and fresh air. We were now honeymoon bound – headed for paradise – a honeymoon in Seychelles and the stuff brochures are made of.
Honeymoon in Seychelles
Touchdown into paradise was a lot less smooth than expected but I guess that is part and parcel of a runway that seems to start and end in the ocean.
The flight dilemmas, however, and the fact that we were 1,000 miles from the nearest mainland were soon thoughts of the past as we arrived at Eden Island and picked up our 39-foot Moorings catamaran. We answered that frequently asked question – yes, the waters truly are that blue.
Pack all your honeymoon essentials with some new bags from Samsonite: End of Year Sale – Now Up to 50% off Luggage, Bags, and Accessories. Plus, an extra 30% off with code EXTRA30.
As we left the main island of Mahe and made our way across the waters to the Sainte Anne Marine National Park, we realized that maybe those cliché words of cobalt, emerald and turquoise don't even do the Seychelles ocean justice.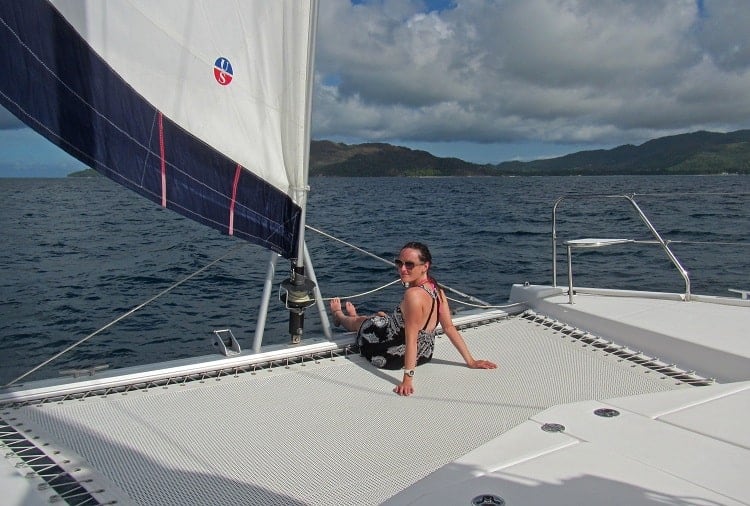 When I jumped off our yacht and stuck my snorkel-clad face in the water, it was like there was nothing blocking my view of the fish swimming among the delicate corals 15 feet below.
Perhaps the water should more aptly be described as a window, giving one a glimpse of how a seafloor should look – untouched, unspoiled and unlittered. The beauty and variety of the corals alone caused me to suck a heap of bathtub-warm water through my snorkel and into my mouth, literally taking my breath away.
Exploring Other Islands in Seychelles
A few hours later we were chartering the open-water passage from Mahe to Seychelles' other granitic islands, just the two of us; the southeast trade winds not deterring these Capetonians.
There we discovered a tiny harbor at La Digue, where we moored to a palm tree and watched eagle rays glide past from the comfort of our yacht – complete with G+T in hand.
I could not believe that we were in a harbor with water so clear we didn't even need to snorkel – and not an ounce of litter in sight.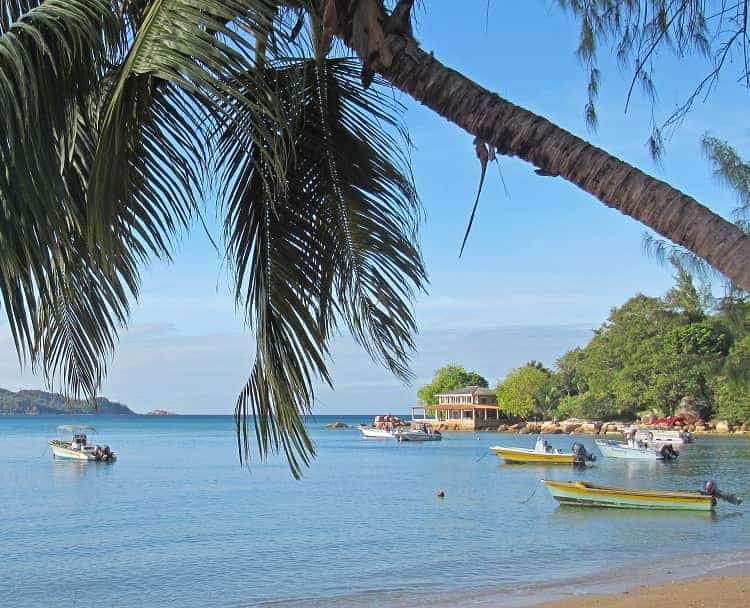 Later in the week, sitting in our very own rim-flow pool on Fregate Island, feeling like we were somewhere adrift in the middle of the ocean, we caught a glimpse of a lemon shark swimming effortlessly through the waters below.
That is when it hit home – this is one of nature's last sanctuaries, not just for plants, birds and animal life but also for travelers.
Find more activities and exotic nature tours with here.
It was never more evident than when we sat at the private Fregate Island, where our every whim was catered for, watching a magpie robin – a species brought back from the brink of extinction – as it hopped and sang beside us, trying to peck at my fruit sorbet that was made fresh from products out of the island's garden.
For us, more than anything, paradise meant having the freedom to choose how, why and when we wanted to spend our days. After the stress of planning a wedding, there could be no better way to relax.
Our fairytale three nights with the fairy terns at Fregate Island brought a level of pampering akin to nowhere else on earth – there are definitely things to be said for the celebrity lifestyle.
At this sanctuary in the sea, we ate in a treehouse while blue pigeons cooed in the trees. After breakfast among the birds, and a day with our toes in the sand, we were wooed with a seafood barbecue on the beach, palm trees flanking our sides.
Exploring Fregate Island
The use of our own golf cart meant we were free to explore the island on our own schedule while dodging the prehistoric giant millipedes that crawled along our path.
We strolled along the water's edge in our tropical retreat made for two – while a sign indicated "beach in use" meaning we hardly saw another guest for the duration of our stay.
We did absolutely everything the island had to offer, from sailing and nature walks to high tea on the mountain peak – all while actually doing completely nothing. Bliss.
Back aboard our Moorings catamaran, we embarked on the ultimate romantic adventure. The use of our own catamaran meant we could choose at which of the hundreds of idyllic coves we would drop our anchor and how long we would stay snorkeling off the granitic rocks seeing coral after colorful coral.
Or if we would simply choose to watch the curious fish swim around our private yacht – this was sailing for the soul.
I can't even count the number of times during our island-hopping discovery that I turned to my new hubby and breathlessly uttered the words, "ooh, that's pretty".
Exploring the Mangrove Forests
We strolled through ancient mangrove forests, admiring colorful crabs before they quickly disappeared into their burrows, and laughed at the Aldabra giant tortoises mating on the island of Curieuse.
We docked our dingy at beaches voted time and time again the most beautiful in the world, and we walked hand in hand through Praslin's Vallée de Mai – often referred to as the Garden of Eden and home to the legendary Coco de Mer palm tree.
On La Digue and Fregate we walked along exotic jungle trails, discovering endemic birds and insects at every turn – each island home to a unique plant and animal ecosystem, often found nowhere else on earth, not even on the next island.
Only a sprinkling of tourists scattered the beaches, and sometimes there was no one else around at all. Of course, the weather was always balmy (at only a few degrees off the equator, I expected nothing less).
Pirates Wall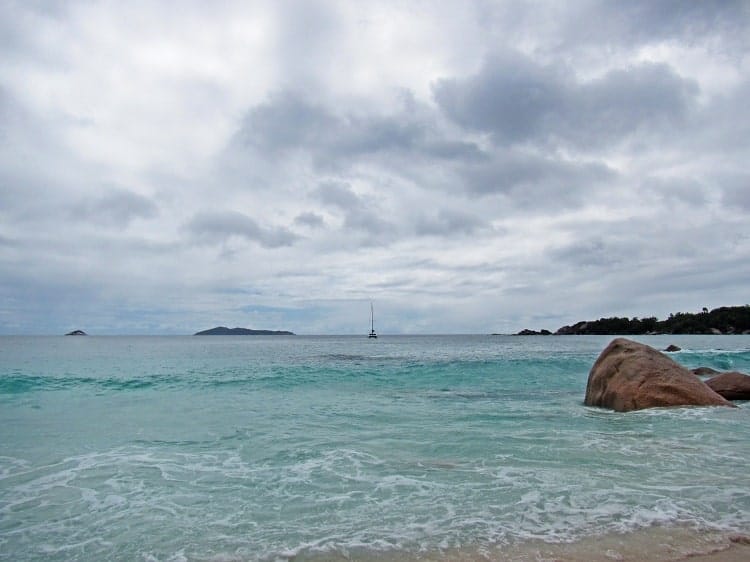 For years, the Seychelles remained undiscovered and uninhabited, and stories of pirates on these lands continue to thrive today.
Fregate even has its own "Pirates Wall." Tales of these isles of abundance established themselves as legends and even today this place boggles the mind. Seychelles lives up to those brochures but not because of clever advertising and pretty words.
Seychelles is authentic, inspiring and encouraging, a land of discovery, which Mother Nature created and painted and then she seemed to throw away the mould and all the paints along with it.
Another option is to book your own luxury getaway for a limited time deal at an Anantara Resort here: Save Up to 40% on Getaways – Anantara Hotels & Resorts
If You Go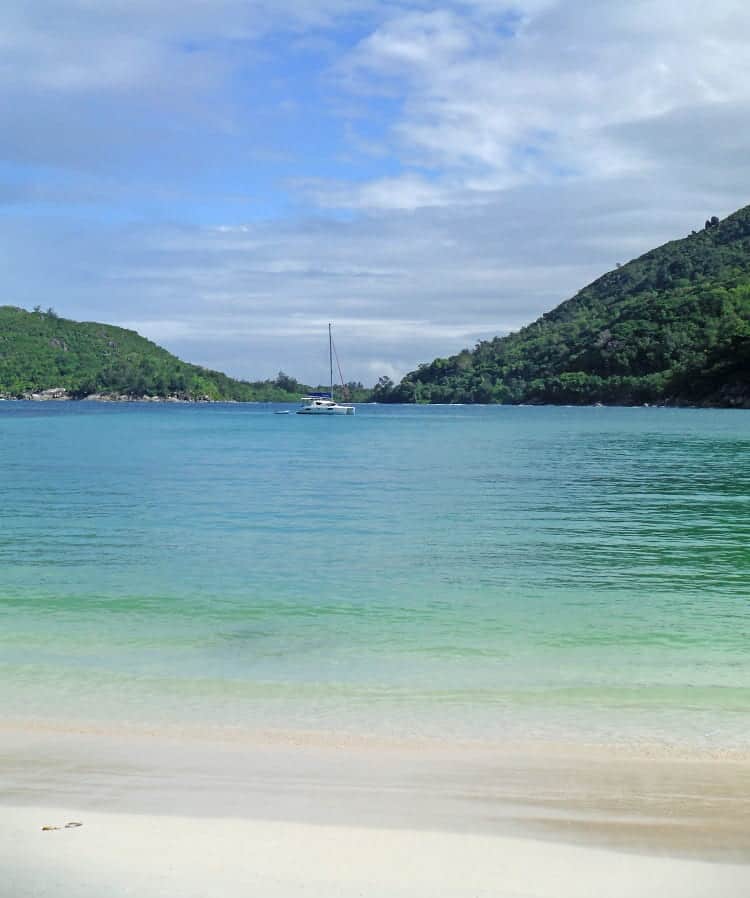 To plan a similar trip or honeymoon in Seychelles, one option is to book your boat on the Moorings website and stay a few nights at Fregate Island Private for the ultimate luxury experience.
Author's Bio: Janine Avery was born and bred in Cape Town, South Africa, and says there is nowhere she would rather call home. She is a lover of all things nature and loves to explore new places, enjoying any form of travel from basic tenting to lazing in luxury lodges. She also loves to dabble in digital marketing, spread messages on social media, and take audiences on a journey through her travel stories.
Already in love with Seychelles? Planning a honeymoon there? Then read this other piece on romance destinations: 8 TOP HONEYMOON DESTINATIONS | WHERE TO GO ON YOUR HONEYMOON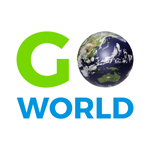 Latest posts by Go World Travel Magazine
(see all)