Each Hawaiian island offers its own unique charms and attractions, catering to different interests and preferences. Ultimately, the "best" island to visit depends on what you're looking for in your Hawaiian vacation.
Here's a brief overview of the four most popular islands:
Which Islands in Hawaii to Visit?
From lush rainforests and jungles to canyons, each Hawaiian island offers travelers an incredible experience. Ultimately, the best island for you depends on your interests and what kinds of things you want to do. Each Hawaiian island offers its own unique adventure.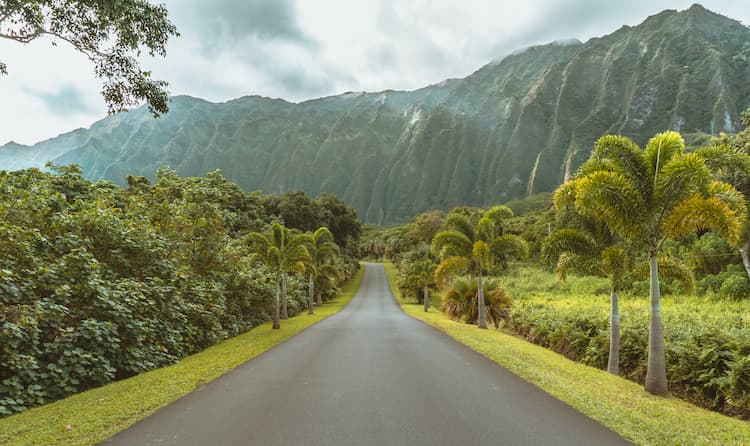 Catch Some Waves on Oahu
Oahu is the most populous island and home to Hawaii's capital, Honolulu. It offers a mix of urban experiences and natural beauty. Highlights include Waikiki Beach, Pearl Harbor, Diamond Head State Monument, and vibrant nightlife. Oahu is great for those seeking a blend of city life, historical sites, and beautiful beaches.
Ho'omaluhia Botanical Garden is a stunning 400-acre botanical garden located on the island of Oahu, Hawaii. The garden is home to a vast collection of plant species, including tropical trees, palms, flowering plants, and other flora from various regions of the world. There are more than 4000 species of plants in the garden, providing a rich and diverse botanical experience.
The North Shore of Oahu is host to world-class surfing competitions. Take a surfing lesson yourself or better yet watch the pros catch the waves as it's best to leave the big waves to the experts. Here you can also find sites for snorkeling and scuba diving.
Here you can also explore Pearl Harbor's history at the Pearl Harbor National Memorial. Pearl Harbor is known for the infamous attack by the Japanese on December 7, 1941, which brought the United States into World War II. Visiting the site allows you to learn about this significant event in history and gain a deeper understanding of its impact on the nation.
Best Tips & Tools to Plan Your Trip
Some of the best snorkeling can be found at Hanauma Bay, a renowned natural preserve and marine sanctuary located on the southeastern coast of the island of Oahu, Hawaii. It is often considered one of the best snorkeling destinations in the Hawaiian Islands.
Visit Diamond Head (Lē'ahi), a volcano cone, while you are here. Hawaii's most recognized landmark is known for its historic hiking trail, stunning coastal views, and military history.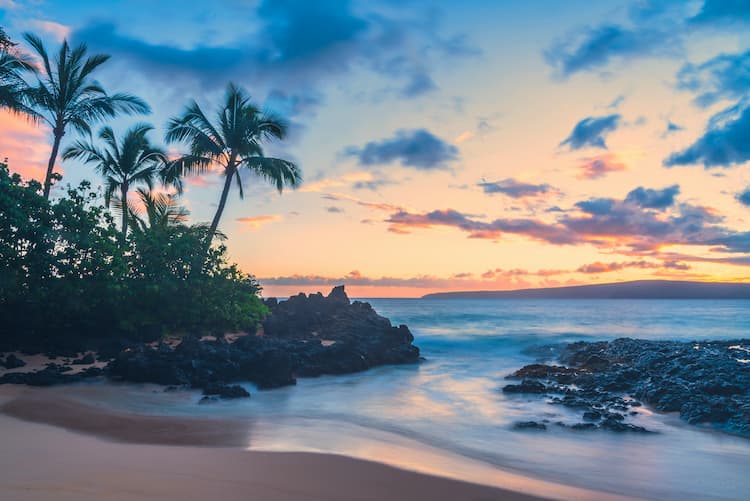 For Whale Watching, Visit Maui
Known for its stunning beaches and scenic landscapes, Maui is an excellent choice for honeymooners, nature lovers, and outdoor enthusiasts.
One popular activity in Hawaii is driving the scenic road to Hana, a 65-mile stretch of highway along the coast of Maui.
Whale watching is excellent in Mauai and the island is one of the best places in the world to view humpback whales. In season, you can often see them while you are standing on the shore.
Haleakalā National Park is home to Haleakalā Volcano. It is popular to visit the park at sunrise. Be sure to make a reservation beforehand.
Visit Lahaina, which was once the capital of the Kingdom of Hawaii and is a historic town. Wailea is known for its crescent beaches and golf courses. Visit Kaanapali Beach, a great beach destination on the west side of Maui.
The Island of Hawaii: Volcanoes, Nature and Hawaiian History
Hawaii Island, formerly known as the Big Island, is the largest and youngest of the Hawaiian islands, Hawaii Island offers a diverse range of attractions.
The island has a rich cultural heritage rooted in Hawaiian traditions. Explore historic sites such as Pu'uhonua o Honaunau National Historical Park or visit local communities to experience traditional hula dancing, music, and delicious Hawaiian cuisine.
READ MORE: Paradise Found: Exploring the Island of Hawaii
The Island of Hawaii is home to some of the most active volcanoes in the world. Volcanoes National Park allows you to witness the power and beauty of volcanic landscapes, including steaming craters, lava flows, and other geological formations. You can also visit Mauna Kea, a dormant volcano that is a seasonal snow-capped mountain.
Hawaii Island has many different climate zones, which allows for some unique crops including macadamia nut farms. The Island of Hawaii is also home to the Kona District, famous for its coffee.
You may think of long stretches of golden-sand beaches when you think of Hawaii, but Hawaii Island also has black sand beaches.
The Island of Hawaii is home to Mauna Kea, one of the best locations for stargazing in the world. The clear night skies, minimal light pollution, and world-class observatories make it an ideal destination for astronomy enthusiasts.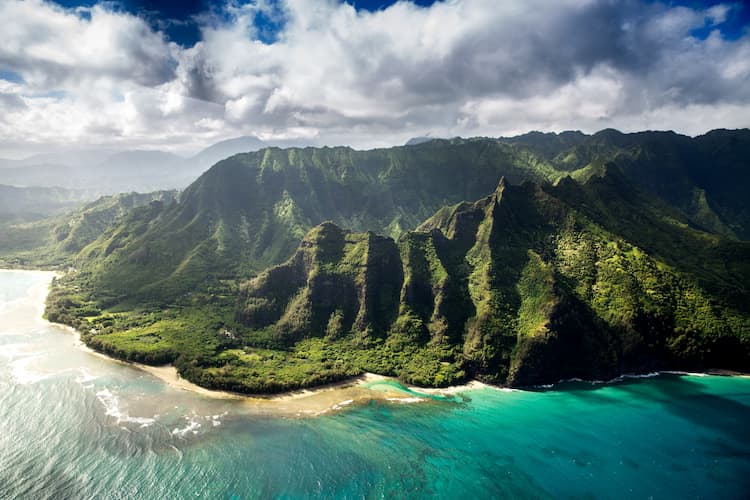 Explore the Na Pali Coast Off the Coast of Kauai
Often referred to as the "Garden Isle," Kauai is renowned for its lush greenery, dramatic cliffs, and untouched natural beauty. Visitors can explore the breathtaking Napali Coast, Waimea Canyon (the "Grand Canyon of the Pacific"), and enjoy outdoor activities like hiking, ziplining, and kayaking.
The Na Pali Coast is especially stunning. A boat tour will bring you out to sea to see the coast in all its wonder. Kauai is known as the Garden Isle. Poipu Beach is a popular destination in Kauai. Wailua is known for its waterfalls.
If you are interested in art galleries and locally made items, visit Hanalei. Hanalei is a peaceful small town set against a lush backdrop.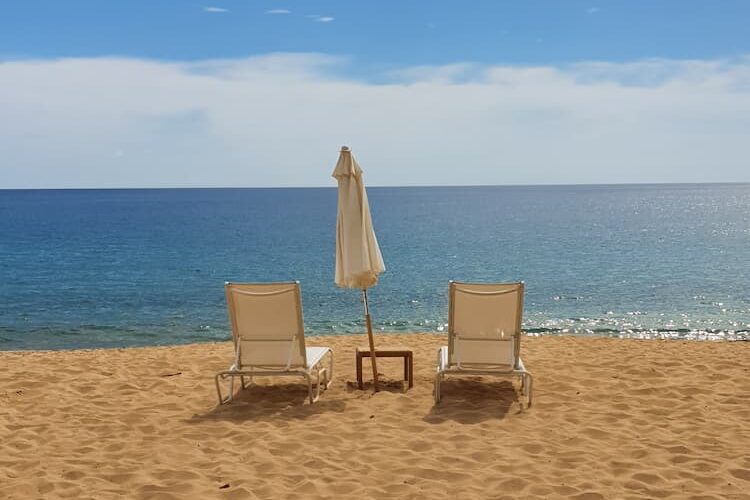 Lanai Off the Beaten Path
You may be familiar with the main Hawaiian islands, but the smaller islands are off the beaten path. They have beautiful beaches and can be a restful getaway as well.
Despite being the smallest inhabited island in Hawaii, Lanai offers a unique and tranquil experience for visitors. Hulopoe Bay is a beautiful bay on the southern coast of Lanai which is a popular spot for swimming, snorkeling, and sunbathing.
The charming town of Lanai City is the main hub of the island, offering a glimpse into local life. Stroll along Dole Park, visit the historic Lanai Culture and Heritage Center, and browse the boutiques, art galleries, and unique shops in town.
Please note that due to the island's size and limited infrastructure, it's advisable to plan your visit to Lanai in advance, considering accommodations, transportation, and activities.
Molokai for Outdoor Adventure
Molokai is for those that enjoy outdoor adventure. With an emphasis on preserving cultural heritage, Molokai is mostly populated by native Hawaiians. Walk through the jungle and visit towering waterfalls while you learn from the indigenous Hawaiians about their culture.
Kalaupapa on the island of Molokai has an interesting history. During an outbreak of disease, this area served as a place of isolation for those who were ill. Having moved on from this history, it is now a place of education and contemplation.
What Is the Best Hawaiian Island?
The best Hawaiian island is the one you fall in love with. Whether you are on the east side of the big island or the south shore of Molokai, the islands are diverse. The ability to appreciate them respectfully is important.
Visit gohawaii.com for more information about visiting Hawaii.
Book This Trip
Start planning your Hawaiian escape today. Get prepared with knowledge on the best beaches, hotel and VRBO accommodations, local restaurant favorites and more through TripAdvisor and Travelocity.
Plan even more fun by booking some unique island activities, expert-led tours, skip-the-line tickets to major attractions and foodie adventures through GetYourGuide. Find more information and book your dates in advance here.
Find exclusive flight discounts, car rental reservations and vacation packages through CheapOair.
Author Bio: Sandy Page is a life-long adventurer. In her free time, she reads and consumes copious amounts of hot beverages.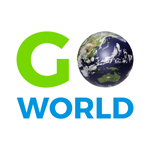 Latest posts by Go World Travel Magazine
(see all)