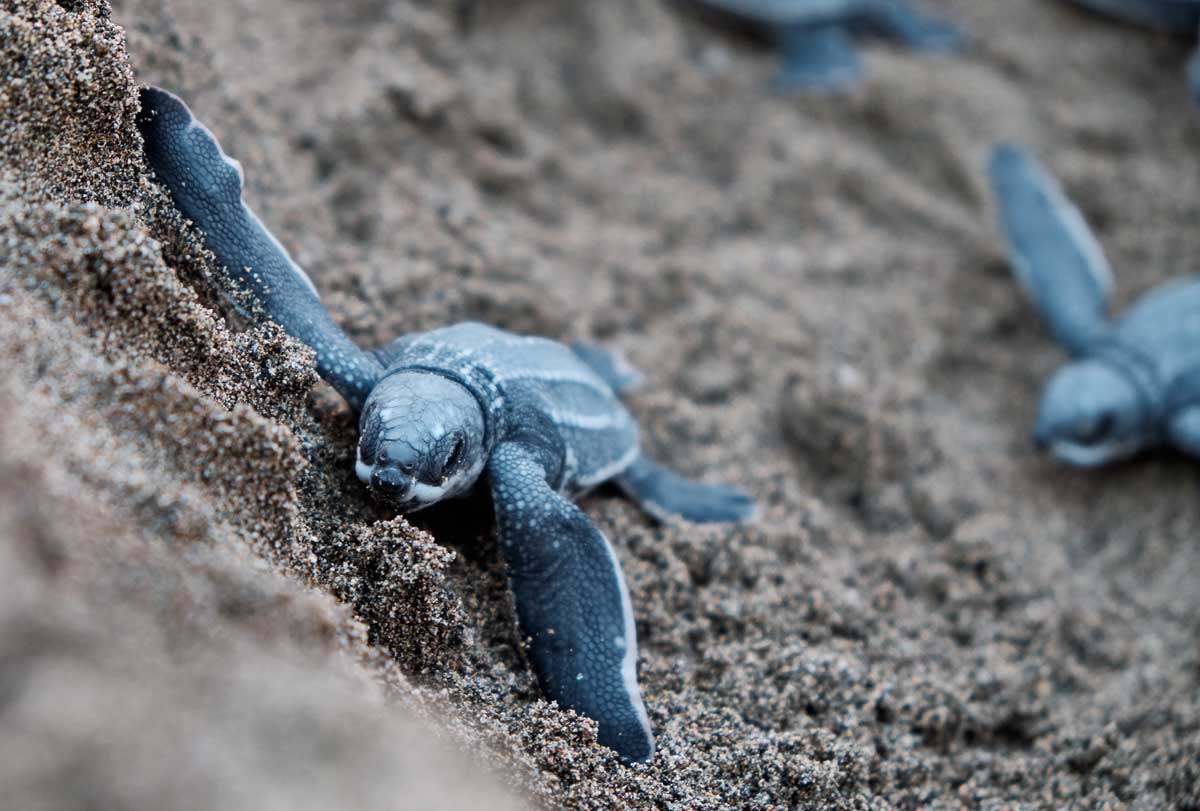 Editor's Note: Though none of us can travel far from home right now, we can bring beautiful destinations around the world to you. Here is a virtual trip to São Tomé and Príncipe, a place we hope you'll be able to visit soon.
Floating in the Gulf of Guinea lies the small island nation of São Tomé and Príncipe. Commonly overlooked, these former Portuguese colony islands in Africa – known as "Africa's Eden" – are situated just north of the equator.
Bucket List Destination: São Tomé and Príncipe
São Tomé and Príncipe's remoteness has allowed its nature to flourish: lush forests rich with native species and tropical plants cover the two islands, surrounded by white sand and crystal-clear waters.
The islands also offer a variety of experiences: São Tomé is the center of the two, home to a larger population, bustling streets, plenty of plantations and colonial sights, whereas Principe is the escapism island – where a relaxing vacation awaits.
Last year, São Tomé and Principe were at the top of Lonely Planet's destinations to visit. Here is what to expect if you visit the continent's hidden paradise.
When to Visit São Tomé and Príncipe Where to Stay
São Tomé and Príncipe can be visited all year round. There are two dry seasons: the shorter season runs from December to February and the long season from June to September. If you're hoping to spot whales, it's best to visit between July and September; for turtle nesting, anytime between September and March.
How to Get to São Tomé and Príncipe
Getting to São Tomé and Príncipe is no mission, thanks to TAP's frequent flights from the United Kingdom and Portugal. With a flight via Accra in Ghana, not only will you arrive in just six hours (from Lisbon), but the islands are in the same time zone as the UK, so jet lag isn't an issue.
Where to Stay on São Tomé and Príncipe
Accommodation options include Airbnb holiday rentals, hotels and guest houses. If you're sticking to the larger island (São Tomé), don't miss Pestana, a five-star resort on the coast with its own bay.
The hotel has panoramic views of the ocean, an infinity pool, and a spa. The hotel also offers tours to sites across the island, including the São Nicolau waterfall.
For something a little different, farther inland you'll find Roça São João dos Angolares, a restored colonial plantation house with just six guest rooms. The house has kept its original rustic form – there's no A/C in the bedrooms – and is dedicated to the home-grown produce served to guests on the covered veranda overlooking patches of palm trees.
Upon arrival, you're welcomed into the open-air kitchen with buckets of fruits and vegetables free to take and enjoy. This one's for those who love a good book, the sound of nature and a swinging hammock.
If you make it over to Principe, the smaller island of the two islands, you'll find Bom Bom, a more luxurious resort nestled between two beaches. Wooden bungalows are sprawled across the estate with views of untouched waters fit for diving adventures. Though a little pricier, this hotel won't disappoint those who want a balance of adventure and luxury.
Things to Do in São Tomé and Príncipe
According to the World Bank, the total size of São Tomé and Príncipe is 1,001 square kilometers (247,000 acres). In short, these islands are small, very small, but that doesn't matter when it comes to their recognition in the world of trade.
They are the largest producers of cocoa in the world (under Portuguese colonists) and are renowned for their coffee. Luckily, exploring cocoa and coffee plantations is easily accessible for the 13,000 tourists who visit each year.
Once you've had your coffee and crunched on fresh cocoa beans, it's time to walk. Pico de São Tomé is the highest mountain across the two islands and stands at 2,024 meters (6,640 feet).
While it's believed only a handful of people have managed to climb it, there are plenty of tracks to wander around at the summit, where you'll also find more plantations.
With São Tomé and Príncipe being so close to the equator, temperatures can be unparalleled. The tropical climate provides plenty of opportunities for relaxing in the sunshine or driving across the island to untouched, hidden beaches. Circle the islands to find your spot, but be careful of the sun: it's at its strongest here.
For an early evening activity, head down to Morro Peixe fishermen village for sunset and turtle hatching. Here, you'll be able to spend time with the locals who take care of the turtles and you'll even have a chance to release them back in the water.
Travel Tips for Visiting São Tomé and Príncipe
Language: Portuguese is the official and national language, so don't forget your translation book.
Cash: Withdrawing money is tricky with only a few ATM machines across the islands. Card transactions are also very limited, so bring enough cash with you to last the trip.
Phones: There is no phone signal anywhere across the islands – the only way to connect is via WiFi at the hotel. It would be useful to buy a local sim-card to stay connected.
Climate: With its closeness to the equator, bring strong, efficient sun cream – the sun is at its strongest here. Also, many places – even hotels – don't have A/C units, so pack light clothing… and a fan.
Animals: While São Tomé and Príncipe is home to an incredibly diverse range of species, some can be dangerous. Be vigilant: if you're going to be trekking, take walking boots; flip flops won't be enough. Remember your mosquito spray, and keep an eye out for the Cobra-Preta!
Latest posts by Go World Travel Magazine
(see all)