Have you ever immigrated to another country? English speakers typically have few troubles when moving to the English-speaking lands, but entering a foreign country where no one speaks English can be difficult.
Moving to Japan forces you to get over those difficulties and try to learn the language. Many Japanese are shy when speaking English, even when they speak excellent English.
Hawaiian-American Stephen Knight
One Hawaiian-American, however, has helped to bridge the gap between native English and Japanese speakers. Stephen Knight is an American translator who decided to immigrate to Japan. He's created a chic American bar in a renovated old folk house in a rustic fish harbor, Shinminato, which is in the back-country and about 400 km (250 miles) from major cities such as Tokyo and Osaka.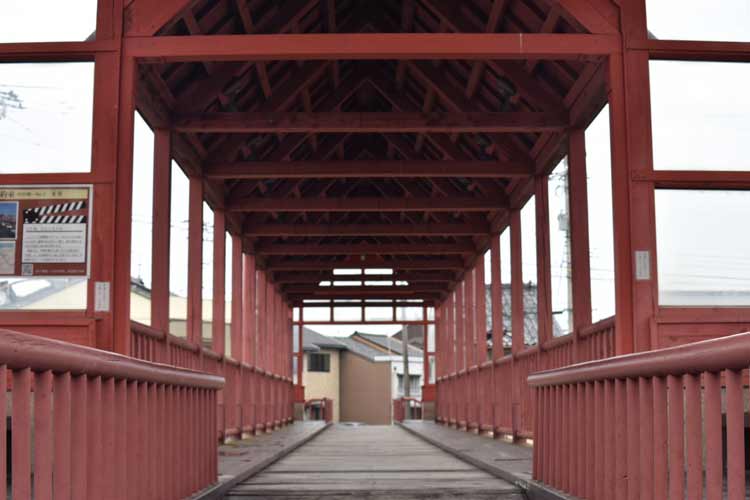 Bridge Bar in Shinminato
The Bridge Bar opened in 2018 and has been continuously gaining in popularity with locals and visitors alike. It's the perfect destination if you'd like to experience the local way of life in Japan.
Mr. Knight acts as an interpreter so you can enjoy meeting and talking with the local people such as fishermen and shop owners.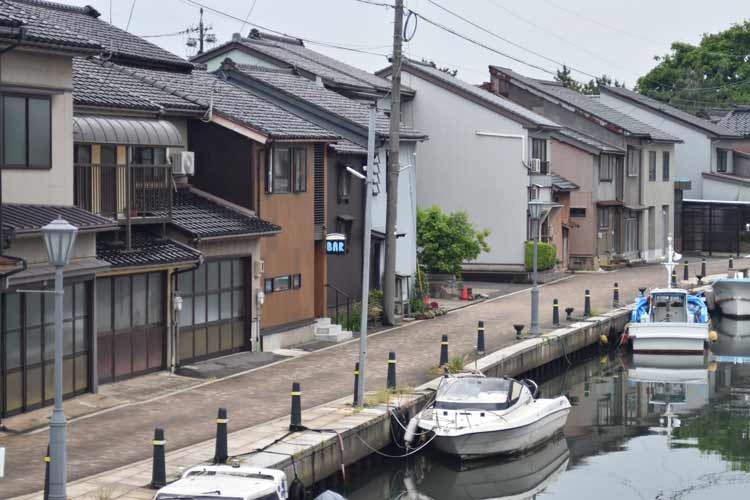 Why Open a Bar in the Shinminato?
Bridge Bar is situated in a small fish harbor on a canal with 12 individual bridges spanning the waterway. Knight hoped to create the 13th "bridge" and he called his drinking spot Bridge Bar.
Knight first came to Japan as an international student from Whitman College in Washington to learn traditional performing arts such as kabuki, and he spent years in Kyoto. After a time back in the U.S., he returned to Japan as a businessman and lived in Tokyo for many years.
During this time, he started a translation business in Tokyo and began dreaming of opening his own bar coalesced with his residence. With real-estate values in Tokyo quite expensive, Knight could only dream. But Knight made a visit to an old Japanese friend who also moved to Shinminato, and he found an old house facing the canal. It seemed to be the perfect location to open a bar with the help of his friend.
Breath of Fresh Air in Local Fishery Port Town
Knight's friend, Hiroyuki Aakashi, is a community renovation professional and helped Knight find architects and a builder to renovate the house.
Mr. Knight also tried to find a bartender and luckily came across a young Japanese barista at a restaurant in Tokyo just in front of his favorite barbershop. He persuaded the young man to participate in the bar opening project and move to Shinminato, Toyama Prefecture, the north shore of Japan's main island.
After the move, Knight began to tackle the loan request and design meetings. He joined the neighborhood association member to assimilate into the local community.
A Locals Bar in Shinminato
On December 1st, 2018, Bridge Bar opened and was enthusiastically welcomed by residents. A 78-year-old lady, a leader of Japanese Red Cross Volunteers living within a walking distance of the bar, said that the Hawaiian-American looked a Westerner, but his heart seemed a real Japanese; because he spoke Japanese fluently, and thought and acted like a Japanese. She believes that Mr. Knight has come and opened the bar as a representative of the "universe".
"He's provided a breath of fresh air into the local fishery port town threatened with obsolescence and created a gathering place for local residents," she said.
Joining the Community
Knight adopted an attitude of gratitude to the local people. According to him, 70% of clientele are people living within walking distance. The reason Knight was able to assimilate into the community is a consistent approach. He quickly moved to this place before the bar opened because he wanted to show his young business partner and himself to neighbors, and have residents understand who he was.
After the move, he willingly joined a town development meeting to become a player of economic development projects in the town. These actions touched residents' hearts, and made them big fans.
International Travelers Welcome
Knight had been working incessantly since he dropped out of college. He had repeatedly faced difficult situations in his business and had not much time to rest.
When he visited Shinminato to see his old friend and sat on a bench beside a canal, he could hear the whooshing of kites and felt a slower pace of life that he had never experienced in Tokyo. He said that he felt as if he could get his original life back in this small town.
Now he welcomes international travelers from English-speaking countries as a chic bar owner with his bartender, companionable local residents and friends.
As a Japanese writer, I believe that destinations like Bridge Bar in Shinminato reflect the true Japan and give tourists opportunities to meet local residents. I actually found French travelers enjoying night hours at the bar on the other day and having a cheerful conversation with Knight.
When you step into the bar, you can also talk with people such as fisherman, shop owners, government officials and creators living nearby thanks to Knight's help in translating. You may just find a new Japanese friend.
Such encounters may be the best part of your journey.
If You Go to Shinminato
Shinminato is far from all major cities such as Tokyo, Nagoya, Kyoto and Osaka.
To get to Shinminato from Tokyo, bullet trains are the ideal transportation means. A 2.5-hour ride takes you to JR (Japanese Railway) Shintakaoka Station from JR Tokyo Station. You need to take a transfer and go to Takaoka Station of Ainokaze Toyama Railway Line. Then make the switch again to take a tram on the Manyo-sen line to Shinmachiguchi Station which takes about 40-minutes. From Shinmachiguchi Station, a 15-minute walk brings you to the bar.
From Osaka and Kyoto, you must take a limited express train (Thunderbird) of JR. Getting to Takaoka Station of Ainokaze Toyama Railway Line takes 3 hours. Then make the switch to take the tram mentioned above.
If you like to go from Nagoya, an expressway bus is convenient and economical. It takes 4 hours from Nagoya to JR Takaoka Station but costs you only 3,500 yen (about US$30).
Shinminato has a few wonderful vacation rentals such as Kamome-to Umineko, meaning seagulls and black-tailed gulls. Hanging out and drinking alcohol without worrying about any accommodation arrangements is supremely delightful.
Author Bio: Masayoshi Sakamoto(坂本正敬)is a Japanese writer and translator based in Toyama, Japan. He writes news and columns for a number of publications and web magazines. He's also in preparation for contributing to a new local magazine, HokuRoku as the editor-in-chief.