Travel in Portugal
After living in Lisbon for a year, I decided to take the leap and go on a trip through Portugal. From northern Porto to medieval Guimaraes, to southern Faro and the magical Benagil cave, Portugal is a diverse country, and its culture and cuisine are enriching experiences you won't forget soon.
Besides that,  Portugal is a relatively small country and it will only take about a week to see the highlights.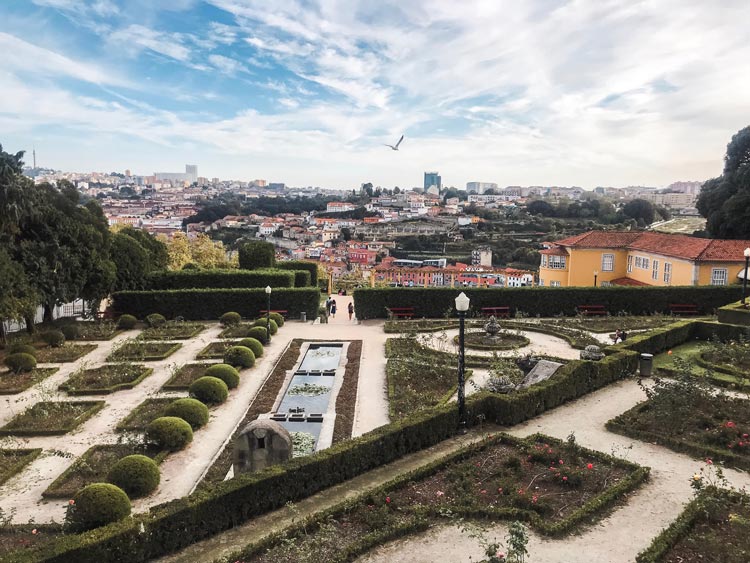 Day 1: Porto, Portugal
Porto, known for its legendary Port wine, Douro river views and six stunning bridges, is nothing like you might imagine it to be. The well-known Portuguese city does not suffer from its popularity: the inhabitants are the friendliest people I have come across in Portugal and their hospitality is beyond words. The locals welcome you like you are a new member of their family or hotel, and they will do anything to help you.
A night I remember well was my first evening in Porto. I had noticed a riverside wine/jazz bar that supposedly had stunning views during sunset. When I went to the crowded bar there was not a single free table outside.
As I was traveling solo, the waitress noticed me and, without even asking what my preference was, told me she had a small spot outside on the terrace. It wasn't much of a full table, but she asked if I wanted to take that spot so I could enjoy the sunset instead of staying inside. This only occurs to you in Porto.
As you wander through the city, be sure to stop at Mercado Ferreira Borges, an old market overlooking the garden Jardim do Infante, which overlooks the Douro River – that's triple views you can enjoy in your comfy chair, drinking your café pingado (a small coffee with a drop of milk).
Another spot not to miss is Jardins do Cristal, an immense mosaic of gardens, each with its own unique view over Porto and the Douro River. Free entrance and an afternoon of nature, loose peacocks and chickens are guaranteed.
Day 2: Guimaraes, Portugal
Guimaraes was the first capital of Portugal and supposedly where the Portuguese language and culture were born. This medieval village is a UNESCO World Heritage Site unknown by many tourists.
Built in the 12th century, its buildings are extremely well preserved. Romance is in the air in Guimaraes, and you will feel like you took a trip back to the Middle Ages when you stroll around the historical center.
Imagine a city of 12th century buildings covered with sparkling Christmas lights – all year round. When walking in the city center, you stumble upon one cozy square after another.
There's an abundance of Portuguese regional restaurants that serve tasty dishes like francesinha or alheira com ovo. I definitely recommend the alheira: a crunchy sausage made of different kinds of meat.
When in Guimaraes, make sure to try out the cable car and catch sunset at the impressive viewpoint of Penha. Climb on board and take a ride through the forests of Guimaraes, winding up at the top of Penha mountain after an 8-minute ride. When you're at the top, enjoy the wide views from the sanctuary of Penha while overlooking Braga, Guimaraes and Penha region.
Guimaraes is reached easily by train from Porto; the ride takes approximately one hour.
Day 3: Lisbon, Portugal
Lisbon, Portugal's capital, is the hub when it comes to tourism, culture, food and shopping. The city of tiles has experienced a huge increase in popularity these last few years. I have been living as an expat for more than a year in Lisbon and have noticed more foreigners come to the city – to visit or to live in it. I can't blame them: Lisbon has everything.
The steep, small streets throughout Lisbon are not only picturesque and surprisingly colorful; they also have one huge advantage: stunning views all over town. Rooftop bars represent 80 percent of my favorite locations in the Portuguese capital.
From a R & B rooftop club to a hidden local Portuguese cantina with delicious regional dishes, rooftops are found all over town. And, speaking of food, be sure to try out the iconic pastel de nata.
If you're more the outdoor kind of person, then you will love miradouros, or viewpoints. These are found mainly in the oldest part of town, Alfama, but are also spread out over the whole city.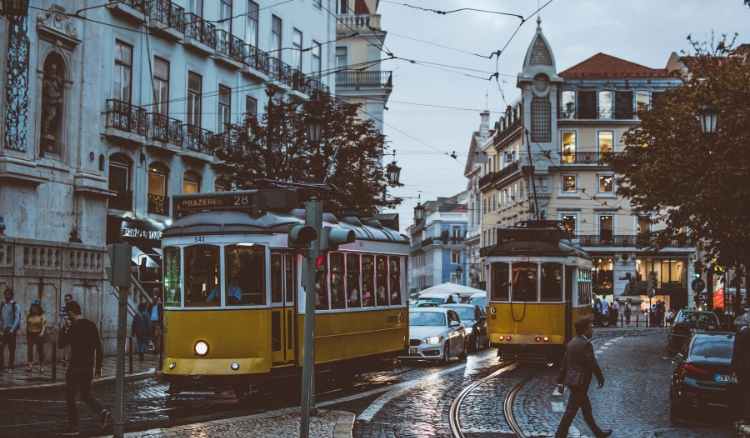 My favorites one is Miradouro de Santa Luzia: a lagoon blue small pool introduces you to a lovely terrace, surrounded by pillars wrapped in pink flowers, and the everlasting sound of local artists playing their music.
Sit on a balcony of the terrace, feel the sun burning on your skin and witness the sweeping view of Alfama and, occasionally, cruise ships anchoring in the port of Lisbon.
In Lisbon, be sure to ride tram 28, which passes through the whole city and lets you see the most beautiful viewpoints and neighborhoods. Overall, transportation in Lisbon is well organized: metro, bus, tram and train are cheap and timely means of transport.
Day 4: Arrábida & Sesimbra, Portugal
Arrábida might be my favorite escape from Lisbon: it's only an hour's drive from the city center to the paradisiacal beaches surrounded by untouched nature. Arrábida is a national park in which you will find mountain roads, hidden beaches and local restaurants around every corner. I recommend renting a car when you're visiting this region, as public transport is less developed in this area.
Sesimbra, the city you reach after driving out of Arrábida National Park, is more touristy and busier. This coastal city consists of a cozy, picturesque city center, ending with a long seaside boulevard and a beautiful beach, California beach.
As the name suggests, you can find expats living in Sesimbra or visiting the city, as it is more international and attracts more foreigners.
While making a pitstop at a local restaurant, try out the choco frito: deep-fried cuttlefish, a popular and tasty regional snack adored by locals.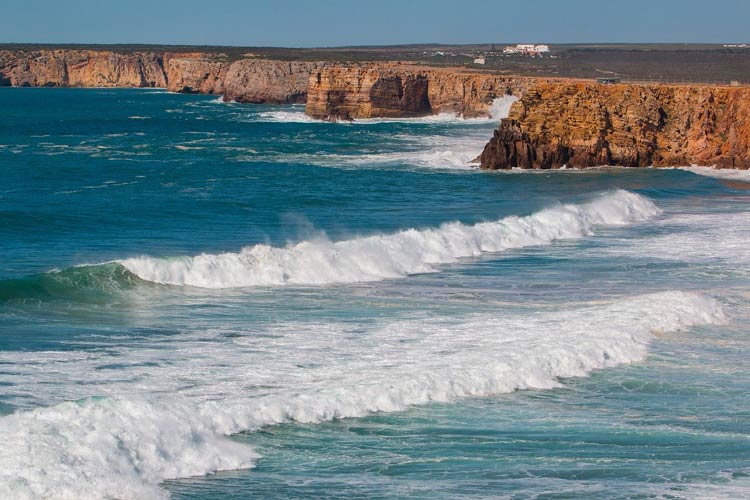 Day 5: West Coast of Portugal
The southern west coast of Portugal is a day trip, so keep that rental car for two extra days and drive past the Portuguese coast all day long. In the meanwhile, pass small, local restaurants that offer typical Portuguese snacks such as tostas mistas (toasts in many different forms), tasty hamburgers, or the francesinha or alheira.
You can start this trip from Sesimbra and drive southward, passing beautiful beaches, such as Praia do Carvalhal, Praia da Arrifana, Praia dos Pinheiros, and many more. During one of my pit stops on the way, I witnessed one of the most incredible cliff panoramas in a long time.
Because this part of Portugal mainly consists of calm, rustic beaches, cliffs and small villages, the nature is still untouched, so you experience a trip through real natural sights.
During your journey to the very south of Portugal, you will pass vineyards, wineries and even olive gardens. While I drove through these olive trees and vineyards, I smelled all kinds of flavors: rich olive oil, sweet wine grapes and occasionally a fruit tree.
It was difficult not to stop at one of the wineries and participate in a wine tasting. I ended up at a newly renovated winery that was making wines since 2016, and had one of its first wine bottles ready to present to us from 2017.
Needless to say both the white, rosé and red wines were delicious, and being surrounded by the vineyards made the experience that more authentic.
At the end of your day, overnight at the coastal side or drive straight to the last destination: Albufeira.
Day 6: Albufeira & Benagil, Portugal
Last, but certainly not least, are Albufeira and the Benagil cave. Albufeira, the blossoming, touristy coastal city, is near the famous Benagil cave.
In the morning, get some coffee and have a good breakfast, because you're going kayaking. Drive to the port of Albufeira, where your boat will pick you up and take you through the different caves. One of them is the iconic and idyllic Benagil cave, where the sparkling light and water shines through from the outside.
Even though you might have seen beaches at the west coast that didn't have lagoon blue water, forget about those, because here, the water is crystal clear and has a comfortable temperature – so in case you fall out of your kayak (like I did) you'll be surrounded by clear, warm water.
After paddling through caves for some time, get back to your boat which brings you back to the port of Albufeira. Afterward, grab some lunch in town, but be aware: there are a lot of touristic restaurants, so if you're looking for an authentic, small, cute Portuguese restaurant with fresh, regional products, look farther than the main streets and try to enter small side streets. They often even have an amazing view over the beaches, while it's less crowded and you get more value for less money.
Indulge yourself in the enriching culture of Portugal, and if you do it, treat yourself on a trip throughout the whole country –the different regions each have their specialties. It's all just a matter of being open to surprises and enjoying the Portuguese hospitality, nature and cuisine.
If You Visit Portugal
Check out these websites:
Wineries and wine tasting events: winetourismportugal.com
Kayak tours and other activities: experitour.com
Lonely Planet's Guide to Lisbon on its app or website: lonelyplanet.com (to me, this is the best city guide ever)
Accommodation throughout Portugal: Airbnb.pt
Cheap and good quality car rental: centauro.net
Anaïs Skoutariotis is the founder of Ana Seas the Day, a travel blog for salty souls. Born and raised in Belgium and of Greek-Italian roots, she is passionate about writing, traveling and spirituality. As an ex-flight attendant, PR-graduate, globetrotter and current expat in Lisbon, she always strives to discover unique places and enjoy life to the fullest.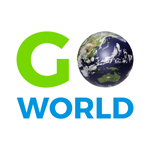 Latest posts by Go World Travel Magazine
(see all)