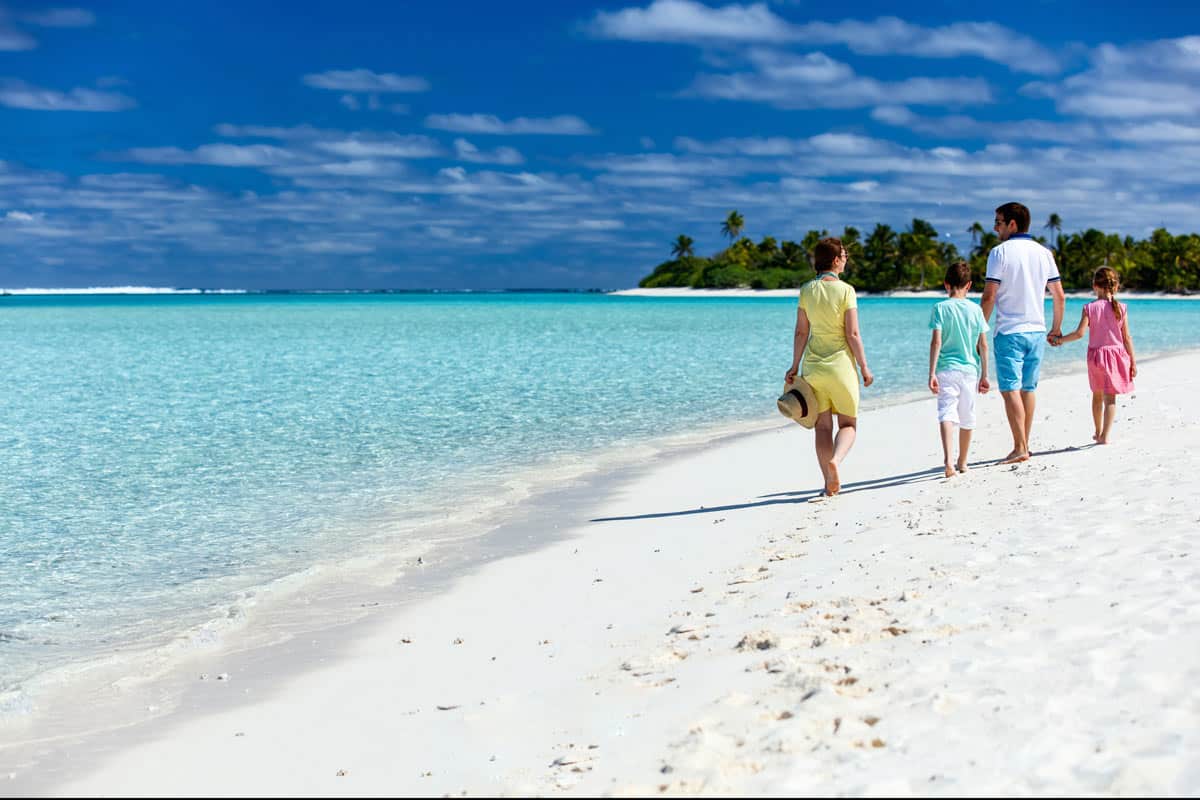 Editor's Note: Travel is complicated right now. Please check local regulations and location openings before you go. We share places, products and activities we recommend. If you make a purchase using a link on our site, we may earn a commission.
Family Travel in Hawaii
Hawaii has been one of my favorite family destinations for years. With its nice beaches, great weather and kid-friendly attractions, Hawaii is a destination the whole family can enjoy. In fact, with so many fun activities to choose from, it's hard to know where to begin.
Here are a few of our favorite kid-approved activities on the Hawaiian Islands: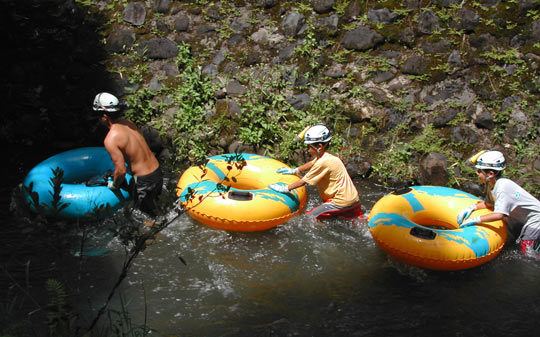 Family Activities in Kauai
Kids plus water usually equals a good time. That's especially true on the tubing adventure with Kauai Backcountry Adventures. Back when Kauai was a sugar-producing Mecca, the plantations created irrigation flumes to bring water from one side of the island to the other. Those plantation days are long gone, but the flumes have been put to good use.
Today, the company offers tubing adventures. Simply grab an inner tube, don a headlamp and hit the water. You'll float past fields of wild cane, lush scenery and even through irrigation tunnels (that's what the headlamp is for). The whole experience takes about three hours, and kids need to be at least five years old. Be sure to bring your sunscreen and bug spray.
Na'ina Kai Botanical Gardens is a 240-acre botanical paradise on Kauai's North Shore. While it's home to formal and wild gardens that are sure to please adults, the gardens are also a hit with kids. Whimsical bronze statues can be found throughout the property. The "Under the Rainbow" Children's Garden features a 16-foot-tall Jack in the Beanstalk and wading pool. Other kid favorites include a tropical jungle gym, train, log cabins and covered wagon.
Activities on the Big Island
Puuhonua o Honaunau National Historical Park was once an ancient place of refuge in old Hawaii. Breaking Kapu, or sacred laws in ancient Hawaiian culture, could sometimes mean death. But if the Kapu-breaker could reach this "Place of Refuge," all would be forgiven.
The Royal Grounds were also the home of Hawaiian royalty, and you can still see their sacred temple today, along with relics, fish ponds and the royal canoe landing. The 180-acre National Historical Park has excellent signage and several exhibits that make the visit more meaningful for the whole family.
Start planning your ultimate vacation in Hawaii with Hawaii The Big Island Revealed: The Ultimate Guidebook by Andrew Doughty. This little book has insider information and reviews on the best nature trails, resorts, activity providers and more.
Kahalu'u Beach Park offers some of the best snorkeling for children in the state. Reefs protect the bay, providing calm waters for swimming and wading. Shallow tide pools are perfect for toddlers to splash in. The park area is a marine preserve, so fish are plentiful, even knee-deep.
Don't be surprised to see several sea turtles swimming nearby. Want to try snorkeling? Kahalu'u is a good place to learn. Just grab some gear (available at local stores throughout the island) and head into the water. Even little ones can do it.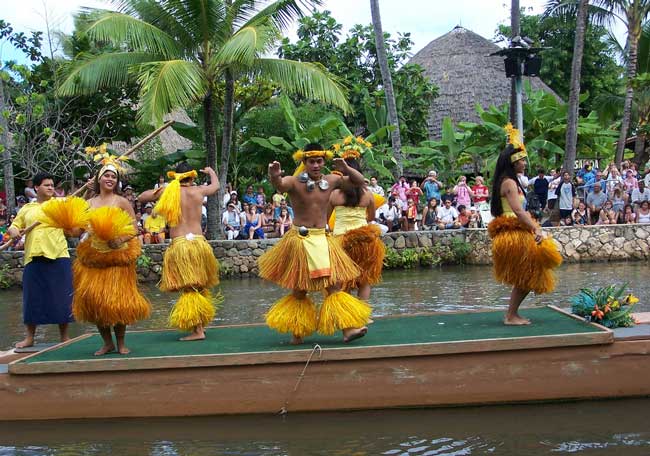 Kid-Friendly Activities in Oahu
Not many visitors know about the Bishop Museum, but it is well worth a visit. The largest museum in the state, the Bishop Museum houses an extensive collection of Hawaiian artifacts and royal family heirlooms. The old brick structure looks like something out of The Adams Family.
The Hawaiian Hall, which houses all things Pacific Islander, is a favorite with kids, as is the newly-opened science adventure center, where children can explore the inside of a volcano and see how eruptions take place.
The Polynesian Cultural Center is a popular attraction with visitors of all ages. The ever-popular center depicts seven island cultures in separate "villages." Each village explores how the people of these cultures lived, with shows and interactive activities that kids can enjoy, from beating a drum to learning a dance.
(The Polynesian Cultural Center is temporarily closed but plans to open soon – check back here for updates before your trip.)
If it's raining outside and you have kids between the ages of 2 – 10, head to the Hawaiian Kids Discovery Center in Honolulu. The center often flies under the tourist radar, but it's popular with local kids. Four different galleries provide hands-on, interactive exhibits. Kids can play with a robot, dress up in costumes, and more.
Fun for All in Maui
The Atlantis Submarine on Maui is always a crowd-pleaser. Yes, this is a real submarine. It dives more than 100 ft. below the surface, and offers a unique opportunity to view the underwater world. This Jules Verne-type adventure is especially popular with those who would rather view the fish from a warm, dry environment, and is best for school-age kids (kids must be at least 36″ in height).
If you go between December and May, you may see whales. Take the first ride of the day because it's cheapest, and book online to save a few dollars. The trip takes about two hours.
Find tour guide options and updates for the Atlantis Submarine here.
The Maui Ocean Center is a compact, but engaging aquarium. It provides a comprehensive look at Hawaii's marine life, with a hands-on Tide Pool, a Marine Mammal Discovery Center and even a hammerhead shark exhibit. The Living Reef has more than 40 exhibits that take guests on a journey from the ocean's surge zone to the deep reef, which is home to shark, tuna fish and other deepwater fish.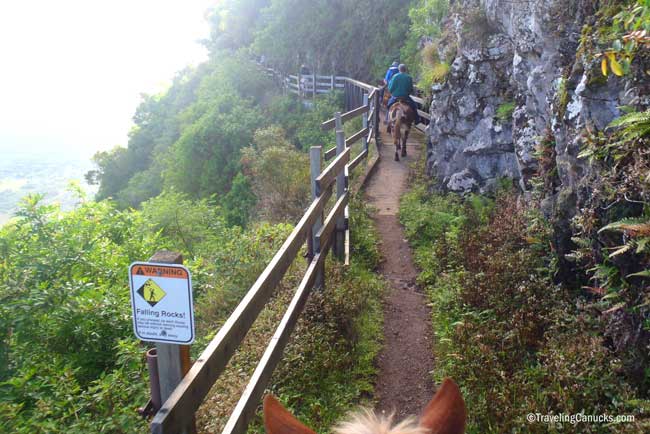 Family Activities on Molokai
If your kids are age 16 or older, try the Molokai Mule Ride. After a quick briefing in the Mule Barn, guests mount up and begin the three-mile journey down the hill to the once-forbidden village of Kalaupapa.
The trail is steep, but the mules are sure-footed—and the views are incredible. Now a national historical park, Kalaupapa was once home to a large leper settlement. Some 100 people still make their home on Molokai, and the Mule Ride offers the rare chance to experience life on this isolated island.
Make sure you also bring your camera as you won't want to forget this adventure. If you're looking for a shake-reducing and high-quality camera that fits anywhere then check out the Refurbished Powershot ELPH 190 IS Blue from Canon.
On the west end of Molokai is the Big Wind Kite Factory. Their specialty, of course, is selling kites of all shapes and sizes. This part of the island is very windy, and it's the perfect place to fly a kite. The folks at the store will even help kids get their kites up and running.
Family Fun on Lanai
Hulopoe Beach on the south side of tiny Lanai is a natural playground for the curious young mind. Tide pools can be found among the lava outcrops on the eastern end of this beautiful bay, and each pool is a treasure trove of little fish, crabs and other marine life. Kids can explore to their hearts' content, while mom and dad relax on the beach. Restroom and picnic facilities are available, making for an easy family day at the beach.
Book your escape to Hawaii now for up to 30% off here.
Latest posts by Janna Graber
(see all)