Hawaii is one of those places that is dream-like year-round. Therefore, it is challenging to answer the question of when is the best time to visit Hawaii because Hawaiian weather is always warm and welcoming.
However, many would agree that the most popular time to visit Hawaii is between March and September. This is when there is the least rain and the maximum temperatures.
In Hawaii, there are only two seasons: summer and winter. From May to October is kau, which means summer. From November to April is ho'oilo, which means winter.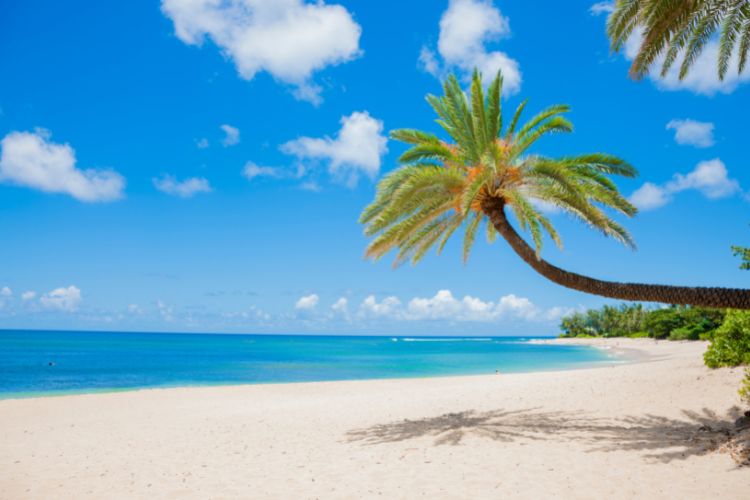 Best Weather to Visit Hawaii
In general, the best months to visit Hawaii are from June to September. This is the time of year with the warmest temperatures and the least rain.
However, because Hawaii offers pleasant weather all year, if you can't travel in summer, you can still enjoy lovely weather. But do keep in mind that some parts of the islands can be wetter than others when you travel off-season.
Most Affordable Time to Visit Hawaii
Traveling to Hawaii is normally the most expensive during the summer peak season. So, if you want to save money, go during the off-season or shoulder seasons.
In Hawaii, the shoulder seasons are from March to the beginning of May and from September to Thanksgiving. However, spring break and the beginning of September can bring heavy traffic and higher prices, so it's best to plan ahead.
Lahaina and Honolulu are the most visited and most expensive cities to stay in. But in the off-season, you can find affordable accommodation here as well. Of course, when you cash in your points and miles, you may have more flexibility — though hotel award rates fluctuate with peak and off-peak seasons as well.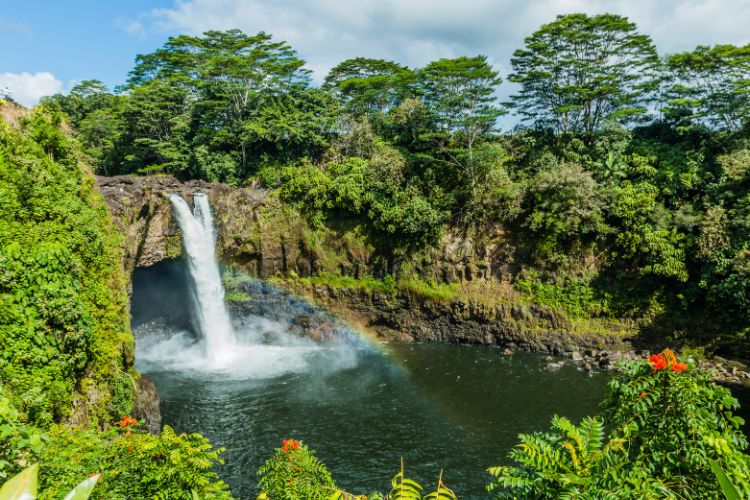 Best Time to Avoid Crowds in Hawaii
Hawaii's busiest season normally begins in December and lasts until mid-April. You will see the least crowds from mid-April to mid-June before the peak season resumes in September.
While summer is not considered Hawaii's peak months, they do draw a sizable crowd — and are especially popular with families. If you travel to Hawaii during peak months you might want to look into less popular locations, outside of Honolulu and other bigger cities.
Best Time for Wildlife Watching in Hawaii
Between late December and early April, humpback whales migrate to Hawaii in huge pods, making Maui and the Kohala Coast of the Big Island two of the best places on the planet for whale watching.
If you want to see Hawaiian green sea turtles, Ho'okipa Beach in Maui is a good place to go — just don't get too close. To increase your chances, go during nesting season in the summer.
Best Time for Surfing in Hawaii
There are four Hawaiian Islands good for year-round surfing: the Big Island, Maui, Oahu and Kauai. In the winter, the waves are larger off the island's north coast, which is reserved for more experienced surfers.
The south coast has calmer seas and is better for beginners. This is the opposite during summer. Beaches in Lahaina, Kaanapali and Kihei on Maui provide ideal conditions for beginners to get their feet wet.
The big wave surfing competitions on Oahu's North Shore are popular among surfers in the winter season, which starts mid-November and runs till February.
Best Time to Visit Hawaii for Entertainment
Summer is reserved for the Prince Lot Hula Festival. Also, in June there is one of the most important holidays for Hawaiians, King Kamehameha Day, which is celebrated on several islands.
In the fall many events and festivals happen. These include Aloha Festivals in September as well as The Hawaii Food & Wine Festival. The weather is calming and perfect for you to learn new cooking skills at the workshops during this Food & Wine Festival.
Winter is the peak season for surfing, which includes competitions like Oahu's Vans Triple Crown. Winter is also the time of the Hawaii International Film Festival, which is held in November.
If you are visiting Hawaii in spring, you can attend the Memorial Day Lantern Floating Festival or the Honolulu Festival. If you like traditional festivals, in April you can witness the Merrie Monarch Festival on the island of Hawaii. Lei day is another celebration in spring, held on May 1st to celebrate different types of lei.
Visit Hawaii Every Month of the Year
Since all the year is a good time to visit Hawaii, here is a breakdown per month. You can see what it is like to be in Hawaii from January to December.
January in Hawaii
This is one of the busiest months for travelers visiting Hawaii. Hotels and resorts must be booked in advance for the best availability and prices. The average temperature is between 64 and 81 degrees with three inches of rain.
February in Hawaii
February is also a popular month. The weather is almost identical to January with three inches of rain and temperatures in the 70s and 80s. It is one of the wettest months of the year. Tourists looking to escape the cold weather of the winter months at home usually come to enjoy national parks, beaches and waves during January and February.
March in Hawaii
Spring break brings a lot of people to Hawaii. The weather is great and warm even though it is raining a lot. There are a few events in March, such as the Kona Brewers Festival, which draw a larger number of people.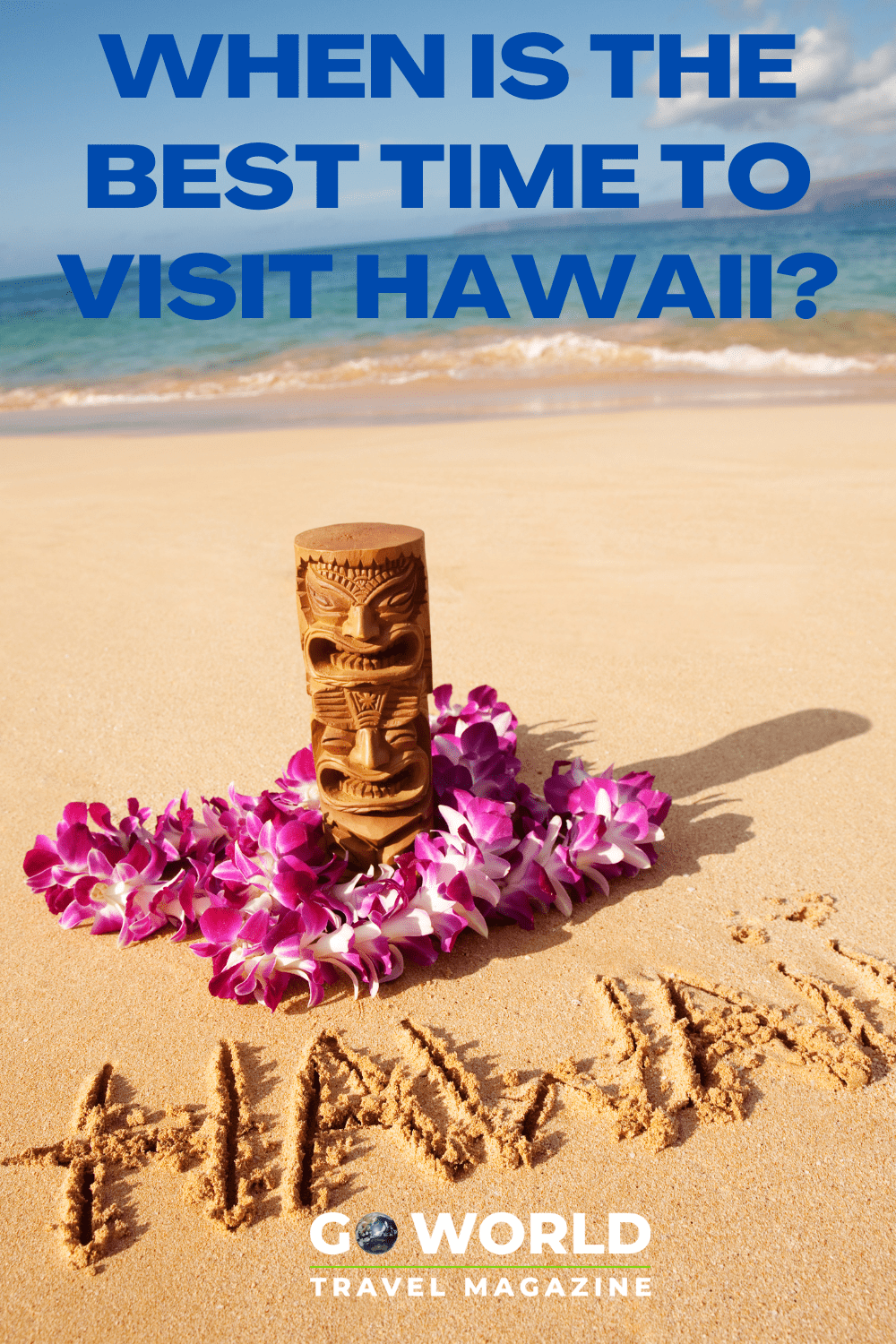 April in Hawaii
Except for Easter weekend, the tourist season calms down in April. Temperatures range from the low 70s and can go up to the mid-80s. There is less rain, and it is one of the best times to visit the islands of Hawaii.
May in Hawaii
The dry season begins in May on many islands. Temperatures are also pleasant, and there is about 1 inch of rain. Late spring is also one of the cheapest times for families to visit the islands, right before high season. Hotel rates are reasonable and airfare is more affordable.
June in Hawaii
In June, Hawaii starts to get warmer. The temperature reaches almost to the 90s and there are less than 2 inches of rain during June. It is a great time for exploration of the islands and water sports.
July in Hawaii
In July, the rains return to Hawaii. The temperature is still warm, however, the average rainfall for the month is more than 2 inches. Although it is not the best weather, it is a popular month for families visiting the islands.
August in Hawaii
August is often the hottest month with temperatures going over 90 degrees during the day and less than 1 inch of rainfall. This is the best time to visit Hawaii if you love sunny days and spending a lot of time on the beach. You can still enjoy snorkeling, diving, hiking to waterfalls and more.
September in Hawaii
In September families with kids stop coming and the season is slower with fewer crowds on all the islands. The end of summer also brings cheaper airfare and the tail end of hurricane season.
October in Hawaii
October is a time when many events and festivals happen. Rainfall on the islands increases, and the temperatures are not as warm as during summer. Until mid-December, the rain will be falling even more, until calming down before Christmas and New Year.
November in Hawaii
November is the wettest month and the middle of the rainy season. It rains almost 5 inches, and the temperatures are in the 70s and 80s. If you like slow travel and rain, this is the best time for you to visit Hawaii.
December in Hawaii
In December temperatures are as low as the 60s, and it can also be quite rainy. Still, many people will come to visit during the holidays for a unique experience of celebrating Christmas and New Year on the beach.
There is no such thing as a bad time to visit Hawaii. Depending on where you stay, you can expect warm weather and sunshine for most of the year.
Author Bio: Danijela Horvat is a travel writer with a passion for discovering new destinations. With a background in journalism and photography, she is trying to translate her own experience into the articles.