Editor's Note: We're all dreaming of travel ahead. Here's some inspiration for future adventures. We share places, products and activities we recommend. If you make a purchase using a link on our site, we may earn a commission.
Travel in Hawaii goes back centuries. The Hawaiian island of Maui has beckoned explorers since Admiral Jean-François de La Pérouse landed in 1786. Sadly, most modern visitors spend their time on Maui's beaches without ever exploring the island.
However, at over 727 square miles, Maui is the second largest Hawaiian island with over 120 miles of coastline to discover. Not all roads are easily driven, but with patience and some nerve, you can find Maui's hidden places.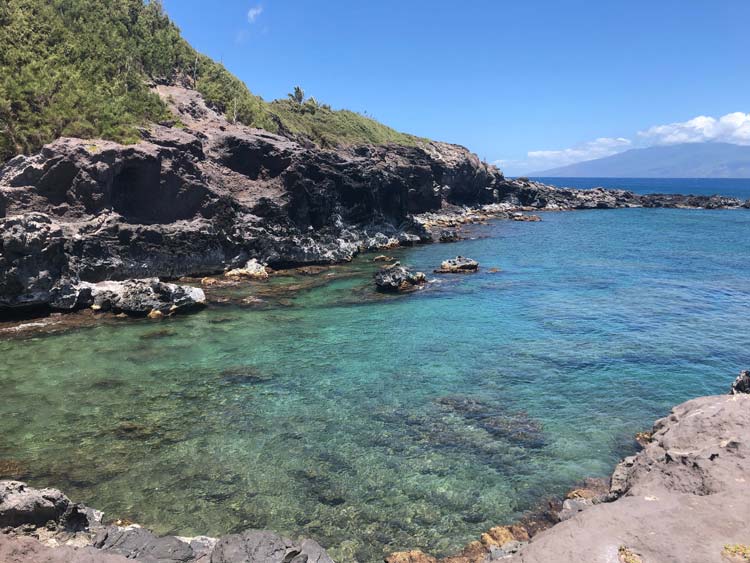 Touring Maui by Car
Kihei to La Perouse Bay: From the central city of Kahului, take Highway 311 to Highway 31 (AKA Pi'ilani Highway). For a slower pace and views of Ma'alaea Bay, turn right on Uwapo Road to Kihei Road to drive through Kihei town. You'll pass restaurants, craft markets and side roads with "beach access" marked by blue and white signs. Stay on Highway 31 to bypass Kihei.
At Wailea, the road curves south turning into Wailea Alanui Drive. Turn left at the traffic light near Wailea Tennis Center and continue east. You will be driving through residential areas so follow posted speed limits.
From here you can turn right on Makena Road and head to Makena Beach, a popular snorkeling spot with showers and restrooms. For those continuing on, you'll pass the entrance to Makena State Park.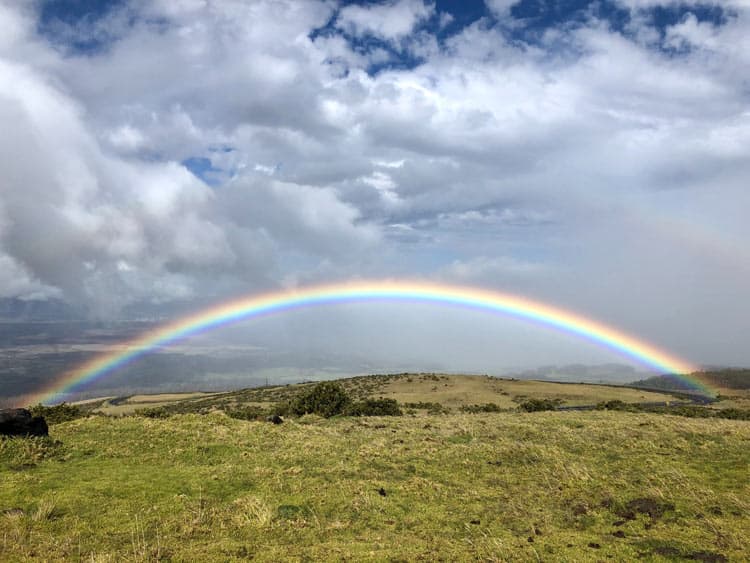 Stop here to see the largest undeveloped white sand beach on Maui. To head back in time, continue on to the lava fields of La Perouse Bay.
As you drive, the road becomes one unpaved lane and eventually just ends. You have arrived where the last lava flowed on Maui in 1790. A walking trail continues through the fields to coves all along the bay.
This can be a great snorkel and dive spot, but avoid swimming when the waves are rough. The lava fields are jagged and slippery, so walk with caution. The rewards are incredible views of an alien landscape.
The Haleakala Highway: For spectacular views of the moon-like Haleakala volcano crater, drive to Haleakala National Park. From Kahului take Highway 36 and turn right on Highway 37 (AKA Haleakala Highway). Once on 37, you'll drive through Maui's storied sugar cane fields and near the town of Pukalani. Continue on 37, and as the road begins its ascent up the volcano the road number changes to 377.
At Mile Marker 6, the road begins to switchback, and the number changes again to 378. At Mile Marker 10 is the entrance to the National Park (park fee $10). Here the landscape changes abruptly from lush and green to bare and brown, and the clouds are below you. Continue onto the Visitor's Center, which is near 10,000 feet in elevation, so altitude sickness is possible.
The temperatures at this height also drop considerably so the shorts and tank you wore to the beach will not cut it here. For a surreal experience, drive here in the dark of night, and stake a position at the overlook railing to watch the sunrise. As the sun breaches the horizon, a park ranger sings a Native Hawaiian chant. It will be freezing and crowded, but absolutely unforgettable.
The Road to Hana: This road is considered one of the most scenic drives in the world: Fifty-two miles of cliff-hugging asphalt and 54 century-old, one-lane bridges. Writers have expounded this road's allure for decades, which is why it is also incredibly congested. Patience is crucial to this drive.
The Hana Highway starts at Highway 36 in Kahului and continues east through the hippie town of Pa'ia, the last place for gas and restrooms for a while. Shortly after the trailhead to Twin Falls, marked by a small parking lot and smoothie truck, the highway number changes from 36 to 360, and the mile markers start over at zero.
From here, hairpin turns are marked by tropical waterfalls on one side and plunging ocean cliffs on the other. Before the highway drops into Hana, there is a public restroom and beautiful waterfall at Pua'a Ka'a State Wayside Park. Once in Hana, the road flattens out and you'll drive through a picturesque small town surrounded by cows.
Be sure to stop at Hana Bay, which is not only gorgeous but also has restrooms and a snack shack. At this point, most people turn around and head back. For those wanting to avoid the traffic and take on an extra adventure, continue driving…
Ohe'o Gulch and Haleakala: Because the road around Haleakala is mostly unpaved, rental car companies discourage people from driving here. However, the road is not as bad as they make it appear. You will be rewarded with spectacular scenery and little to no people to impede your way. However, before heading out of Hana, stop for a food break at Troy's Eat on the Beach in Koki for some Hawaiian BBQ.
Then continue on to Hamoa, where the highway number changes back to 36. You'll see signs for Haleakala National Park at Kipahulu and the famous Ohe'o Gulch (AKA Seven Sacred Pools). Continue on Highway 36, and the road becomes unpaved.
However, drivers will pass residences and a small convenience store, so it is not isolated. After a few miles, the road becomes paved again but hugs a jaw-dropping cliff. This road is also called the Pi'ilani Highway, but does not connect to the highway that goes to Makena.
As the road curves around the volcano and heads west, it becomes Highway 31. The scenery here changes from rugged mountain to ranch-covered slopes. You'll see cows, goats and the occasional Maui deer. The road then passes the southern lava fields.
This recently paved area has curves reminiscent of a sports car commercial. The road then turns inland where you'll pass Maui's only winery, Tedeschi. As you approach the Haleakala Highway, the road number changes to 37. Take Haleakala Highway to return to Kahului.
Notes for Hana and beyond: Although only 52 miles long, these are slow, winding miles with lots of traffic so it will take far longer to travel than expected. If starting from Wailea or from West Maui, it may be a 30 to 45 minute drive just to get to where the road starts.
Don't forget to include time for the fantastic places to explore along the way, such as Pa'ia, Twin Falls, Hana, and Ohe'o Gulch. You won't have time to see them all, so pick one or two and allow a whole day for the trip.
The West Maui Mountains: Not as popular, yet just as beautiful is a drive around the West Maui Mountains. This circular route can be started from Kahului, but since most visitors stay in Ka'anapali, let's start there. Head north on Highway 30 (AKA Honoapiilani Highway) toward Kapalua and Honolua Bays. Bring snorkel gear, as these are great places to swim.
Continue on to leave the crowds and elegant homes behind. Shortly after Honokohau Bay is a parking lot for Nakalele Point, an amazing sight on the island's northern tip. After passing Nakalele, you'll come to a sharp curve hugging a cliff. Once around the corner is spectacular mountain scenery. However, without warning, the road abruptly narrows to one lane and asphalt conditions deteriorate.
Now heading east, you'll see another amazing site, Kahakuloa Head, a giant vertical rock formation, as the road descends into Kahakuloa. Kahakuloa is a quaint village with a beautiful, yet rugged beach. There are few places to stop here, just some fruit stands. After crossing the village's one-lane bridge, the road ascends with amazing views of the hamlet at each switchback.
At the top of the hill is a quaint house with signs that say "gift shop." Called Kaukini Gallery, it is also a great place for a break. The house belongs to Karen Lei Norland, a Maui painter. She built a new house next door and turned this one into an art gallery to showcase the work of Maui's incredible artists. Soda, water and candy bars are also available.
When ready, continue east on Highway 30, which then changes into Highway 340. While spectacular scenery surrounds, you will also see the unusual sight of cows on a mountaintop ranch. Shortly after the ranch, the road descends, and Kahului's port comes into view. Suburban houses line the road as you enter city limits. To return to Ka'anapali, take Road 330 to skip Kahului's congestion and reconnect with Highway 30.
Highway 30 is a four-lane thoroughfare until Ma'alaea Bay, where it drops down to two lanes. Although this highway is crowded with local and tourist traffic, beautiful scenery abounds as it hugs the water and you drive through Maui's only mountain-carved tunnel, Olowalu.
Beach after sandy beach lines this highway, all of them public. Also along this road is the historic whaling village of Lahaina, which still retains its old-time charm. Stop here to visit the country's largest banyan tree or watch the sunset while drinking a tropical libation.
What to Drive in Maui:
Although most any car can handle these roads, a high-clearance vehicle, like a Jeep, is best. Keep in mind that if something does happen on the roads farthest from Kahului, cell phone service is spotty to non-existent and tow-trucks are expensive.
Be realistic about your driving ability, and be considerate of other drivers.
Book This Trip:
Ready to take a magical trip to Maui? Find flights at exclusive discount rates to Kahului and more through Hawaiian Airlines and rental cars for all your stops through Sixt Car Rentals. Then get prepared with hotel or VRBO options, locally favorite hikes, best roadside stops and more through Travelocity and TripAdvisor.
The island's main airport and most rental cars are in Kahului (OOG). Ka'anapali and Napili are the main resort areas in West Maui while Kihei and Wailea are to the south. All routes can be accessed from anywhere on the island.