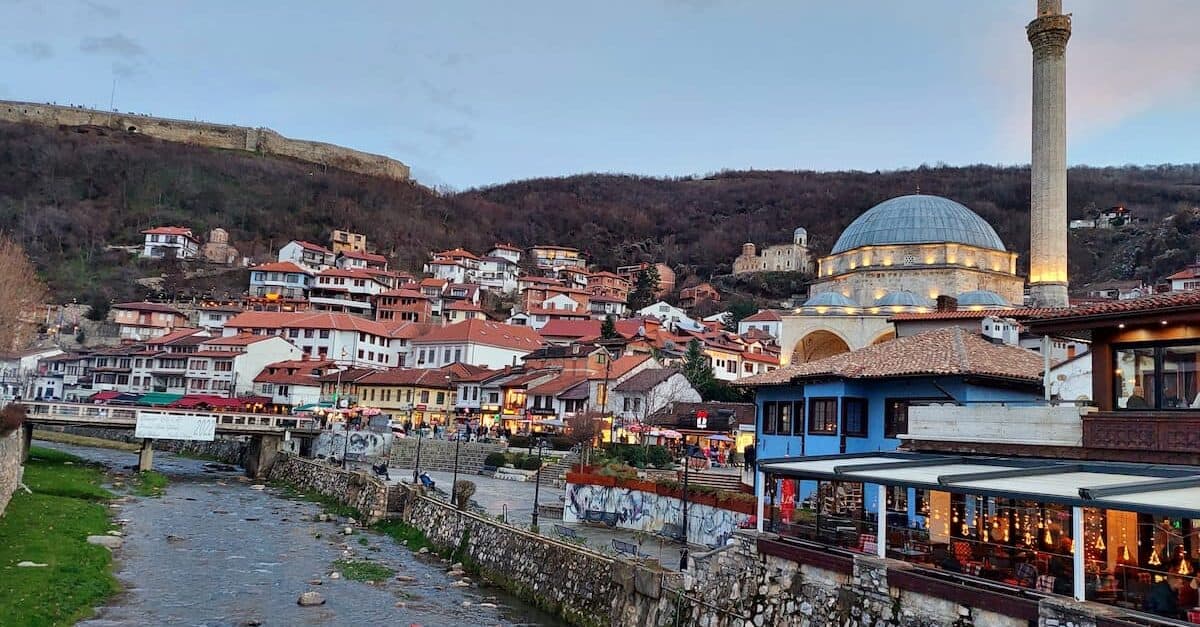 'Your anterior cruciate ligament is partially torn,' he said gravely. With only seven words, the unsmiling doctor had altered my travel plans coming up in just two weeks. I looked down at my still swollen knee and exclaimed, 'Great timing, buddy.' Snowboarding, volunteering, and more snowboarding had been the original plan.
Two-thirds of which now had to be scrapped. After a Saturday afternoon of strategizing and research, a new battle plan was formed. Only one element of the original project remained: 10 days of volunteering in Kosovo.
Kosovo is a minuscule, only partially recognized state wedged between Serbia, North Macedonia, Albania, and Montenegro and is one of the youngest countries in the world, having fought a devastating war against Serbia in the late 1990s and declared independence in 2008.
In the weeks before leaving, I had collected donations with friends and family, so my compact car was packed with boxes of children's books and female sanitary pads, which I had labeled 'DONATIONS!' in bold, capital letters to try and avert possible confiscation by the Serbian customs officers.
I set out from my Latvian home just a few days before Christmas and the Röszke-Határátkelő border between Hungary and Serbia was busy with expatriate Serbs returning home for the holidays.'Where are you going?', snapped the border guard as she took my documents.
'I'm going to Pristina for volunteer work, then across through Montenegro, heading back into the EU via Croatia," I said, maybe a bit too quickly. Silence. Her eyes flicked up and down, from my face to my passport and back.'Transit?' she finally asked.'Transit,' I replied.
Kosovo
She waved me through. Navigating congested streets in Belgrade was not as fun as one may think and Serb motorway drivers can be quite the thrill-seeking sort, but the drive was not altogether unpleasant until I had to turn into the deserted dual-carriage mountain road that would elevate me to the Merdare border crossing, which materialized surrealistically in front of my eyes after a series of sharp hairpin turns.
Driving into Kosovo required taking out a Kosovo-based vehicle insurance coverage, which I expected to pay for but did not have to. A friendly Kosovar clerk, seemingly accustomed to confused Europeans, said "That's it, friend. It's all good," and smiled me away.
Back at the wheel, the capital Pristina (sometimes spelled Prishtina and pronounced PREESH.TEE.NA) was only 35 kilometers away, but the road was utterly puzzling.
An accidental composite of motorway and urban thoroughfare, the speed limit read 70 km/h but locals drove at speeds well beyond that and with no traffic lights to speak of and perplexing roundabouts covering that short distance took a considerable amount of time and energy.
My flat was situated in the seemingly affluent Arberi neighborhood, near an imposing American embassy and the KFOR headquarters–the NATO-led peacekeeping force assisting Kosovo's defense while their own security apparatus becomes self-sufficient.
My street was lined with grocery stores, fruit markets, cafes, and a perplexing number of massage parlors. Being so close to a large military compound, I wagered they offered the more libidinous kinds of massage. Pristina is a city of rugged charm, bustling cafes and filthy air.
Pristina is Different From Other European Capitals
With an eclectic architecture and busy streets, it is fairly compact and its center can easily be explored within a day. Different from other European capitals, such as Rome or Vienna, where the opulence of a more distant history is the main draw, in Pristina it is the fascinating tale of recent times that entice.
Bill Clinton Boulevard is a key—and often clogged—artery in the city and hosts a statue of the former American president waving merrily at Kosovar drivers with its oversized hands.
Clinton's decision to carry out air bombardments against Serbia in 1999 was decisive to bringing the conflict to an end and endearing the United States of America into the hearts of Kosovar people. Boom! Boom! Two blasts crackled loudly above the midday cacophony and I felt my senses sharpen.
Three shapes scurried behind an apartment block. A smudge of fear tinged my perception. Pedestrians carrying plastic bags walked about unfazed. And then I saw them: a group of teenagers playing with fire-crackers. The war and Kosovo remained intertwined in my mind, yet there was no real danger.
Later, while walking along the fruit stalls and counterfeit goods of the city's bazaar at Iljaz Agushi Street, I realized that Pristina is, in fact, quite safe. I then strolled to the recently-renovated Museum of Kosovo, which houses an interesting exhibition of wonderful statues from the Bronze age and not-at-all wonderful weaponry from modern times.
Curiosity and hunger prompted me to take the short walk to Qebaptore Meqa, a veritable institution when it comes to kebabs and kofta (local meat patties). I was initially befuddled by the nearly ten-strong, all-male staff behind the counter, but when they all smiled and helloed my heart grew warm.
Then my tongue grew even warmer, savoring the deliciously spicy pepper served with my kebab. I was enamored with how the meat, chopped onions, peppers, and freshly baked bread were served separately, so I could assemble them to my preferred bite size.
The following day, however, was all about work. After all, I had not come to Kosovo strictly for tourism, but for volunteering with The Ideas Partnership, Kosovo's second-largest non-governmental organization, which supports and empowers minority communities in the fields of education, health, welfare, and cultural heritage.
In Europe's second poorest country, they assist the heavily disenfranchised Roma, Ashkali, and Egyptian communities to break the cycles of poverty, illiteracy, and exclusion. A mission that is as daunting as it is urgent.
After a brief meeting at their central office I was driven to Neighborhood 29, an impoverished district at the edges of Pristina, were TIP has one of its centers, located in a slender and decrepit building with no central heating.
With a kindergarten, three classrooms, and a small office the center is barely capable of accommodating the dozens of children and adults who attend classes, receive meals and other forms of support. Women and children with kind and weary eyes timidly said hello as I walked in.
After several years traveling as a 'regular tourist' – taking pictures and strolling through town after good meals, I had a perspective-altering experience while volunteering in the cleanup of the catastrophic floods in the Ahr Valley in Germany in the Summer of 2020 (which I have documented in this blog).
My love for traveling remained unabated, but just being a tourist suddenly felt hollower. Wasn't there more to travelling than epicurian pursuits?I had found TIP online, then did some research on their background and kept in touch with their management long before hitting the road.
I was fortunate to find an organization that was not only doing essential work with people in need but was also ready to welcome me into their folds.
On the ground, I set out working in the community with workshops for teens, helping in the construction of a new center, distributing donations and, most importantly, listening to the people who live, work, and struggle in Neighborhood 29.
It Was a Hard Yet Fulfilling Experience
It was a hard, yet fulfilling experience only made possible by the diligent TIP staff, to whom I am immensely grateful. On a day off, I hopped back into the car to see more of Kosovo. My unrelenting love for mountains took me to the Brezovica Ski Resort, in the Mali Sharr National Park bordering North Macedonia.
A steep, well-paved road lined with incongruous Alpine-style chalets dead-ended at the resort's parking lot. Piles of garbage littered the roadside and slid into a creek, making an ugly first impression. The views, however, were breathtaking, with a range of snowy peaks extending far beyond the horizon.
Brezovica is as much a ski resort as a rural attractions fair is Disneyland. With the unreliable supply of electricity that plagues Kosovo, running the creaky lifts safely is a remote possibility. Instead, the most popular attraction was the 5-euro snowmobile ride.
With equipment at least two decades old, the engine noise and exhaust fumes created a level of pollution quite repugnant to a Westerner's sensitive ears and nose. Couples and families with small children seemed to ignore all that and enjoyed the beautiful landscape.
I rented a battered snowboard and boots (5 euros), walked a hundred meters uphill and rode down, carving and swerving deftly among the crowd and showing off my skills. Then my knee started to hurt, as if punishing my narcissism.
Having proved myself your average male buffoon, I drove back down the mountain along the Bistrica River and through stunning canyons of grey-brown rock. The winding road was gorgeous, exhilarating, and frightening in equal measures.
This hour-long drive, which ultimately took me to the historical town of Prizren, got pretty sketchy at times with its narrow, pot-holed blacktop and heavy-vehicle traffic, and required very attentive driving. Prizren is Kosovo's second city and a clear tourist hub.
With a town center well supplied with cafes and restaurants, its narrow streets were filled with strolling families and youngsters enjoying the clear, warm winter Sunday. Prizren's fortress, only a 15-minute hike up above the city, offered lovely views of the mountains to the south and the city to the north.
I sat at the Prince Coffee House to gawk leisurely at passersby and enjoy one or two cups of foamy cappuccinos. The Sinan Pasha Mosque, built in 1615, and its imposing minaret were beautifully lit up in the incoming dusk and hinting it was time to head back to Pristina.
I Had Grown Fond of The Kosovar Capital
By now, I had grown very fond of the Kosovar capital, despite the air pollution hanging so heavy that the stench would at times impregnate my clothes.
From the extensive international graffiti covering the walls of a disused railway under the Ahmet Krasniki roundabout, to the exquisitely questionable aesthetic of the National Library, to the feast-like dinner at Pishat Restaurant and its tasting menu, which left both my stomach and my wallet in awe, I had most certainly and unexpectedly fallen in love.
Ultimately, it was the people of Kosovo who bound my heart tight to this turbulent, yet tender little corner of Europe.
From the university student who kept me boozy company in a cigarette smoke-filled billiard room to the Ashkali family who allowed me to assist them remotely and to accompany their children's educational development, I was always greeted with smiles and affection.
If the Kosovar people still have not managed to break free from economic underdevelopment and political instability, they surely have mastered an essential skill for attracting visitors: the art of sincere hospitality.
Back home, I am doing physiotherapy and weight-lifting to heal my knee back into shape. Because next winter, lift or no lift, I am going back to Brezovica with my own gear and I am riding that mountain from the top to the very bottom. That is what I told my doctor yesterday. And he smiled.
Read more about volunteer travel and other destinations in our articles below:
Find more volunteer trips and work to travel trips around the world through Global Work & Travel. Find more trips and volunteer opportunities here.
Author Bio: Taless Roze is a freelance writer based in Riga, Latvia. He loves summers and winters, beaches and mountains, YouTube and books, and other contradictions.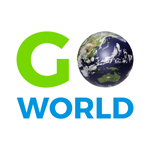 Latest posts by Go World Travel Magazine
(see all)