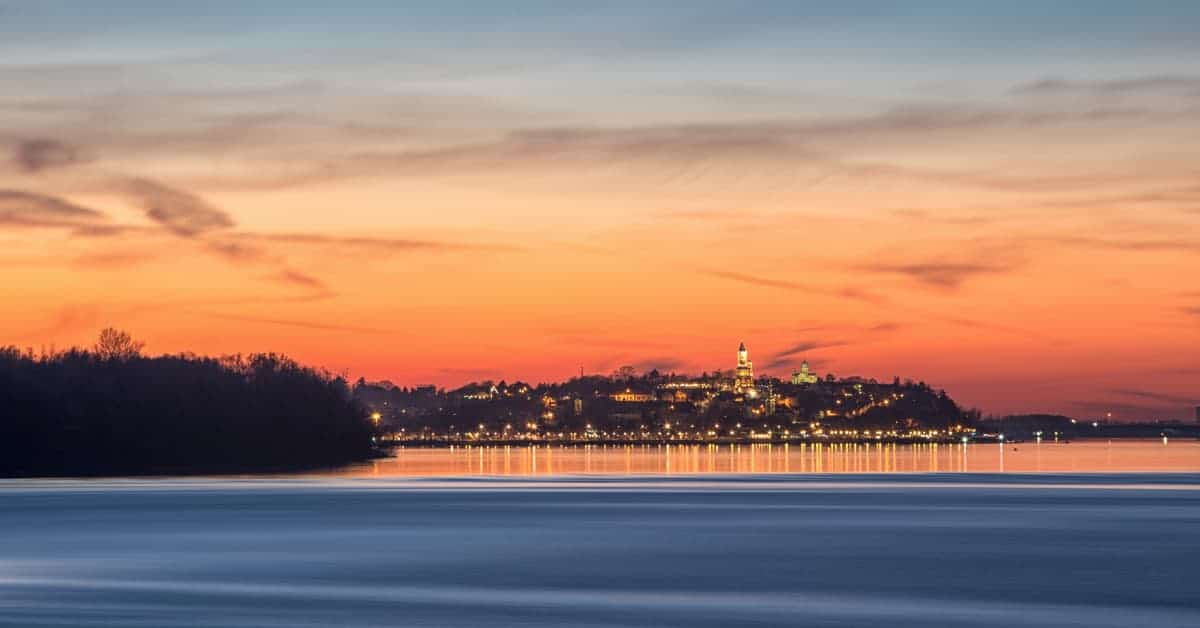 People usually travel through Serbia quickly, thinking there aren't many interesting places to see. That's a shame, since this small county is quite diverse, offering a fun nightlife in the country's capital on one hand and untouched nature on its beautiful mountains on another.
It's a small but lovely country in southeastern Europe whose lakes, rivers, and mountains are true heaven for nature lovers.
Serbian capital Belgrade with its 2 million inhabitants, is a big business, educational and cultural center. Anyone who comes to Belgrade must visit the Kalemegdan fortress and experience the nightlife at the bohemian district Skadarlija or in one of the floating river nightclubs on the banks of the Sava River.
The 10 Most Beautiful Towns and Villages in Serbia
But, to learn more about Serbia, you will have to go outside Belgrade and look beyond the country's capital by visiting small towns, villages, and natural beauties.
There are unique attractions throughout Serbia you can not see anywhere else. We recommend visiting the Devil's town on the south, a natural wonder created by erosion.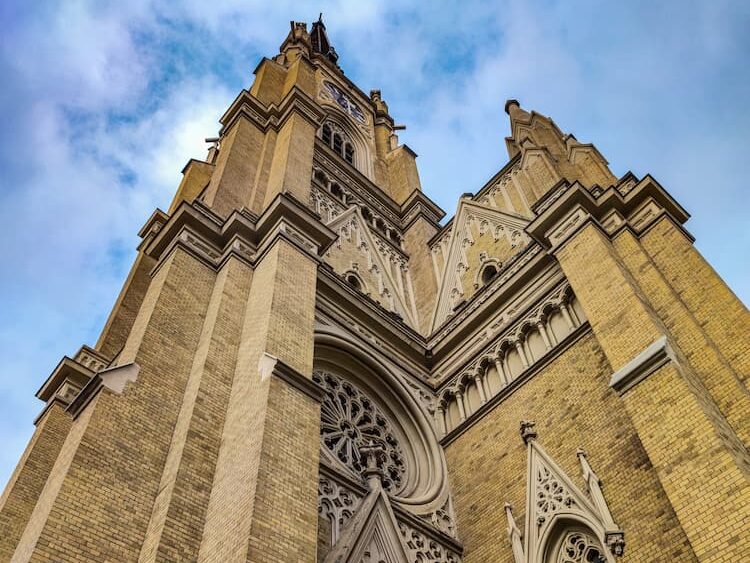 The Uvac River's Canyon and its spectacular meanders, a nature reserve with a couple of hundred species of plants and over a hundred bird species, is also worth visiting. Another popular attraction is the Golubac fortress, a sightseeing point and interesting attraction on Danube boat tours.
If you want to enjoy the natural beauties of Western Serbia, such as lush forests, pastures, rivers, thrilling caves, and impressive viewpoints – mountains such as Zlatibor, Kopaonik, and Tara National Park are a must.
Serbia is an Orthodox country with a vast religious heritage best reflected in a large number of Orthodox monasteries. To better understand Serbian history, visit the Studenica Monastery from the 12th century, a UNESCO World Heritage Site built by Stefan Nemanja, the founder of the Medieval Serbian state.
As a Serbian myself, Serbs are welcoming and kind. However, they don't appreciate being told what to do, and they are famous for trying to do the exact thing someone told them they couldn't just to prove them wrong.
The most popular sports are definitely football, basketball, and tennis, and they watch games in a most passionate way. An occasion for celebration is easily found and backed up by a lot of food and rakia, a strong alcoholic drink made by many across the country.

1. Discover Why Novi Sad Is the European Capital of Culture
Did you know that Novi Sad holds the title of European Capital of Culture in 2022? Novi Sad is the university center and the capital of the Serbian province of Vojvodina. Incredible architecture, together with the Danube river, gives the city a unique charm.
In the pedestrian zone in the city center, you can find a lot of cafes and admire beautiful buildings like the Serbian National Theater. Impressive St. Mary's Catholic Church dominates the city's main square.
Exit Music Festival is one of the best festivals in Europe and a brand of Novi Sad. Concerts are held every summer on a beautiful Petrovaradin Fortress.
Don't forget to stroll through the beautiful Danube Park. If you visit Novi Sad during the summer months, you can also cool off and relax on the popular city beach Strand.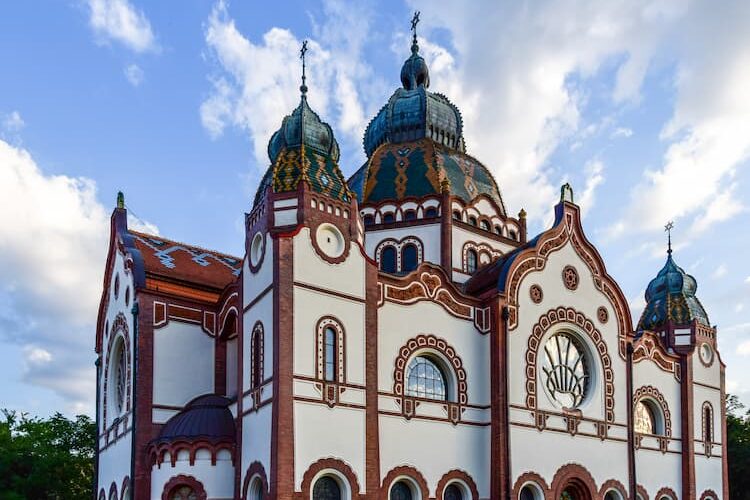 2. Take a Stroll Through the Lovely Town of Sremski Karlovci
Sremski Karlovci is a small charming town located on the right bank of the Danube, not far from Novi Sad. The former Austro-Hungarian rule has left the legacy of a characteristic architectural style.
Visit the Patriarchate Court to see the exhibits related to the Serbian Orthodox Church. You can also see a beautiful Gymnasium building, which was of great importance for education in Serbia during the 18th and 19th centuries, with a large and significant library.
Nearby is the famous fountain of Cetiri lava (Four Lions), an attractive Instagram spot.
Sremski Karlovci is located near the National Park Fruska Gora, which is known as a paradise for wine lovers. There are numerous family wineries in the town and its surroundings, so if you enjoy wine tasting, make sure you visit some of them.
3. Enjoy the Beautiful Subotica's Architecture
Subotica is located in the far north of Serbia, near Hungary. The city is recognizable by wonderful buildings built in Art Nouveau architectural style.
The biggest attractions are the City Hall and the main square with the Blue and Green fountain. Museum-lovers should visit the Modern Art Gallery called "Likovni susret" and the Municipal Museum. You can also see several beautiful Orthodox, Catholic, Jewish, and Muslim sacral buildings.
Only 15 minutes from Subotica is Lake Palic. Walk a beautifully landscaped promenade next to the water and enjoy excellent fish dishes in one of the many restaurants.
The area around Lake Palic is also known for viticulture. Some of the most famous Serbian wineries are situated here, such as Zvonko Bogdan Winery and Vinski Dvor. Stop by one of these wineries and enjoy some local wines.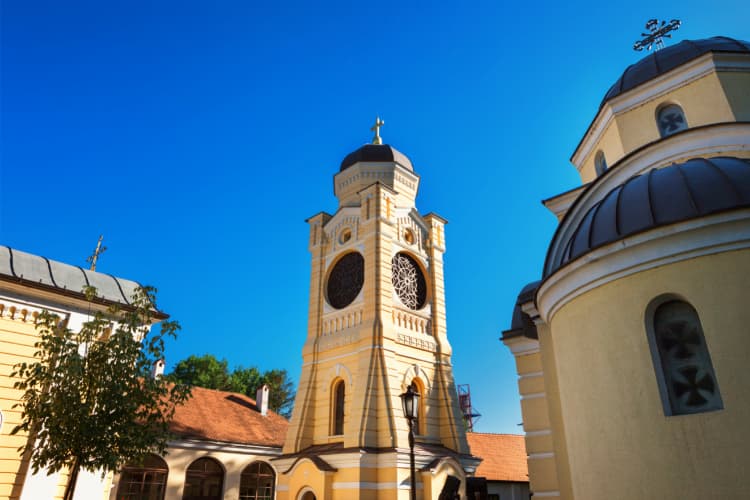 4. Kragujevac Was the First Capital of Modern Serbia
Kragujevac is an industrial city located in the region of Sumadija, in central Serbia, known for FIAT car manufacturing.
Visit the museum "Old Gun Foundry" to learn more about the rich industrial heritage of Kragujevac. There you can see old machines, tools, weapons, and other military equipment produced there, as well as exhibits about car production.
Interestingly, in the part of the city where old factory buildings are placed, a notable Arsenal Music Festival is held every June. We also recommend a visit to the Botanical garden and Aquarium. You can see many fish species, from those present in Serbian rivers and lakes to exotic tropical fish.
Kragujevac experienced enormous civilian suffering during the Second World War. You can visit Sumarice memorial park, built to remember all innocent victims. It will, undoubtedly, leave a strong impression on you.
You can also visit Topola, situated only an hour from Kragujevac. The Mausoleum of the Serbian Royal Karadjordjevic family is located there, on the Oplenac Hill. Sumadija is also known as "Serbian Tuscany" due to its numerous vineyards and wineries. So, don't miss the chance to explore them and taste some of the most beautiful Serbian wines.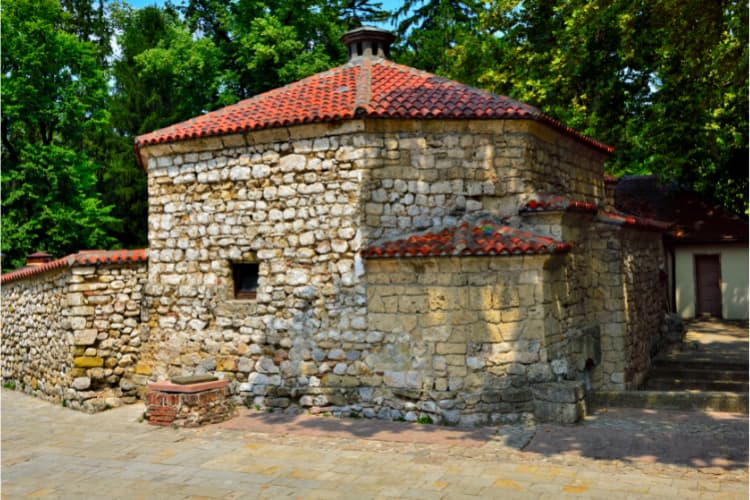 5. Take Your Dose of Oxygen in Sokobanja Spa Resort
Sokobanja is a little town and a fresh air oasis located in eastern Serbia, between mountains Rtanj and Ozren. It is known for its health tourism and excellent conditions for treating respiratory problems.
You can bathe in the old Turkish Hamam or swim in a modern aqua park featuring pools and slides. There is also an open-air stage in the town's center, where concerts and performances are organized in the evening.
The natural beauty surrounding Sokobanja is awesome! We recommend visiting Borici and Lepterije, Lake Bovan, and the Ripaljka waterfall. Those picnic areas are equipped with wooden tables and benches, fire pits, and freshwater sources.
There are also many trekking paths. One of the most popular is the 2 km long trail to Sokograd, the remains of the medieval fortification. Ruins are located on a hill, so you can enjoy a fantastic view of the surrounding forests.
6. Bath in Mineral Waters of Vrnjacka Banja's Hot Springs
Vrnjacka Banja has been a health resort for various diseases, thanks to numerous mineral water springs. The construction of modern wellness hotels made Vrnjacka Banja the most visited tourist place in Serbia.
The most attractive part of Vrnjacka Banja is the big garden area with beautifully decorated lawns and floral alleys. A small river flows through this cute town. A promenade with numerous cafes and restaurants where you can enjoy live music is next to it.
Vrnjacka Banja also has gorgeous surroundings, so we recommend a trip to Mount Goc or a visit to Ljubostinja, a medieval Orthodox monastery.
7. Discover Nis, the Birthplace of Roman Emperor Constantine
Nis is the third-largest city in Serbia. The main tourist attraction is the Nis fortress, near the Nisava river. The best time to visit Nis is in august when the famous Nisville Jazz Festival is held inside the fortress ramparts.
If you are looking for a delicious cuisine of Southern Serbia, cross the bridge, and you will quickly arrive in Coppersmith Aley (Kazandzijsko sokace) after a short walk. In the 18th century, that was a crafts street, but now there are many cafes and restaurants featuring excellent food. Make sure you try "burek" and "pljeskavica".
Don't forget to take a picture with the statue of novelist Stevan Sremac, Kalca – a character from one of his books and his dog Capa.
Visit Mediana Archaeological Park, where you can see the ruins of the Roman Emperor Constantine's residence. Skull Tower is another famous location where you can see skulls from warriors that fought against the Ottomans.
We also recommend exploring the beautiful parks in Niska Spa Resort, hiking nearby Suva mountain, and mesmerizing amazing views from lookouts in Sicevo gorge.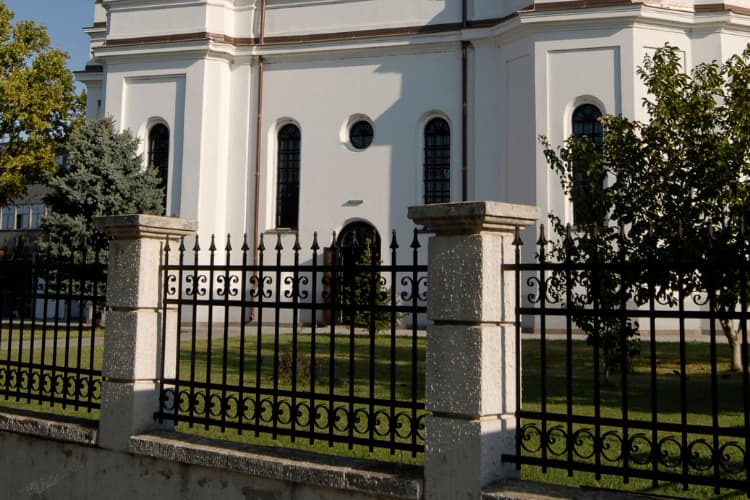 8. Visit Pretty Town of Kladovo on the Banks of the Danube
Kladovo is a pretty town in the east of Serbia, on the border between Serbia and Romania, with only the Danube River between them. The Trajan's Plaque (Tabula Traiana) and the ruins of the Trajan's bridge and Diana fortress witness a rich heritage from Roman times.
The Ottoman fortress Fetislam was restored and now is the main tourist attraction in the city. You can see the most exciting items found from these sites in the Archaeological Museum in Kladovo.
We recommend you go on a day trip to the Blederije waterfalls and cruise the Danube through the Djerdap gorge. The best time to visit Kladovo is July when the Ethno festival is held. You can visit concerts, exhibitions and taste local food and beverages that present the cultural heritage of eastern Serbia.
9. See How Traditional Serbian Houses Looked Like in Ethno Village Drvengrad
When the film director Emir Kusturica built the scenography for one of his movies, he did not assume that it would become one of the most beautiful ethno villages in the world.
Drvengrad (Wooden town) is located on Mount Mokra Gora. You can see wooden houses connected by pedestrian paths, a church, a cinema hall, and a restaurant featuring a terrace with a magnificent view. Every January, Drvengrad is the home of the respectable Kustendorf film festival.
Mokra Gora is also known for the Sargan Eight, one of the most beautiful railway routes in Europe, which will take you through the most beautiful areas of Western Serbia during a 2-hour tourist train ride.
We recommend visiting Visegrad town in neighboring Bosnia and Herzegovina as an excellent day trip adventure. There you can see an old bridge on the Drina river from the Ottoman period and another Kusturica masterpiece – stone town Andricgrad, dedicated to novelist and Nobel Prize winner Ivo Andric.
10. See How Natural Beauties and Mining Heritage Coexist in the City of Bor
Bor is a town in eastern Serbia, with a rich mining heritage and beautiful nature in the city's vicinity. The biggest attraction is an old surface mine, one of the biggest unnatural holes in Europe. The view from the lookout is grandiose!
Along the main city street, you can see mining exhibits and machines used in the copper mine.
Brestovacka Spa Resort, Stol mountain, and Borsko Lake (or Bor Lake) are green oases near the city, which provide a peaceful ambient with fresh air. The Lake is a very popular vacation destination during the summer months.
Also, make sure to visit an impressive Lazar's canyon with breathtaking views and one of the longest caves in the Balkan, set up for tourist tours.
Read more about Serbia and other nearby destinations:
Book This Trip
Start planning your off-the-beaten path adventure to Serbia today. You can get prepared with knowledge on how to get around, hotel and VRBO reservations, local restaurant reviews and more through Travelocity and TripAdvisor.
Have even more fun by booking unique activities in Serbia, skip-the-line tickets and expert-led tours through GetYourGuide. Find more information on these exciting events and book your dates in advance here.
Author Bio: Based in Serbia in Europe, Marija Stojanovic Petkovski worked as a journalist but realized writing about the most beautiful places in the world is something that inspires her. She is sure that a pint of good craft beer perfectly accompanies a tasty home-made lasagne. In her spare time, she enjoys playing with her children and spending time outdoors with her family.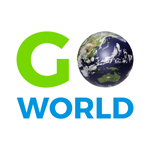 Latest posts by Go World Travel Magazine
(see all)