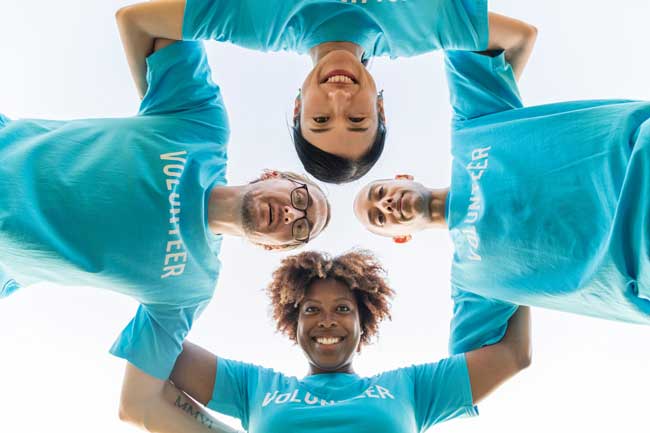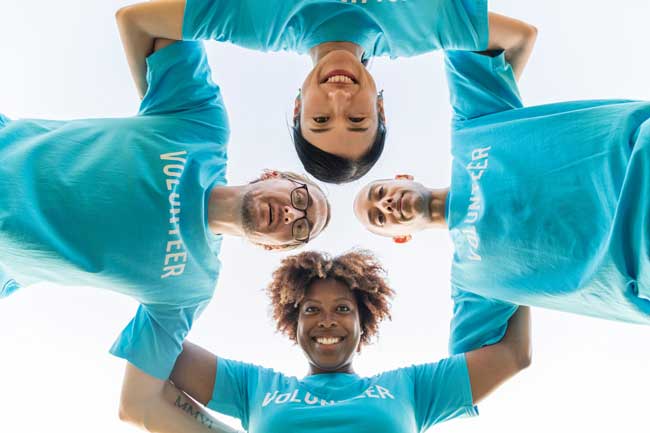 Aimee Maron, 23, wants to earn a master's degree in international relations. But instead of going right back to school, she moved to Ecuador for a year. As a volunteer with WorldTeach, a non-profit organization that places English teachers in developing countries, Aimee taught Ecuadorian university students and lived with a host family.
"My experiences in Ecuador reinforced my goal to pursue a global career," Aimee explains. In addition to gaining fluency in Spanish, Aimee's volunteer experience also helped her get into a top international studies program in Monterrey, California.
Volunteer Vacations
Aimee sought out a trend in international travel that links service work with destinations in developing countries. These volunteer experiences can cover a range of periods and activities, from spending three weeks establishing a nature preserve, to teaching several years in an urban school.
Veterans of these trips claim that they forge connections to the local people and culture often missing from conventional "taxi and suitcase" vacations. As more students and young professionals seek alternatives to a traditional career track, the appeal of international volunteering is growing.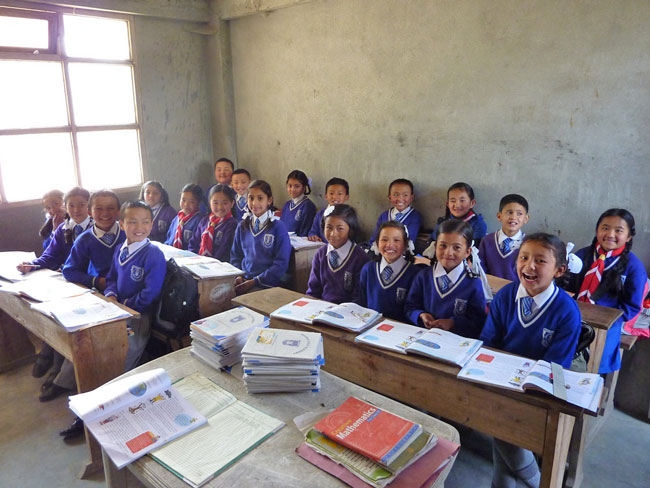 Quinae Harris, a 23-year old nurse from Seattle, has dreamed of visiting Africa since elementary school. When she and her husband Ryan were unable to arrange a service trip through their church, Quinae found a program in Cameroon organized by a medical doctor at the University of Washington. A few months later the couple boarded a flight for West Africa.
"I came to Cameroon both as a nurse and as someone intensely interested in world cultures," Quinae admits. So far she has befriended several Cameroonian families and participated in many traditional celebrations and ceremonies.
John Basbagill, 25, studied computer science at Harvard University. But he has logged his recent computer time at Internet cafés all over the Pacific Rim. Last year he guided service trips on Fiji with Global Works, a job he found on the web site, www.backdoorjobs.com. John is enthusiastic about his time in the South Pacific.
"Learning about a culture, being a role model, and educating kids is a beautiful way to experience the world outside America," he says. Volunteering abroad has also given John a new perspective on regular backpacking trips. "Traveling aimlessly for six months seems meaningless, now that I know the impact service work can make."
Try a Google search for "international travel and volunteer" and a world of Web sites pops up offering programs on every continent—including Antarctica. One of the oldest companies is Global Volunteers, founded in 1984, which now arranges trips to 19 countries for 2,000 people each year. Participants can choose programs in wildlife conservation, teaching English or home construction.
Sometimes described as "volunteer vacations," the service trips organized by groups like Global Volunteers target participants seeking a brief yet challenging break from their regular lives. Other organizations like WorldTeach and Visions in Action offer placements ranging from several months to several years and often require training and a more serious commitment.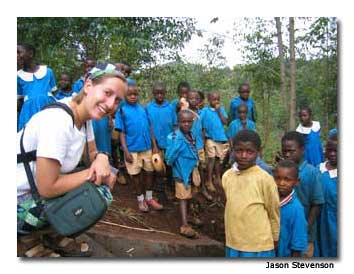 The range of volunteer opportunities satisfies many comfort levels—from hard-core jungle explorers to urban sophisticates needing regular water and electricity. Programs also cater to a range of ages—from high schoolers to retirees—but the majority focus on participants in their migratory 20s and 30s.
Most teaching programs require a college degree. Some programs request fluency in the local language, while others offer language training. A few companies will design and organize the entire trip—from meals to souvenirs—for younger students and travelers venturing into less developed areas.
The majority of service trips are fee driven. A typical month-long program can cost between US$ 1,500 and US$ 3,000, depending on the company and destination. This fee covers meals and accommodations, but airfare is usually excluded. Most of the companies arranging volunteer trips are non-profit public charities like Global Volunteers.
They charge participants to cover their program expenses plus a little left over for administrative costs. Fund-raising among friends and family is a popular strategy for students and low budget volunteers who want to save money. However, with a little investigation and innovation, thrifty travelers can also find free and low-cost options to volunteer abroad such as Volunteers For Peace.
Finding the perfect volunteer stint is difficult, but convincing your friends and relatives to let you go can be even harder. Even normally rational people can oppose your trip to Borneo or Zambia with horror stories of poisonous spiders, burning fevers and erupting volcanoes. They are convinced they are saving your life, even if their fears are always inversely proportional to their actual knowledge.
Aimee won over her reluctant parents by preparing them early. "When I decided to go to Ecuador, I flooded them with information about my program," she relates. Practical arguments can be helpful, as well. Aimee informed her family that living in the developing world would improve her chance of getting into a good graduate program. But beyond convincing friends and relatives, however, volunteers themselves must possess a strong and well-reasoned desire to travel overseas and the determination to overcome the certain obstacles. Anxious relatives stay behind, but self-doubt can threaten to derail a trip at any time.
"If I die right now," explains Vicki Smith, "I would feel embarrassed explaining to God that I had spent my one and only life in an office." Vicki, a 26-year old former engineer with Hewlett-Packard, is four months into a three-year teaching commitment in Cameroon with Lay Mission Helpers, a Catholic service organization.
While her decision to volunteer arose from self-reflection, the motivations behind international service trips can vary widely. Some participants are veteran volunteers looking to extend their experience overseas. Others stumble into these adventures during a break between jobs, after a setback in their personal life, or while changing careers.
Most volunteers are young people like Vicki looking to escape their routine-centered world and explore another country's culture. In return, there is the potential to receive many benefits from their experience: authentic relationships, knowledge of how people live, helping those in need, and the appreciation that others show in return.
Expecting too much from a service trip, however, can lead to disappointment. "I came to Africa to discover the truth and wisdom of the people," relates one volunteer in Cameroon nearing the end of her stay. "But I didn't find it here." Instead, much of what she witnessed discouraged her, especially the degraded status of women and the government's chronic corruption. She does not regret coming to Cameroon, but she realizes that she arrived with unrealistic expectations.
To avoid a potential letdown, prospective volunteers should adopt a long-term view about their experience. A participant serving abroad can expect to rapidly gain increased independence, improved confidence and a better understanding of one small corner of the world.
Any long-term lessons from the trip, however, will depend on the volunteer's capacity for self-reflection and adaptation. Sorting out meanings from thousands of remembered conversations, images and places can take months, even years. But the continuous learning spawned by international service work is what often spurs returned volunteers to start planning their second trip abroad even before they have absorbed their first.
How to Find a Volunteer Vacation
International Volunteer Programs Association
www.volunteerinternational.org
Searchable database of volunteer programs, plus stories and travel resources
VolunteerAbroad.com
www.volunteerabroad.com
Directory of thousands of international volunteer programs, as well as job and study abroad.
Global Volunteers
www.globalvolunteers.org
Begun in 1984, this group offers worldwide and US-based programs in 19 nations, including Peru, Ghana, Ukraine and Australia. Cost: US$ 1,000 a week for two and three week programs
World Teach
www.worldteach.org
Places volunteer teachers in developing countries for 12, 6, and 2-month programs in eight countries including Namibia, Costa Rica and the Marshall Islands.
Volunteer For Peace (VFP)
It is more grass roots than other programs and assigns volunteers to various "work camps" around the world. VFP charges US$200 for 2-week volunteering trips in Europe.
www.vfp.org
U.S. State Department Travel Warnings
Updated list of country advisories and cautionary advice for travelers
https://travel.state.gov/travel_warnings.html
Centers for Disease Control Traveler's Health Web site
Information on required and suggested immunizations and recent global disease outbreaks
www.cdc.gov/travel
Latest posts by Janna Graber
(see all)