It's a chilly morning, unlike what most of us picture Africa to be. But July is winter here, and my family and I are headed into the highlands of Swaziland.
The low scrub landscape stretches out in front of us. Empty but for the occasional cow or perhaps a woman and child walking, miles from the nearest village, backlit by the slanting rays of the morning sun.
As we climb higher and higher in our little Renault, the landscape becomes sharper, the burnt-red clay redder, the dust dustier, and the air colder. We're finishing a trip that brought us from the plains of South Africa to the imperial Drakensberg Mountains of Lesotho. Then, later to the verdant forests of KwaZulu-Natal.
Earlier that day, we crossed the border into the Kingdom of Eswatini, formerly Swaziland. It's a nation that piqued my interest from the moment that I learned it has one of the lowest life expectancies in the world (just 59.4 at present).
Our destination: Shewula Mountain Camp, the first community-run ecotourism project in the country.
Shewula Mountain Camp
When we arrived, passing the homemade sign that reads "A real community experience, help us to conserve our natural resources," I was struck by the magnificence of the landscape.
Perched high on a cliff above rippling green foothills that stretch to Mozambique and beyond, Shewula is one of the most naturally beautiful sights I've experienced.
But beyond the impressive scenery, what makes Shewula remarkable is its unique history and approach to tourism. Founded in 1999 by locals from the neighboring village, the camp is 100% community-run.
Instead of the Western hotel chains of Cape Town, your accommodation is a rondavel, a circular stone hut with a thatched roof, perfect for keeping warm at night and cool in the day. 
At Shewula, dining is communal with community members and guests sharing bowls of pap (a maize-based porridge) and swapping stories late into the night under the thatched pavilion.
Unless you're an expert on Swazi cuisine, the dishes will appear completely foreign but will taste as good as any in the West.
While there, guests have numerous activities at their disposal. You can take a culture walk: a guided tour through the village where you can help out with daily chores. Or, you can watch local artisans at their craft and visit the village school.
If nature is more your thing, you can take a tour of the stunning nature preserve and walk down to the Mbuluzi River where crocodiles are frequently seen sunning themselves on the bank.
In addition, the camp has bikes available for rent so you can take in the surrounding landscape at your own pace. Each of these activities are intriguing and enjoyable, but even if you don't decide to do them you'll still be guaranteed a good time.
Shewula is a place where the destination is an experience in itself, an experience you're not likely to forget.
For many, a night at Shewula would not be high on the list of vacation ideas. It's remote, tough to find, and different from the daily pattern of life we follow in the United States.
In an era where vacation means pre-packaged tours and cruises, the prospect of spending the night in the bush without a WiFi signal (or even power outlets in the rooms) can seem scary, and rightly so.
There's no one to intervene during misunderstandings and no group leader to translate cultural nuances. You certainly will not have access to the 20 different restaurants that you would have if you'd booked a stay on the Symphony of Seas, the largest cruise ship in the world.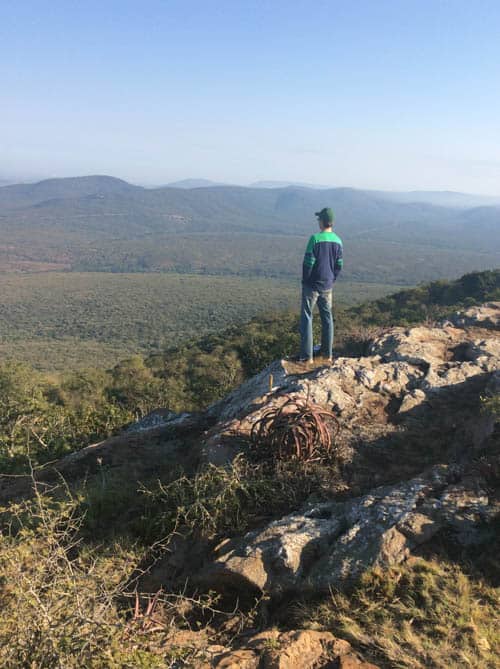 True Community-Based Tourism
But this is what makes Shewula special. Its community-based approach to tourism is one of the best ways to promote responsible development.
Without distractions, there is no other option but to interact, not just with other guests, but with community members themselves.
You could easily find yourself pulled into a soccer game to the delight of the local kids. Or conversing about the AIDS epidemic and its horrific effects on the community with a village elder.
Interactions like these shatter the divide between tourists and locals so easily formed on packaged holidays.
In addition, it challenges the "poor but happy" narrative often used as a means to excuse inequality and opens both guests and locals to a new perspective.
Aside from the enriching connections both tourists and locals have, community-based tourism also provides direct economic benefits because all profits go directly into community building.
In the case of Shewula, tourist dollars fund numerous projects from protecting wildlife and natural areas to the maintenance of clean drinking water and support for children orphaned by the AIDS crisis.
Unfortunately, sustainable community-based tourism occupies a tiny niche within the present travel industry. Major corporations like the Expedia group and the cruise industry hold an enormous share of the market and shape what most of us view as travel.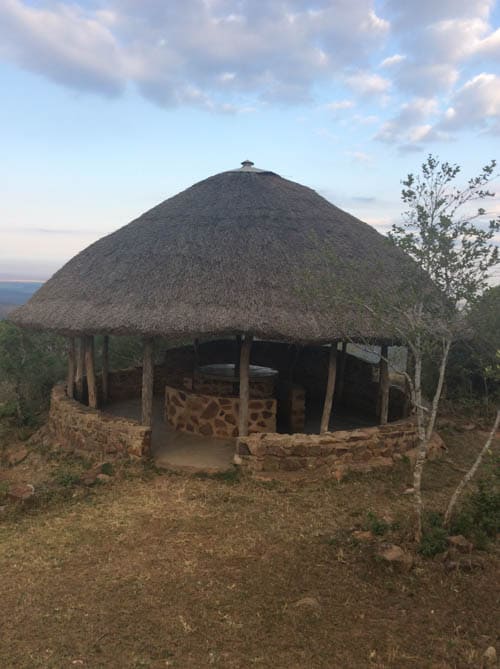 Travel or Vacation?
As a result, the tourism industry has blurred the lines between travel and vacation so much that the two terms are now used interchangeably. But there is a distinction that should be made between vacation and travel.
Put simply, the purpose of a vacation is entertainment, and there's certainly nothing wrong with a holiday. Travel on the other hand is different. The true explorer travels to gain understanding, challenge their preconceptions and learn more about the world.
Shewula is for travelers. It's for off-the-beaten-pathers. It's a road less taken. It's a Swazi-cultural adventure—a destination so different that you're not likely to experience something quite like this anywhere else.
When I went to Africa, I expected to see the usual sights you read about in guidebooks. Lions and hippos, beautiful scenery, and unique cultures. However, I also found a new appreciation for travel, and in particular, the community-run tourism that Shewula Mountain Camp provides.
Tips for Planning a Responsible Travel Experience
This style of travel is no doubt more challenging, but with practice can become second nature. Instead of booking through large hotel chains, look for smaller hostels or Airbnb rentals away from crowded tourist centers.
For experiences, use online resources like Go World Travel Magazine. When you get to your destination ask locals the best places to see. If you're flexible, these local recommendations can be the highlights of a trip.
It is our responsibility to appreciate and learn from other cultures as equals. While there's nothing wrong with a relaxing vacation, living and learning in and among the local community provides the most enriching experience.
What's more, it directly benefits the community and empowers them to decide exactly how they want to grow. For these reasons I urge you, on your next trip, don't settle for easy.
As essayist Edward Abbey put it, "may your trails be crooked, winding, lonesome, and dangerous, leading to the most amazing view." Give community-based tourism a chance, get over the nerves, set aside convenience, and discover the view of a lifetime.
If You Go
Shewula Mountain Camp is located in northeast Eswatini high in the Lubombo Mountains about 20 minutes away from the Lomahasha border crossing with Mozambique.
The camp is only two and a half hours from the popular Kruger National Park in South Africa making it an easy detour that many miss out on.
The camp itself has seven rondavel huts that sleep either three or five people based on your group's size. For one guest the price per night is 350 lilangeni (around $25) which is on par with South African Rand. For more information visit: http://www.shewulacamp.org/thecamp.php\
Author's Bio: Callahan Rogers is currently a student at Binghamton University. With a passion for traveling, he has been to 28 countries and hopes to complete his goal of visiting 50 by the time he graduates. He lives in the town of Chateaugay, just north of the Adirondacks in the North Country of New York.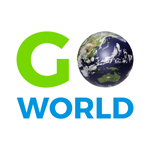 Latest posts by Go World Travel Magazine
(see all)