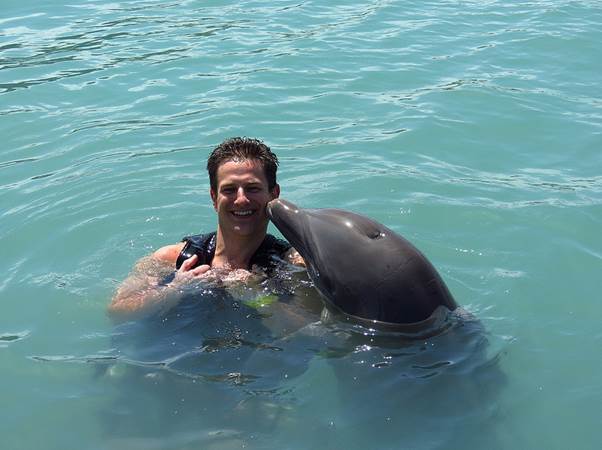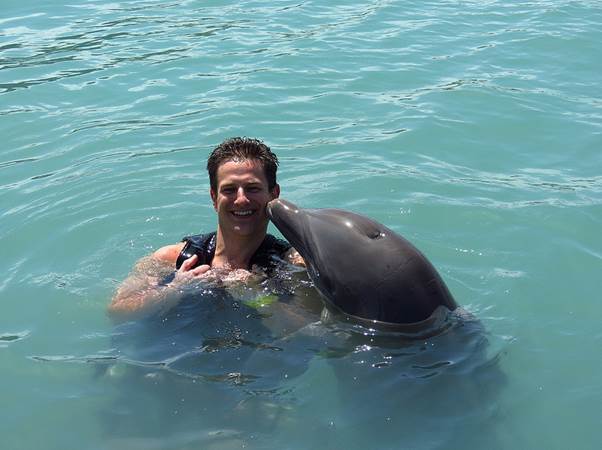 Travel is all about experiences, there's no doubt about it, and there are some experiences that are not to be missed if you wish to call yourself a 'true traveler'. First Choice have just released a brand new ad that highlights how good it feels to say yes on holiday, and we heartily agree.
It's not all about planning ahead though – sometimes it's good to live for the moment as well. Here are five activities that you'll find yourself leaping at if you get the opportunity, and they will certainly escalate you into the 'spontaneous traveler' category.
Swimming with dolphins
Real traveling is all about having fun and you can't top the magic of swimming with dolphins in a beautiful location like Mexico. These intelligent animals inspire nothing but sheer joy and an appreciation of the beautiful natural world that surrounds us. 
Climbing
Man versus mountain — it's the ultimate challenge. Scaling rock faces is life on the edge and has to be done if you truly consider yourself a traveler. You don't have to climb Everest — admittedly, it helps! — but pitting your wits against a mountain, hill or some kind of rock face will catapult you into the league of true travelers. The Dunn Fall in Jamaica is one place you can try out.
Paddle boarding
Standing up or kneeling down with an oar, true travelers relish the challenge of paddle boarding under the sun. The ideal destination to do this is Sri Lanka, since this activity is becoming more and more popular on this island nation. You can head out to the calm seas and give it a shot. Adventure and nature provide the best combination — you can't beat it!
Skydiving
You'll be hard pressed to find a traveler who hasn't strapped a parachute to their back and thrown themselves out of a plane in some magnificent part of the world. They'll tell you it's all about the freedom. You don't have to worry about the danger. There will be an instructor jumping with you to make the experience as safe as it is exhilarating. Back on terra firma you can tick this activity off your bucket list and enjoy some newfound travel cred!
Snorkeling
Underwater exploration is your opportunity to get up close to beautiful marine life and admire the natural world from below sea level. Who can fail to be mesmerized by the colors of a Queen Angelfish or the wonder of a four-eye butterfish? If you can bring a camera with you, you definitely should. You'll certainly be glad you said yes!
Travel is one of the big secrets to a fruitful and happy life. The activities above will win you the admiration of friends, family and fellow travelers. Give them all a try whenever you get the opportunity, and you can wear your 'traveler' moniker with pride.
Images by kartfamily, jbylund, Bruce Tuten, used under Creative Commons license
Latest posts by Janna Graber
(see all)