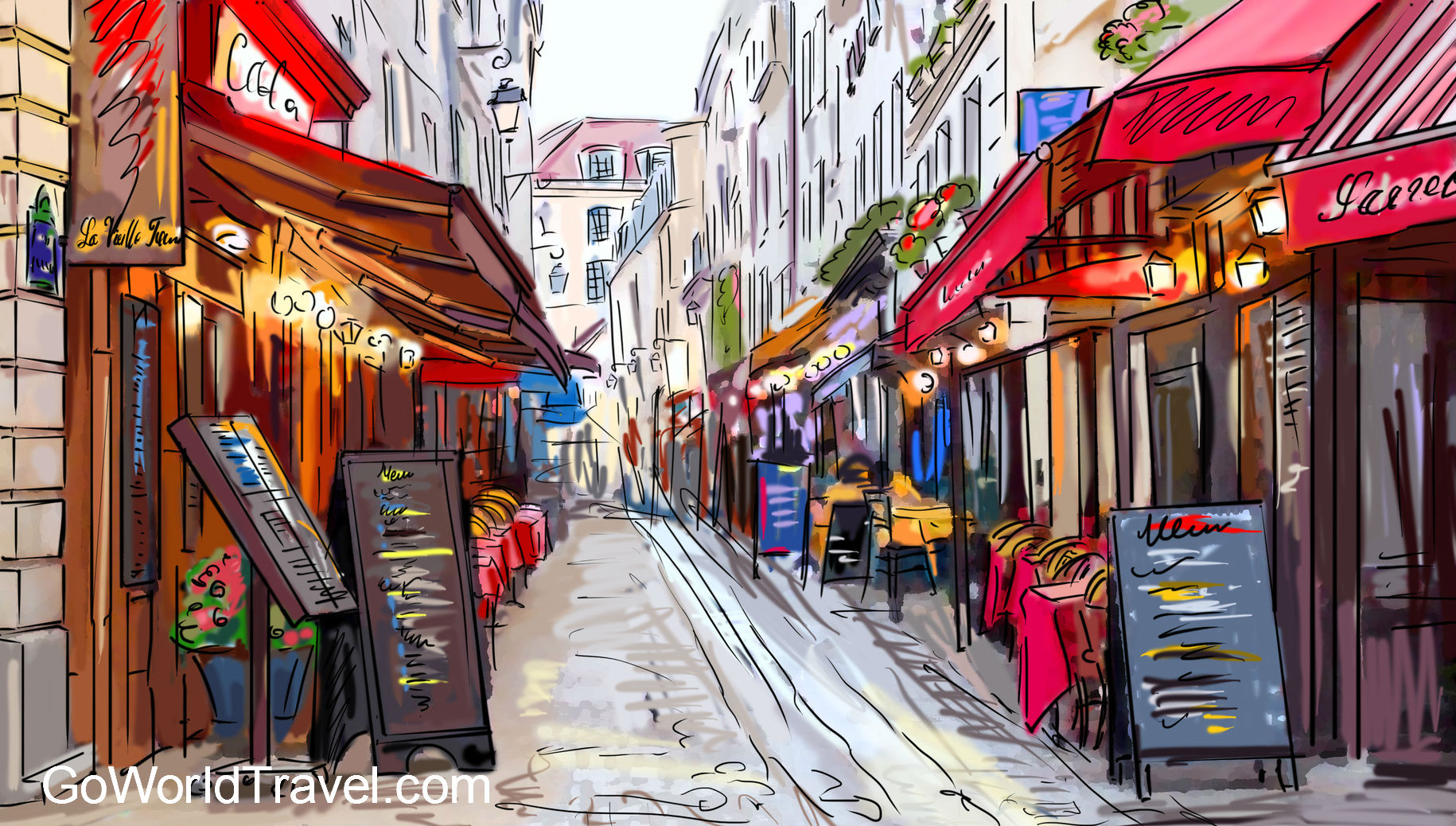 As an author, I find inspiration everywhere, but when I walk the streets of Paris, I am flooded with ideas. The City of Lights has inspired many artists, authors and painters over the centuries – and it continues to inspire today. Whether you're a full-time writer or testing your artistic talents for the first time, here are five places in Paris that inspire creativity.
The view from the top of Notre Dame
Unless you arrive early, you'll probably wait an hour in line, then climb countless narrow, spiral stone stairs before you reach the top of the cathedral, but it's worth every moment when you get to the top. To say the view is inspiring is a huge understatement. The first time I went up, I stayed over half an hour, taking in the view of the city. From the stone chimera guarding the top of the cathedral (gargoyles are drain spouts; chimera are statutes), to the Seine River bisecting the city into the right and left banks, the Eiffel Tower in the distance and the hundreds of people below, the view from the top of Notre Dame Cathedral ranks as one of my top favorite views in the world.
Montmartre Market
If you want another view of Paris, the one from Sacre Coeur Basilica is even better than from Notre Dame, but if you're like me, you also find creative inspiration by immersing yourself with other creatives. So head west from the basilica to the Montmartre Market. On any given day, you'll find a wide assortment of artists selling their pieces in the square. Some even create their masterpieces while waiting for customers. If you have time, wander the side streets and find the hundreds-year-old windmills that inspired painters Renoir and van Gogh.
St. Martin's Canal
If you're looking for a non-touristy place to relax in a city of over two million people then the man-made St. Martin's Canal is the the spot for you. With the picturesque setting and the proximity to many restaurants and bars – and shopping if you stick to the area east of Gare du Nord – you'll find the perfect place to become inspired.
Continued on next page