Isolated far out in the North Atlantic, halfway between Scotland and Norway, the Shetland Islands are more than worth the effort to get there. The dramatic position of Shetland, Scotland, the country's most northerly archipelago, and its fascinating history make it a very special place to visit.
You're never more than a few miles from the sea here, just a short walk over a vast, green landscape to reach soaring cliffs surrounded by seabirds. In winter you can stargaze during the long dark nights. But visit Shetland during the summer months and the sky never really gets dark.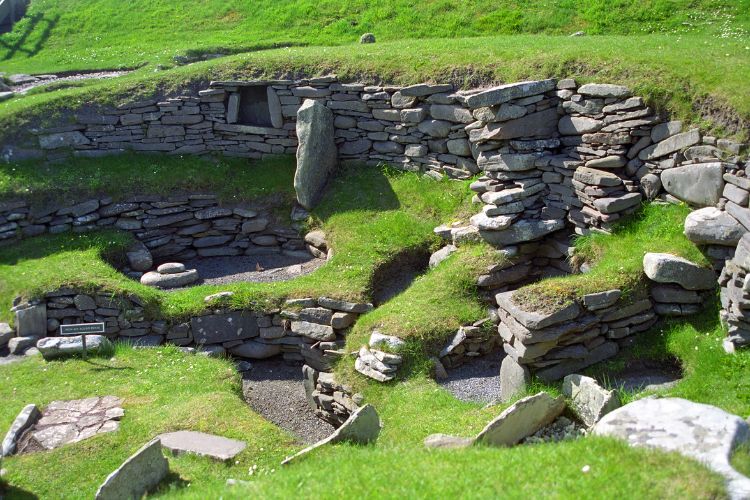 How to Get To and Around Shetland, Scotland
It's not a simple job to visit Shetland, but that's part of what makes any trip here special. The usual form of arrival is an overnight Northlink Ferry from Aberdeen.
Be warned, a rough patch of sea is almost inevitable while passing Fair Isle. Flights are available from a handful of UK airports, although that usually needs to be combined with local car hire.
That's because the best way to travel around Shetland and see as much as possible is by car. You can spend plenty of time on the Shetland mainland, but there are over 100 more islands dotted around and many are worth visiting.
Shetland's inter-island ferry system consists of regular sailings and a very simple system of turn-up and pay on arrival.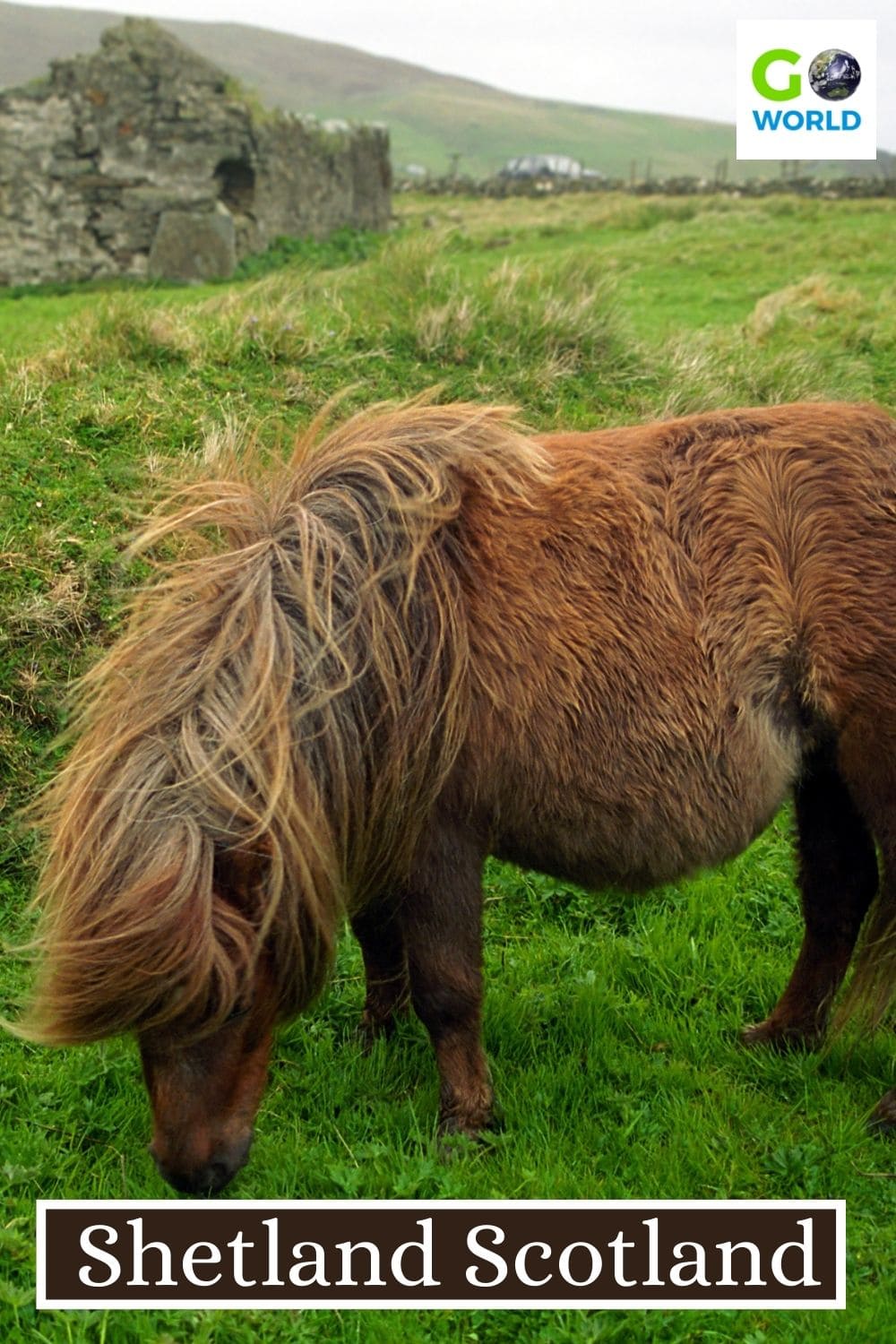 Discover Shetland's Ancient Structures
While the Shetland islands are a modern place, visitors will constantly feel reminded of the past. Despite being so far away from the Scottish mainland, these islands have been inhabited for thousands of years.
There are ancient remains such as Staneydale Temple, a baffling stone structure reached by a short hike. This site has confused archaeologists for decades.
Several, enormous, drystone towers from the Iron Age known as brochs are found spread around the islands. Some, like Culswick Broch, are little more than a pile of stones high on a cliff. Meanwhile, others, like Clickiminn Broch just outside Lerwick, have been partly restored.
Best Tips & Tools to Plan Your Trip
However, the best place to visit ancient monuments in Shetland is undoubtedly Jarlshof. This site near the shore has been lived on for thousands of years.
Although much of what we see today was only discovered in the 1800s. A violent storm washed away much of the sandbank revealing ancient stone structures, hidden for centuries.
As archaeologists dug down, they peeled away layers of time. Viking longhouses began to appear, then Iron Age wheelhouses and half a broch.
Next were Bronze Age roundhouses and finally at the very bottom, the meagre remains of a simple neolithic hut. There are no barriers at Jarlshof, so visitors can walk through every period of Shetland's inhabitants in just a few minutes.
The Jarlshof visitor centre is open daily from April to September, costing Adults £7 and Children £4. Out of season, the site itself is accessible for free but the centre is closed.
Visit The Island Above All Others
Since Shetland is Scotland's most northerly island group, the island at the very northern tip called Unst is known as "The island above all others". It takes two small ferries to get here, but there is so much to see on the island that you won't regret that.
It hosts a long list of "most northerly" locations including the exceptional Shetland Reel distillery which runs regular tours and sampling sessions. Unst is also home to one of only two castles in Shetland.
Muness Castle is entirely free with the door left open for visitors. It was home to Laurence Bruce in the 16th century, one of the most hated men in the island's history.
Not far away, you can walk inside a replica Viking longhouse and onboard the Skidbladner longship for free.
Shetland was occupied by Scandanavians for hundreds of years and so its history and culture are a unique blend of Viking and Scottish. You won't find a better example of that than here on Unst.
The Shetland Reel Distillery tastings run every day at midday except Sunday, costing £15 each.
The Shetland Bus Memorial
In Scalloway, the old capital of Shetland, an iconic memorial and museum commemorates the Shetland Bus. This was a top-secret operation for fuelling the Norwegian resistance during WWII. Thousands fled Norway in little fishing boats after the Nazis invaded in 1940, but many more were left behind.
Young Norwegian fishermen who had escaped to Shetland, Scotland volunteered to risk their lives sailing between their old and new homes. Disguised in their fishing boats, they smuggled in weapons and smuggled out more refugees.
These brave men operated out of Scalloway during the long, dark Shetland winters. The extreme North Sea weather took its toll and sadly 44 volunteers lost their lives, each name marked here.
Eventually, the Nazis became suspicious of the fishing boats and so the Americans supplied small warships to help the cause. Soon the group were completing missions with such efficiency, it was just like taking a Shetland Bus to Norway.
The Scalloway Museum is open from May to October, closed Saturdays. Adult entry is £3 and Children is £1.
Explore Lerwick & The Lodberries
The main town in the islands is known as Lerwick. Down by the waterfront is somewhere instantly recognisable to fans of the Shetland TV show.
Known as Lodberries, Lerwick was once full of buildings just like this, a warehouse built right on the seafront. It allowed merchants to transfer goods from the boat directly inside, saving the trouble of paying somebody to cart everything from the harbour.
Some clever people built underground tunnels, leading from the Lodberry to their home further inland. Perfect when you don't want customs to see your highly taxed cargo.
The town of Lerwick began as a smuggler's paradise, away from the main town of Scalloway. Dutch traders and fishermen preferred to land here instead. Away from prying eyes, illegal transactions flourished.
Eventually, Lerwick became known as a place of illicit activities and drunken festivities. As much as Scalloway residents tried to stamp it out, Lerwick and her Lodberries were here to stay.
By the 19th century, an esplanade and public pier cut off a large chunk of the Lodberries from the water. The buildings still stand and some are now cafés or bars.
Fortunately, there are a few like this to show us what the Lerwick waterfront once looked like. Known as "The Lodberrie", this TV star has barely changed since it was built in 1772 and is still a private home today.
Book This Trip
Ready to plan a truly unique Shetland experience? Start preparing with tips on the best sights, hotel and VRBO accommodations, local restaurant reviews and more through TripAdvisor and Travelocity.
Plan even more fun by booking some exciting Shetland activities, skip-the-line tickets to major attractions and expert-led tours through Viator.
Find the ultimate flight discounts, car rental reservations and vacation packages through CheapOair.
Author's Bio: Graeme is the writer and storyteller behind Scotland's Stories. In love with the history and folklore of Scotland, his mission is to share these stories in an engaging way to help people appreciate their travel more. Read more at scotlands-stories.com