Scotland is a truly unique place, packed full of rich traditions and vibrant culture. It's no surprise that so many people feel such a deep longing to experience this incredible country. With prehistoric stone circles, ruined castles and dramatic scenery it doesn't disappoint.
Many people look forward to visiting Scotland and spend hours planning out the perfect itinerary. Writing a list of places to tick off is easy but there is so much more to travelling than that.
The hard part is learning the quirks, traditions and practicalities of your destination. This guide is here to help with everything you need to know before visiting Scotland.
Celebrating Scottish Traditions
Most Scottish traditions are based around having fun, so they are ideal to include in any visit to Scotland. In the summer months, Highland Games take place around the country with sporting events like tug of war, tossing the caber and hammer throwing.
Braemar in Royal Deeside is considered the home of the Highland Games with the first competition supposedly taking place around 950 years ago.
The games are usually finished in the same way as all Scottish celebrations, with a giant party full of traditional Scottish dancing called a ceilidh. These take place all year round which helps towards keeping warm during the winter months. During ceilidhs, most of the local men will be wearing a kilt – Scotland's national dress.
Don't be afraid of not knowing any of the traditional dances. The band keeps all newcomers right and the Scots are always happy to help.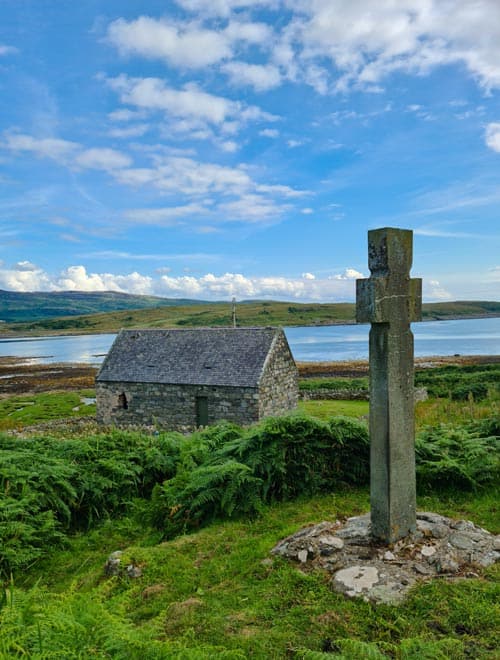 Food & Drink to Try When You Visit Scotland
A huge part of travelling is sampling local cuisine and visiting Scotland should be no exception. It might not be as famous as some other countries, but Scotland's larder is the envy of the world. There is something for everybody to enjoy in the Scottish kitchen, from wild lobster and salmon to venison and grouse to fresh vegetables to ripe fruits.
Haggis is by far the best-known Scottish dish worldwide. Not everybody knows what it really is though and plenty who do will turn their nose up without even trying it. They are missing out.
Haggis is made from the finely ground heart, liver and lungs of a sheep mixed with oats, suet and spices. It makes a soft, slightly spicy mixture that is usually eaten with mashed turnip and potatoes known as "neeps & tatties".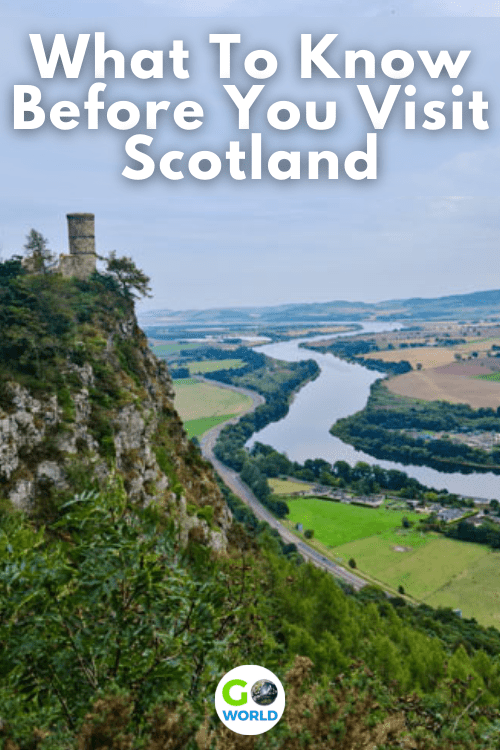 Scotland isn't short of delicious desserts either, with Cranachan a particularly popular dish. Toasted oats, honey, whisky and cream all mixed together with fresh Scottish raspberries.
You won't go thirsty in Scotland either. The national drink whisky is well known around the world and over 100 distilleries dotted around the country are just waiting to give tours.
If alcohol isn't your thing, then Irn Bru is known as Scotland's other national drink. The bright orange soft drink is hard to describe in words but it's fizzy, sweet and vaguely fruity.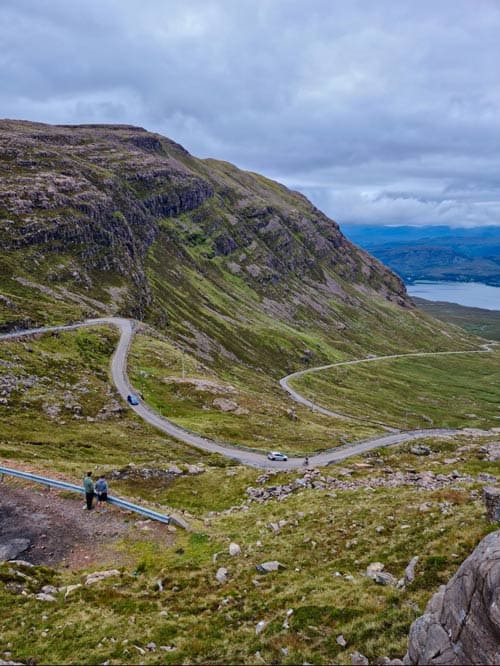 Language When You Visit Scotland
It's a little-known fact but Scotland has four official languages: English, Gaelic, Scots and Sign Language. English and Sign Language are self-explanatory, but there is a lot of confusion around Scots and Gaelic which are two very different languages.
Historically, there has been a split between the Gaelic speaking Highlands and the Scots speaking Lowlands. Many people visiting Scotland put in a lot of effort to learn a few Gaelic phrases, not realising that only around 1% of the population will understand them.
At one time, Scotland would have been full of Gaelic speakers but that has retreated to primarily the islands and far-flung corners of the Highlands. The language is now making a definite resurgence, helped along by shows like Outlander.
What you will hear many people in Scotland speaking isn't just English with a funny accent like some would have you believe. It's an equally historic and underappreciated language called Scots.
With the same root as English, most words are the same or similar so easy enough to understand if you can get past the accents. If you don't understand, then just let the person know and they'll often be happy to speak a bit slower.
A few examples of Scots words are dreich for drizzly rain, loch for lake, braw for good and dinnae ken for don't know.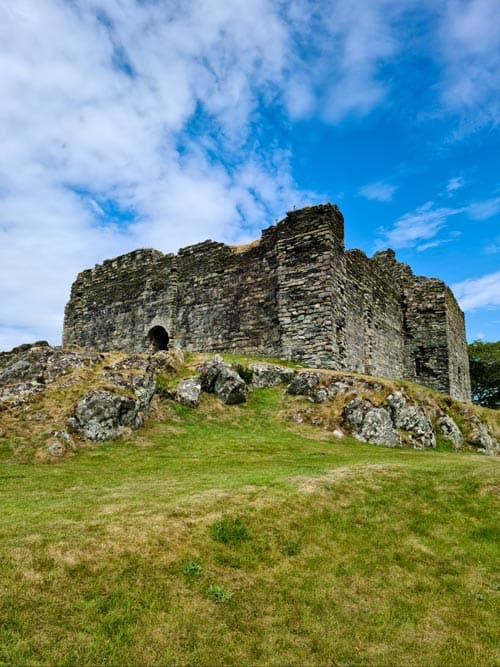 Driving in Scotland
You will quickly find when visiting Scotland that just because somewhere looks close on a map, that doesn't mean the journey will be short. Off the motorways, many roads quickly become narrower and more winding. Once you reach the Highlands and Scottish Islands, expect to drive on single-track roads.
Special care needs to be taken on these roads with only space for one car at a time and lots of blind corners. There is a strict etiquette here and if it isn't followed then local residents can get very annoyed.
If another vehicle is coming the other way, just pull into the nearest passing place and wait patiently. The same applies if you are driving slowly to appreciate the scenery and another car is stuck behind you.
That doesn't mean you should just stick to public transport and avoid driving altogether. Most of the best places to visit are a little off the beaten path. There aren't always buses to ancient stone circles or epic West Coast fortresses like Castle Sween.
The most important thing to remember is to drive on the left-hand side and re-fuel whenever you can. Don't expect to find a petrol station in every remote town or village and phone signal can be very unreliable in the Highlands.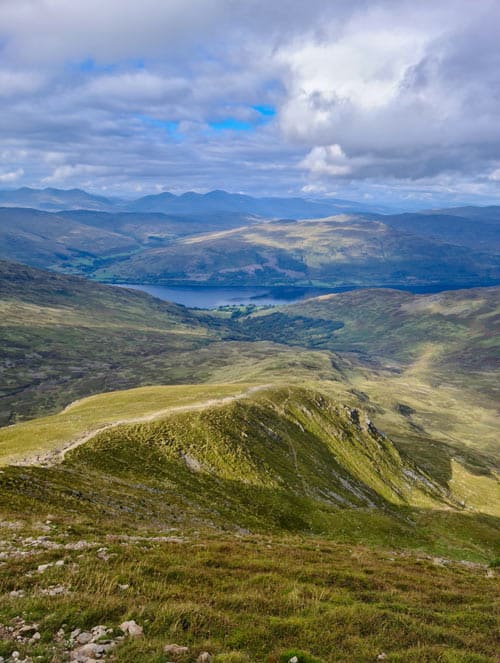 The Great Outdoors
Scotland is famous for its scenery and the best way to experience that isn't from the road. Whether it's a beach walk, woodland stroll or hiking in the hills, visiting Scotland is about exploring the great outdoors. The best part about it is that the trespass laws you might be used to don't apply here.
Scotland has a "Right to roam" which means that in general, the public can walk where they want within reason. It doesn't mean having a picnic in somebody's back garden or trampling a farmer's crops, but it does allow hikers to walk across hills, through glens and across rivers.
It comes in very handy when trying to tick off one of the 282 mountains above 3000 feet known as Munros.
The right to roam also covers what is known as "wild camping". As long as it is away from roads, buildings and historical monuments, anybody can pitch a small tent for the night. One of the best ways to wake up is high on a hillside, surrounded by nature without another soul for miles.
When to Visit Scotland
The seasons aren't always reliable but there is no such thing as a bad time to visit Scotland. Every time of year has its pros and cons, it all depends on how you want to travel.
There is a much better chance of sun in the summer months although you can never be guaranteed it won't rain. Expect the popular tourist areas to be very busy though and the outdoors to be full of little biting bugs called midges.
In winter, fortunately, those midges can't handle the cold and neither can many tourists so everywhere is much quieter. The downside is that many attractions, restaurants and accommodations close down until spring.
That doesn't mean there aren't things to see though. Lots of ruined Scottish castles, coastal caves and Neolithic monuments are open and free to visit at any time, so off-season it's likely you will have them to yourself.
To get the best of both worlds, try visiting towards the end of October or the start of April. Make sure to double-check Scottish school holidays to avoid that two-week rush. Remember, no matter what time of year you decide to visit Scotland, always bring a raincoat just in case.
Book This Trip
Start planning your culture-filled vacation to Scotland today. Get prepared with knowledge on the best local shops, hotel and VRBO accommodations, insider tips on how to get around and more through TripAdvisor and Travelocity.
Be sure to book some fun Scotland activities, expert-led tours and skip-the-line tickets with GetYourGuide. Find more tour information and book your dates here.
Get the best deals on seasonal flights, train tickets and car rentals through OMIO Travel Partner. Then, make sure your plans are protected from flight cancellations, lost luggage issues, unexpected sickness and any other problem with travel insurance from Squaremouth.
Author's Bio: Graeme is the writer and storyteller behind Scotland's Stories. In love with the history and folklore of Scotland, his mission is to share these stories in an engaging way to help people appreciate their travel more.