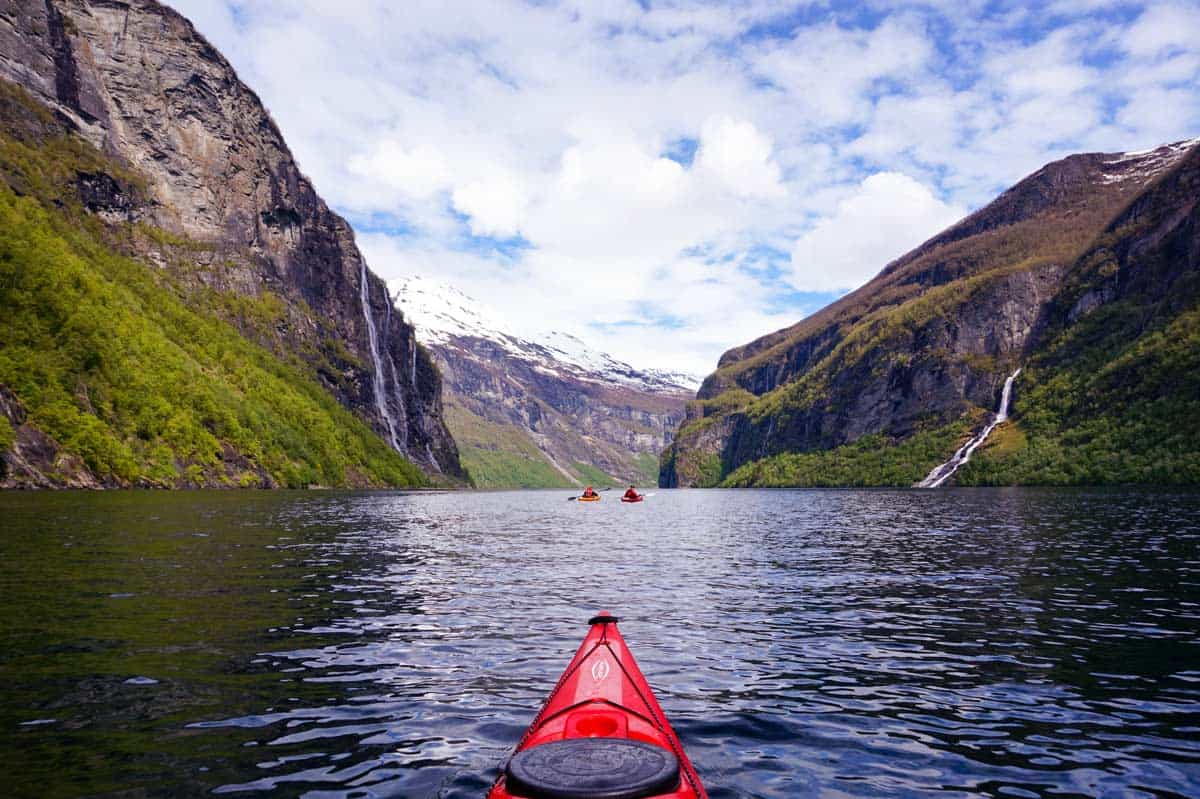 Looking for a destination where you can maintain your social distance and enjoy meaningful travel away from the throngs heading back to Paris, Rome and Barcelona? Consider this: UNESCO recently announced its 2021 list of World Heritage sites and these under-the-radar spots in Norway made the grade. 
Even before the pandemic, Norway's natural beauty and less-trafficked landmarks held promise for many travelers. But maybe more so now. 
Travel specialist Up Norway suggests you should check out these five Norwegian sights, considered by UNESCO to have "outstanding value to humanity," that are still able to be enjoyed at a safe distance from others.
Rjukan: Where Sustainability Started as a UNESCO World Heritage Site
This town in southern central Norway, named for the area's incredible waterfalls, is a must-see for travelers interested in the history of sustainability. 
Rjukan played a critical role in transitioning northern Europe from coal to hydroelectric power, and a new museum about the town's role in World War II is opening in 2022, highlighting how the town's inhabitants prevented the Germans from developing nuclear weapons at the Vemork power plant.
More things to do: Ice climb the Rjukan falls, ascend a Cold War funicular built by NATO, travel along the Saboteur's trail, and hike to the top of Norway's most beautiful mountain — Gaustatoppen.
Where to stay: A historical hotel founded in 1908 by Sam Eyde, opt for Rjukan Admini. Eyde also founded the Norsk Hydro Power Plants.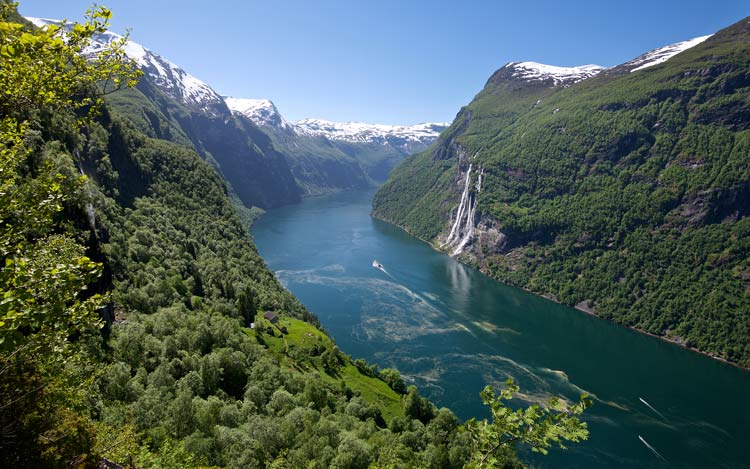 West Norwegian Fjords: Experience Stunning Natural Beauty
When visiting Norway, a trip to the Norwegian fjords is a given. Geirangerfjord and Nærøyfjord, but Tafjord is a lesser-known spot for a secluded visit to commune with these majestic landmasses.
The site of a devastating tsunami in 1934, several of the villages survived the historic natural disaster and some of the still-standing homes are available for overnight visitors. 
More things to do: Kayak through the turquoise waters, head out on a dolphin-spotting expedition, rappel 315 feet down the Zakarias dam, and hike with a nature guide across the mountain between the Herdalen valley and Tafjord.
Where to stay: An architectural marvel, the Juvet Landscape Hotel in the village of Valdal offers guests an inspiring, sleek, ultra-modern experience while immersing guests in the beautiful natural landscape.
Bryggen in Bergen: Live Like a Local
The colorful and characteristic wooden houses in the old wharf of Bergen are unmistakable, and an ideal spot for photographers to get out their gear and snap some incredible shots.
At sunrise, take a jogging tour with a local guide, and then dive into the ocean before seeing the city sites like the Edvard Grieg museum dedicated to the Norwegian composer, riding the funicular to Mount Floyen, and the wharf itself, where fishing vessels come and go bringing in the freshest catch. 
More things to do: Up Norway's Autumn Flavours of Scandinavia journey features the cider route in Hardanger, a king crab safari in Kirkenes and meals that highlight the best of Norway's gastronomic landscape.
Where to stay: Part 65-room luxury hotel, part restaurant and part cultural venue, Opus XVI is owned by relatives of the famous composer, Edvard Greig, and offers guests a taste of his remarkable life overlooking Mount Floyen or the quiet plaza of Vågsallmenningen.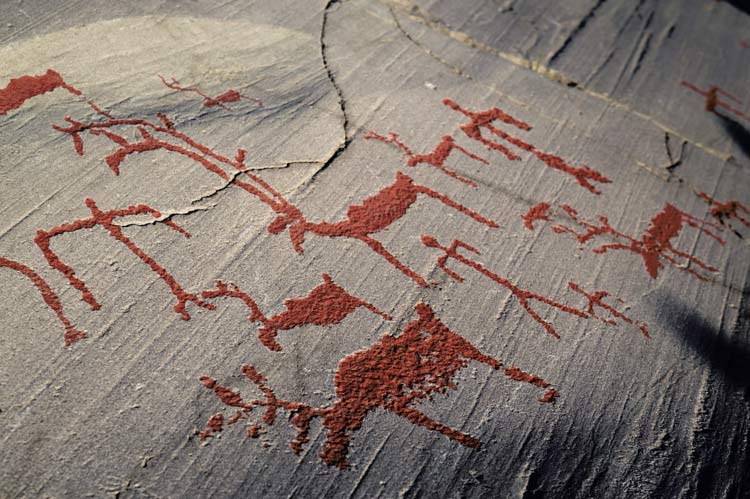 Alta: Take a Peek at Prehistory
While the fall colors are spectacular in this part of northern Norway where thousands of prehistoric rock carvings are preserved at nearby Hjemmeluft Bay. Visit the World Heritage Rock Art Centre to get the full scoop about the carvings and who might have made them.
Alta is also famous for its views of the Northern Lights, which inspired the architecture of the Northern Lights Cathedral, built in 2013, partially constructed from titanium sheets that reflect prismatic colors.
More things to do: Don't miss the Alta Museum for more about the rock carvings and the science behind the Northern Lights, the Alta River is one of the best salmon rivers in Norway, and experience true Sami indigenous heritage.
Where to stay: Hole up in a cozy hideaway above a fairytale valley at Bjornfjell Mountain Lodge, which features a restaurant, bar, lounge, garden and ski-to-door access.
Røros: Go on a Culinary Safari for This UNESCO World Heritage Site
When copper was discovered in 1644, life in this central Norwegian town changed forever. Relics of the area's mining history can still be found here, but the real draw is the culinary heritage, as Røros is known as the local food capital of the country.
A local guide takes hungry visitors on a trip through local food history. Sample cheeses, meats, fish and preserved foods that have sustained the people of this area for generations. 
More things to do: Visit Olav's mine and the Røros church, hike Femundsmarka National Park, and the old copper smeltery. Climb to the top of Slegghaugan for a panoramic view of the town.
Where to stay: For an authentic taste of Røros, stay in a historic timber log guest house and enjoy a private guided tour of the mines. 
If You Go
To visit these UNESCO World Heritage Sites and more, consider an Up Norway (https://upnorway.com/) itinerary, which gives guests access to sites and stories off the beaten path.
Their curated journeys expose travelers to Norway's stunning nature, countrymen and indigenous tribes, local cuisine, and vibrant culture.
Even better, Norway hopes to reopen borders to US residents sometime this fall so they are currently offering "Welcome Back" savings of 10% and flexible provisional terms on new bookings through 2022.