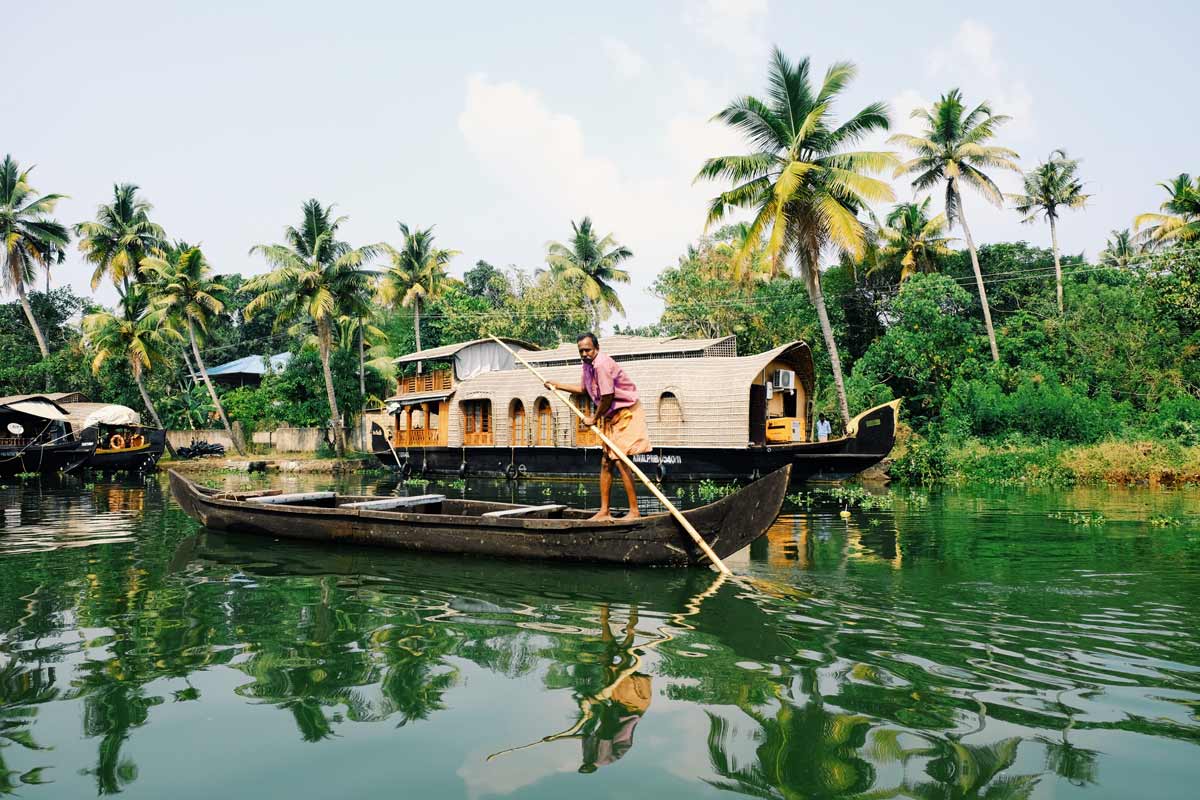 India has so much to offer, from its man-made marvels such as the Taj Mahal and the Harmandir Sahib, to the natural splendor of its golden beaches of Goa on the Arabian Sea, to its canals and backwaters of Kerala
Here is a list of the Top 10 Things to Do in India:
1. A Journey Through History at The Taj Mahal & Agra
A World Heritage site, a top tourist attraction and one of the new seven wonders, the majestic Taj Mahal at Agra is the greatest monument of love ever constructed. Decorated ornately, this ivory-white marble mausoleum complex was commissioned by Mughal Emperor Shahjahan in 1632 in memory of his beloved wife. Some 20,000 artisans took 11 years to shape the masterpiece. Perhaps only second to the magnificence of the Taj Mahal is Harmandir Sahib (formerly the Golden Temple) in Amritsar. Today, it attracts visitors seeking inner peace and clarity.
Agra was once the capital city of India and continues to boast forts, buildings and mausoleums reminiscent of its glory days. An hour's drive from the city is Fatehpur Sikri, which was constructed as the grand imperial capital in 1571 only to be abandoned 14 years later. The massive red sandstone medieval township encircled by a 6-kilometer-long (3.7-mile-long) wall is remarkable for its Indian architectural grandeur.
2. Delhi: Where History Meets Modernity
The metropolis of Delhi, India's capital, is 200 kilometers (124 miles) to the north of Agra. Inhabited in the second millennium B.C., it is home to grand forts, imposing monuments, other architectural splendors, centuries-old gardens, modern marvels, eminent religious shrines of all faiths including Hindu and Buddhist temples, and shopping arcades. Visit the 10th century Old Fort, 17th century Red Fort, 12th century Qutub Minar, 14th century Humayun's Tomb, the Lotus Temple and India Gate, among other landmarks.
3. The Himachal Panorama & Adventure
The majestic mountains of Himachal, the state bordering the Himalayas, holds unparalleled attraction for visitors. Hop onto the heritage toy train that traverses through pine forests, tunnels and verdant valleys to arrive at Shimla, the world's largest hill station. Mcleodganj, the abode of the Dalai Lama, enthuses tourists with its natural scenery and spiritual sagacity. Triund is the most sought-after campground in the backdrop of scenic, snow-clad mountains.
Dalhousie is as much known for its Victorian architecture as the mesmerizing natural beauty dotted with mountains and gushing rivers. Kasol is the ultimate place to indulge in Himalayan trekking, while Bir Billing is India's paragliding capital. A stay in mountain villages close to hot springs in Tirthan Valley makes any holiday enchanting. Manali deep in the Himalayas is a popular place to enjoy nature, peace and adventure. A bike trip to Leh through the Rohtang Pass is the ultimate desire of an adventure lover and opens up enthralling valleys.
4. The Spiritual Discovery of Self & Places
India is well known for its spiritual heritage that shaped the world's four prominent religions and cultural assimilation drawing the best of all major faiths. Rishikesh on the bank of the Ganges River is the yoga capital of India. Its mystic ambiance, yoga retreats, religious ashrams and scenic location draws thousands of foreigners every year as a major tourist attraction.
Varanasi, the most famous city off the Ganges River, is the world's oldest continuously inhabited place. The sacred city enchants visitors with legends associated with the Hindu mythology. Sarnath, a few minutes from Varanasi, is the place where Buddha laid the foundation of Buddhism. Bodh Gaya in Bihar is the place where Buddha attained enlightenment after years of hard penance.
5. Kerala Backwaters Tour: Step into God's Own Country
Boating through Kerala backwaters, a 900-kilometer-long (560-mile-long) waterway of interconnected lagoons, lakes, rivers from Alleppey to Kollam, offers an enchanting view of unique landscapes. Go for a tree-top stay at Thekkadi, rent a houseboat along Kerala's canals or tour Munnar's scenic valleys hosting tea gardens, and explore exotic flora and fauna at the picturesque Silent Valley forest.
Relax at famed Ayurvedic spas or eco-tourism retreats in pristine rain forests. Trek through high-altitude blue mountains and enjoy sun, sea and sand at golden beaches dotting the azure coast. Also, be sure to plan a tour of the spice markets Kerala is known for.
Learn more about travel in Kerala and Munnar here.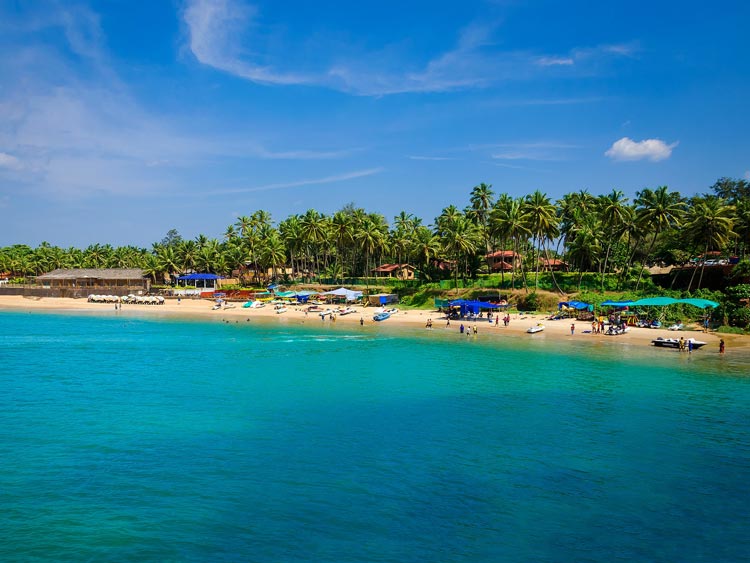 6. Beaches of Goa and the Arabian Sea : Party & Festive Flavor
A former Portuguese colony, Goa rivals Brazil's Rio for its nightlife, party vibes and amazing beaches. The beautiful coastline dotted with beaches, coves and sandy spits allows the perfect opportunity to enjoy the sun, sand and sea. Synonymous with worry-free living, Goa's energetic and vibrant ambiance is marked by an abundant opportunity for water sports and a thrilling nightlife every tourist cherishes.
In fact, Goa has become such a major Indian tourist attraction that it might deserve its own travel guide. Spend your time in casinos, cruises and flea markets or head to Grand Island for watersports. Discover stunning Indian architecture displaying Portuguese essence in churches, buildings, forts and villas. Pray at the Basilica of Bom Jesus housing the embalmed body of 16th-century missionary St. Francis Xavier.
Learn more about traveling in Goa here.
7. A Feel of Royalty at Forts of Rajasthan
The land of brave warriors and impeccable artisans, Rajasthan, the land of legends, is celebrated for its forts and palaces that take you back to former times. Jaipur, the Indian provincial capital, is famous for its majestic Amer Fort, magnificent Hawa Mahal, royal palaces and vibrant markets displaying opulent city culture and artistic flavor. Head to Udaipur, the city of lakes, to enjoy the warmth of royal hospitality. Massive Mehrangarh Fort and Umed Bhawan Palace of Jodhpur are a flamboyant expression of the rich heritage of this part of India.
The magical sand dunes of Jaisalmer are worth a visit to enjoy a camel safari and desert camping. The extensive plains of Rajasthan offer a perfect hot-air balloon trip. The ancient city of Pushkar, Mount Abu hill station, Ranthambhore tiger reserve and ornately painted palaces of Bundi are other places to include in your trip.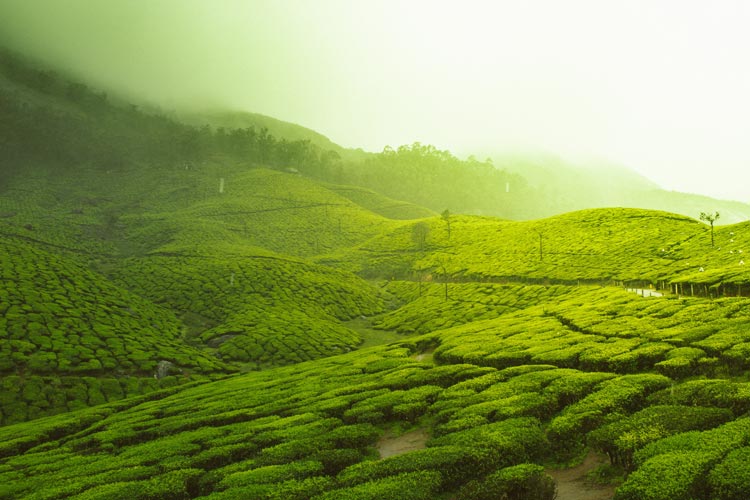 8. Darjeeling, Sikkim and the North East
Darjeeling set amid the refreshing green and soothing mountainous landscape overlooking majestic Himalayan peaks is world-famous for its tea gardens. The road journey to Gangtok through Kalimpong unravels scintillating natural panorama. Sikkim's monasteries, monks, far-flung lakes and villages embody a feel of the mystical essence of Buddhists.
Dooars, the gateway to Darjeeling and Sikkim, boasts immaculate forest scenery dominated by elephants, one-horned rhinos and wilderness to the delight of nature enthusiasts.
A visit to Meghalaya, meaning the abode of clouds and fondly called the Scotland of the East, leaves adventure-seekers spellbound. Mighty mountains, crystal-clear bodies of water, waterfalls and virgin forests with living root bridges captivate the touristic sense.
9. Splendors of South India
From the misty, mesmeric Nilgiris mountains to the golden beaches of Chennai and Kanyakumari, South India is a land of many splendors. The monumental and architectural glory well exhibited in the ruins of Hampi enlivens the history of yore.
The breathtakingly beautiful landscape of Coorg dominated by coffee plantations revitalizes every soul. Refreshing nature gardens of Ooty and cascading waterfalls at Kodaikanal provide a magical charm of nature to cherish for life. Pondicherry's Auroville universal city is the melting pot of all human races and cultures and an experiment in idealistic living.
10. A Wild Asia Safari Journey
An estimated 80 percent of the world's tigers live in 49 tiger Indian reserves and 120 national parks of India. Jim Corbett in Uttarakhand, Ranthambore in Rajasthan, Panna in Madhya Pradesh and Nagarahole and Bandipore in Karnataka has a good number of Royal Bengal tigers. The country boasts four of 36 global biodiversity hotspots and more than 500 wildlife sanctuaries.
Gujrat's Gir is believed to be the only place in the world to see the Asiatic lion. Assam's Kaziranga houses the largest number of one-horned rhinos. Large elephant hordes are common sights in sanctuaries in the eastern, northeastern and southern parts of the country.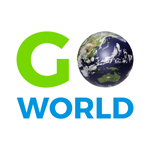 Latest posts by Go World Travel Magazine
(see all)