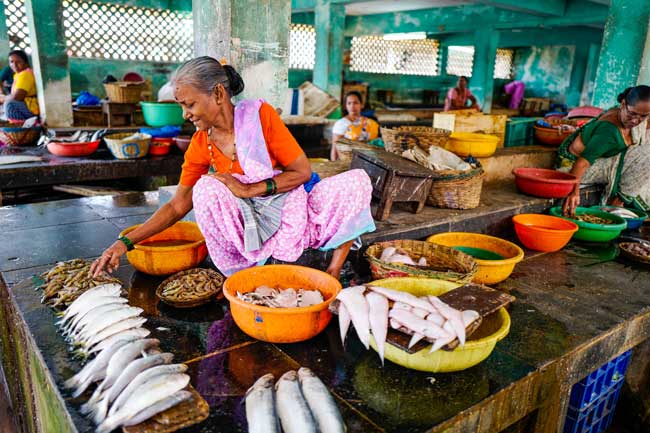 For me, entering South India is a mixture of amazement and apprehension. India is my homeland, although I now consider Australia home. Yet each time I visit South India, it brings back memories and an amazing sense of nostalgia, no matter how many times I set foot back in the country.
Visit South India
Growing up in an Indian home, I often recall the simple traditions that made it memorable – from eating biryani, the famous rice and masala-infused chicken dish that made the city of Hyderabad in the state of Andhra Pradesh so famous, to the traditional visits to the local family village, and even the ubiquitous methods of travel whenever we find ourselves on the road, such as the three-wheeled auto-rickshaws.

But even more than that, it is the closely-knit culture that sets India apart from almost any other country. Being the world's largest democracy doesn't come without its differences, and though many things in my hometown of Hyderabad have changed – such as the mass migration to the Hi-Tec City where multi-national corporations abound to the newly installed metro line that extends from the city to the suburbs — certain things remain the same, and thankfully so.
Koti, Hyderabad
The street markets in South India are always bustling with activity. Vendors and customers still haggle from morning till night at places like Koti, a locality in the city of Hyderabad, one of the best-known Old Suburbs of Hyderabad, Telangana. There, livestock still roam the street.
However, the hidden nooks and crannies that most tourists have yet to see are even more exciting.
I recall roaming the heights of the Old City, where the Golconda Fort is still an oft-visited site, where a friend and I began to explore the underground passages most sightseers stay away from.
We ended up finding quite a scenic landscape where old stone terraces lined the rooms, and plenty of open areas where there were places to explore and take photographs. In hindsight, there would have been plenty of time to explore the site for more than a few days. It is worth checking out, if you're staying in the city for an extended period of time.
Continued on next page