Not all spa services have survived the pandemic. Spas are about touch in a time of socially distancing. For example, it's hard to apply a facial masque to a face covered with a cloth or paper mask because the city has mandated they be worn indoors.
Others have had to suspend some of their water treatments. "Vichy shower treatments are hard to deliver when the therapist is wearing a mask.", as one spa manager said.
Yet, tough times encourage many spa managers to innovate. Consequently, they had to find ways to provide old and new services to guests who hunger for touch after more than a year of social distancing.
Nikki Miller, global director of Kohler Waters Spas, describes a facial she was giving shortly after they reopened. The treatment started as normal until she turned to get a cleanser. When she looked back at the guest, she could see tears running down her face.
"I gave her a moment and she was trying to hold it in," Miller said. "I said, it's OK, you can let it out. She burst out crying and said, 'You have no idea how good it feels to be touched.'"
For those who hunger for touch, for the healing and renewal of spa treatments, Chicago establishments have created pandemic-proof options.
Chuan Spa
Taking up a floor of the Langham Hotel, the Chuan Spa invites you to step through its Moon Gate. Here you can shed the world's cares for a day of transformation.
They've had to discontinue their Experience Showers because of the pandemic. But they invite guests to arrive early and enjoy the benefits of their locker room facilities. These include an Herbal Sauna, a Himalayan Salt Stone Sauna and an Oriental Steam Room.
Just beyond those wonderful rooms is a relaxation room with heated stone loungers. It was in this room where I found my "spa head". A place where I could forget the rest of the world.
Chuan combines Eastern and Western philosophies in its services. As a result, their signature escape takes two hours and begins with the chime of a metal traditional Chinese Bianzhong Bells.
This is the start of their "5 Wu Xing Elements in One". After that follows a journey through each of the five traditional Chinese elements: metal, wood, water, fire and earth.
Chuan was the first spa I visited post-pandemic and I left feeling restored and renewed.
The Four Seasons Chicago Spa
Spas aren't just for women. I'm always on the lookout for services for my husband. He did not accompany me on my visit to the Spa at the Four Seasons in Chicago. But if he had, he would have been able to indulge himself in their Vintage Bourbon Massage.
This is a massage that starts with a Bourbon Bubbler scrub, a delectable combination of brown sugar and Kentucky bourbon. What follows is a healing massage combining essential oils and smooth heated stones. They then top it off with a glass of their signature single-barrel bourbon.
It's a drink that can be enjoyed in their peaceful relaxation room. This is a room with recliners and magazines, soft music, dimmed lights and a selection of snacks and water. Masks are required but it is a sublime spot to stave off the demands of the world and experience the joy of spa in Chicago.
Aire Ancient Baths Chicago
Even the most die-hard spa-goer can find a new experience at the Aire Ancient Baths Chicago. It is one of only two Aire Ancient Baths in the United States (the other is in New York). They can also be found in London and Copenhagen plus there are four in Spain.
When I visited the restored 1902 factory in Chicago, it was to indulge in the thermal bath experience. This included eight different pools of different temperatures and sizes.
There was a floatation pool filled with salt, two aromatherapy steam rooms, cold plunges and waterfalls. Each comes with a Latin name such as Caldarium or Vaporium.
If you're looking for the ultimate in distinctive couples' experiences, then you want the three-hour Wine Bath Experience for Two. No, it isn't just a dip in a hot tub with a glass of wine. Instead, you and your partner submerge yourself in a bath filled with Spanish Ribera del Duero red grape wine.
It is followed by an hour-long massage with grapeseed oil and then the thermal bath experience at your own pace. It's an experience for wine-lovers and sophisticates, one that boasts of the antioxidant properties of Tempranillo grapes.
Throughout the experience, they use products by Esdor, the cosmetic line by Grupo Matarromera. Their products come from grapes in the Spanish wine region of Ribera del Duero.
Kohler Water Spa—Burr Ridge
While some spas have had to discontinue their Vichy shower experiences, Kohler Water Spa isn't one of them. Moreover, in the fall of 2021, they introduced a new Vichy shower. It was made in partnership with the spa and their parent company, Kohler, known for its plumbing line.
As for the mask problem? They found a synthetic mask made of swimsuit material. It absorbs moisture and allows therapists to be comfortably masked while giving Vichy treatments.
During the COVID shutdown, Kohler expanded its Burr Ridge location. They increased to 21 treatment rooms and became just shy of 14,000 square feet. In addition, they also added a second relaxation/meditation room, a Café and the third version of their custom Vichy showers.
"The traditional one has an unpleasant aesthetic design," Miller said. "We wanted something that allowed the therapist to work on the body the whole time and not have to fuss with the temperature and settings."
Their new Vichy shower includes a digital thermostatic valve which allows therapists to pre-program temperatures and water texture. Furthermore, it includes chromotherapy and services that can focus on the heart, blood pressure, lymph system or thyroids.
"We had been testing showerheads for five years," Miller said. "We had a test subject who would take a thermal pill and we could monitor his status on a computer. It showed the functions of his body changing based on the heat and texture of the water."
When I visited, I experienced one of the new signature treatments based on this research—Lavender Rain. It involved lavender and eucalyptus exfoliation and time under the Kohler Custom Vichy shower.
This was followed by a full-body moisturizer with their signature hollyhock scent. It also included a warm stone treatment on the back and feet.
The services—and their Circle of Tranquility which includes a hot tub, a waterfall, a cold plunge, a steam room and a sauna—made it so that I didn't ever want to leave.
K'Alma Spa Ritz Carlton Chicago
The Ritz Carlton in Chicago has teamed up with K'alma Spas. This is a spa that has created rituals based on the culture of Peru and the Q'ero spiritual healers. They invite their guests to balance their energy and focus, to tap into ancient knowledge and return to the sacred.
That said, they aren't afraid to adopt elements of the popular American zeitgeist to create special services. In the fall of 2021, they offered a pumpkin spice foot massage. This switches out traditional elements of their pedicure for pumpkin-spice-infused water and a massage using a Pumpkin Body Butter.
My mom had high praise for their pedicure technicians when we visited K'alma. She said her feet were in bad shape and her technician got rid of all her dead skin. She also did a great job trimming her toenails and then gave her three coats of Himalayan salt scrub.
Bian
If you find yourself frequently in Chicago or are a resident, Bian offers a wellness experience that transcends the traditional spa experience. In addition to estheticians and massage therapists, they have personal trainers, yoga instructors, Eastern healers, dieticians, chefs and primary care doctors.
They are a membership-only wellness center, one that offers members a place to gather socially for a meal, to dally in the vinyl listening room or even snooze in the private nap room.
Members are encouraged to download an app that lets them schedule classes, meditations or services. There is a top-of-the-line fitness center and spa-inspired locker rooms with steam rooms and a cold plunge pool.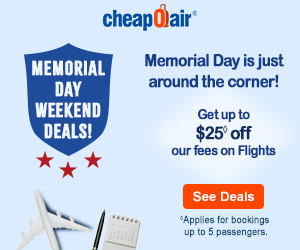 It is a place where you can get a medical-grade facial, Botox, acupuncture, cryotherapy treatment, chiropractic services and many different modalities of massage.
When I visited, my massage therapist introduced me to one of the latest trends populating spa menus around the country—cupping. She used silicone cups as part of the massage to increase circulation and blood flow to targeted areas.
Membership starts with a personalized meeting to design an individualized program. Each member has access to studio classes, fitness turf classes, the locker rooms and all social programming. There are also two lounges/restaurants with a health-focused menu.
Book This Trip
Ready to plan your relaxing escape to the best spas in Chicago? Start preparing with tips on how to get around, restaurant reviews, VRBO accommodations and the best local spots through TripAdvisor and Travelocity.
Make the most of your stay by booking more interesting Chicago activities, skip-the-line tickets, expert-led tours through GetYourGuide. Find more information and book your dates in advance here.
For the best flight deals and car rental options check out CheapOair. Be sure to protect your big plans from flight cancellations, lost luggage and unexpected sickness with a travel insurance plan catered to your trip by Squaremouth.
Author Bio: Bridgette Redman is the co-author of two spa textbooks and numerous other spa publications. She has been a freelance arts and travel writer for decades and spent 16 years writing for the Educational Institute of the American Hotel & Lodging Association.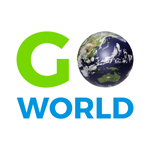 Latest posts by Go World Travel Magazine
(see all)