My first thought in planning a trip to Belgium as a French speaker was how easy it would be. My first thought getting off the train from Brussels to Ghent and stepping out onto the very crowded platform: "Hey, I guess I was wrong."
Signs in Dutch. People speaking Dutch. Bicycles everywhere. Suddenly the "h" in Ghent, the English spelling, had mysteriously disappeared from the word Gent. Where the hell was I?
Brussels, where the people speak French and are slightly more assimilated with South-Western (read: French) European culture is one thing, but in Gent is decidedly…Northern.
Travel in Ghent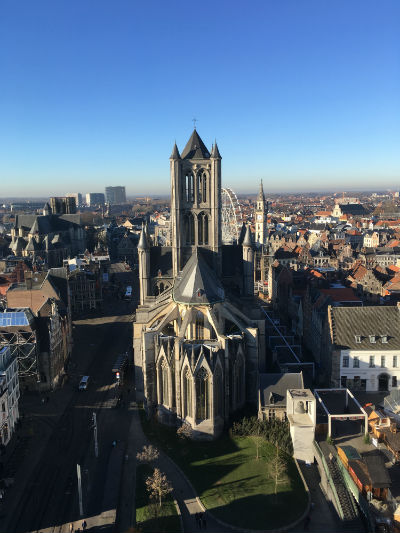 Ghent – or Gent, depending on your language – is in the Flemish part of Belgium, which, to a lot of people, is more closely related to the Dutch language and Belgian's northern neighbors, The Netherlands, than it is to the French Capital of Brussels.
It surprises many people to learn that there are in fact three distinct parts of Belgium: the Flemish (Dutch speaking) province in the North, the French in the Center, and a small German province in the East. Despite language and cultural differences, Belgians pride themselves on their open, cooperative natures, a trait woven through the fabric of the country on a governmental level (you try conducting governmental business in three languages!) and a personal one. This means, of course, that the people there were some of the friendliest I've met.
I wound my way from the Brussels Zuid station to St. Peters Station in Ghent for only 7 euros, and made my way to a delightful hostel in the Turkish part of town known as Rabot.
It was evening, when I toured the city, and I was awed by what I saw. Everywhere I went, there was a permeating sense of serenity. And with a light smattering of tourists basking with me in the glow of the numerous canals lit by lamplight, I don't think I was alone. Case in point: I stumbled into a small crowded mooning over the Gravensteen, an impressive Medieval Castle modeled after one made in Syria in the 12th century.
Continued on next page