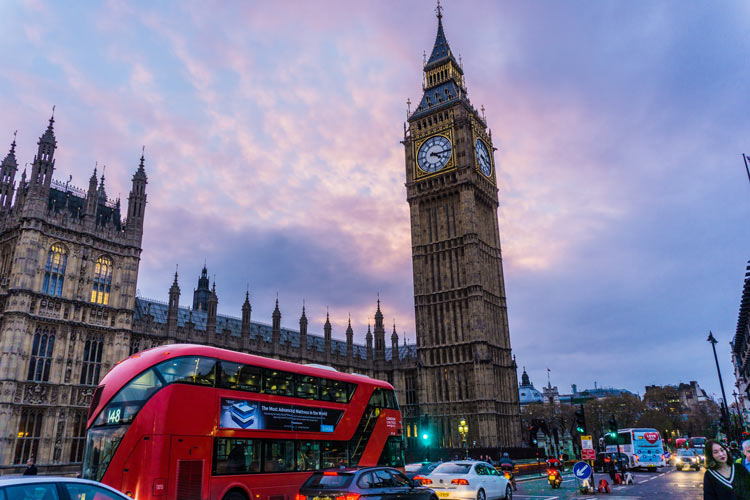 London is the capital of England and the United Kingdom. Due to the many nationalities that live there, it is one of the most cosmopolitan cities in Europe and in the world. Also, London is the only city in the world that has hosted the Olympic Games three times.
For many tourists, the most attractive places in London are Buckingham Palace, Trafalgar Square and the Tower Bridge. Shoreditch, Piccadilly Circus and Primrose Hill are also worth visiting. But renowned London attractions include numerous museums, squares and cathedrals.
You can explore the streets of London by tourist bus and get to know the most beautiful parts of the city. These buses cover five different routes. You can go around Buckingham Palace, Tower of London, Shakespeare's Globe and other London attractions on this amazing sightseeing tour.
Here is what Londoners themselves would enthusiastically show you in their city.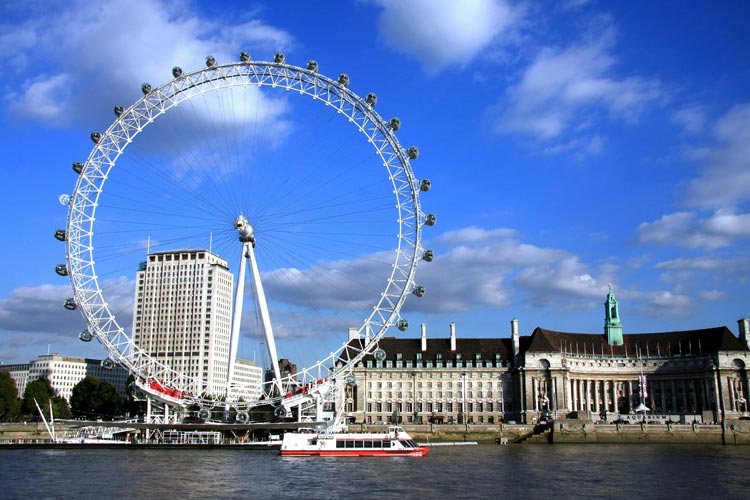 1. Experience the Best of London's Attractions
The London Eye is one of the top attractions in London. From 135 meters (442 feet) high, you will have a fantastic view of the city. The ride in the glass capsule takes about 30 minutes, and if the weather is nice, the view reaches up to 40 kilometers (almost 25 miles) away.
Big Ben is one of the most recognizable symbols of London. This clock tower was built in the 19th century. It is a part of The Houses of Parliament, also known as the Palace of Westminster. This giant clock, famous for its accuracy, is 96 meters (314 feet) high, and it's among the tallest clock towers in the world.
Tower Bridge is the most famous of the five London bridges. It is a bascule and suspension bridge, built in the late-19th century on the River Thames. It consists of two towers in the Victorian Gothic style, which are connected by a pedestrian passage above the road. Boats wishing to pass must be announced 24 hours in advance. Then the road traffic stops and the bridge is raised to enable the passage of boats.
The Shard is the tallest building in London and the United Kingdom. It was built in 2013 as a "vertical city" with offices, restaurants, hotel rooms, apartments and an observation deck with a 360-degree panoramic view. You will be fascinated to see the city from this height.
2. Visit the Famous Buckingham Palace
Buckingham Palace is located in the heart of London, surrounded by two royal parks. It is the residence of the royal family. It was initially built in 1703 for the Duke of Buckingham, and in 1837 it became a royal palace after the accession to the throne of Queen Victoria. You can watch the changing of the guard ceremony in front of Buckingham Palace and you can purchase a ticket to visit the halls inside the palace.
📍Tip
Immerse yourself into the atmosphere of London's rich royal heritage during this Buckingham Palace Entrance ticket & Changing of the Guard Walking Tour. You will be able to experience the traditional Changing of the Guard performance, enter the opulent State Rooms of Buckingham Palace and learn more about Queen Elizabeth II and the British Royal Family from an audio guide.
3. Explore London's Palaces, Castles and Cathedrals
If you want to explore the history of this city, then you have to visit the Tower of London, a special place for history lovers. This castle was founded in the 11th century, and today Tower of London is a UNESCO World Heritage Site. With an admission ticket, you can go on a walking tour to Crown Jewels or White Tower. In Crown Jewels, you can see a collection of the crowns still used by Queen Elizabeth.
You can continue your history tour with Westminster Abbey. It was built in the 11th century but was remodeled in the Gothic style a few centuries later. It is located next to the Houses of Parliament and Big Ben. Along with Oxford and Cambridge, Westminster Abbey was the third-best school in England until the 19th century. It is the traditional place of coronation of British monarchs.
St. Paul's Cathedral is also located in the City of London. It is 111 meters (364 feet) high, and its architect was Sir Christopher Wren. It is a significant cathedral for English people because it hosted the funeral of Winston Churchill and several lords and dukes, as well as the wedding of Prince Charles and Lady Diana.
4. Enjoy Exhibitions of Top Museums and Art Galleries
London is the perfect city for those who enjoy visiting museums and galleries. There are so many, that it will take careful planning if you want to see them all.
In the National Gallery, on Trafalgar Square, you can see famous works by Rembrandt, Van Gogh, Leonardo da Vinci, Botticelli and other great European artists.
The Natural History Museum is housed in one of the most beautiful buildings in London. If you love history, you will be delighted with the exhibits about dinosaurs, whales and the incredible flora and fauna of our planet.
The British Museum was founded in the 18th century and is visited by up to 6 million people every year. The most attractive objects are the Rosetta Stone and Egyptian mummies. Admission to the museum is free, and you can leave a modest donation of 5 or 10 pounds.
If you are curious about space exploration, you will love the Science Museum. Here you can see, among other things, the Apollo 10 command capsule, and also experience a part of the Apollo space mission atmosphere on a 3D and 4D simulator.
You can see numerous works of art in the Victoria and Albert Museum, especially from the 17th and 18th centuries. Among the most prominent items is the Queen Victoria jewelry collection.
Southbank Center is also worth a visit. Numerous exhibitions and festivals are held here throughout the year, attracting several million visitors. There are also the Royal Greenwich Museum and the Somerset House cultural hub. And you can also visit one of the significant exhibitions often organized at the Royal Academy of Arts on Piccadilly.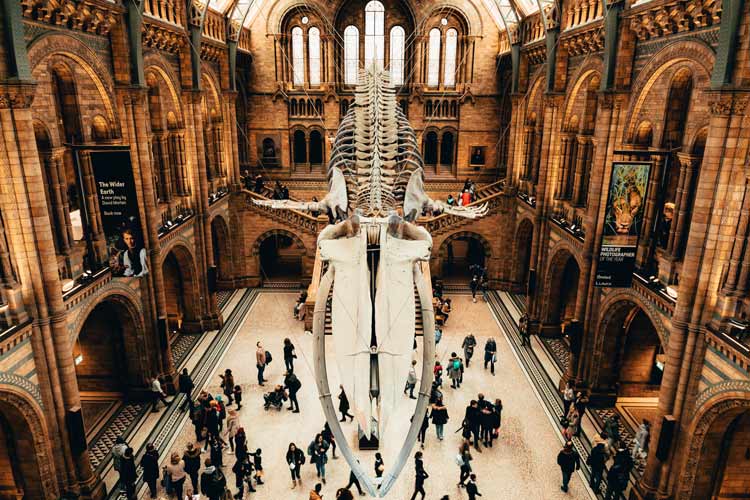 5. Admire Modern Art
The Tate Modern is in the former Bankside Power Station along the River Thames. It is Britain's national museum of modern and contemporary art. You can see the works of Picasso, Warhol, Rothko and Matisse free of charge.
The Modern Art Gallery is also worth visiting. During its 20 years of existence, it changed several locations in Central and East London, until it was finally located in the Clerkenwell area.
6. See Where Harry Potter was Filmed
If you are coming to London with kids, surprise them by visiting the Warner Brothers Studio, where the Harry Potter movies were shot. You will see the costumes and props used, and you can also buy interesting souvenirs.
Your kids will probably enjoy visiting Madame Tussauds as well. You can stand side by side with wax figures of famous athletes, musicians, actors and superheroes. Among more than 300 characters, David Beckham, Usain Bolt, Johnny Depp and Marvel superheroes are waiting for you.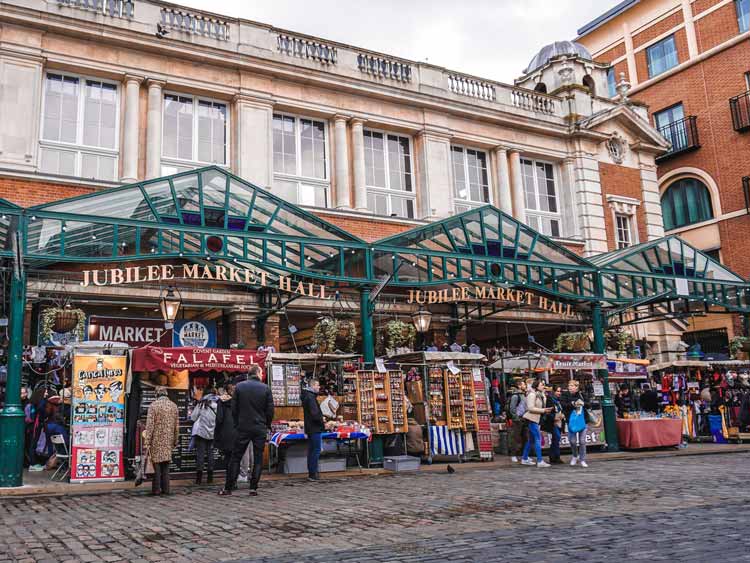 7. Visit Exciting Markets
An antique market is held every Saturday on Portobello Road in Notting Hill. Here you can find used clothes, house supplies as well as antiques. Borough Market is a famous place with stalls where you can buy great food, and local and world specialties at affordable prices. Brick Lane Market is a similar place, usually visited by young Londoners who are looking for exciting and accessible things.
Covent Garden, located in the West End, is an excellent place with shops, cafes, restaurants and street performances. Camden Market is also an interesting location. It is visited by more than 200,000 people every week. There you can find vintage clothing, shoe stores, handmade and retro items.
8. Enjoy London's Nightlife
Soho district, in central London, is the main spot where you can have a great time and enjoy London's vibrant nightlife. Soho is bordered by Leicester Square, Charing Cross Road, Oxford Street and Regent Street. In addition to numerous bars and restaurants, Soho also has excellent shops and theaters.
9. Relax at Beautiful London Parks
London also has amazing parks. London's Royal Parks include Kensington Gardens, Hyde Park, Regent's Park, St. James Park and Green Park. Kensington Gardens were once the private gardens of Kensington Palace, and are now particularly interesting because of the Serpentine Gallery, the Prince Albert Memorial and other attractions.
Hyde Park is the largest of the four Royal Parks in London. Henry VIII established it in the 16th century as a hunting ground. One hundred years later, Hyde Park was opened to the public.
However, these are not the only green oasis in London where you can unwind and enjoy their surroundings. There are plenty of parks throughout the city offering many things to do, from listening to live music concerts to admiring roaming deer.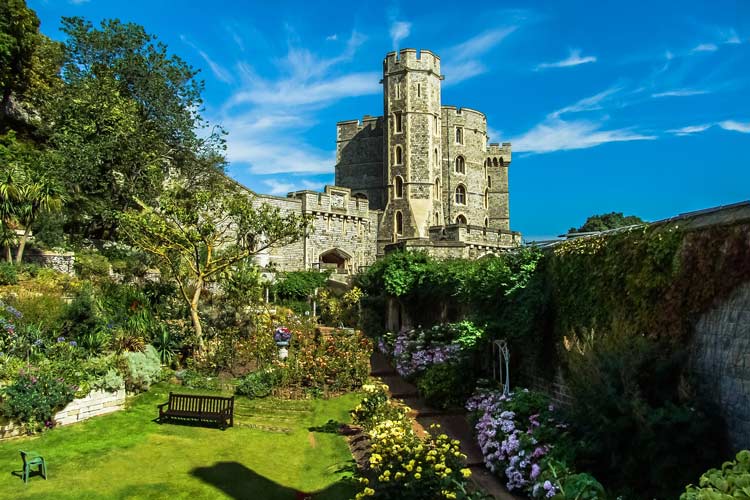 10. Take a Day Trip From London
You can see some interesting places out of the city, too, just an hour or two from London. The best day trips from London include a visit to Stonehenge, Oxford, Windsor Castle and the Cotswolds area with fairytale villages.
It will take you a few days or maybe a week to visit the most significant London sights. Plan your route, buy museum tickets online and check which London Underground lines can get you the quickest to the place you want to visit.
Be sure to spice up your visit to London with a traditional afternoon tea or go to a pub for a pint of good beer.
Find a reliable house-sitter for your big trip here.
Author Bio: Based in Serbia in Europe, Marija Stojanovic Petkovski worked as a journalist but realized writing about the most beautiful places in the world is something that inspires her. She is sure that a pint of good craft beer perfectly accompanies a tasty homemade lasagna. In her spare time, she enjoys playing with her children and spending time outdoors with her family.